Cinnamon Oatmeal Cookie Smoothie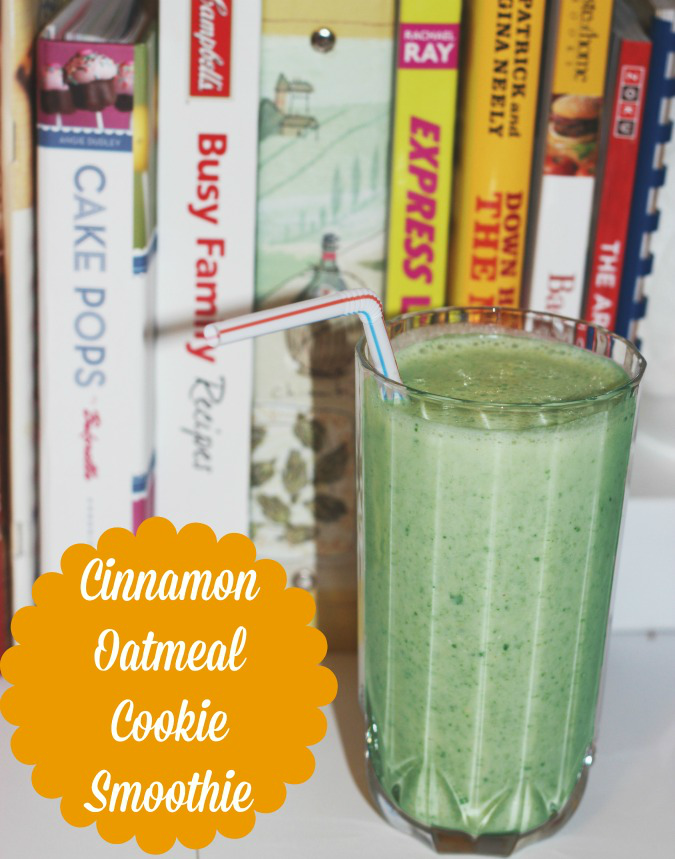 Here is Hudson and I's favorite Fall smoothie- Cinnamon Oatmeal Cookie. This is delicious, easy, filling, and healthy! I know you're thinking "but wait, it's green…" That's because its got a whole cup of spinach in it. And I promise you, you can't even taste it. The reason? My number 1 and always on hand Cinnamon Swirl AboutTime protein powder. It's like the Frank's Hot Sauce of my life- I put that stuff on everything. Seriously. I put it in almost any baked good, pancakes, and even use it as a sweetener for my chai tea lattes in the morning. The best part: It's an all-natural and breastfeeding safe protein supplement, so I feel completely at ease with giving it to my child.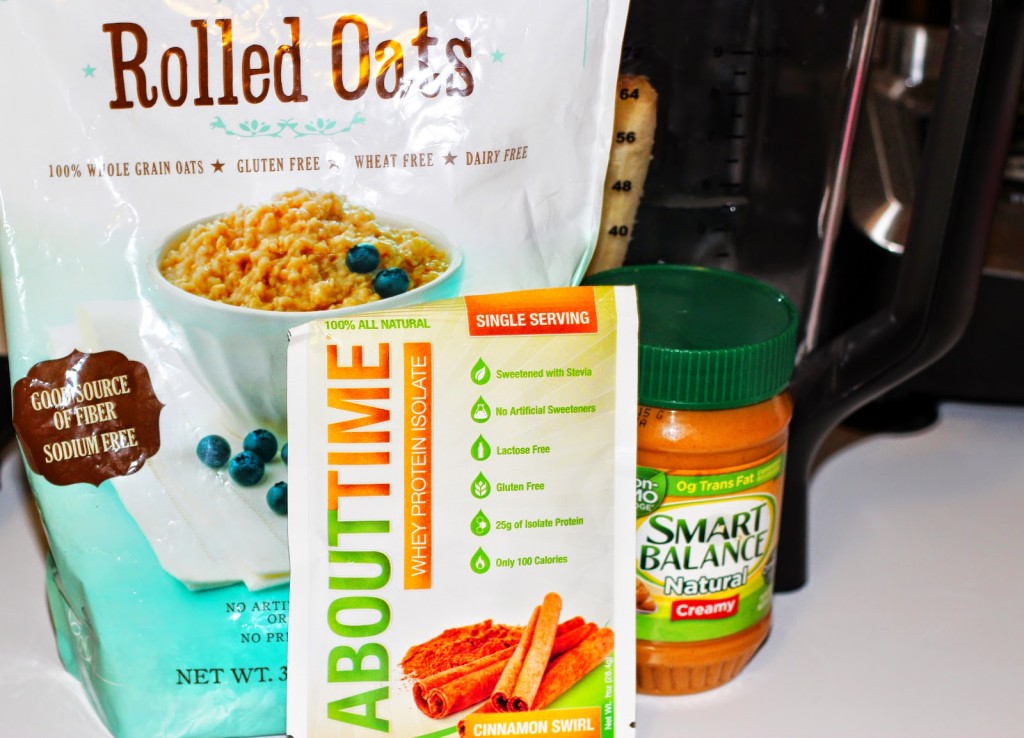 *1 TBSP Peanut/Almond/Cashew Butter
*1 cup frozen spinach (yes spinach!)
*1 package or 2 scoops AboutTime Cinnamon Swirl protein powder
1. Throw all the ingredients in the blender and blend. Mix until smooth and creamy.
2. Enjoy!
*With 1 whole serving of vegetables and 30g of protein this is a snack option for both you and your little that will soothe your sweet tooth and fill you up.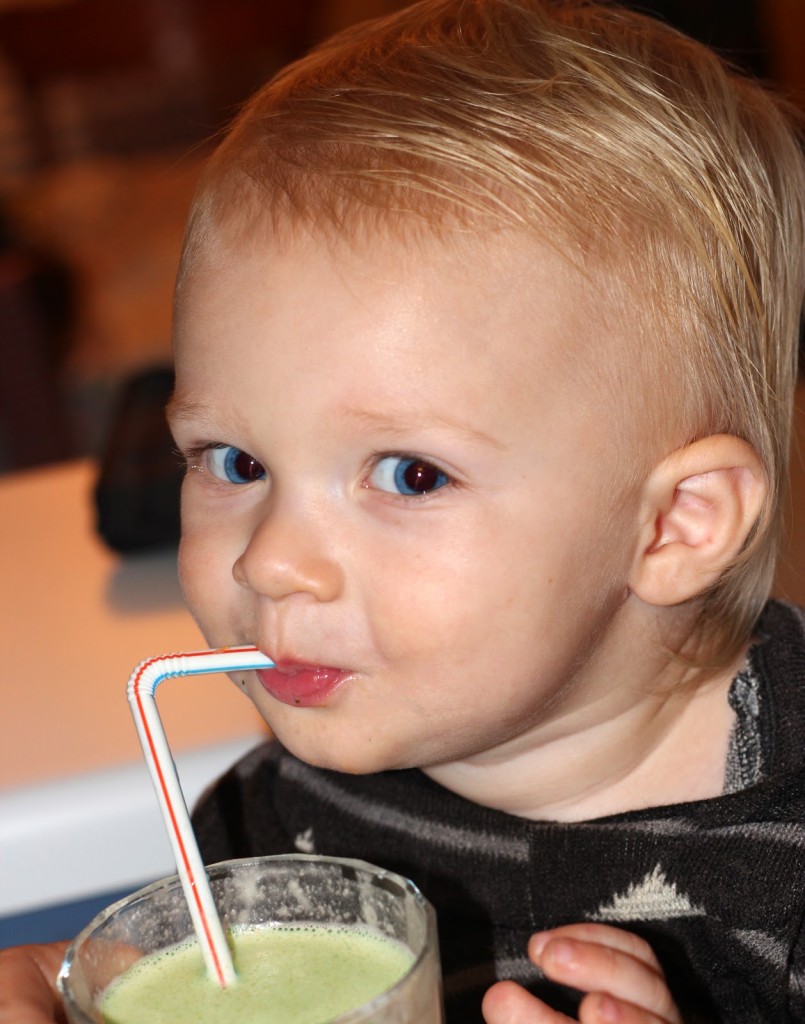 AHHH look at that smile! Obviously Hudson approved.