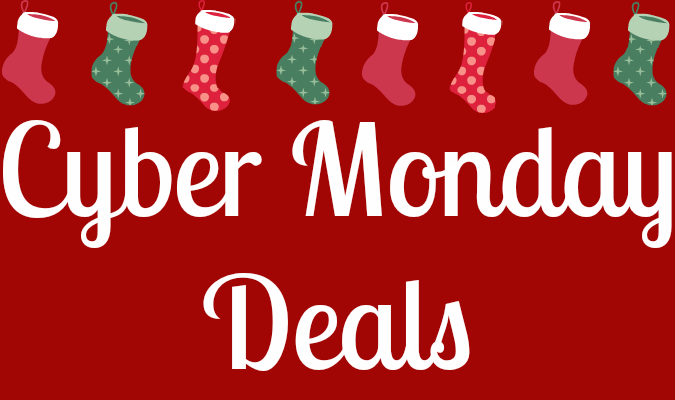 **All shops are hyperlinked!**


For Mommy
Dress Up– 25% off with "CYBER25"
AboutTime– 30% off with "cyber30"
Fabrik– 30% off with "CYBERMONDAY"
Nordstrom– Earn double points AND great markdowns!
Matisse Footwear– 25% off with "cyber25"
Albion Fit– 20% off with "LETITSNOW"
The LB Brand– 40% off with "CYBERMONDAY"
Lulus– 40% off all sale items with "MONDAY40"
Nickel and Suede– Silver Chrome Earrings are only $16!
Studio Mucci– 32% off with "HBD32"
Shop Love Threads– Free Shipping with "cybermonday"
For Baby/Kids
4moms– 20% off with "CYBERMONDAY"
Little Boss Shop– 25% off with "cyber25"
House of Mia– Gorgeous quilts are on sale at noon
Cuteheads– 20% off with "holidays"
Rock-A-Boy Apparel– 50% off with "blackfriday"
The LB Brand– 40% off with "CYBERMONDAY"
Pish Posh Baby– call in to get the 20% off discount!
SwimZip– 30% off with "SWIMZIP30"
Young One Apparel– Free Shipping plus a free tote for orders over $50 with "CYBERMONDAY"
Electric Collective– 40% off with "MONDAY"
Leelee's Place– 20% off with "cyber"
Sweet Luka Mo– Free Shipping with "CYBER100"
Naked.Lunge– 20% off with "DOLIKEMONDAYS"
Learning Tower– Save $70 plus free shipping with "cyber"
Salt City Emporium– Everything is discounted! Hurry!
Susie's Custom Jeans– 15% off Entire Purchase with "CYBERMONDAY"
Poppy Lane and Co– 15% off with "CYBERMONDAYLOVE"