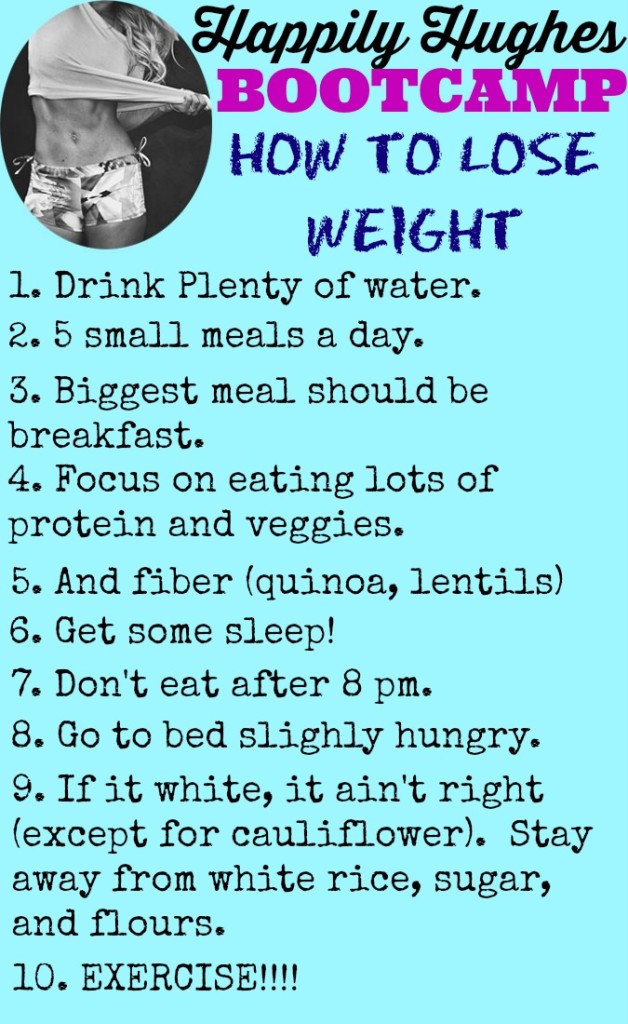 If you follow on
Instagram
you know next week we're starting the #fitmamabikinichallenge! Challenges, motivation, workouts, recipes, and GIVEAWAYS galore. Plus an amazing prize for the person with the biggest transformation from
AboutTime
! So to get ready for this fun campaign, I want to give you the tools you need to lose weight and get in your best shape. First we need to talk about diet.
Let me preface this by saying I am not a dietician. I am, however, an avid food consumer 😉 With all these different diets to choose from, it can be overwhelming. I'm here to cut through the bull. Above are the base rules to lose weight. You can safely lose 1-2 pounds a week. To do that you'll need to cut 500-1000 calories a day. THIS DOES NOT MEAN STARVE YOURSELF. It means small portions, eat often, and exercise!
Also, I supplement with protein from AboutTime. Why? It's all-natural, it's delicious, and it makes sure I'm getting enough protein a day. And guess what? All Happily Hughes friends get 25% off! Just use "HAPPILYHUGHES" at checkout.
As I said earlier, these are base rules. Begin with these ten and see how your body responds. After a couple months, tweak it a little to fit your body and what it needs. For example: all of the above work for me well, but on days where I have an extra hard workout, I add an extra meal. And some days when I'm lagging in energy, I munch on a little extra healthy fat and fiber than normal. Leg Days? I have a glass of chocolate milk before bed. These are all things I've found to work for ME by listening to my body. And it took me a good year to figure this all out. So give yourself time, listen to your body, and don't be afraid to tweak your diet.