Blueberry Protein Donuts with White Chocolate Glaze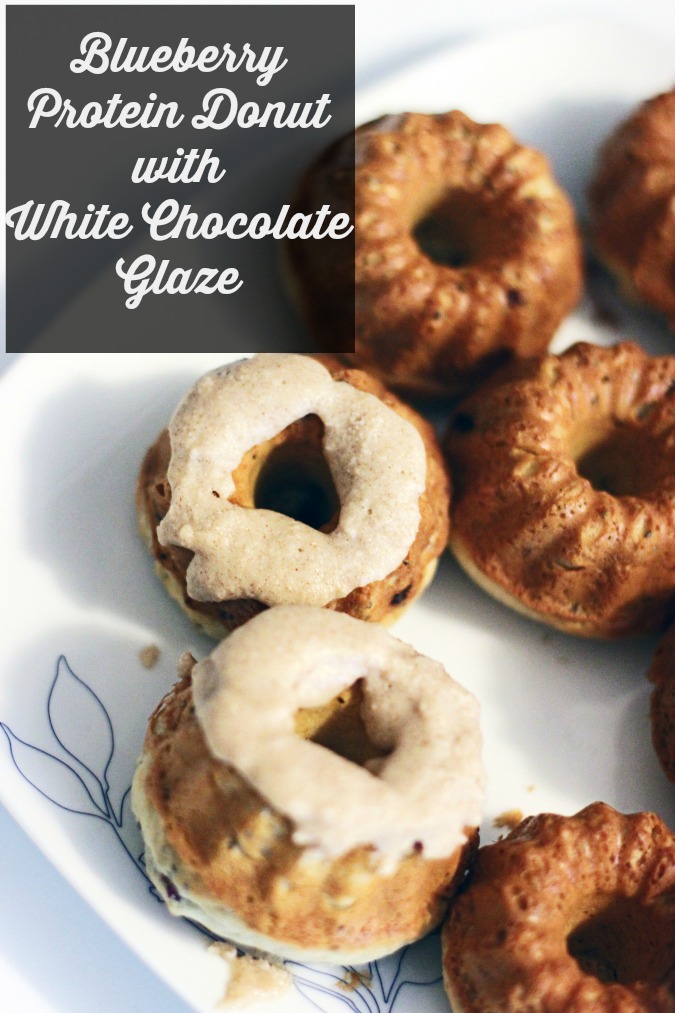 Holy toledo batman. I had the WORST craving for donuts last night. But I didn't want to drive all the way to Krispy Kreme, and I figured I should try to give this little bump-bump some extra nutrition. So I played around in the kitchen until I got this delicious batch of blueberry protein donuts with a white chocolate glaze. They're full of protein, fiber, and blueberry goodness!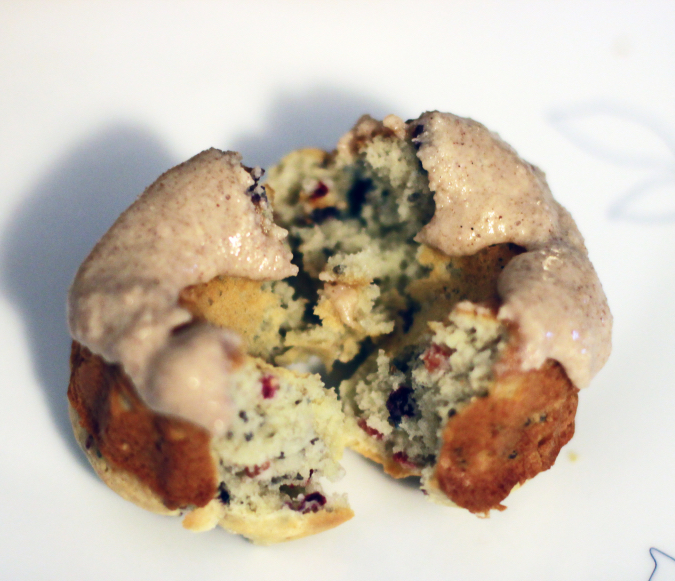 Ingredients:
2 cups whole flour
1 tbsp baking powder
4 tbsp stevia
2 scoops Vanilla AboutTime Protein Powder (use code HAPPILYHUGHES for 25% off)
dash salt
3 tbsp flax seed
1 cup blueberries
1 tbsp vanilla
1 egg white
1/2 cup water
4 1/2 tbsp softened butter
1/2 cup vanilla greek yogurt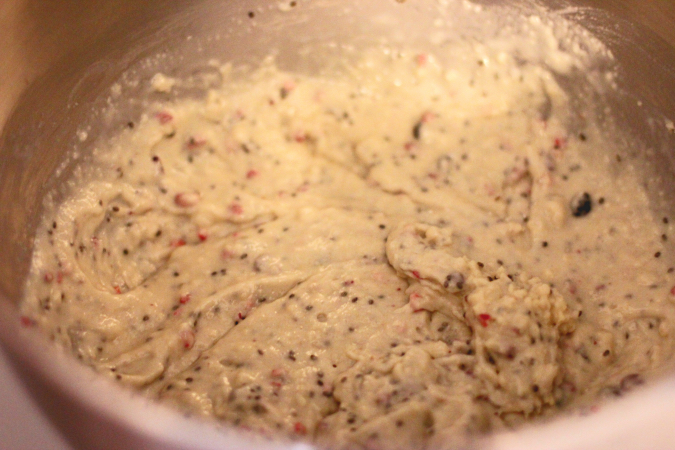 Directions:
Preheat oven to 375. Grease donut pan with coconut oil.
First mix the dry ingredients in a mixer- whole flour, baking soda, stevia, salt, flax seed, and AT protein powder.
In a separate bowl, whip the vanilla, egg white, water, and greek yogurt together. Then pour into mixer with dry ingredients.
Next, slowly add in the butter. Finally, hand fold in the blueberries.
Fill each donut cavity halfway, then place the pan in the oven.
Cook for 15 minutes or until golden brown.
Microwave White Chocolate Sweet Spreads for 1:00 or until runny. Pour over each donut. Let cool and enjoy!