Dark Chocolate Orange Cream Protein Bites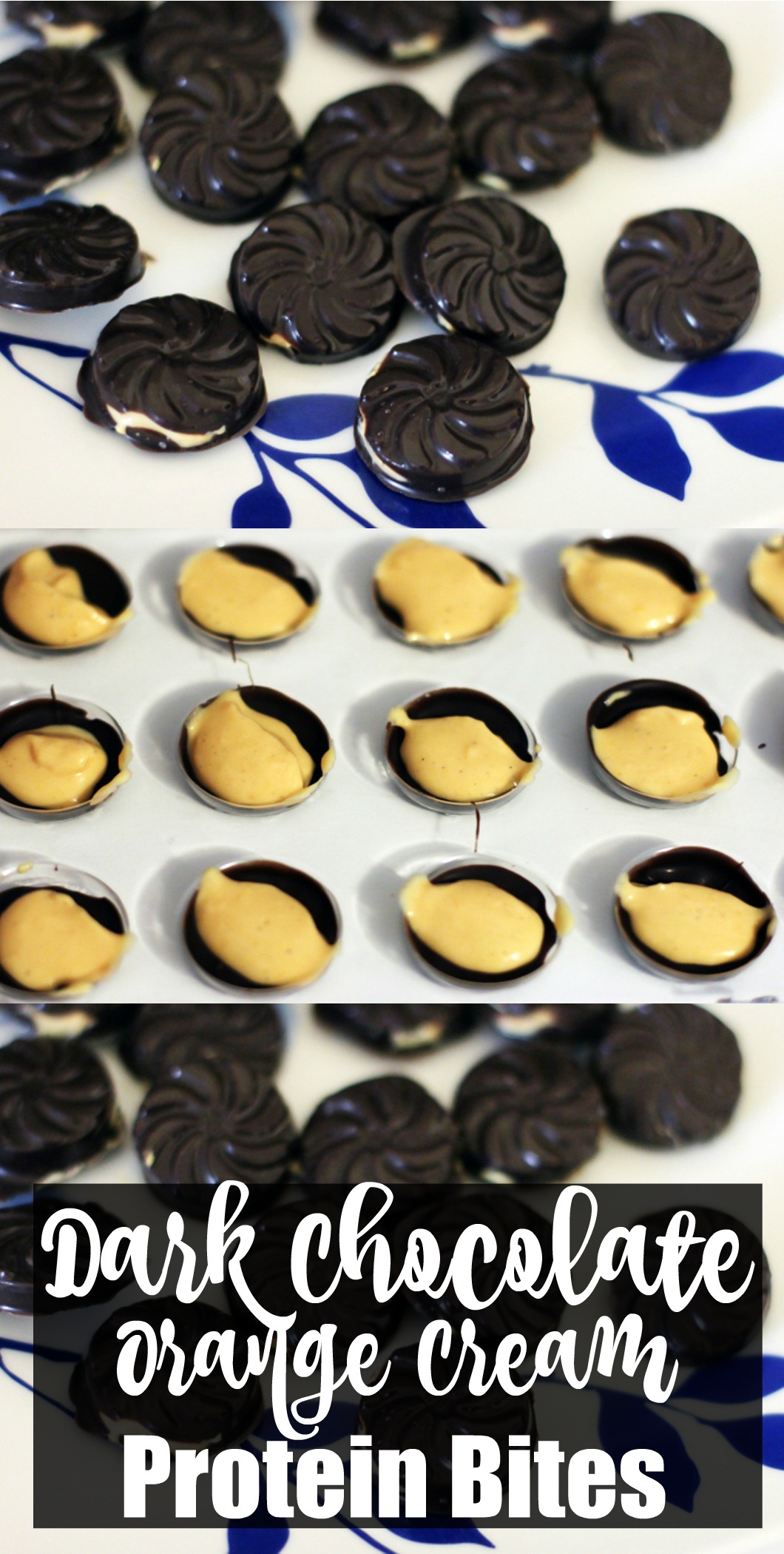 Chocolate heaven. I played with this recipe several times before getting it right, but let me tell you, it turned out delish! I even gave some to my mom, not telling her they were a healthy version of her favorite candy. She LOVED them and asked for more. So here is my Dark Chocolate Orange Cream Protein Bites recipe.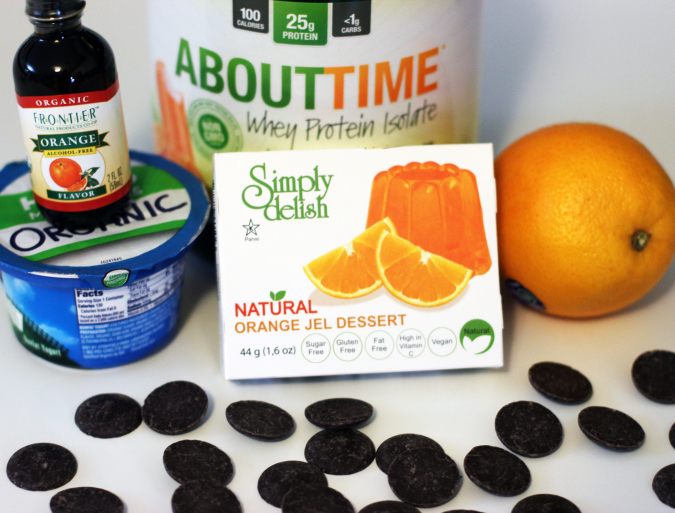 Ingredients:
1 cup Vanilla Greek Yogurt
2 TSP Orange Flavoring
2 TBSP Orange Jel
1/2 Scoop AboutTime Orange Creamsicle Protein Powder *Use code HAPPILYHUGHES*
2 Cups Dark Chocolate Melting Wafers
Candy Mold
Orange Zest to taste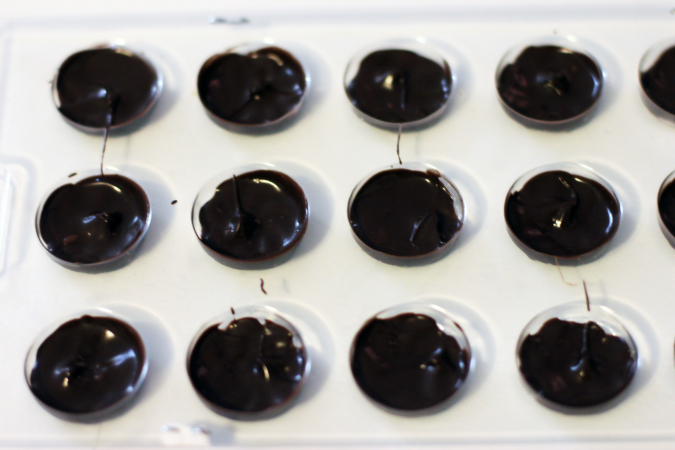 Directions:
Melt 2/3 cup chocolate wafers in microwave according to directions on box. Pour into candy mold, filling just the bottom part. Swirl the dark chocolate up onto the sides a bit then place into the fridge. Let harden for 20 minutes.
Pour the greek yogurt, protein powder, jel, and orange flavoring into a mixer and whip on medium speed. I added a couple drops of orange food coloring to make the cream more orange. Once well mixed, take the candy mold out of the fridge.
Use a teaspoon to scoop out the greek yogurt mixture and put a dollop in each mold.
Place back in the fridge. Then microwave remaining chocolates.
Pull mold out of the fridge and pour the remaining chocolate into the mold.
Refrigerate for at least 30 minutes.
*Keep these refrigerated at all times. They're the perfect cool sweet tooth cure for those hot summer days!*