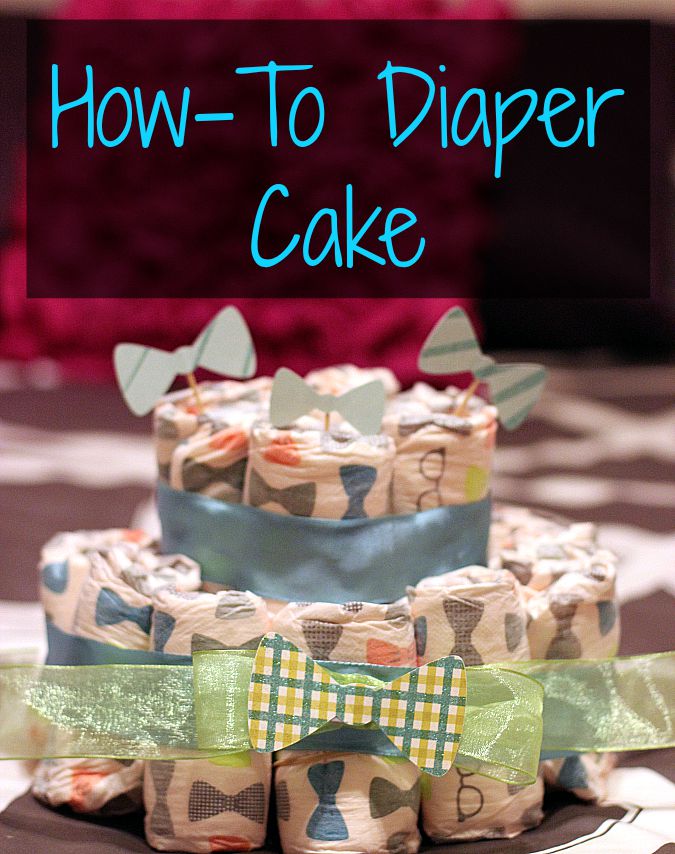 It's shower time again! Which means diaper cake galore. I love making diaper cakes for showers. They're not only a great gift, but a welcome addition to the shower decor. I normally call the person hosting the shower and ask if I can make a small diaper cake to help out. The hostesses and the lady of honor all appreciate it. This particular shower was Little Gentleman themed, so I made a bowtie cake! Here's my diaper cake how-to.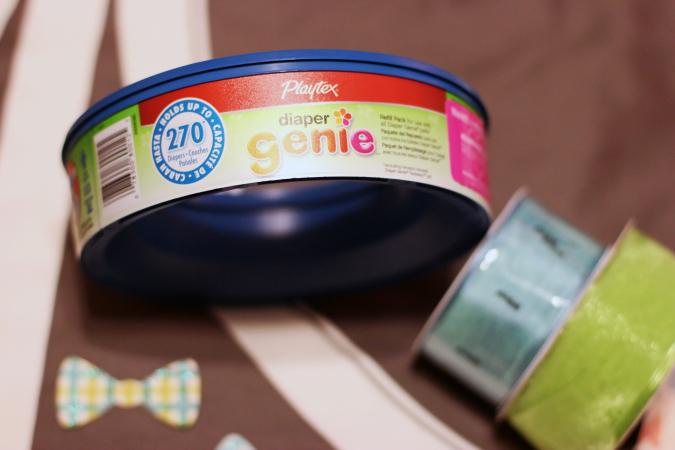 This particular shower needed a small diaper cake for the dessert table. So instead of using a champagne bottle as the center (too big) I used a Diaper Genie refill pack. There's a number of reasons for this. 1. It's useful. Have you ever run out of diaper pail liners? The worst! 2. It's the perfect size for a small diaper cake 3. Diaper Genie now has Mommy Time Rewards. Every time you buy or register for Diaper Genie products, you get rewards points. By purchasing this, I get points, as well as the mommy-to-be who registered for them. Double whammy! And the rewards are geared towards pampering mom. Stores like Sephora and Zappos are part of the program.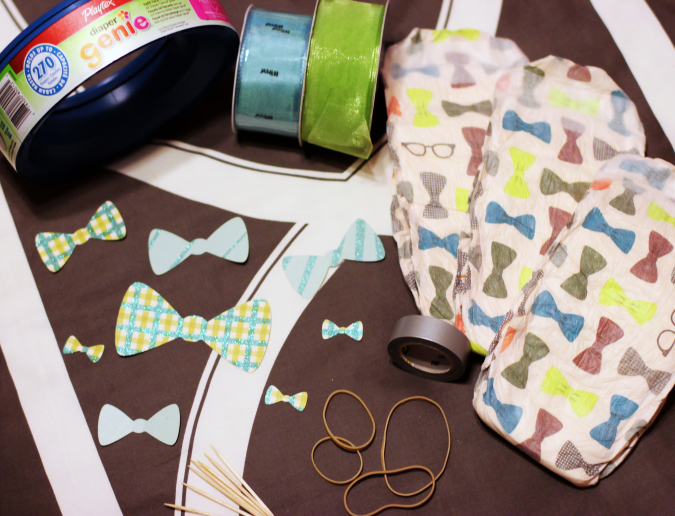 You Will Need:
Diaper Genie Refill Pack
Ribbon
22 Size 1 Diapers
Fun Cut Outs
22 Small Rubber Bands
2 Large Rubber Bands
Toothpicks
Tape
I bought all of these supplies at Target. One stop shop!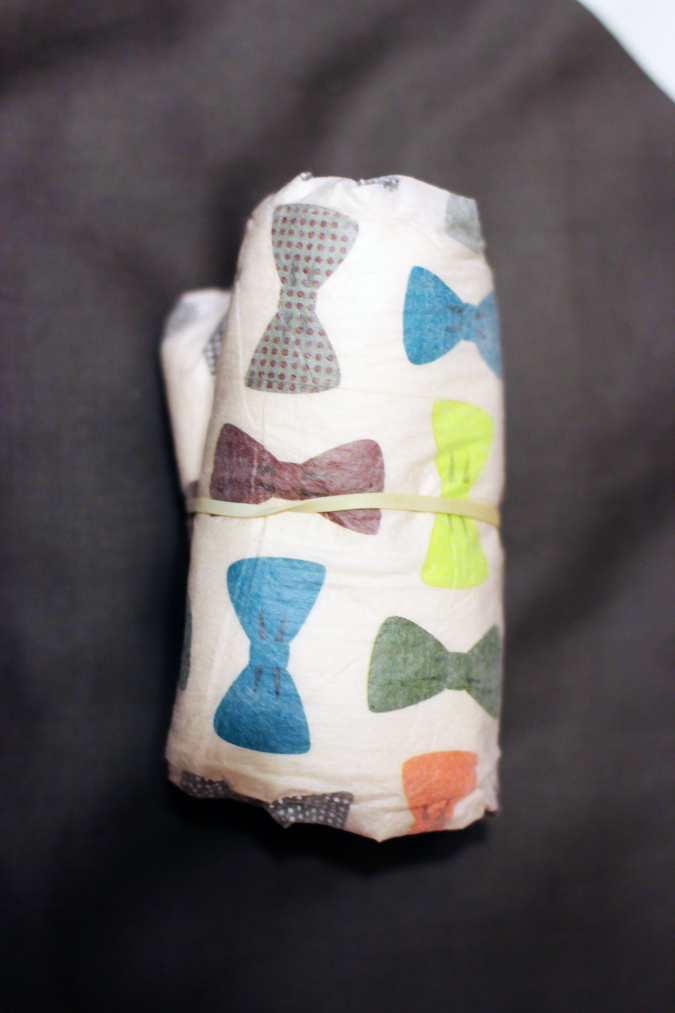 1. To begin your diaper cake, roll each diaper up individually, then wrap with a rubber band to hold in place. Do this for all 22 diapers.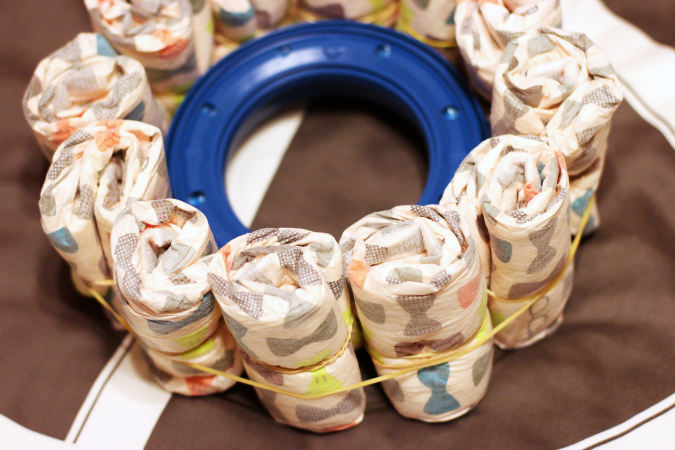 2. For the first layer, use the large rubber band to hold all 12 diapers around the Diaper Genie Refill.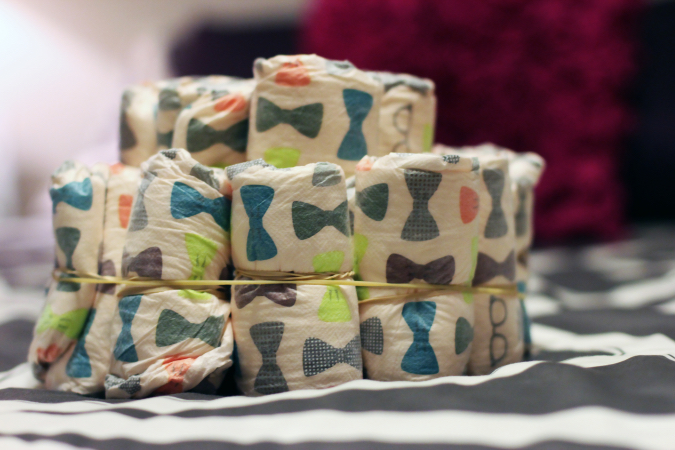 3. For the second layer, use the second large rubber band to hold the remaining diaper together. Place inside the first layer.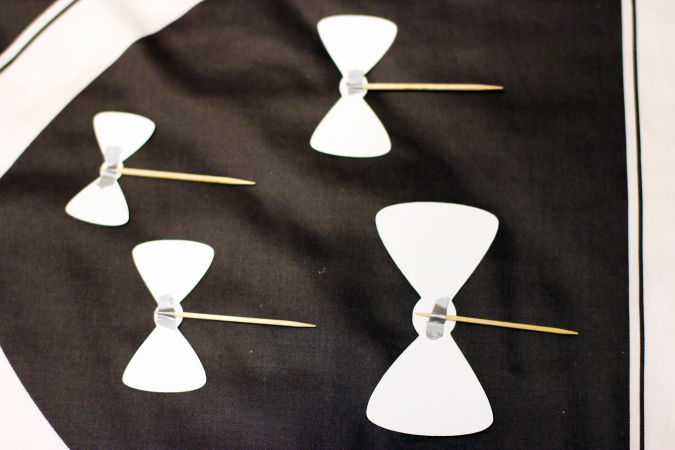 4. Tape the toothpicks to the cut outs. Then place the cut outs as you wish on the diaper cake. Have fun with it!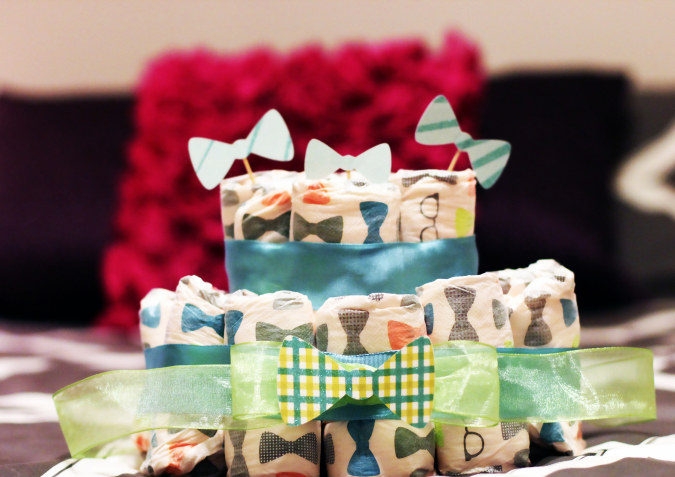 5. Wrap ribbon around each layer to hide the rubber bands. Then add a bow or some extra fluff. Again, have fun and let your creative juices flow.
Ta-da! You are done. Be sure to take advantage of the Diaper Genie "
Mommy Time" Rewards Program
! Earn points to use towards great rewards for yourself every time you buy or register for Diaper Genie products.