This post is sponsored by LARABAR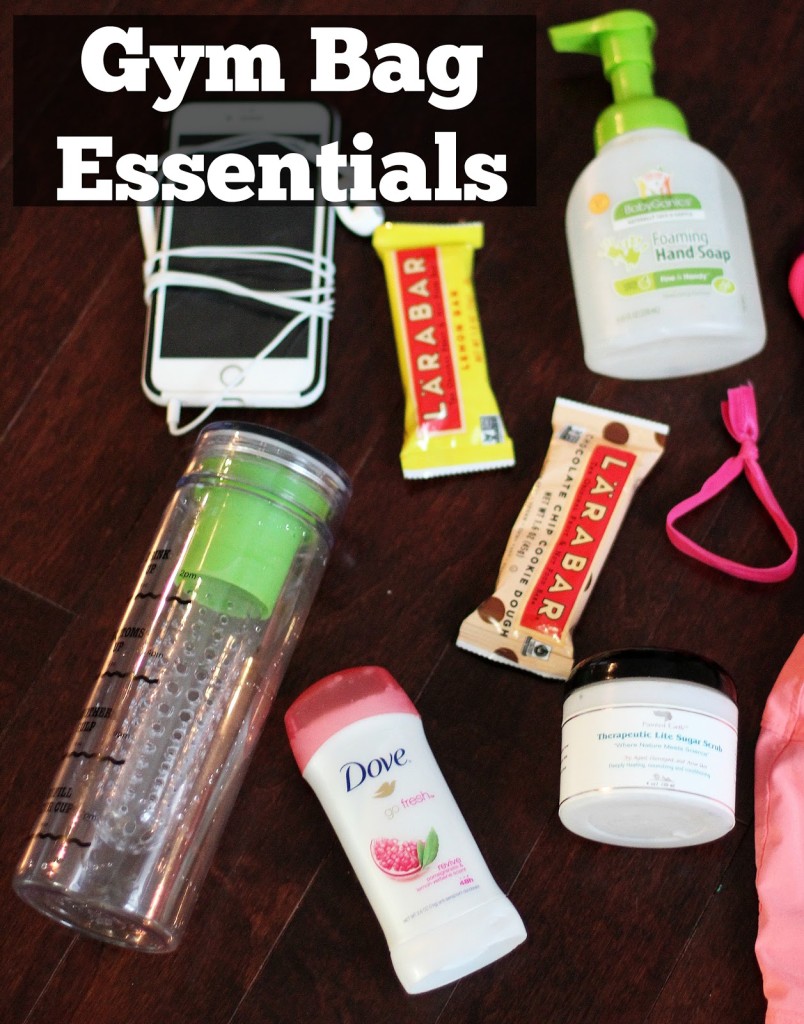 Have you ever shown up to the gym and realized you left something at home? I used to do that ALL the time! It could be my headphones, a snack, or a hair tie. And every time I would have to drive all the way home and go back to the gym. Silly and unnecessary, right? Now I make sure to have my gym bag packed and ready to go the night before.
So what's in my gym bag? And why? Here's my list: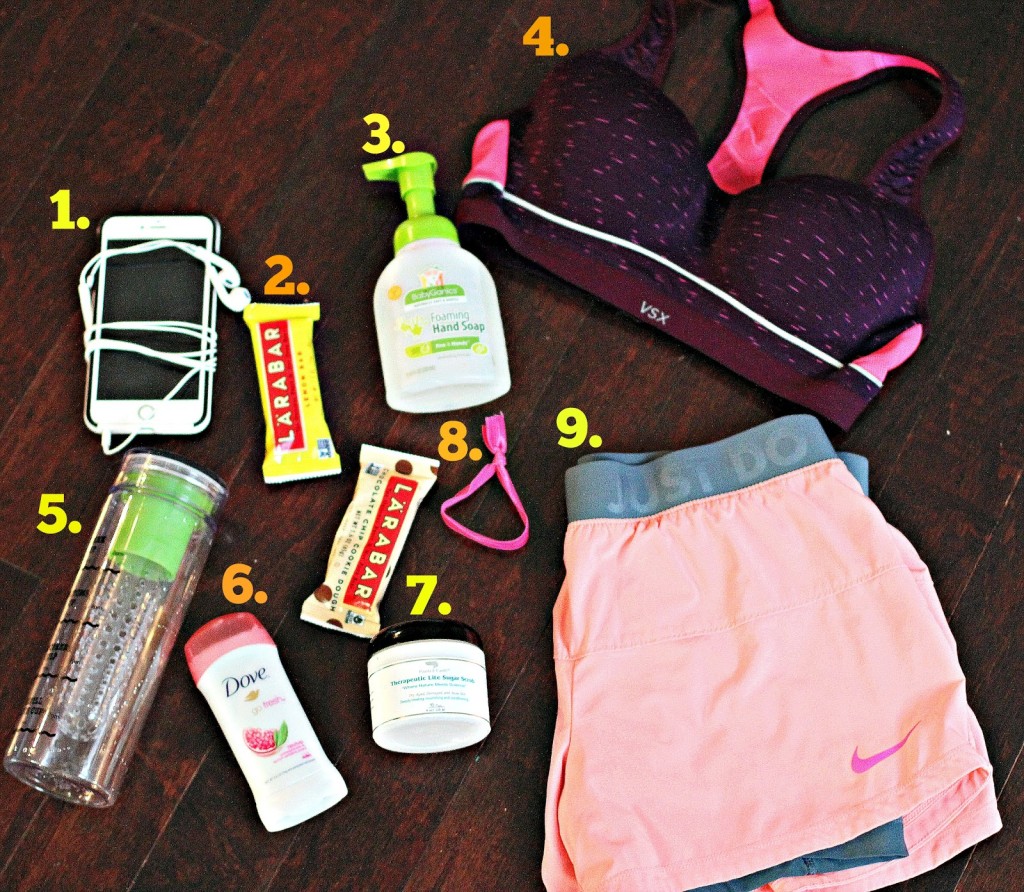 Headphones- How do people workout without music? I would die!
LARABARs- my go-to snack both pre and post workout. I normally go to the gym satiated, but by the time I'm done I'm STARVED! LARABARs, while being delicious, are also the perfect post-workout treat. They have healthy carbs and fats, as well as protein to replenish those muscles. I keep at least two in my bag to make sure I don't run out. My favorite flavors currently are Lemon Bar and Chocolate Chip Cookie Dough.
Hand soap- Let's be honest, gyms are dirty. They have hand soap in the bathrooms but I prefer to make sure I have an antibacterial soap with me to fight off those germs.
Extra sports bra- Ok this may not be normal but I've had my sports bra rip at the gym. And I will be darned if I have to leave mid-workout because of a wardrobe malfunction. So from that day on I've carried an extra sports bra with me.
Water bottle- Staying hydrated is also VIP.
Deodorant- This one's obvious. Plus sometimes, I forget to put it on in the morning. I know that's gross but #preggobrain happens.
Sugar Scrub- After getting sweaty and gross, nothing feels better to me than a quick facial sugar scrub. The rest of me may be still sweaty and gross, but my face feels like a baby's booty.
Extra hair ties- Forgetting a hair tie, or having it break at the gym is so irritating. I need my hair out of my face and off of my neck so I can get my sweat on.
Extra shorts- I haven't ripped my pants, yet. I'm not taking any chances.
At LARABAR®, we believe that the foundation of a sound mind, body and spirit is derived from what you eat – and what you eat is most delicious and satisfying when it's in a whole, natural state.