How to Grow Your Instagram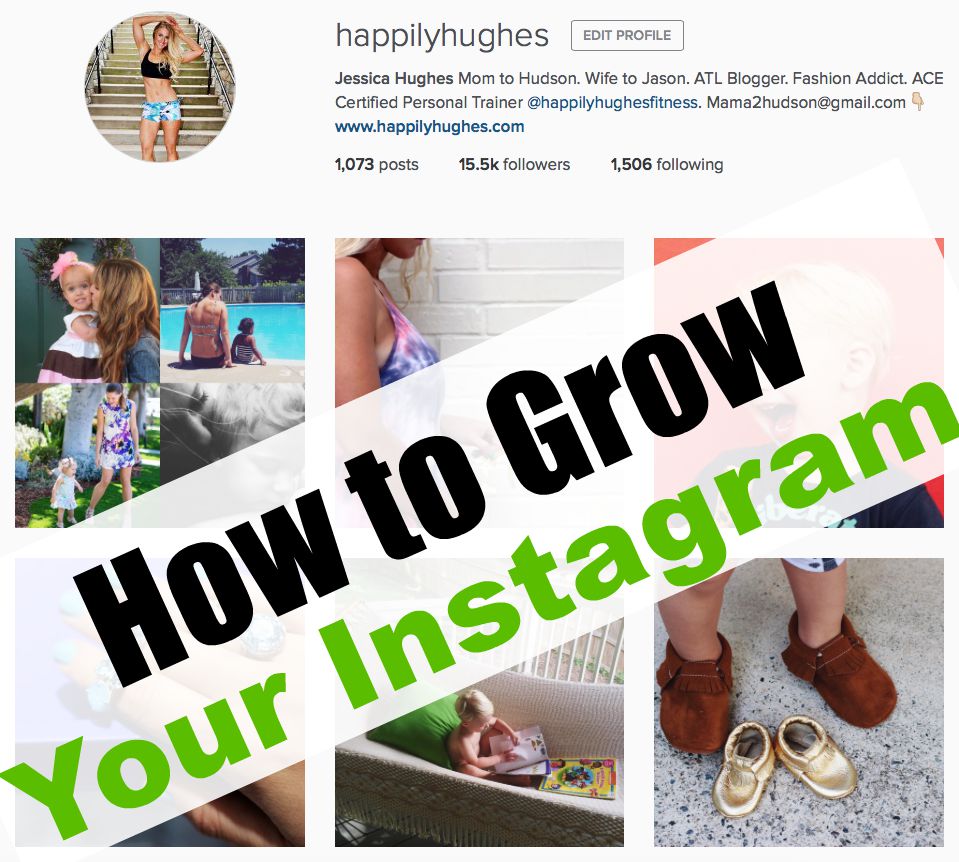 I've been meaning to write this post for a loooong time. I've done everything wrong when it comes to Instagram, so I wanted to share what's worked for me. You can find me
HERE on Instagram
. It's been about 4 months of the practices I'm going to share below and I've seen my following double. I hope this helps you!
Be Original. We all try to find our voice on Instagram, but the only way to stick out is be yourself. Don't copy others and don't try to be someone you're not. Your followers can tell when your hearts not behind it or if you're being insincere. So be you!
Find your style and stick to it. When someone looks at your overall profile, there needs to be a thread of cohesiveness throughout. Whether you're a monochromatic fan, pastel lover, or bright color admirer, make sure most, if not all of your pictures have that same style. How? Using the same couple of filters is key!
Engage, engage, engage. 3 times a day I log on to Insta and comment on others pictures. Whether it's people I follow or those recommended to me by Instagram. And they are thought out and relevant comments. A bunch of kissy faces is not going to get a great response. Take the time and engage with your community!
Reciprocate. If you have followers that comment on and like your pictures, reciprocate! Again, make sure they are relevant and thoughtful comments.
Participate. FollowFriday, loop chats, and ThrowbackThursday are some great ways to connect more with other Instagrammers as well as your followers.
Use relevant hashtags. Find relevant hashtags in your niche and use them on the first comment under your pictures. How to find the most relevant hashtags? You can Google them, or use one of those apps that suggests hastags. I also look at bigger Instagrammers than myself in the same niche and use the hashtags they do. They've grown for a reason.
Comment on relevant hashtags. As soon as you've posted a picture, click on several of the hashtags you've used. Like and comment on the 5 most popular pictures in that hashtag, and a couple of the most recent as well. This will not only bring new and relevant followers to you, it will raise the popularity of your post!
I know I'm going to get the questions about loops. I have done loops and will continue to do them as it's a great way to appear before a wider audience. That being said I would recommend: 1. doing them sparingly as to not irritate your current followers. 2. Only join ones that are comprised of other Instagrammers in your niche. This will result in a better retention and engagement rate.