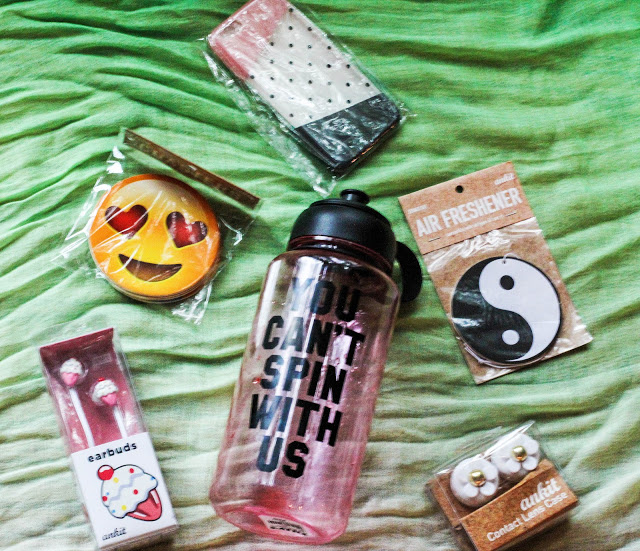 It's that time of year when celebrations abound- birthdays, anniversaries, showers, housewarmings, and of course Christmas/Hanukah/Kwanzaa. If you're looking for original and funtastic gifts, you have to check out
Ankit
. The products above are as follows from the top down:
iPhone Case
,
Coasters
,
Air Freshner
,
Ice Cream Headphones
,
Water Bottle
,
Contact Lenses.
First, let's talk about the air freshener: it smells divine! I normally don't use these as they come off smelling strongly chemical to me, but this is essential oil happiness. It's hanging in my rearview mirror as I write. And who couldn't do with some gym swag? This water bottle is funny and great at insuring lots of hydration while the ice cream earbuds are just plain awesome.
So whether you want to get yourself something cutesy or have gifts to buy, make sure you look at Ankit.