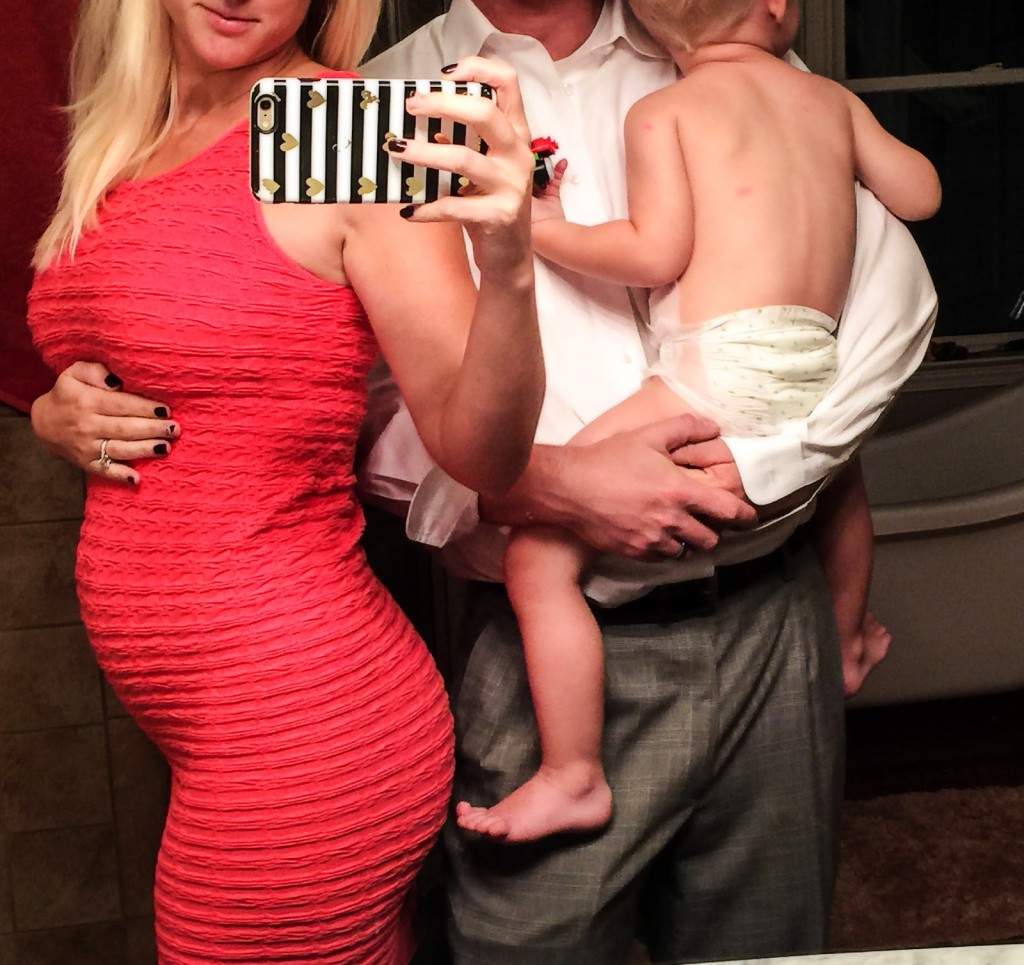 Whoa belly. Yeah, sweet Henley had a major growth spurt this week! I love it! Before, people were too afraid to ask if I was pregnant, conscious that I may have just eaten a couple large pizzas for lunch. But now there's no question: there's a baby cooking in there! And I have to say, I never thought I'd say this, but I feel….sexy? Yes, I feel sexy. My first pregnancy I was SO concerned all the time: Was I gaining too much weight? How was my skin ever going to go back to normal? Would I ever fit in my jeans again? And now I know- pregnancy changes your body and there's nothing you can do about it. It's a beautiful journey and should be celebrated. So I'm not gonna lie- I am loving these new curves while they last. This will probably change around 36 weeks and I'll hate everyone, but until then call me J. Lo.
Exercise: Took a couple days off from the gym because Huddy got sick (poor bug) but still got my workouts in at home. I've gotta get bikini ready for our Jamaica trip! Kidding, obviously.
Hormones: Still a crying mess every once in awhile over silly things, like Hudson giving the belly raspberries. Other than that I haven't killed anyone yet.
Overall: Loving it and feeling blessed!