27 Week Bump Update with Faviana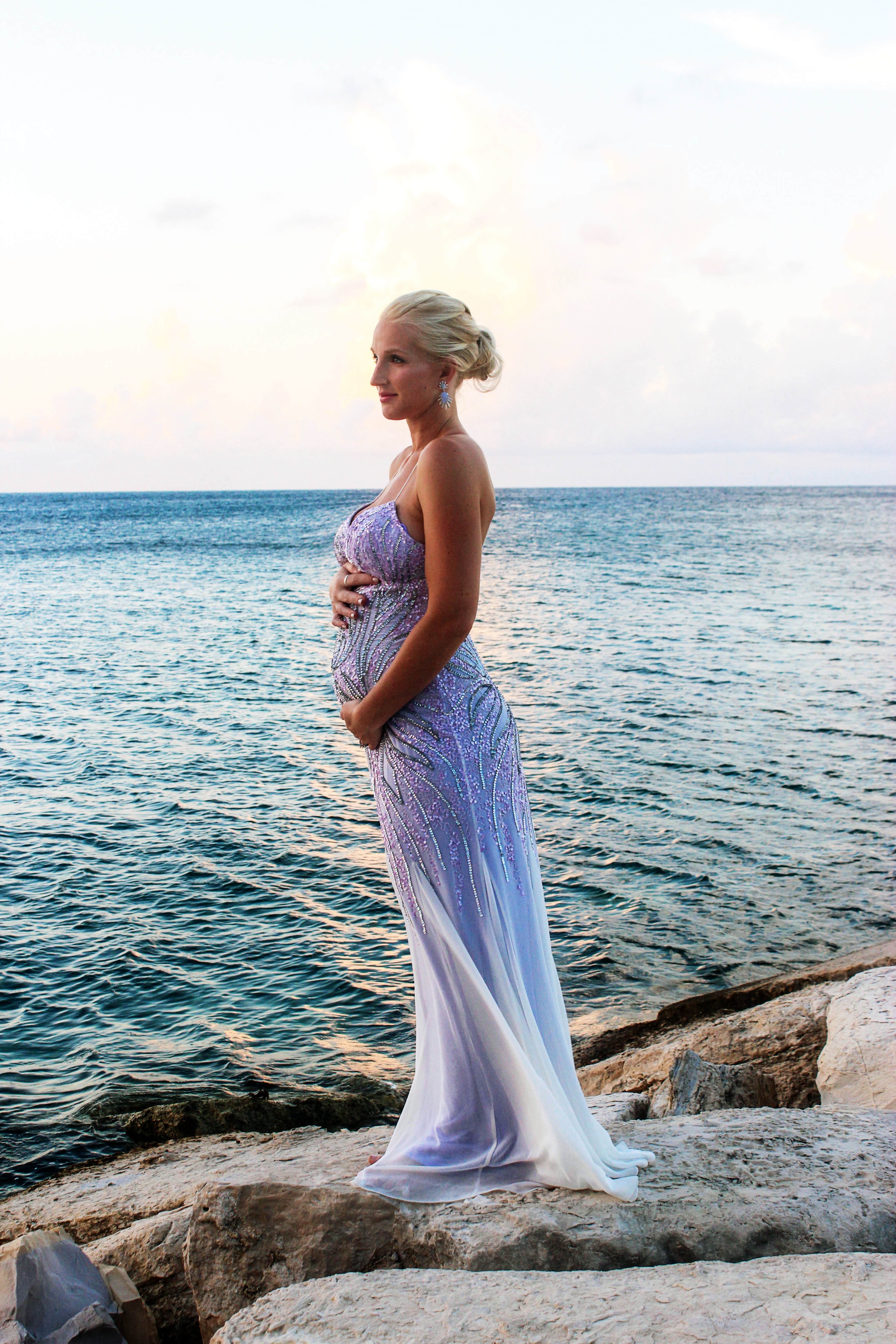 I'm feeling realllllll pregnant this week. Bitchy hormonal, large rolly polly, bad ligament pains and severe nesting/anxiety. The nesting is so bad right now, I'm looking at my house and planning all the ways I'm going to scrub and organize it this weekend. And I CAN'T EVEN WAIT! How sick is that? Pregnancy makes us so weird. Good news is, I am so psyched for Halloween and I can't wait to take Hudson! The hubbs and I tried teaching him to say "Trick or Treat" yesterday and after several "Dick or Meats" I think we've finally pulled it off. At least it sounds a lot more like "Trick or Treat". Hud and I were going to be matching troll dolls, but I took him into the Halloween store and he freaked out over the train conductor costume so I'm letting him be that. I'm going to attempt a gumball machine, but if it doesn't work out I'm going as myself: large pajamas, embarrassing fuzzy pink slippers, and a bowl of popcorn.
Workouts: Saving grace this week. Seriously. If I hadn't hit the gym every day I probably would've committed a felony or two. Funny story: I was in the squat rack doing my thing and this pot-bellied man walks over to me and without preamble asks "Aren't you afraid you're gonna push the baby out?" Hahahaha oh I couldn't help but laugh.
Hormones: Obviously, as stated above, I'm a little batsh** crazy this week.
Overall: I've been better but I know that 3rd trimester is a beast so I'm trying to slow my roll and calm down. Maybe shopping for Baby Hen will make me feel better.