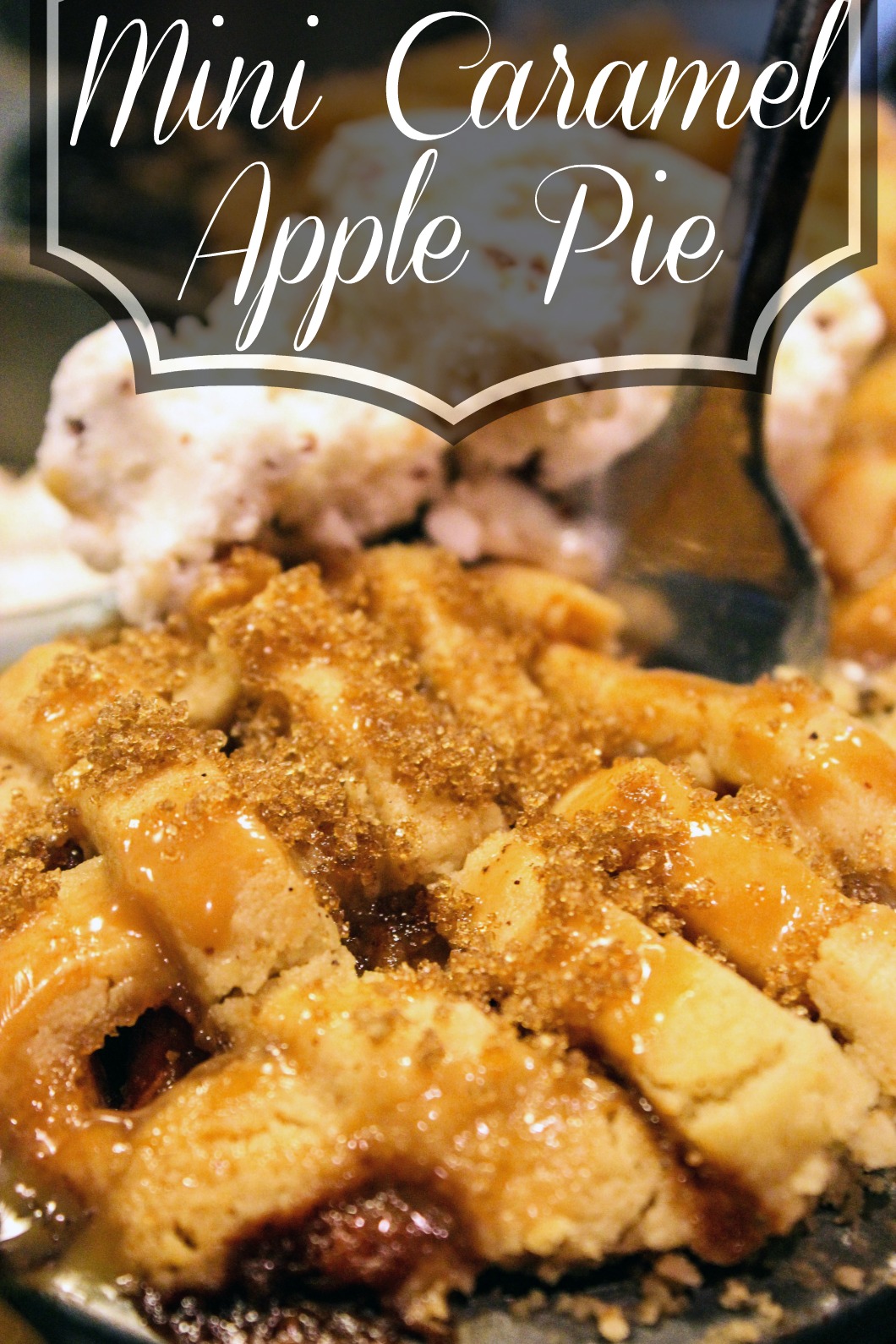 Is there anything better than a warm apple pie during the holidays? Actually. yes there is. A warm mini apple pie with caramel ice cream! I am sharing with you my Mini Caramel Apple Pie recipe- sure to impress your relatives and give your taste buds a happy treat. You can easily double or even triple this recipe to serve more because I promise no one's going to want to share. I had a couple trial runs before I considered this a success, and my husband and son were more than happy to be my taste testers all weekend. Not to mention how much baby bump enjoyed it! She gave lots of kicks and punches to show her appreciation for this warm caramel goodness.
Now I'm not going to lie and say making these is easy. It's not. It's time consuming and definitely a labor of love. But after one bite of this deliciousness you'll agree it is absolutely worth it. I'm also going to tell you that the pie crust recipe is not my own. I've tried to make one better than this Buttery Flaky Pie Crust and it's just not possible. So before making the filling on the recipe card below, make sure to make your pie crust! I doubled the recipe and refrigerated for only two hours before using.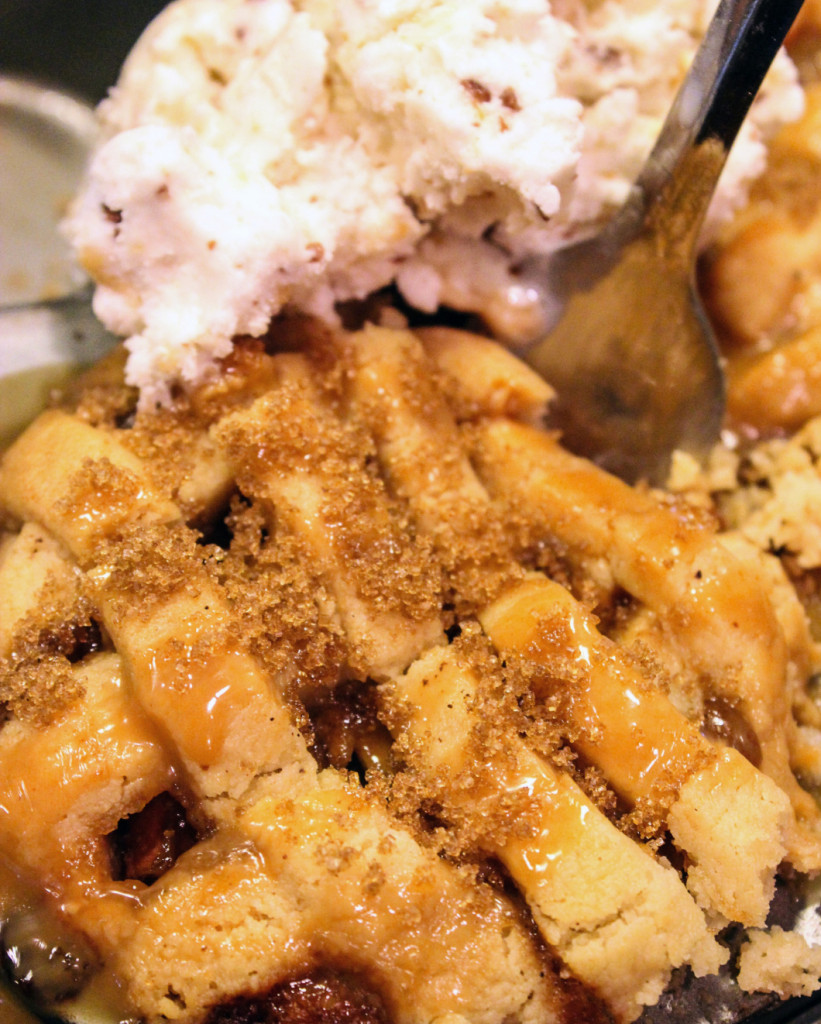 Mini Caramel Apple Pie Recipe
2015-10-22 04:45:46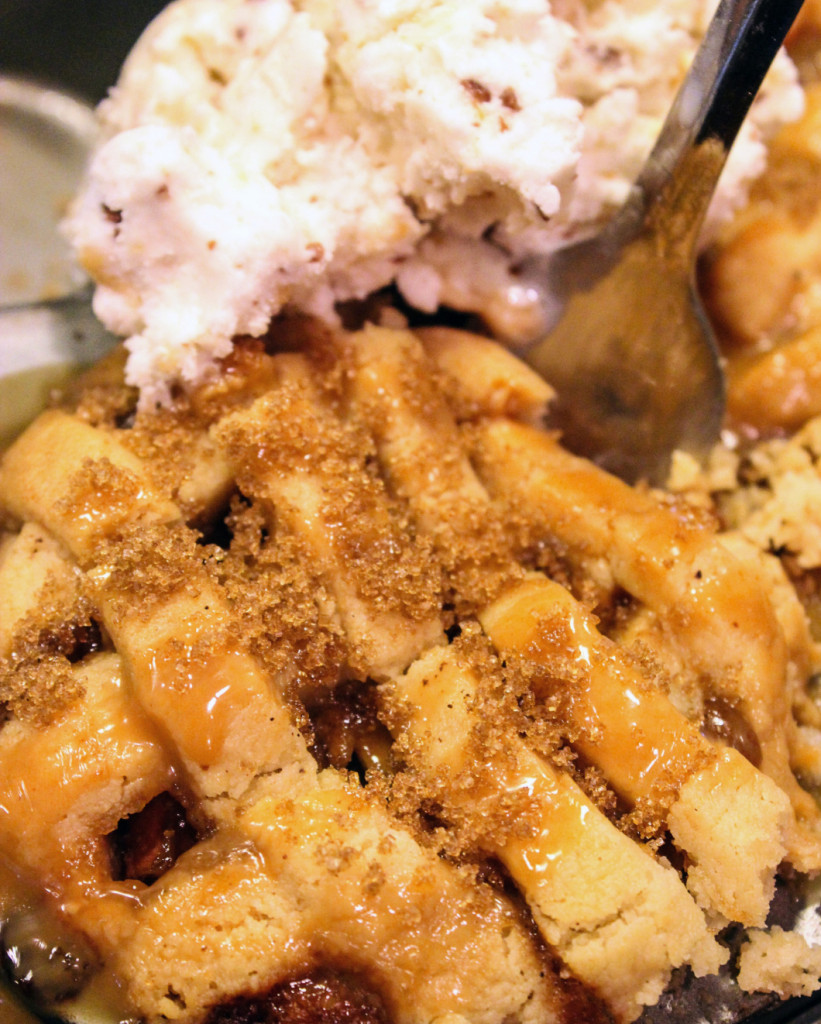 A delicious caramel apple pie recipe for the holidays!
Ingredients
3 Granny Smith Apples- skin removed, cored, and chopped
2 Macintosh Apples- skin removed, cored, and chopped
1 Cup Brown Sugar
1 Stick Kerrygold Butter
2 TBSP Flour
1/4 cup Caramel Sauce
1 TSP Cinnamon
Nutmeg to Taste
Instructions
Preheat oven to 425 degrees.
Grease muffin pan with 1 TBSP butter.
Place 1/2 crust in muffin tins, smoothing and insuring there are no air bubbles.
Place saucepan on stovetop on medium heat. Melt butter and whip in flour.
Then whip in the brown sugar, cinnamon, and nutmeg.
Add the apples and stir until coated in mixture.
Turn off stovetop and scoop filling into the muffin tins.
Slice remaining pie crust into thin strips and layer over pie as shown below. You can also use the lattice design if you'd like.
Sprinkle brown sugar over top of each pie and place in the over for 25-30 minutes or until golden brown.
Serve with caramel ice cream and enjoy!
Happily Hughes | Atlanta Fashion & Lifestyle Content Creator https://happilyhughes.com/
I hope you and your family enjoy! I'd love to hear how it turns out and any changes you make to it!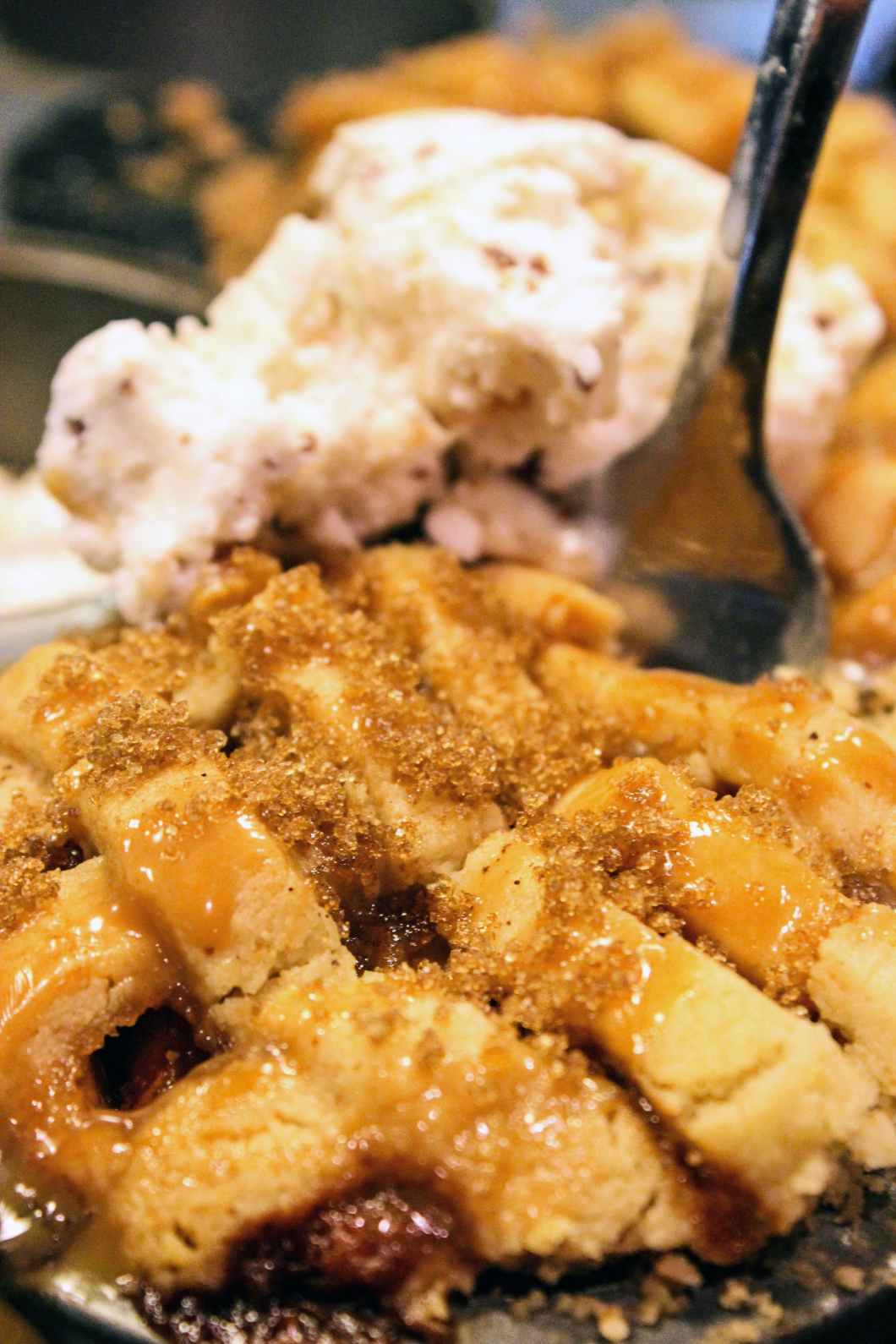 This post is sponsored by Wayfair as part of the #WayfairPieBakeoff. All thoughts and ideas are my own.