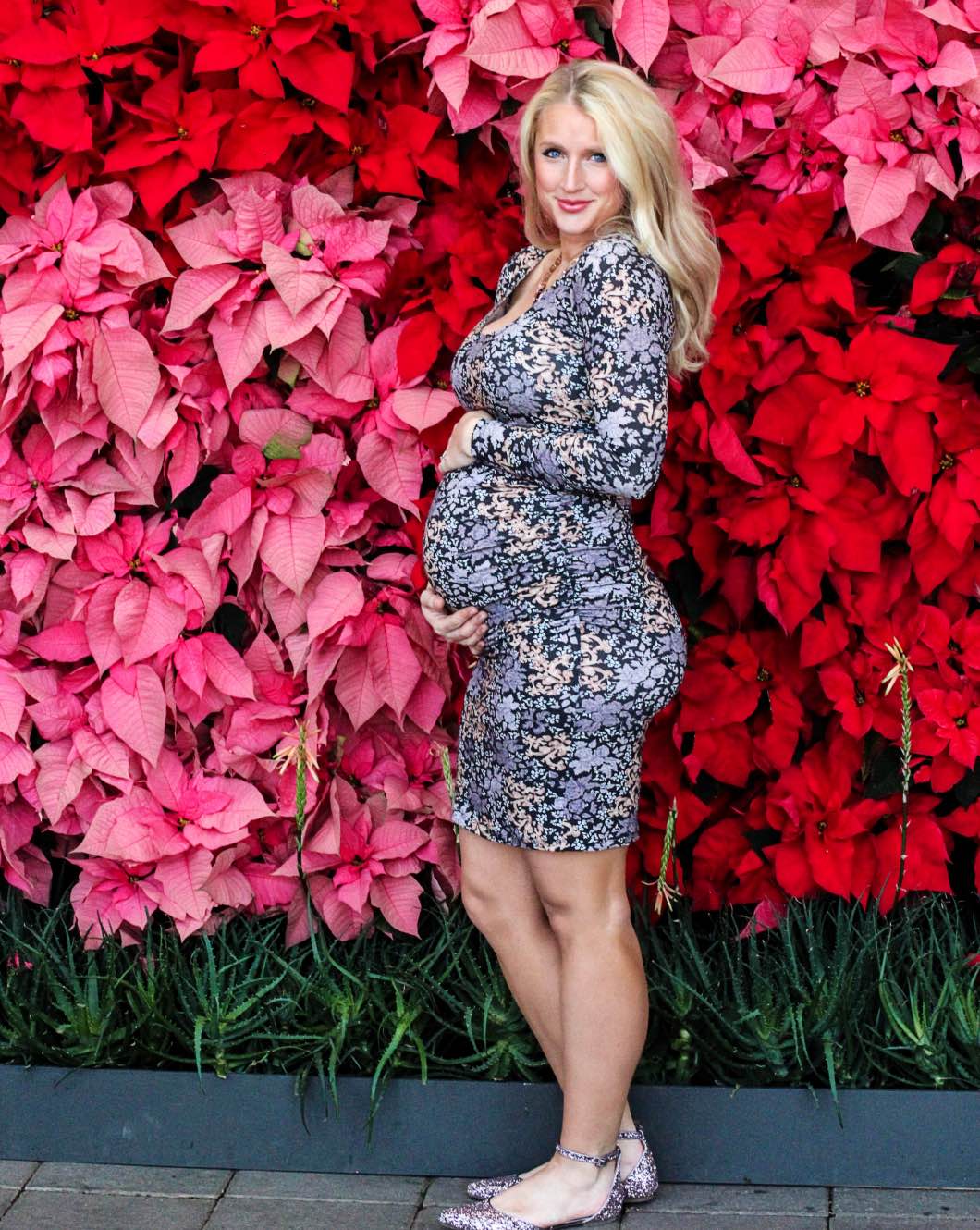 Whew this time thing is a beotch. IM NOT READY! Hahaha, but seriously, I need to still be approved by my new practice, do a hospital tour, get her nursery in some semblance of order, wash her clothes, etc.. Totally normal for second child, right? Last Friday I had all the anxiety about these things, but I'm at the point where all I want is someone to get this baby out of me safely.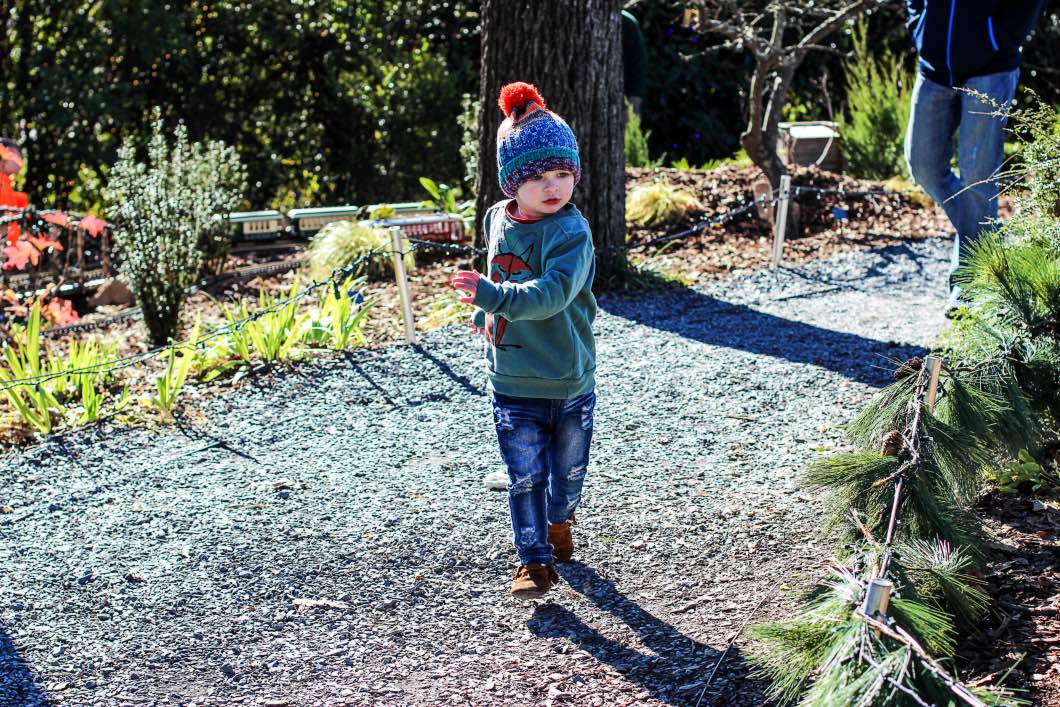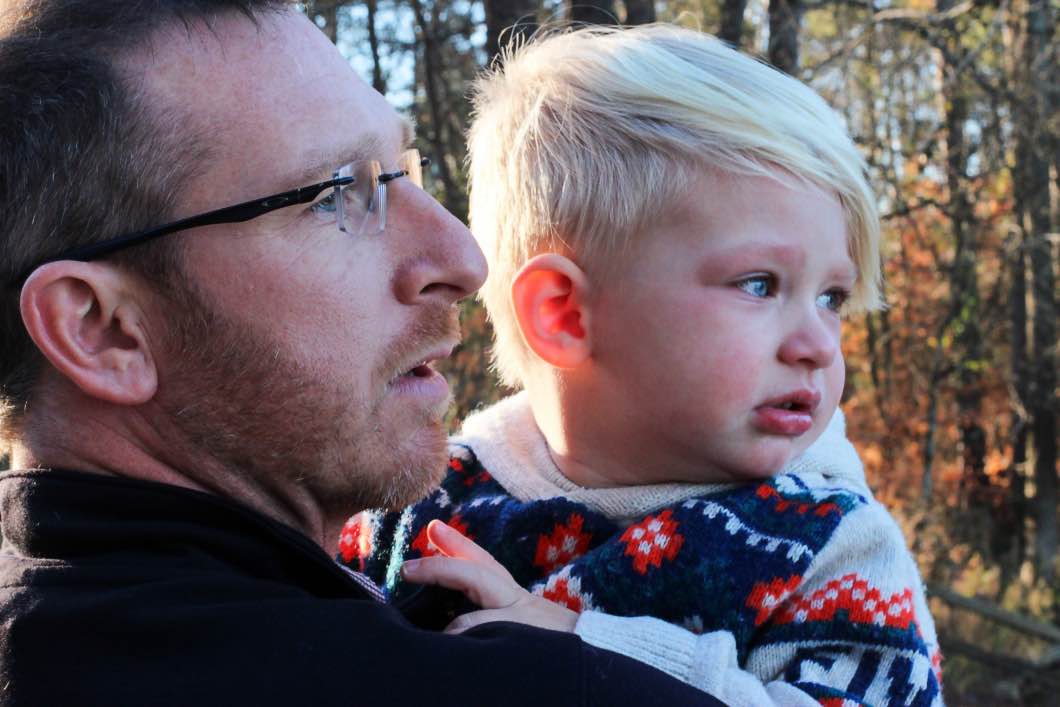 I think keeping busy is both making the time fly and helping me stay calm about the impending arrival of our daughter. This past weekend was chock full of activities: Christmas parties, exploring downtown Atlanta, and our normal running errands/preparing for the week. We had 4 Christmas parties on Saturday, and it was so fun to see so many of our friends! By 9:00 I was exhausted though, so Hudson and I skipped out on the last shindig to snuggle in bed. Sunday we went to the Botanical Gardens and checked out their holiday train exhibit, which had Hudson in pure delight. That was my absolute favorite.
Anddd I had some serious third trimester suckage happen this weekend. Not only have my cankles come back full force, but I also peed AND ripped my pants on Sunday. Is that TMI? Too bad. I don't want to be all hearts and roses to ya'll, so I'll say this: as much as I love being pregnant, the third trimester BLOWS. Like, I'm already large and round and have cellulite showing up in places I didn't realize I could get cellulite. Do I also need to worry about laughing so hard I pee? Or instantaneous rippage of my pants? No. But that's what happened. Jason was telling me the funniest story on Sunday morning, and I got to that point of laughter where it's hard to breathe and my eyes were watering. Boom pants peed. Which made me laugh harder because I'm perverse like that. THEN Jason gave me the afternoon to go see a movie. I went to the movie theatre, ordered all sorts of delicious snacks, and when I went to cross my legs my pants ripped. Like a big, gaping, obvious hole. I had to take off my sweater and tie it around my waist at an angle so that I could get to my car without anyone noticing. Pretty much I'm just a hot mess over here.
Exercise: Still going strong! Took Sunday and Monday off due to time constraints and now a sick toddler, but we're going hiking today! I have completely stopped running but am still loving weights and dance.
Hormones: Pretty good! A lot of laughter lately which I'm banking on constantly thinking of seeing sweet Henley so soon.
Overall: Besides the peeing/ripping my pants, cellulite covered, cankle rocking lady that I am I feel good!