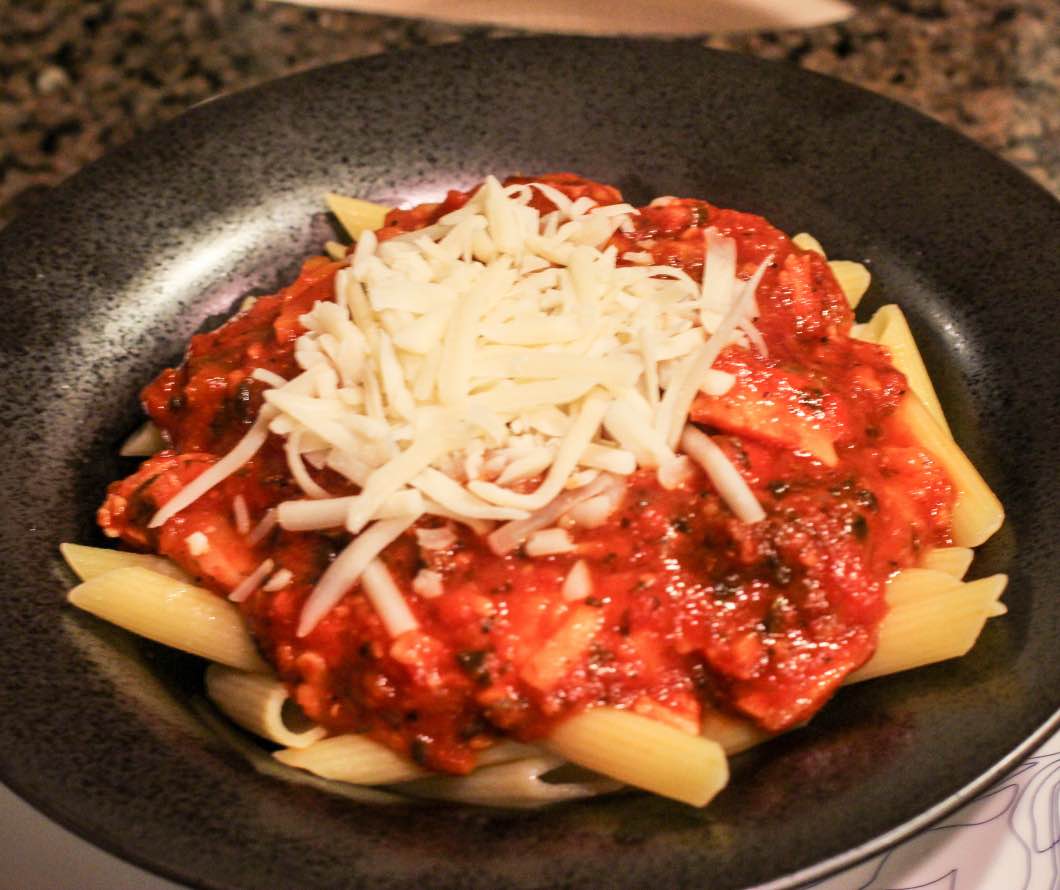 If there's one thing I can't live without, it's my crock pot. Whoever invented crock pots deserves a medal and a hug, seriously! As a mom on-the-go, as I know many of you are, it makes it so easy to have dinner ready after a day full of running errands/working/shuttling the kids etc. Well, I've got a new recipe for you, chock full of vegetables and protein, that the whole family will love: Healthy Gluten Free Crock Pot Pasta.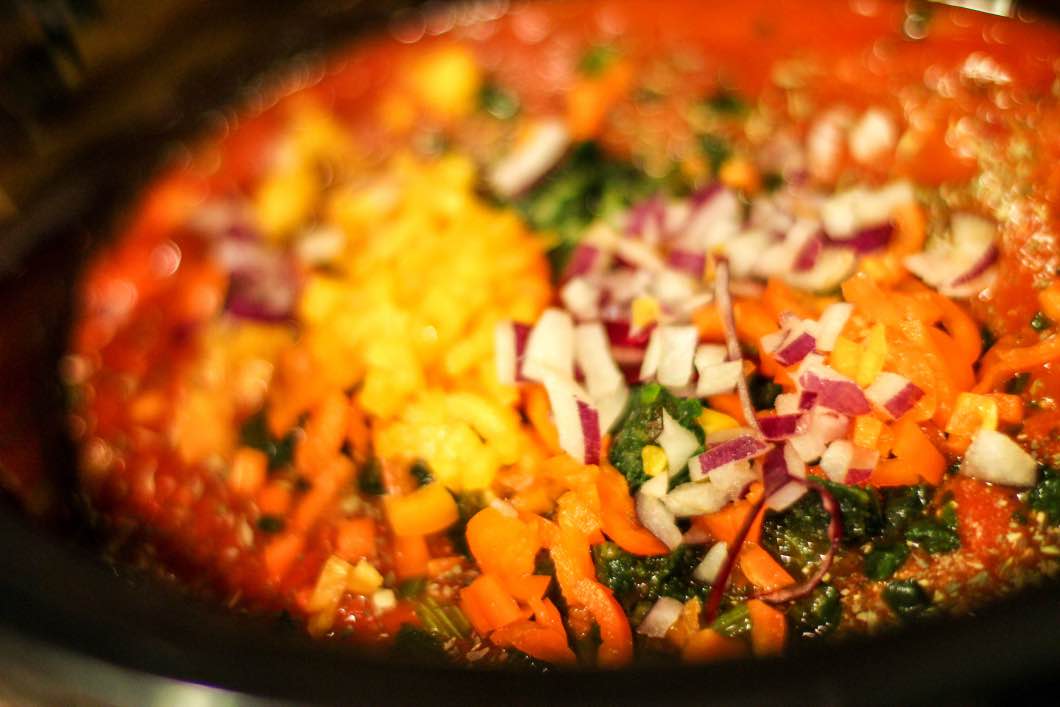 What makes this pasta dish so healthy? It has two servings of vegetables for every single portion! And the best part? The kids won't even know it 🙂 Here's the recipe- I hope ya'll love it as much as we do!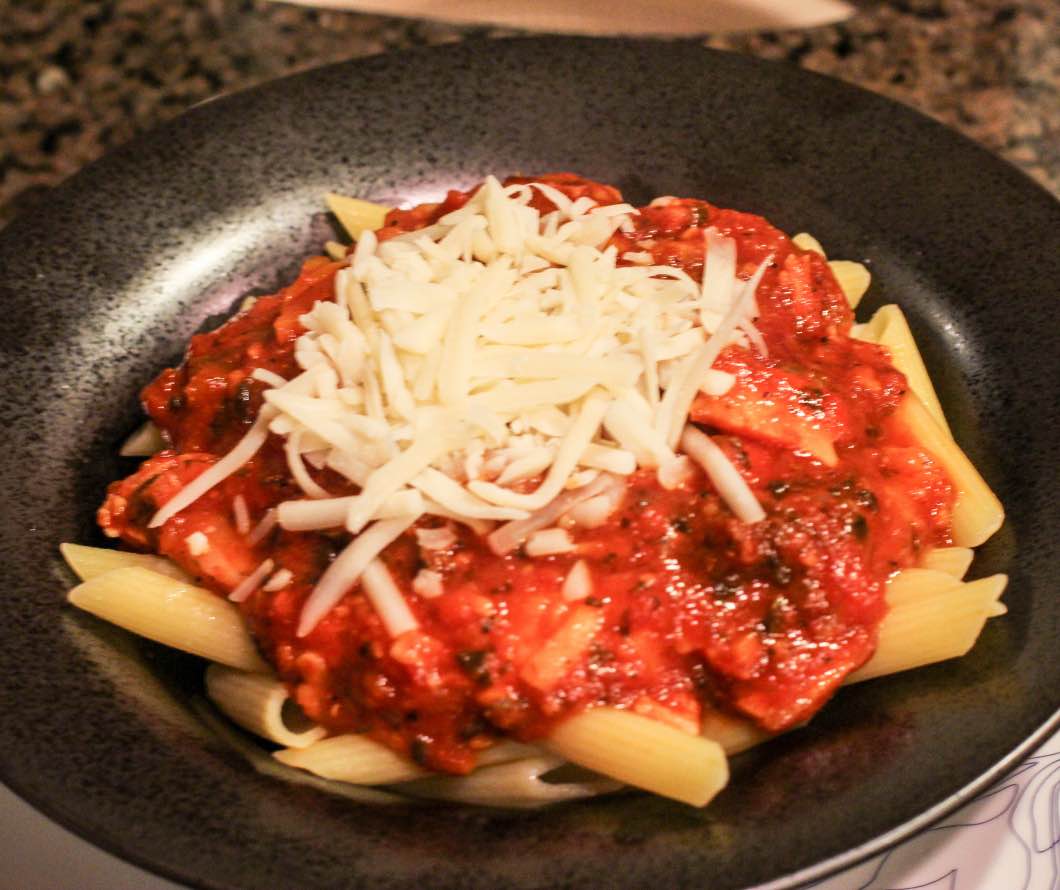 Healthy Gluten Free Crock Pot Pasta
2015-12-16 04:43:19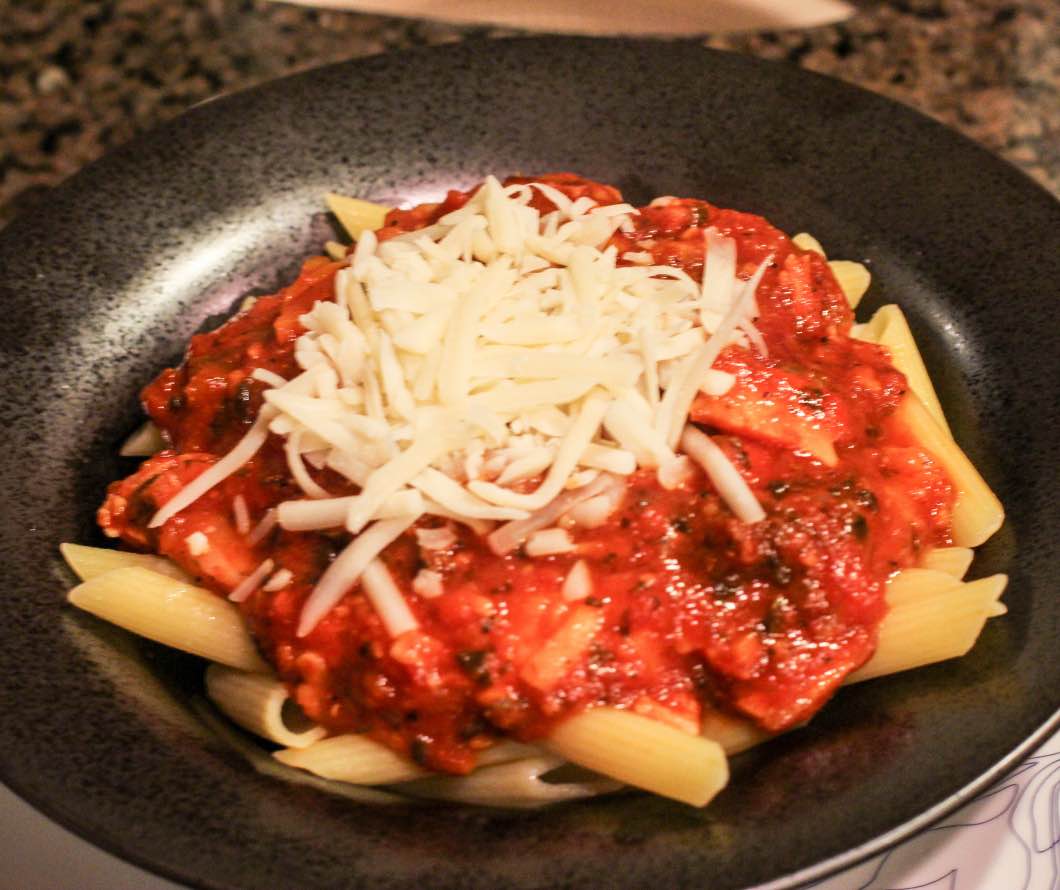 Serves 6
A protein and veggie packed gluten-free pasta dish that's easy to make!
Ingredients
1 box Barilla® Gluten Free - Penne
1 Jar Barilla® Garlic Pasta Sauce
2 Chicken Breasts
3 Slices of Bacon
1/2 Cup Frozen Chopped Kale
1/2 Cup Frozen Chopped Spinach
1/2 Cup Finely Diced Sweet Bell Pepper
1/8 Cup Finely Diced Onion
1 TBSP Minced Garlic
1 TBSP Blackening Seasoning
1 TSP Italian Seasoning
1 TSP Himalayan Sea Salt
Pepper to taste
1/2 Cup Gruyere Cheese
1 crock pot
1 8x10 glass baking dish
1 pan
1 sauce pan
Instructions
Start crock pot on low heat. Pour in Barilla® Garlic Pasta Sauce. Next, add the 4 vegetables, all chopped and/or finely diced. Also add in the minced garlic, italian seasoning, himalayan sea salt, and pepper. Set aside.
Preheat oven to 350.
Place a pan on medium heat and cook bacon until nice and crispy. Chop up finely and add to pasta sauce. Leave bacon grease in pan and on medium heat.
Rub chicken down with blackening seasoning and sear in bacon grease. Leave each side for 1 minute, then turn.
Take remaining bacon grease and pour 1 TBSP into pasta sauce.
Place chicken in glass baking dish and cook at 350 until thoroughly baked. Once baked, chop and place in fridge.
Let pasta sauce simmer in crock pot for 2.5 hours. For the last 30 minutes, add the cubed chicken.
10 minutes prior to serving, prepare your Barilla® Gluten Free - Penne as stated on the box.
Pour pasta sauce over the penne and top with a sprinkling of Gruyere cheese. Sit down and enjoy!
Notes
**For picky eaters, I find it best to puree sauce AFTER it's been simmering for 2.5 hours. That way it's nice and smooth so they can't tell there's so many vegetables in it!"
Happily Hughes | Atlanta Fashion & Lifestyle Content Creator https://happilyhughes.com/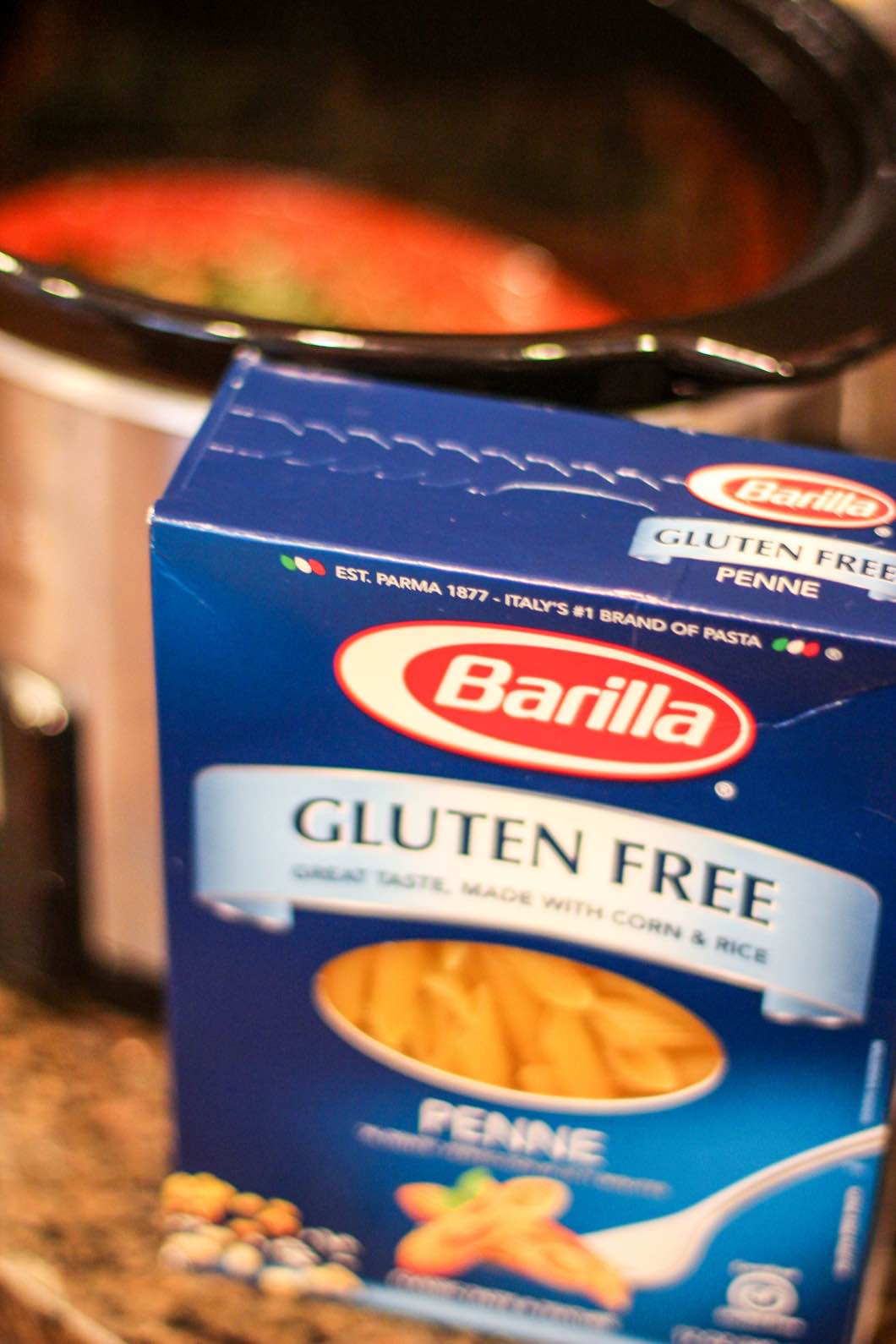 Easy, delicious, and chock full of healthy goodness for the whole family! You may be wondering why I use Barilla® Gluten Free – Penne pasta? I've tried several gluten-free pastas and this is the best tasting by far! Barilla® Gluten Free – Penne cooks fast, tastes just like regular pasta, is certified Gluten Free, and is made with all non-GMO ingredients.
If you'd like more Gluten Free dinner ideas, BJs is hosting demos at select clubs on December 22nd and 23rd. But if that's not enough, Barilla® has a whole Pinterest board full of recipes!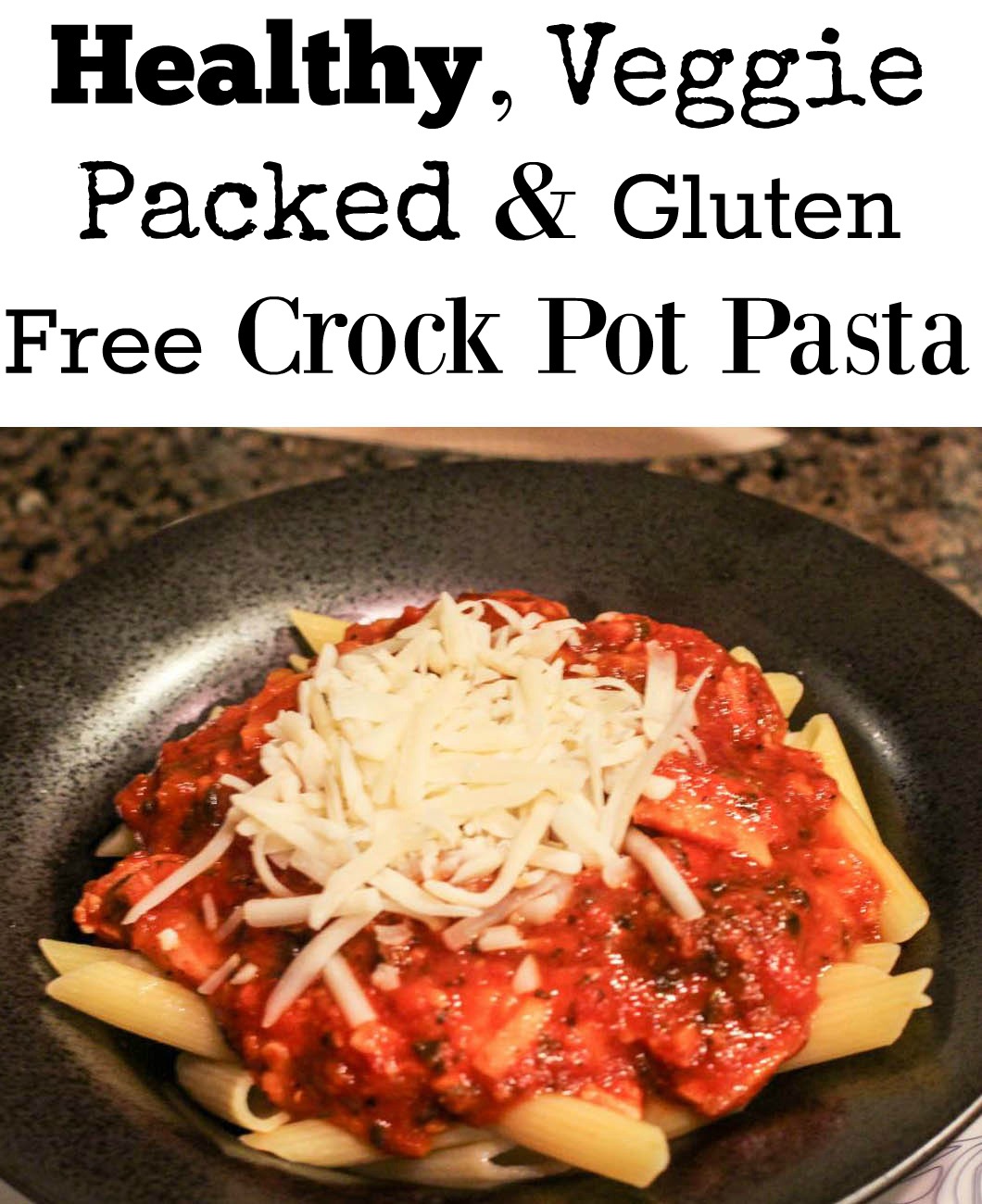 This post is part of a social shopper marketing insight campaign with Pollinate Media Group®, Barilla®, but all my opinions are my own. #pmedia #GlutenFreeBarilla http://my-disclosur.es/OBsstV