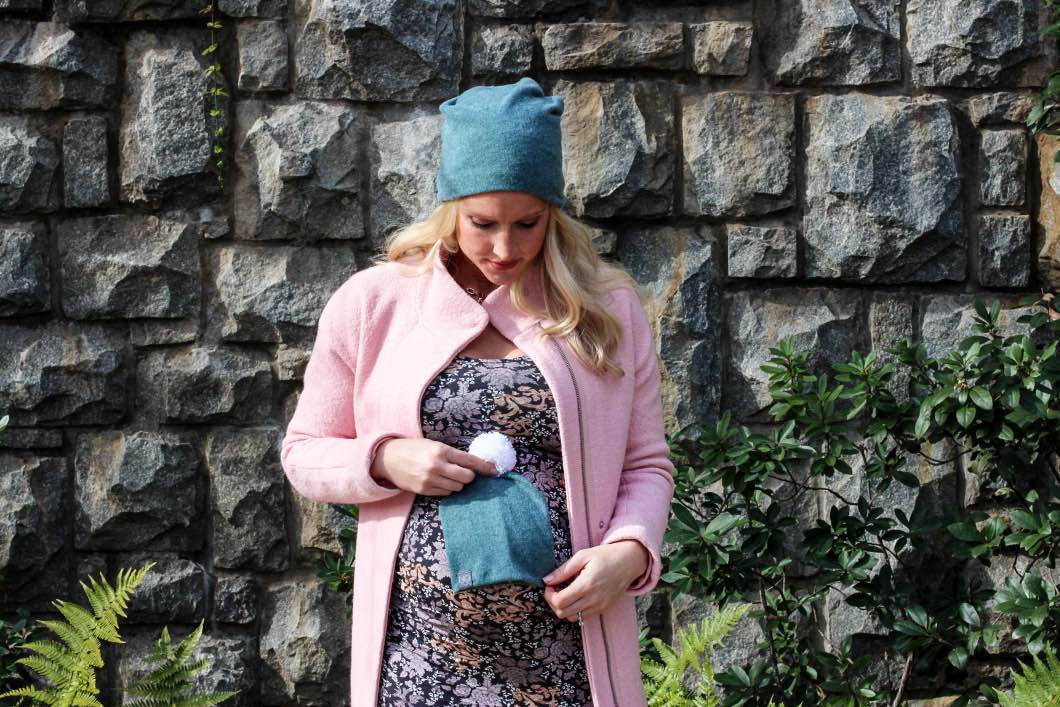 I'm in the home stretch now! We're currently scrambling with trying to get the house finished, etc. Jason and I did this with Hudson too. For some reason, we think the house needs to be fully decorated before she gets here. Like the baby is gonna care if we have pictures on the walls. It's hilarious! But I have washed all of her clothes, stocked up on every single baby necessity I could think of, and packed the diaper bag. Now to just finish her nursery, pack the hospital bag, hang all of our pictures, repaint a few rooms, maybe remodel the kitchen.. Kidding, kind of.
In other news, I can't wait to start dressing this little nugget up! I just received these Noxxaz beanies and I am so smitten with getting matchy-matchy with my little girl. Plus, they're like baby booty soft. Just think of all the outfits!
Here's a little picture recap of what we've been doing the past week:
It was obviously New Year's last weekend so we had a chill night in with cheese, sparkling cider and funny movies. The next day we lazed around the house for most of the day and snuggled up together. On Sunday we went on a family hike, which is one of my favorite things to do with these weirdos. Hudson has always been happiest outdoors, and he could not stop laughing! We drew train tracks in the dirt and worked on letters, hiked to a waterfall, then raced back to the car. Perfect ending to our chill weekend. It's so weird to think in a short time we'll have another little person to enjoy the weekends with!
Exercise: Still going 5 days a week! I'm doing weightlifting, dance, hiking, and elliptical. I've noticed more contractions during exercise so I'm bringing the intensity back a bit. I definitely want Miss H to cook as long as possible!
Hormones: The crazy turns off and on. Sometimes I want to cry. Sometimes I want hug someone. And sometimes I want to kick a person in the knee. Just depends on the day!
Overall: Feeling pretty good for the last 3 weeks. I've had more vomiting, less sleep, more exhaustion, and as noted above, slightly crazier. But as I recall from last pregnancy it's just gonna get weirder from here so I'm gonna just roll with it.