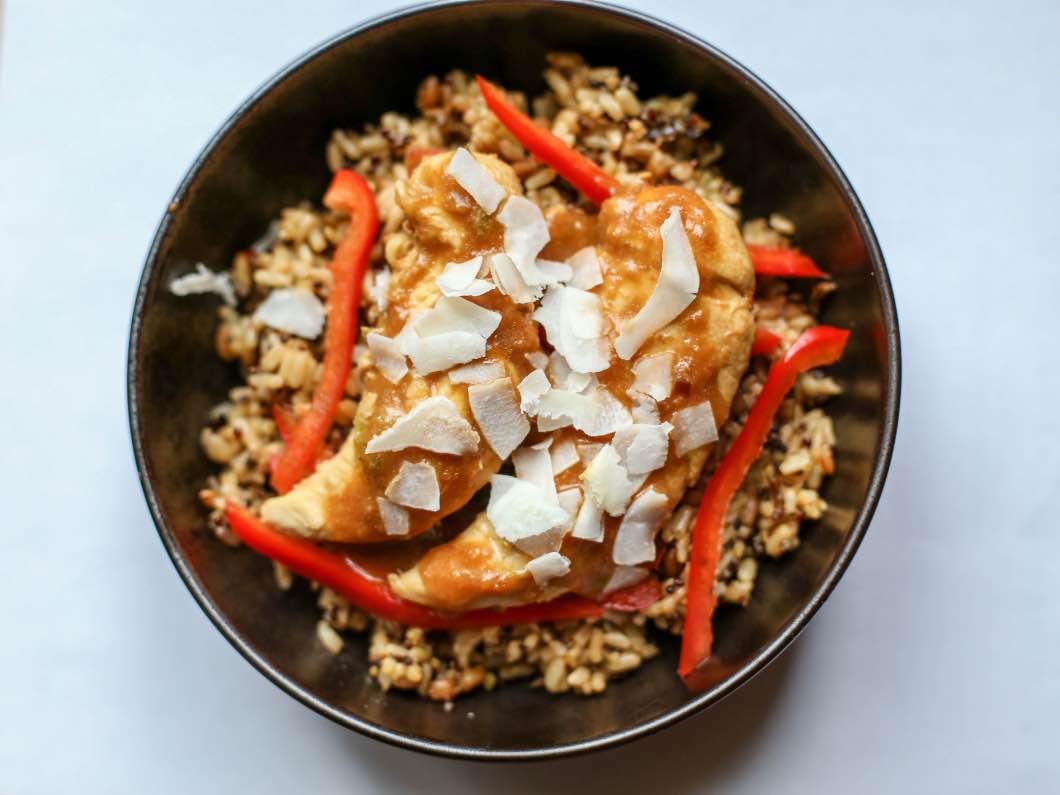 Can ya'll tell I've been thinking a lot about food lately? Post-baby I want to make sure I'm eating healthy, but I also need recipes that are fast and easy to make. This Coconut Ginger Chicken is delicious and super simple to throw together. The best part is there's no need to make special ginger sauce, I just used Naturally Fresh® dressing!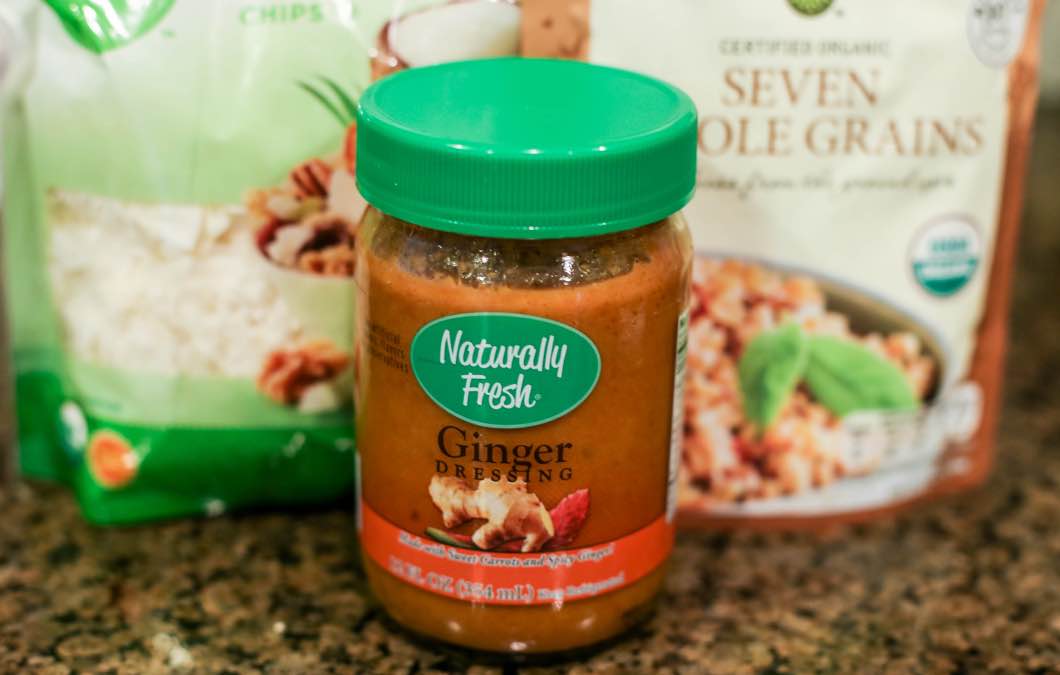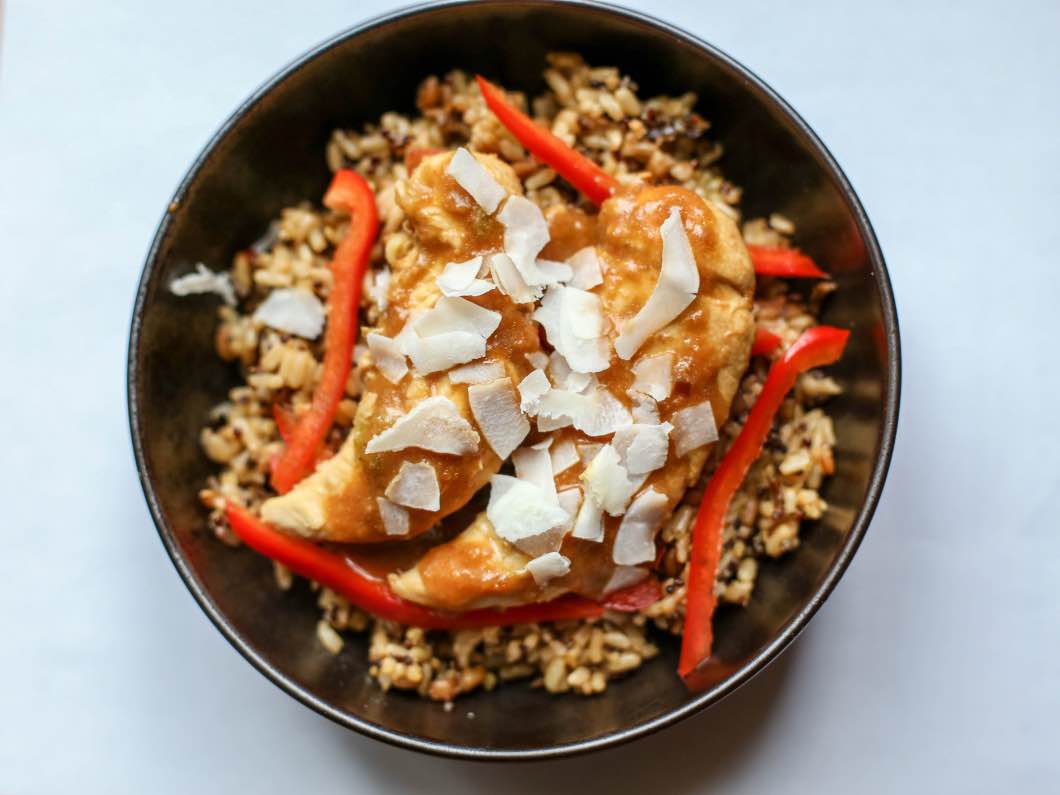 Coconut Ginger Chicken
2016-01-31 10:26:39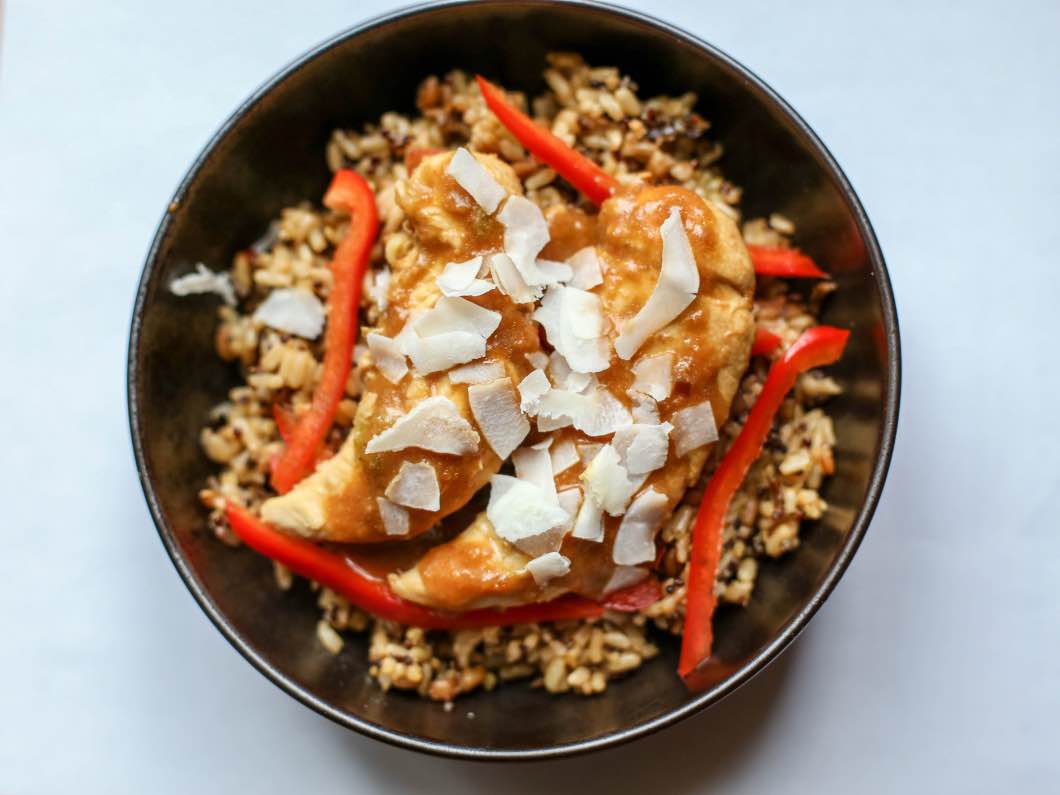 A delicious and healthy recipe for the whole family
Ingredients
1 package chicken tenders
1/4 cup red pepper thinly sliced
1/4 cup green pepper chopped
1/4 cup onion chopped
1 container Naturally Fresh Ginger dressing
1 package whole grain rice
1/4 cup coconut flakes
1 TBSP coconut oil
Instructions
Place a medium saucepan on stove top over medium heat.
Sauté green peppers and onions in coconut oil in saucepan.
Add 1/2 jar of Naturally Fresh ginger dressing and chicken tenders to sauce pan.
Cover chicken and let cook for roughly 10 minutes, then flip to other side and cover again. Let cook for another ten minutes. If chicken is not completely cooked continue to flip sides every 2 minutes until done.
Microwave rice for 90 seconds and separate into three bowls evenly. Add red peppers.
Top with chicken, peppers, and onions from saucepan. You can add extra ginger dressing to top if desired.
Garnish with coconut flakes and enjoy!
Jessica Hughes | Happily Hughes - Atlanta Georgia Content Creator https://happilyhughes.com/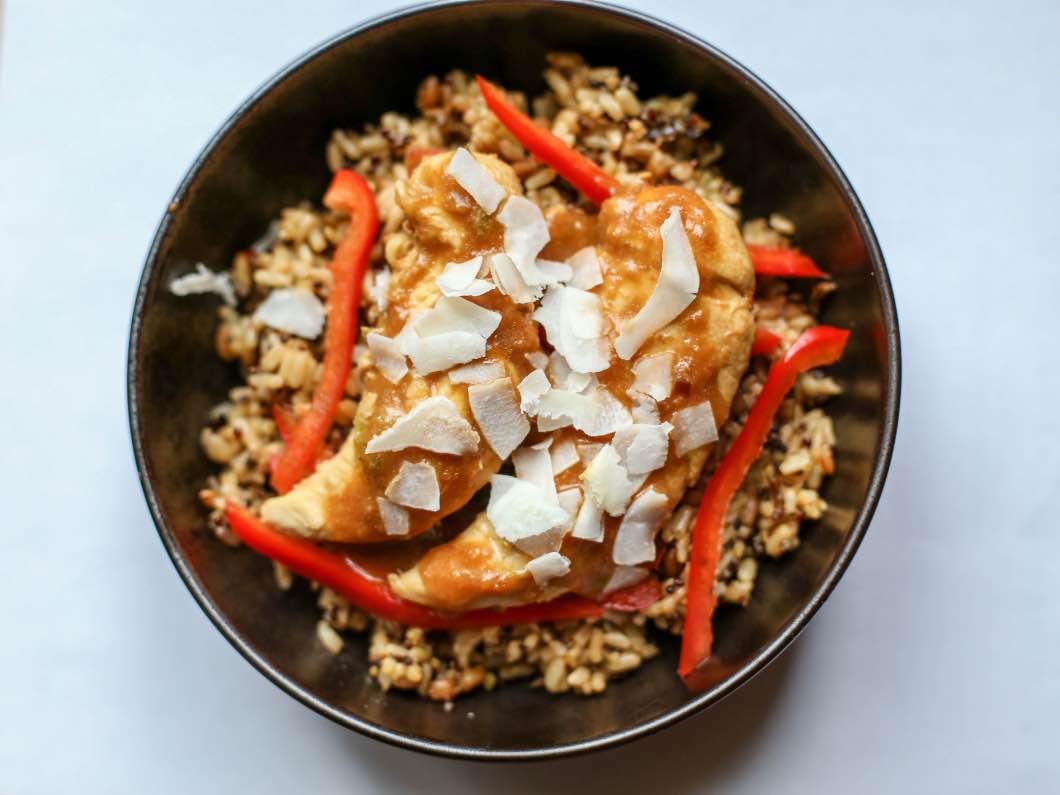 You can find Naturally Fresh®: