This post is sponsored by Target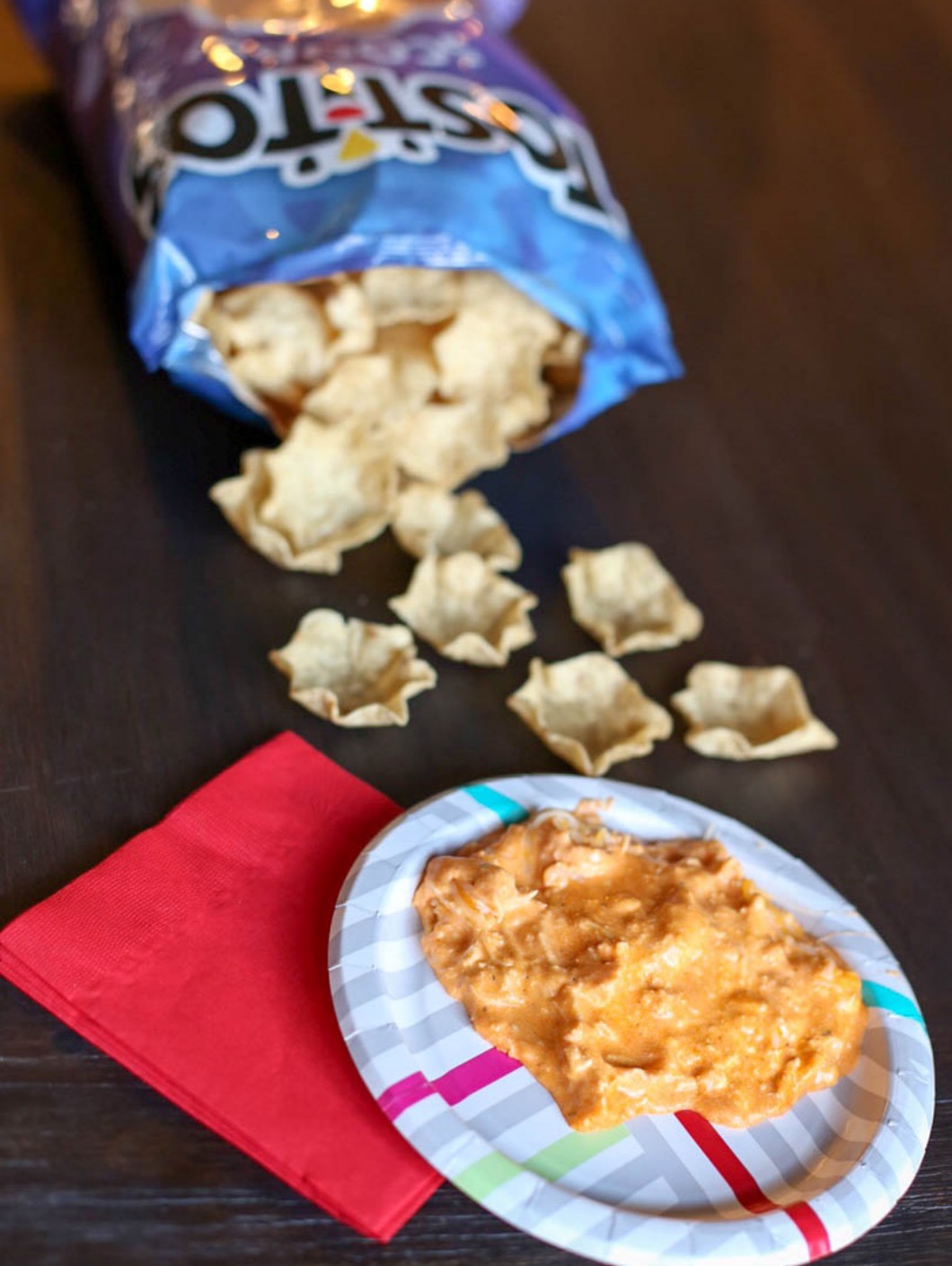 I am SUPER pumped about the Super Bowl this year! As a lifelong Broncos fan, I'll obviously be pulling for them, but I've also really enjoyed watching the Panthers play this season. I think the game is going to be fantastic! Every year, we host a get together with close friends and family. This year will be no different, and I can't wait! We have a couple of traditions for this annual party: 1. My husband's famous Buffalo Chicken Dip and 2. Party essentials purchased at Target.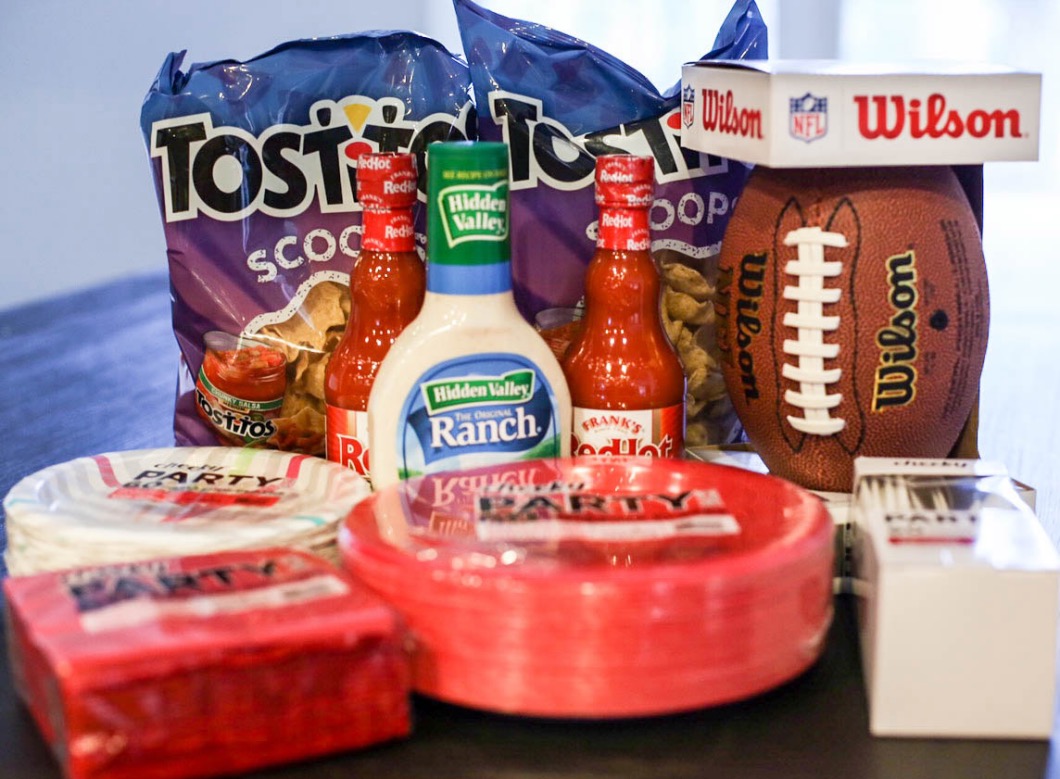 I'll get to the Buffalo Chicken Dip because I finally convinced the hubbs to share his secret recipe! It's so good it was featured on the Food Network with Paula Dean's sonduring their tailgate special. Seriously. But let's talk Target for a minute. If you're like me, Target is just a happy place to visit. It's my go-to for party supplies, groceries, crafts, cleaning needs… pretty much anything I need in life. For our Super Bowl party, I always hit my closest Super Target for everything we need: plates, napkins, cups, ingredients for the buff chicken dip, and of course an extra football or two for the kids to play with.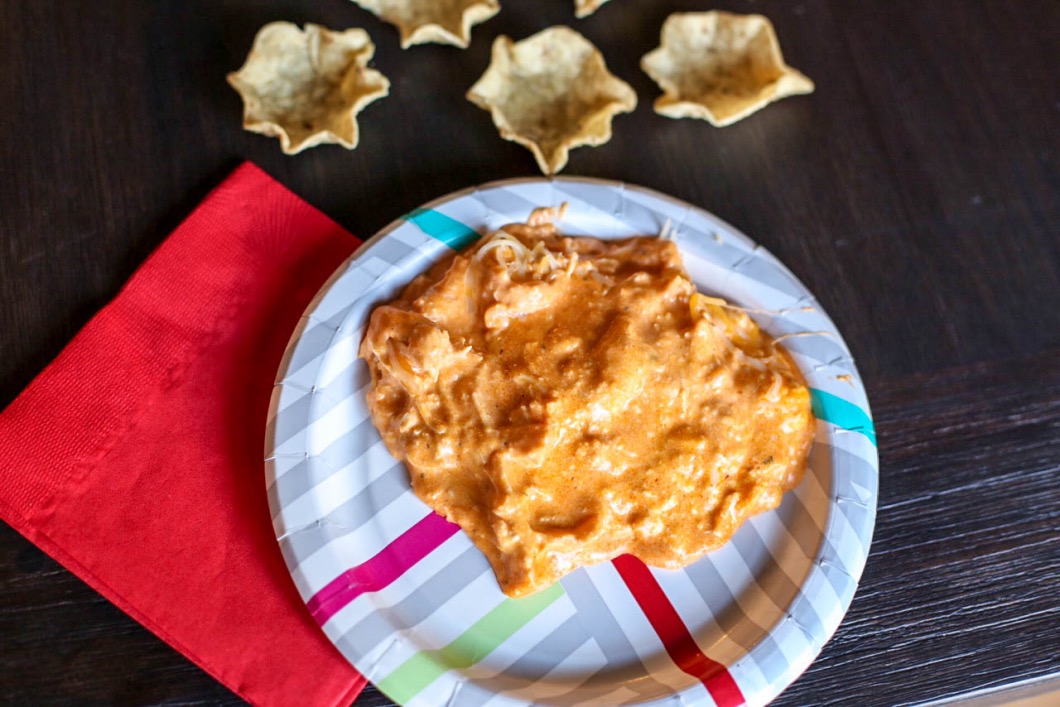 Our parties are pretty laid back – all the guys bring their favorite recipes, the ladies bring the drinks, and the kids bring their favorite toys. Between the game, funny commercials, delicious food, and random games of football on the front yard, a great time is had by all. Now onto that delicious Buffalo Chicken Dip I promised you: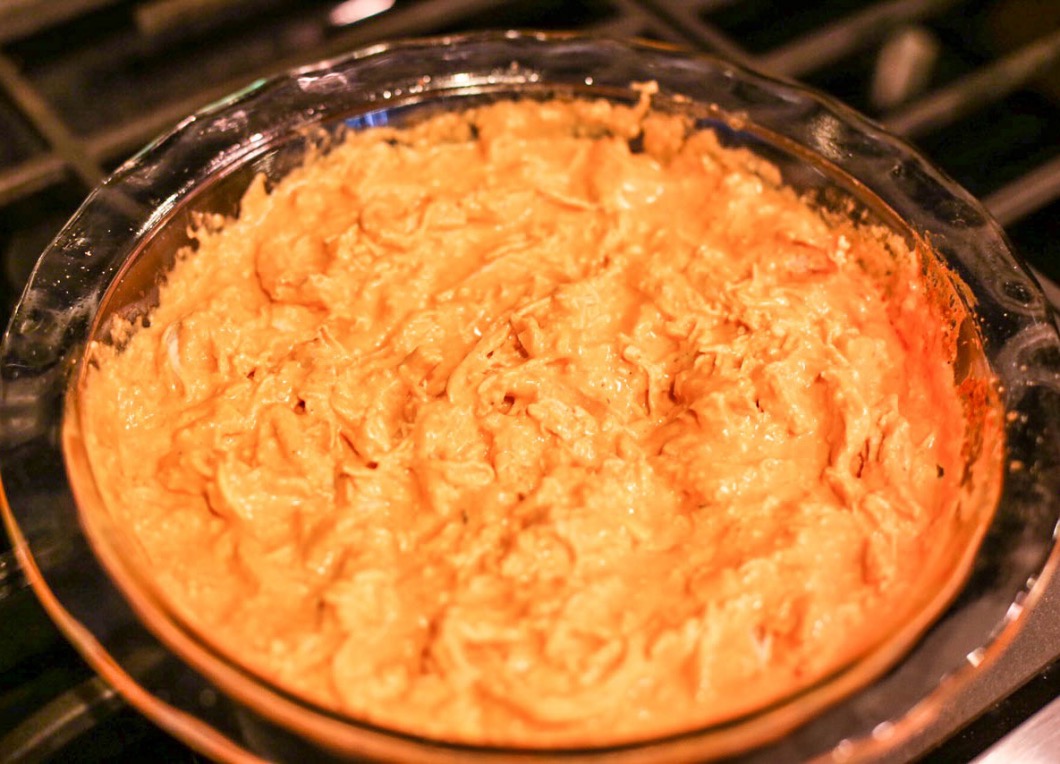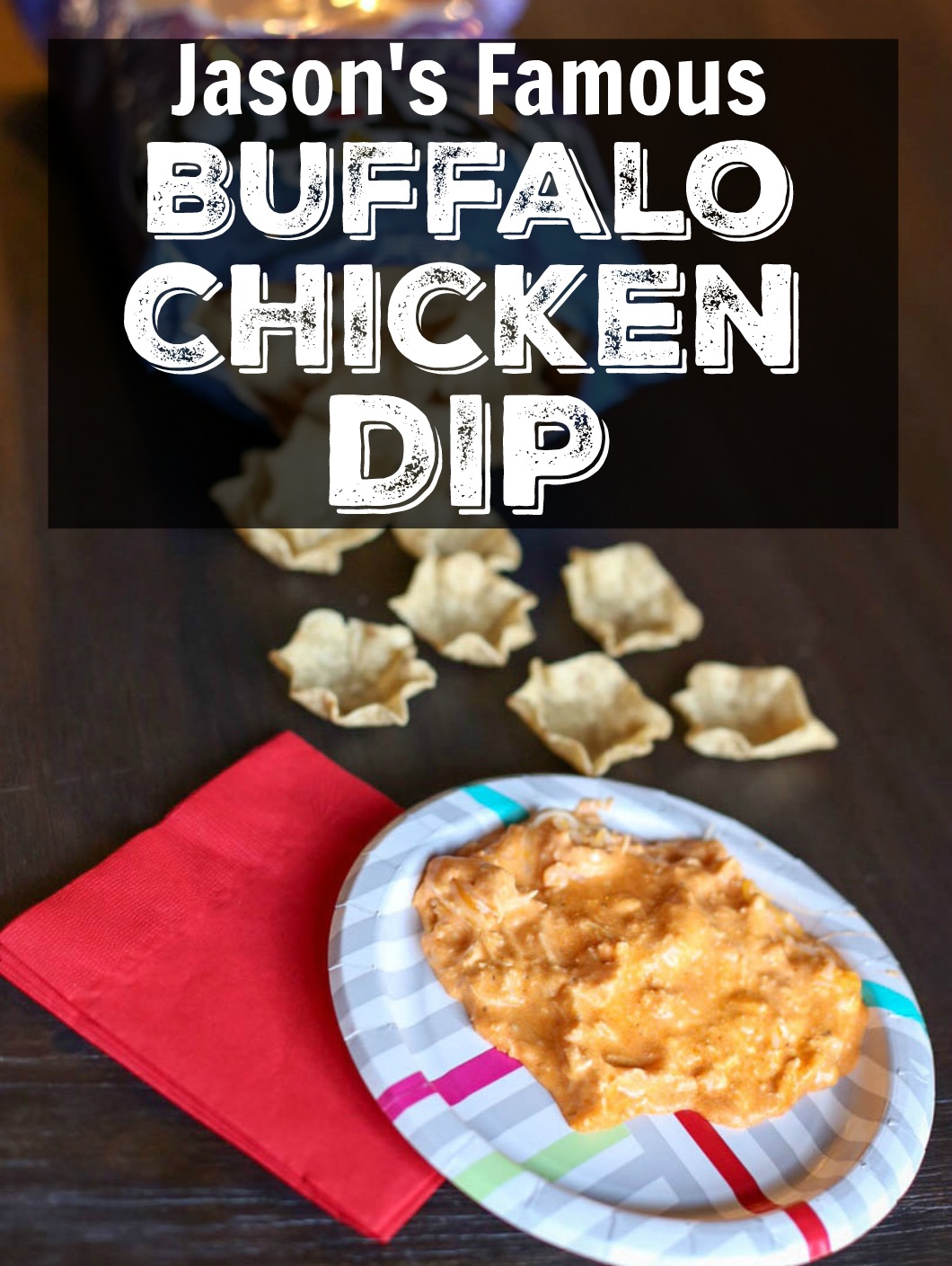 Jason's Famous Buffalo Chicken Dip
2016-01-28 06:29:32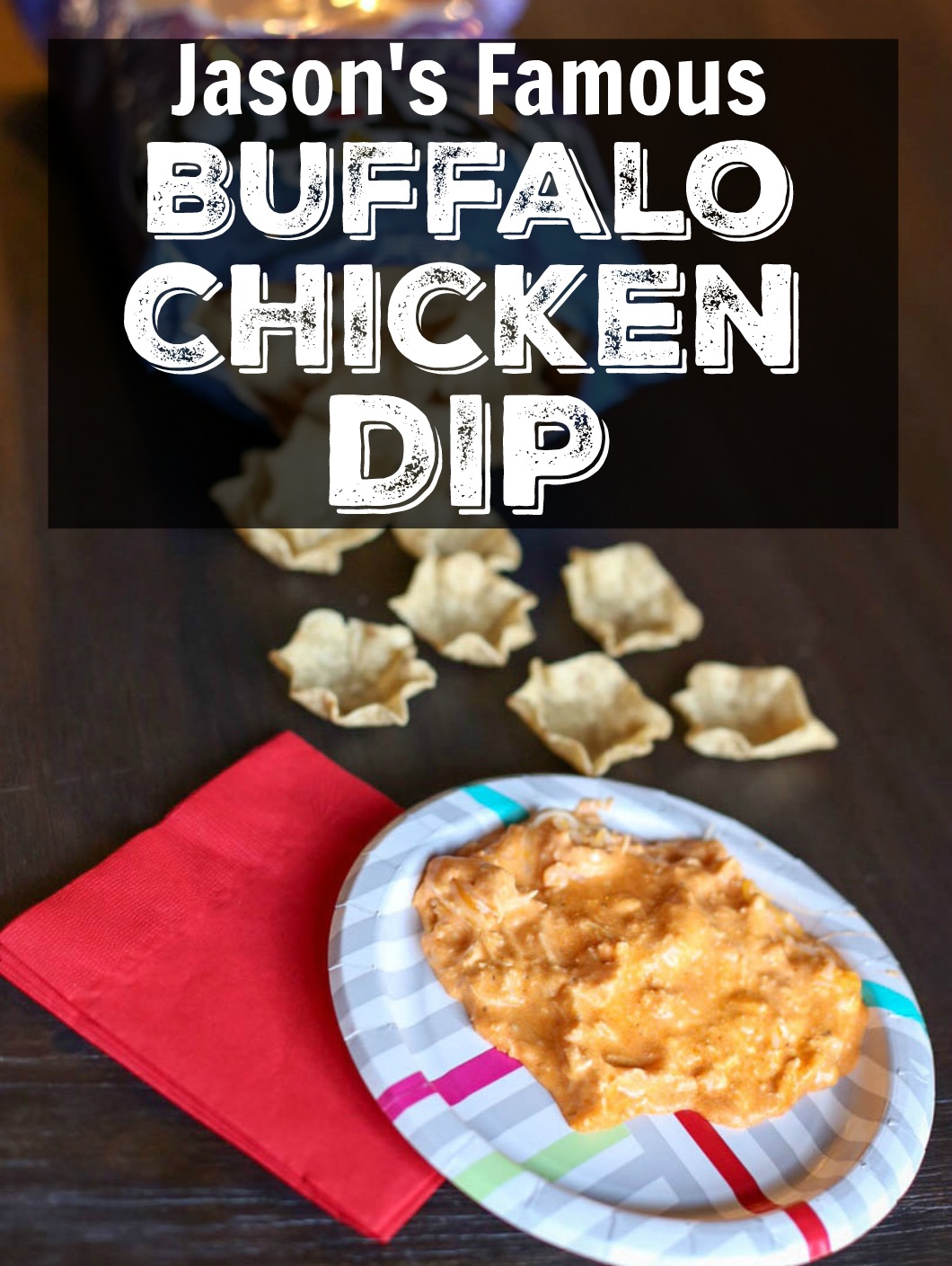 Serves 15
A delicious and party-worthy appetizer
Ingredients
2 TBSP Chopped Green Onions (optional)
1 lb Chicken Breasts
16 oz Shredded Cheddar Cheese
8 oz Cream Cheese
16 oz Hidden Valley Ranch
12 oz Franks Hot Sauce
Blackening Seasoning to taste
Instructions
Boil chicken breasts until fully cooked, then shred.
Sprinkle with blackening seasoning.
Preheat the over to 350 degrees.
In a glass pyrex pan, cut the cream cheese into small blocks and displace around the pan. Then pour half of the ranch, 1/3 of the shredded cheese and half of the Franks hot sauce in the pan and bake for 12 minutes.
Then stir the mixture together.
Next pour the other half of the ranch, 1/3 cheese and the rest of the Franks hot sauce and bake for another 12 minutes, stir again.
Lastly, add the shredded chicken and bake for another 10 minutes. After you remove the dish pour the rest of the shredded cheese on top and garnish with green onions (optional).
Happily Hughes | Atlanta Fashion & Lifestyle Content Creator https://happilyhughes.com/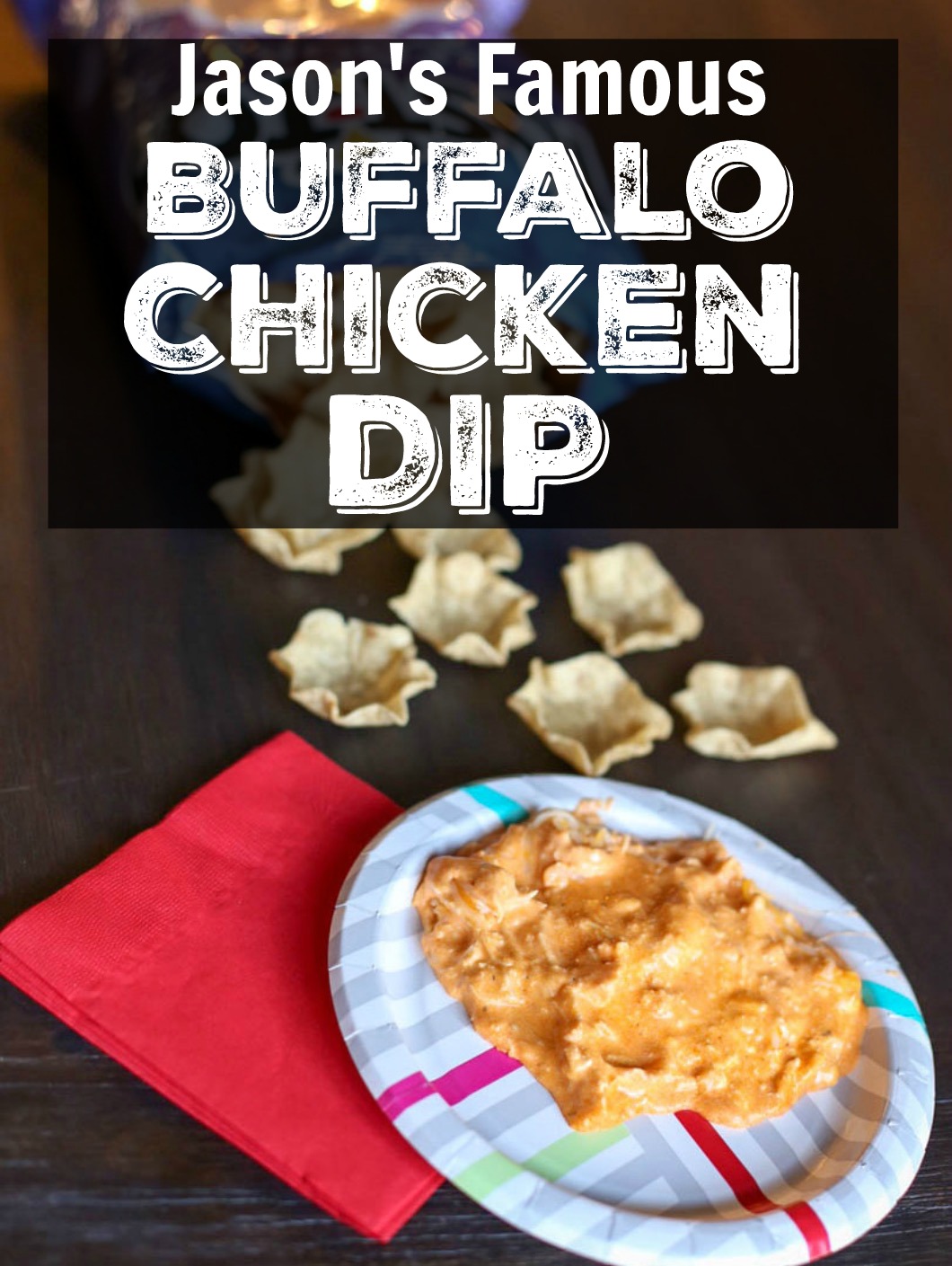 What's your Super Bowl look like for you? #howifootball