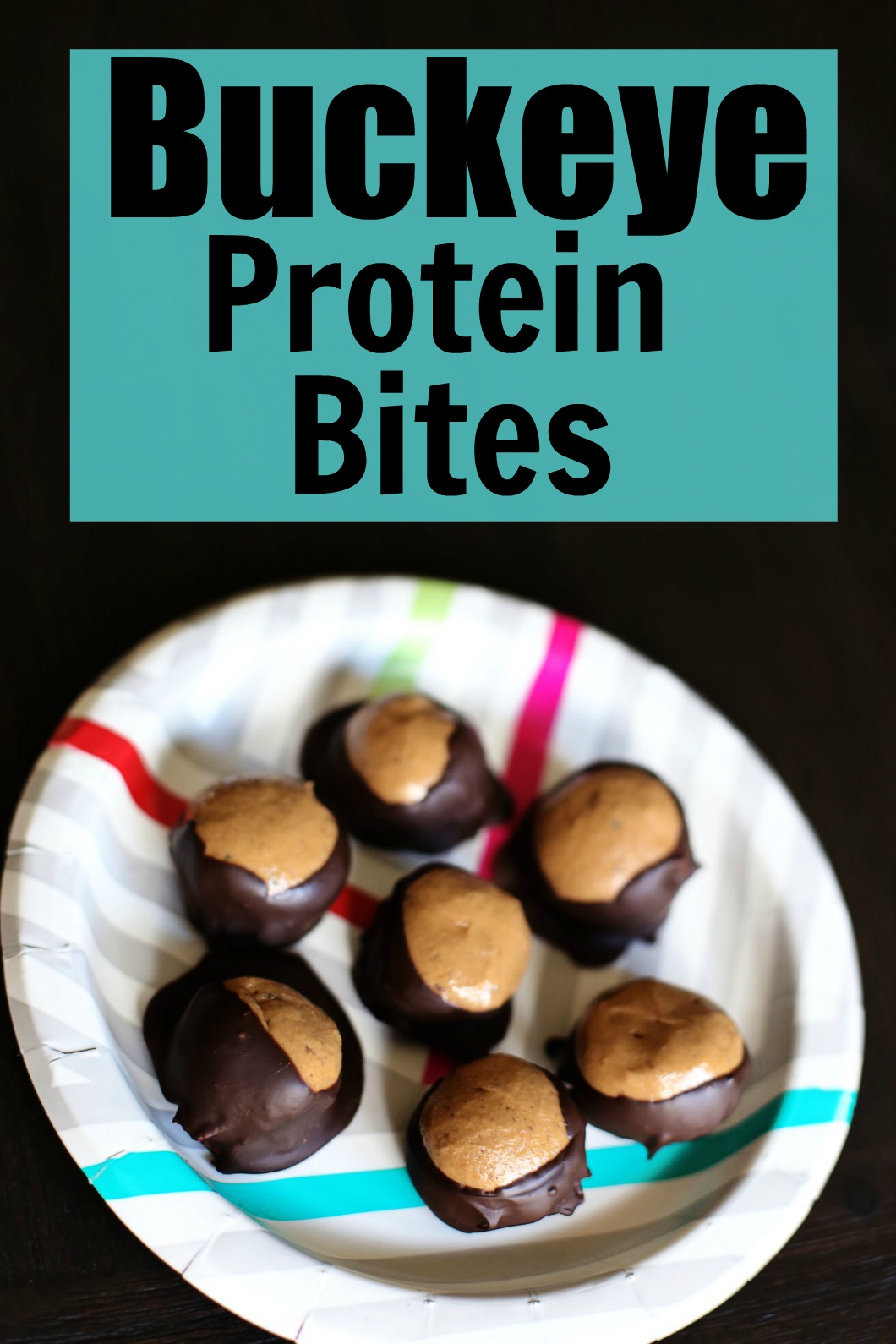 With Valentine's Day right around the corner, I wanted to share a better-for-you treat that has been taking care of my sweet tooth lately. These protein-packed goodies have much less fat, sugar and calories than the originals but taste delicious! As always, they contain AboutTime all-natural protein powder, which is by far my favorite on the market! You can use my promo code HAPPILYHUGHES for 25% off your order! Here are my Buckeye Protein Bites: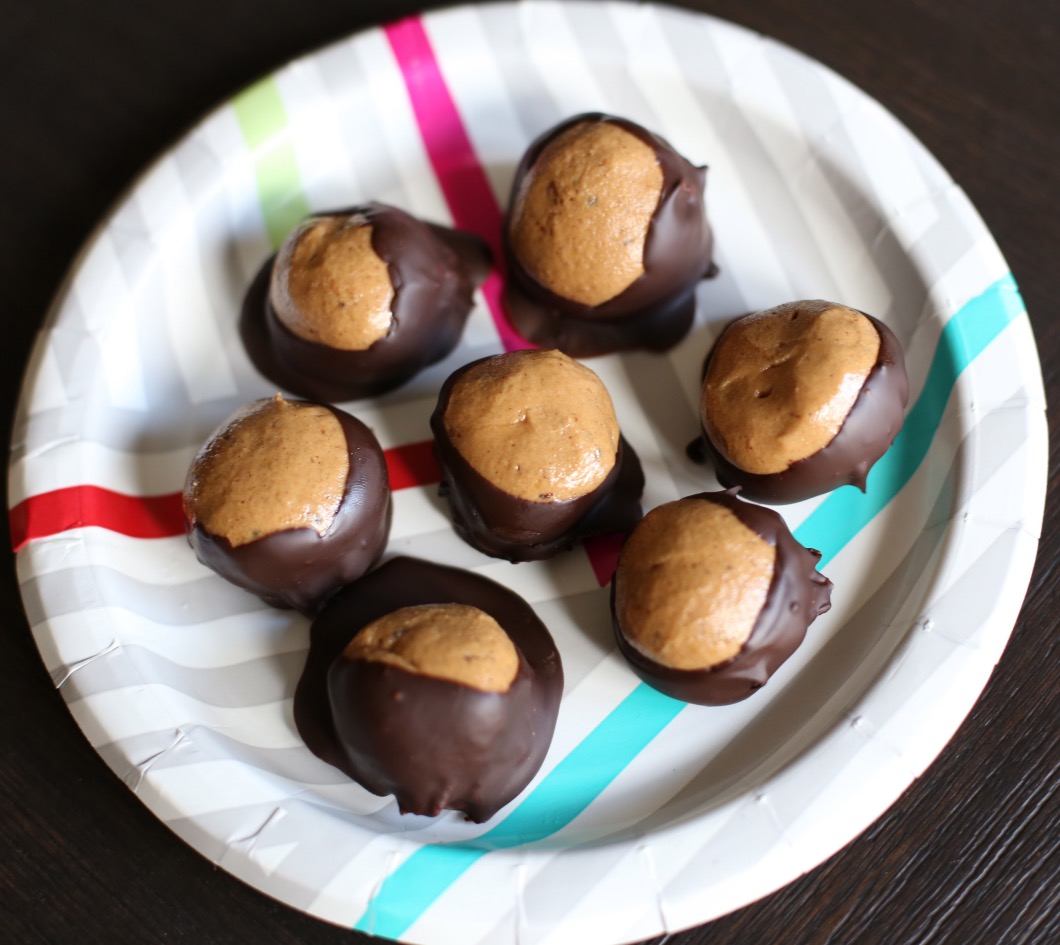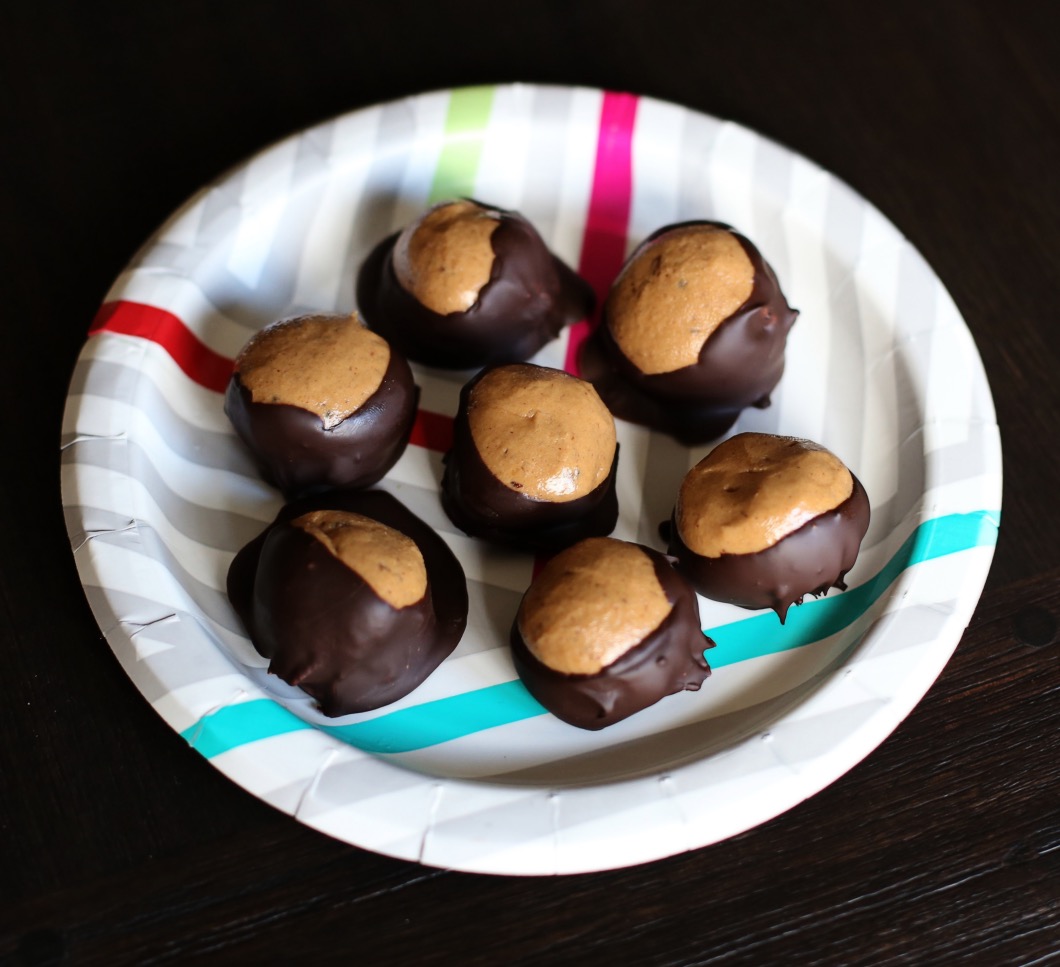 Buckeye Protein Bites
2016-02-08 12:46:41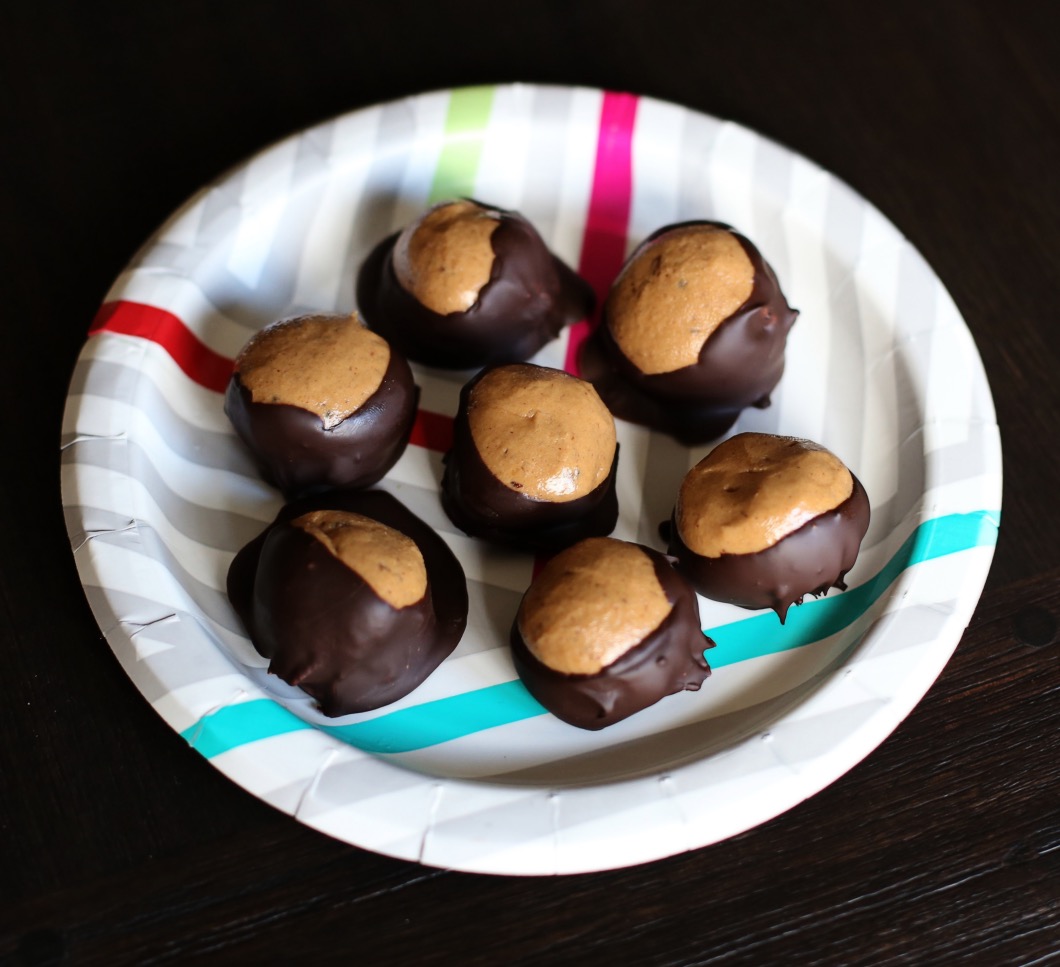 Delicious and chocolate covered protein bites
Ingredients
1 Cup PB2
2 Scoops AboutTime Chocolate Peanut Butter protein powder
2 TBSP Flax Seed
1/3 Cup Almond Milk
2/3 Cup Water
1 TBSP Vanilla
2 Bars 72% Cacao Dark Chocolate
Double Boiler
Wax Paper
Cookie Sheet
Instructions
In a medium bowl mix PB2, AboutTime protein powder, and flax seed.
Slowly add the almond milk, water, and then vanilla to mixture.
Place mixture in the fridge for at least an hour to harden.
Roll mixture into TBSP sized balls.
Place back in fridge for another hour.
Using a double boiler, melt the dark chocolate bars over the stove top.
Once chocolate is melted, take mixture balls out of fridge and using a toothpick, dip each ball into chocolate mixture coating evenly. Place on wax paper on cookie sheet and place back in fridge.
Once all chocolate is hardened you can put all of the buckeyes in a tupperware and store in the fridge.
Jessica Hughes | Happily Hughes - Atlanta Georgia Influencer https://happilyhughes.com/