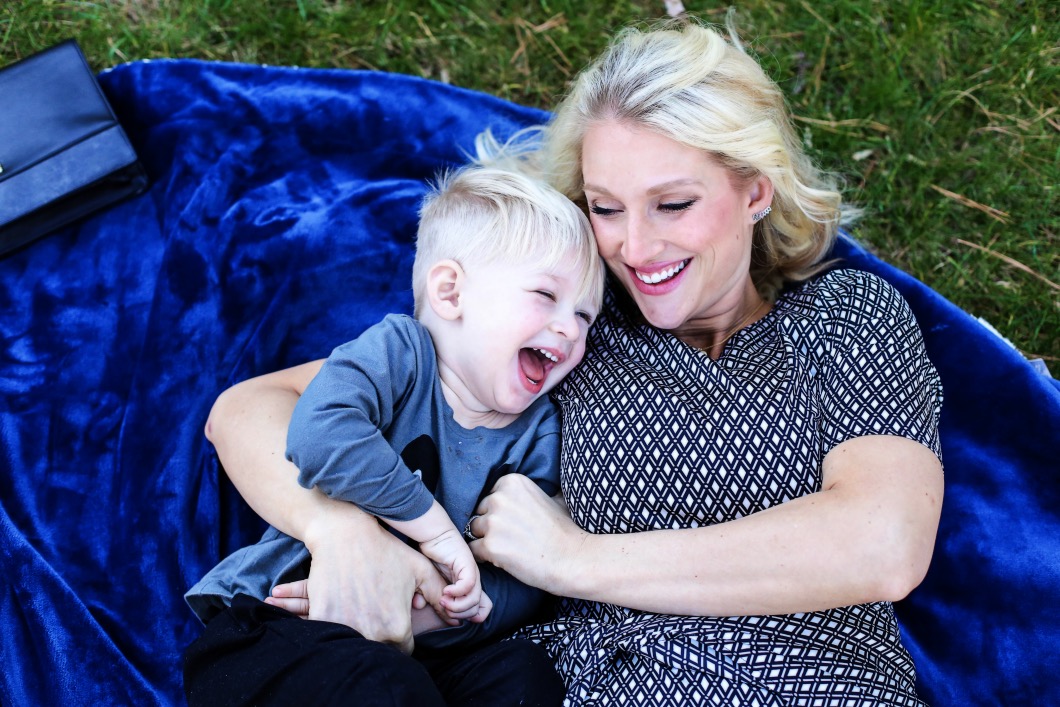 Jason and I have never been big on Valentine's Day. We normally do a fondue dinner at home and watch a Rom Com. Now that we have kids, however, it seems that much more fun! This Valentine's Day we're each taking one of the kids on a special date. For Jason, him and Henley are going to snuggle up on the couch together for some much needed father daughter time. Hudson and I are going to do a fun day date at his favorite restaurant. I've found that spending one on one time with him makes ALL the difference in his little toddler personality, and I really love that time together. I mean look at that smile!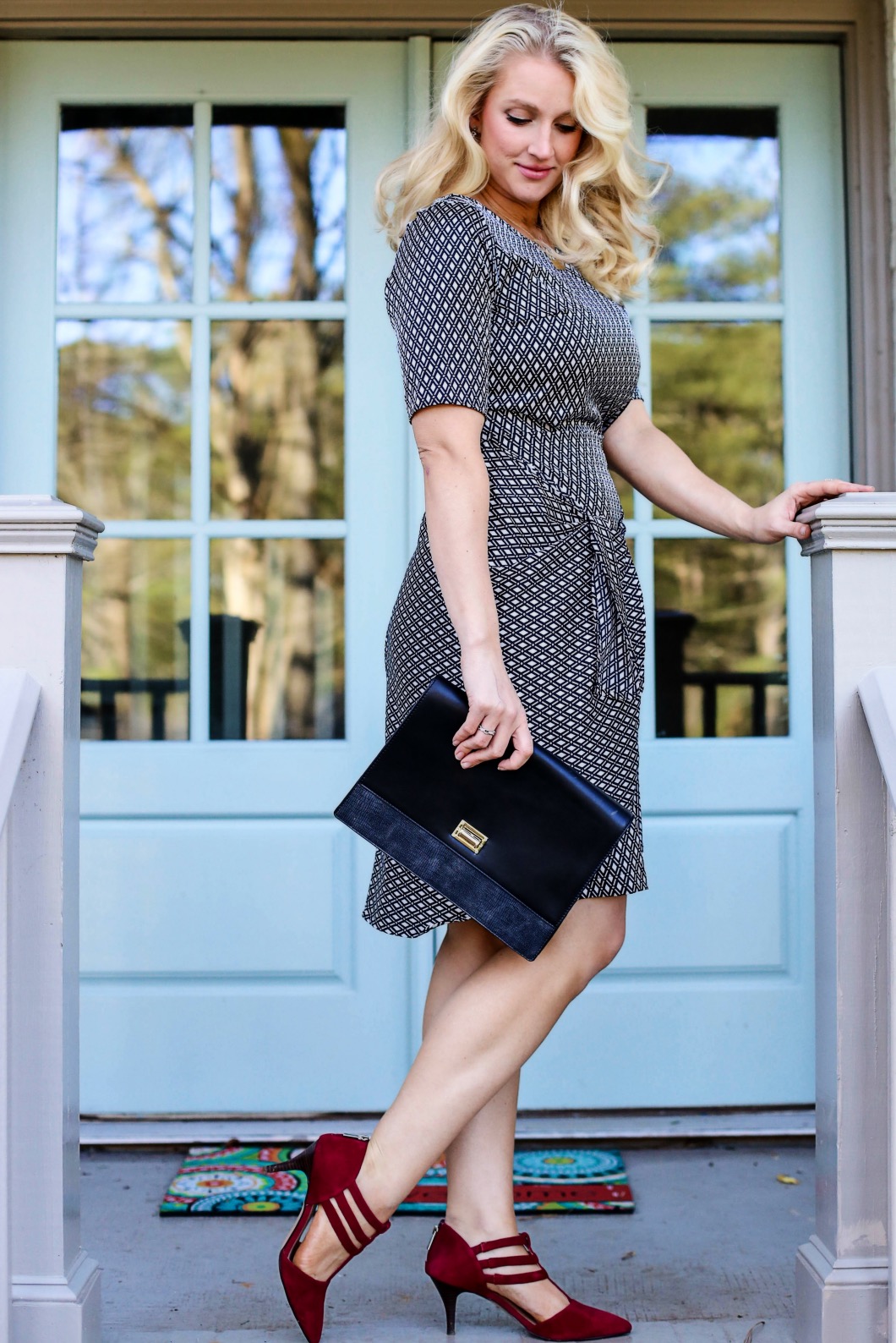 Valentine's night Jason and I will do our normal fondue and movie date. I wanted an outfit I could wear for both my boys, and this Shabby Apple dress and Sole Society accessories fit the bill perfectly!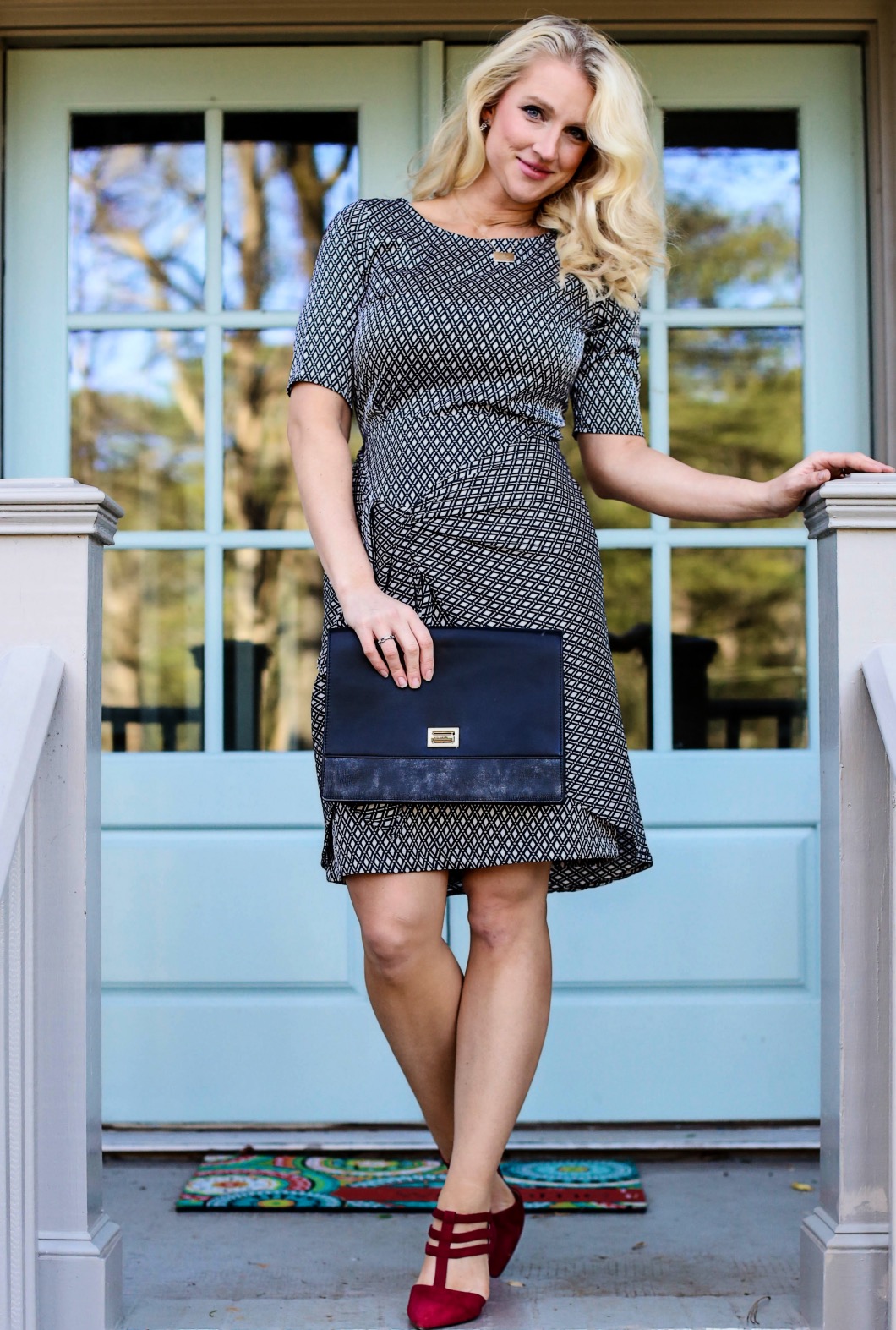 Let's start with this Shabby Apple Domino dress. As a postpartum mama, I could not love it more!! It cinches in at the waist but has a front tie to hide that spare tire I'm carrying around so I still feel attractive and confident! The material is so soft and the print is perfect to pair with a pop of color.
Which brings me to my Sole Society accessories. I had to have these Mallory dark red high heels. The low heel but numerous straps make these the perfect day date shoe. The Margo black clutch is big enough for me to carry diapers and snacks for little man, but small enough that I can still tuck it under my arm. Plus, I love the gold accents and leather flap.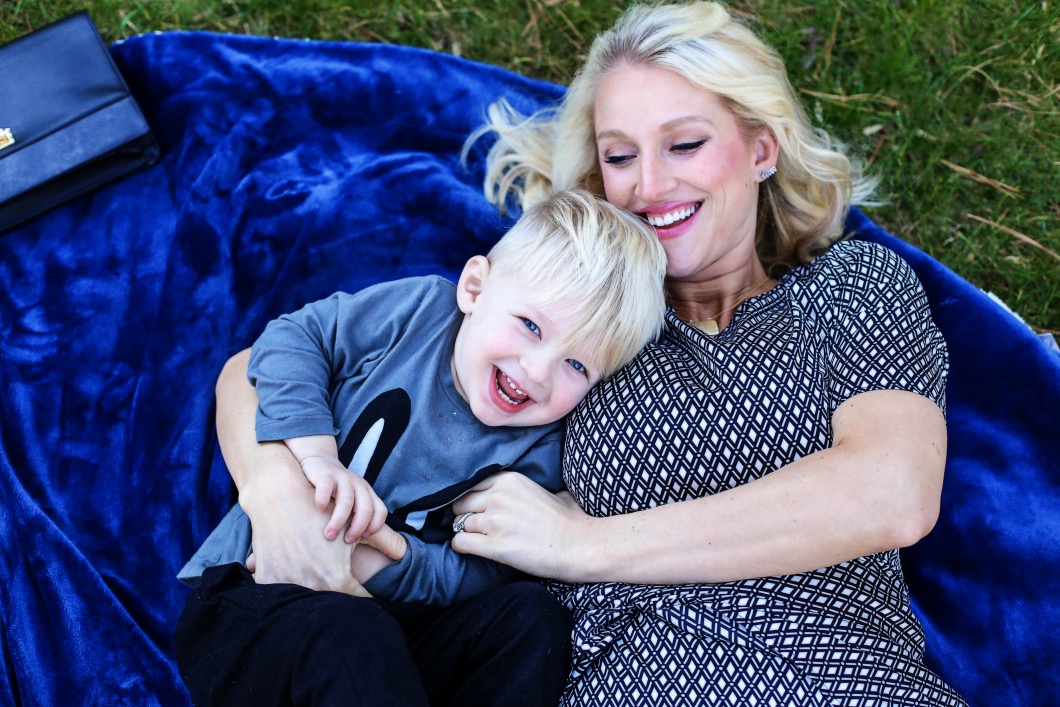 Anyone else obsessed with ear crawlers? I've started quite a collection and I am so smitten over these Sole Society ear crawlers. They're light and easy to put on, and I love the glitz. Hudson kept playing with them saying "So pretty mama!" Obviously that makes them even more fabulous.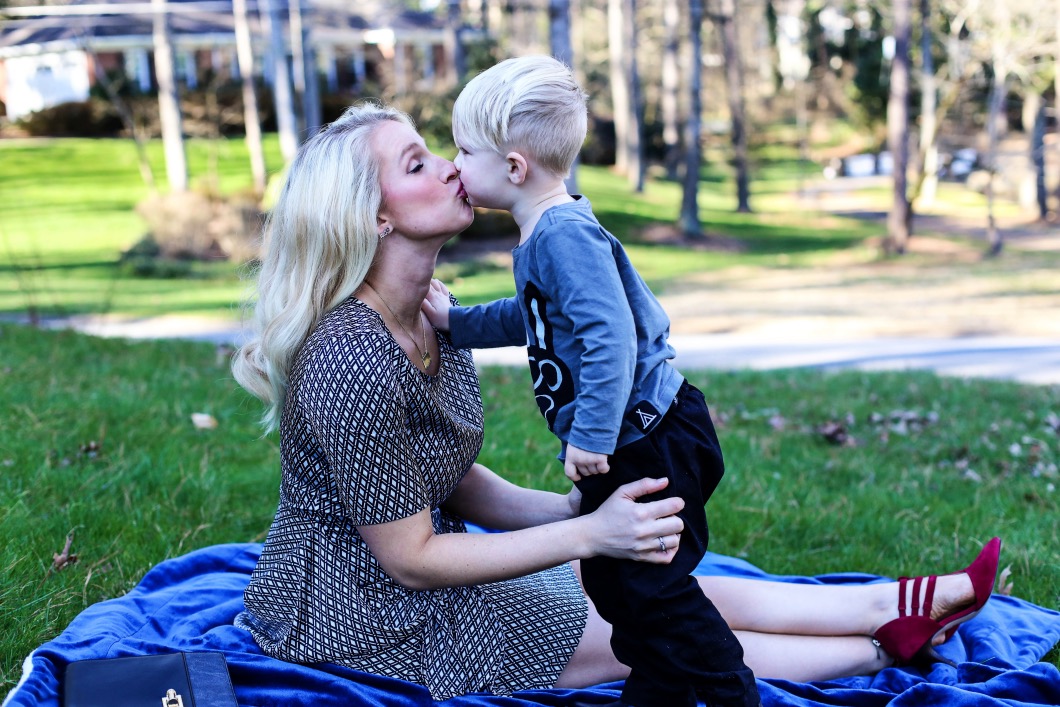 You can find Shabby Apple:
You can find Sole Society: