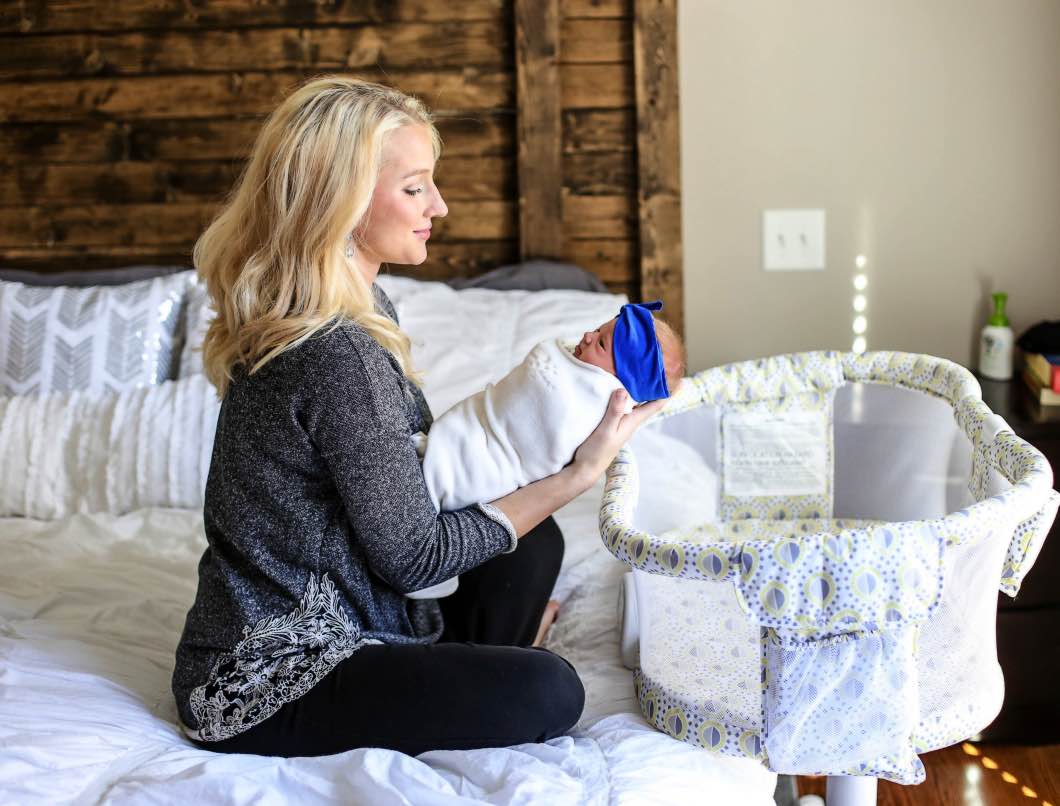 I LOVE THIS BASSINEST! Yes, I'm yelling. The Halo Bassinest Luxe has been a total lifesaver for Henley and I. AND I'm giving one away tonight on Instagram! Check in at 9:00 PM EST.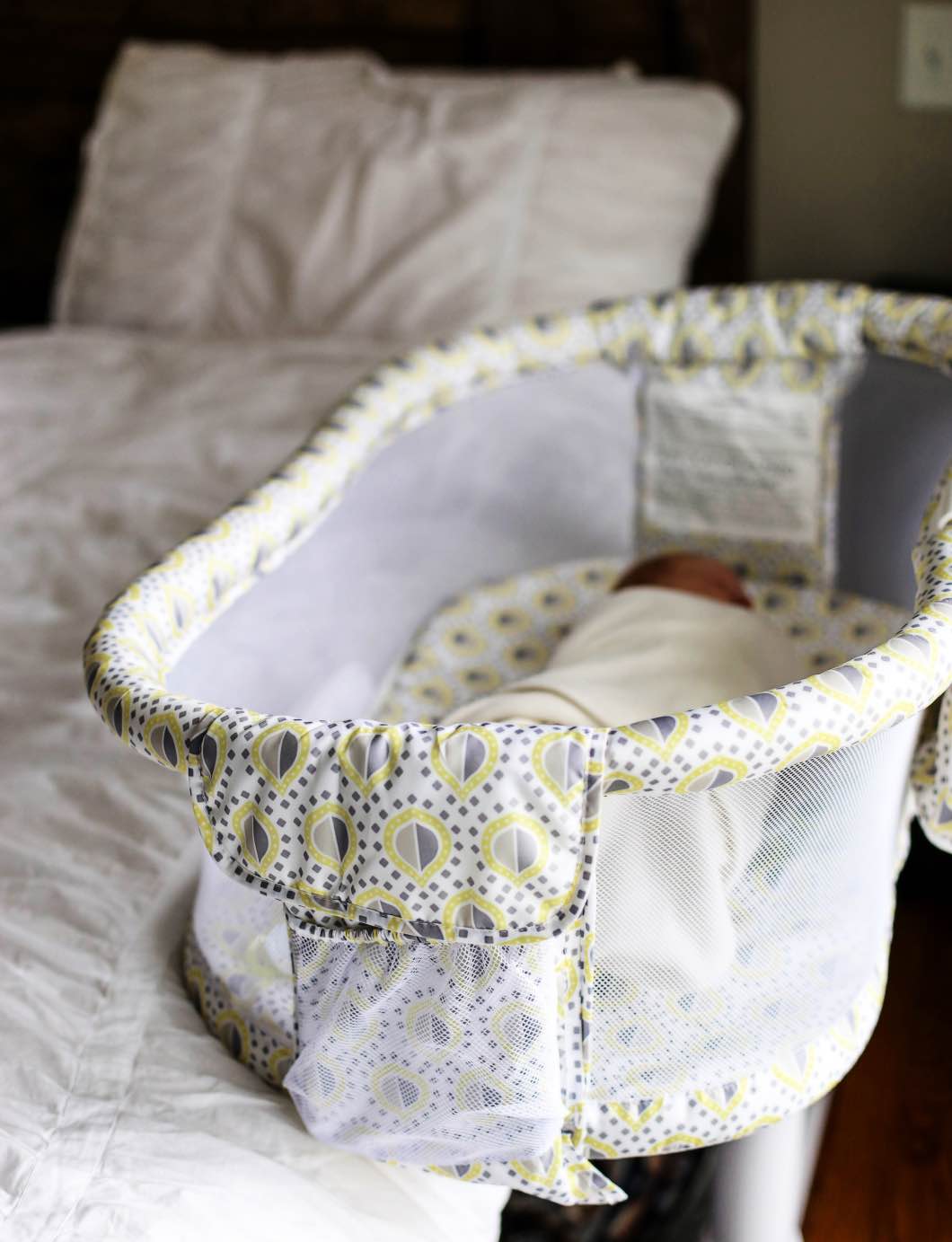 Let's talk about this beautiful baby item. I'm sure you've seen the Halo Bassinest at baby stores, conventions etc… The Luxe has all of the great features of the original, but with some spectacular upgrades. The original features include a 360 degree swivel bassinet that allows you to get in and out of bed easily, as well as pull baby closer if you need to get him/her out. It also has a collapsible side that lowers when you push it down, so you can access baby at any time. The mesh sides insure baby does not have anything blocking their breathing, while also providing maximum airflow so as not get too hot or cold. You can find both the original and Luxe versions at Buy Buy Baby.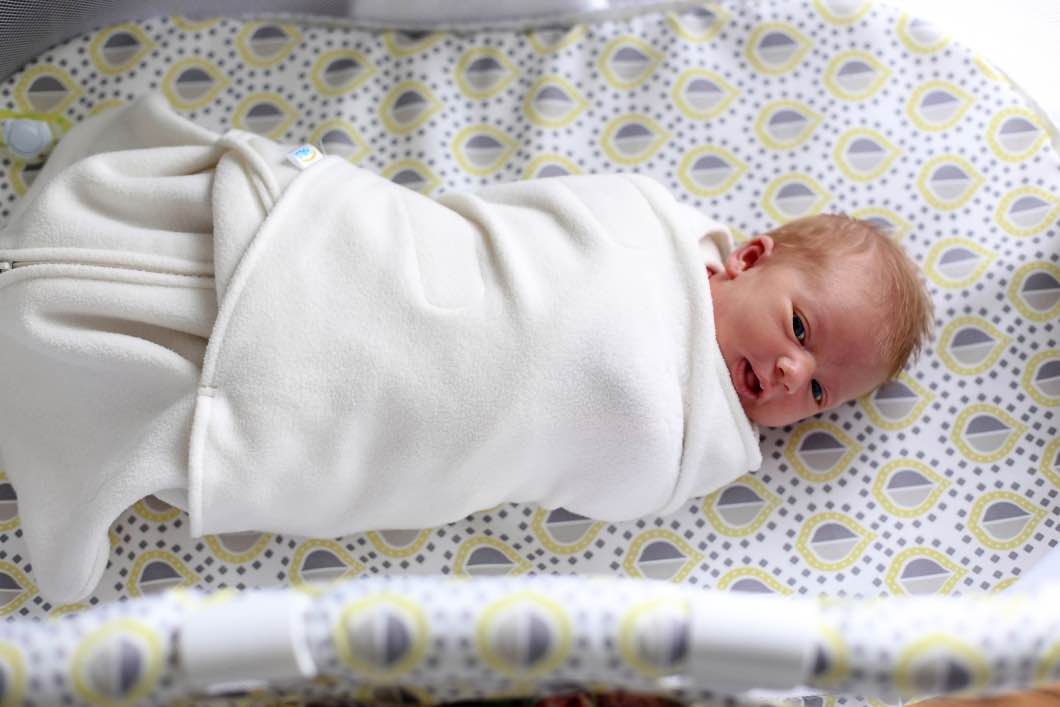 On the front of the bassinest is a control panel that has a night light (new feature!), 3 soothing sound options, 3 lullabies, 2 different vibration options, and even a nursing timer! On the back is a storage caddy (also new!) in which I store extra diapers, diaper rash cream, wipes, and nipple cream. That way, I don't have to get out of bed for anything. I lay her down to sleep, get her out to nurse and change her diaper, then put her back in, all without having to leave the comfort of my bed. It. Is. AWESOME.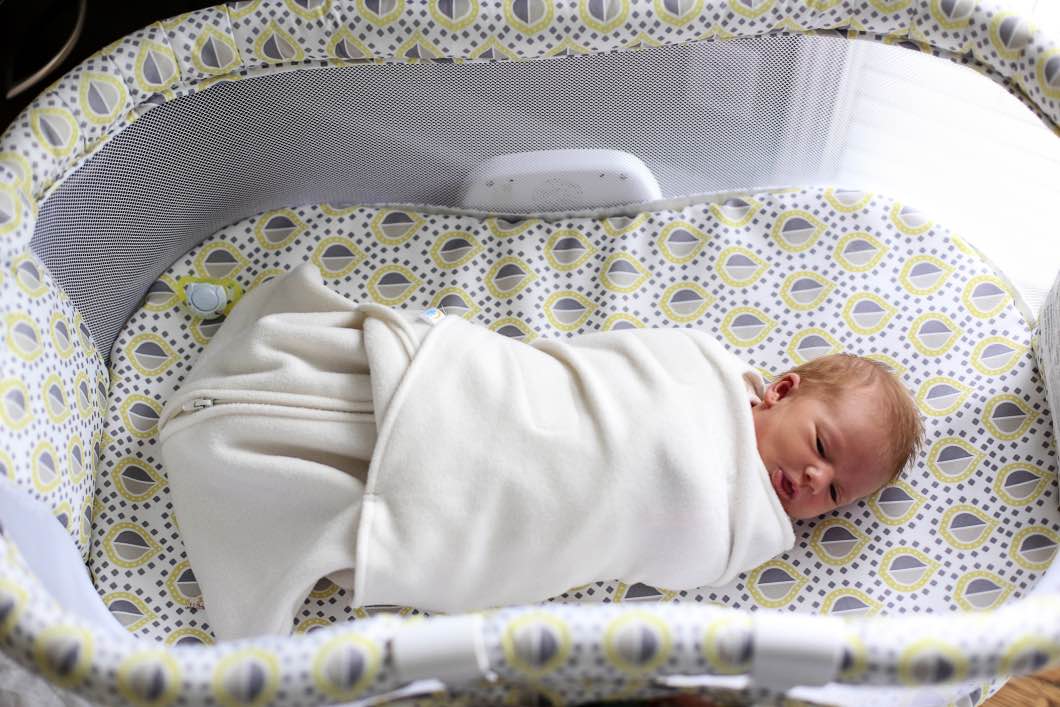 You can also get a waterproof mattress pad- which I highly recommend as newborn blowouts are no fun to clean up. To keep baby girl warm and snuggled up each night, I also wrap her in a Halo Sleepsack Swaddle. I have to say, it is the easiest swaddle I have used, and it keeps her warm and comfy all night long. I would totally love to be swaddled up in one of these.
You can find Halo Bassinest at:
Website/Instagram/Facebook/Twitter