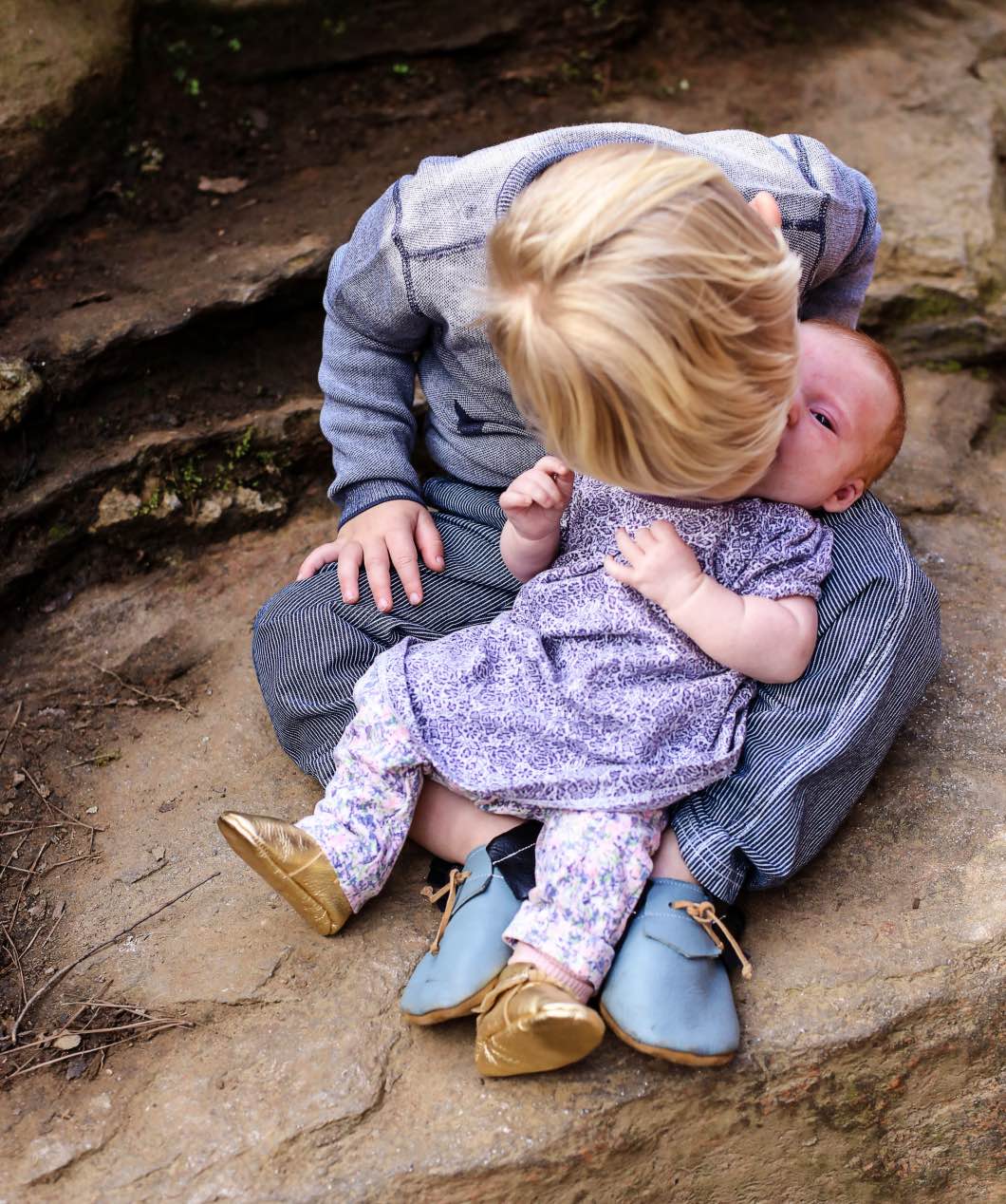 Omg the sweetness!! This is a common theme in our house- Hudson is always wanting to kiss and pet his baby. Which may account for the bad baby acne she's got this week, but oh well. I can't tell him to stop can I? And how cute are these outfits they're dressed in?? If you follow on Instagram, you know I loooove baby and toddler fashion. And especially dressing these two nuggets up! They're both dressed up in Wheat Canada in these pictures.
A little bit about Wheat Canada– it's a family-owned and Canada-based children's clothing company. Kat and Aaron (the owners) wanted to create fun yet functional clothes for their sweet daughter Abby. While on a business trip they came across the Wheat brand and knew it needed to go global. So they began selling the WHEAT brand across Canada. Their online store has grown to encompass all of North America!
I love the classic design of these clothes, but really appreciate that they're made for play. Hudson wore his outfit all day. We went on a hike and he got filthy but it was simple to wash out and the clothes still retained they're softness. Henley, being a baby, spit up all over hers and again I had no issues removing the stains.
Hudson is wearing the Striped Overalls and the Knit Silhouette Anchor. Sweet Hen is wearing the Ela Dress and the Eria Trousers.
And since we're working on potty training with Hudson, we got this adorable printed underwear set! I mean does it get cuter than boys in little boxers? No way!
All of these outfits are part of their new Spring Line- you need to check them out ASAP.
You can find Wheat Canada: