This post is sponsored by The Motherhood and Kimberly-Clark.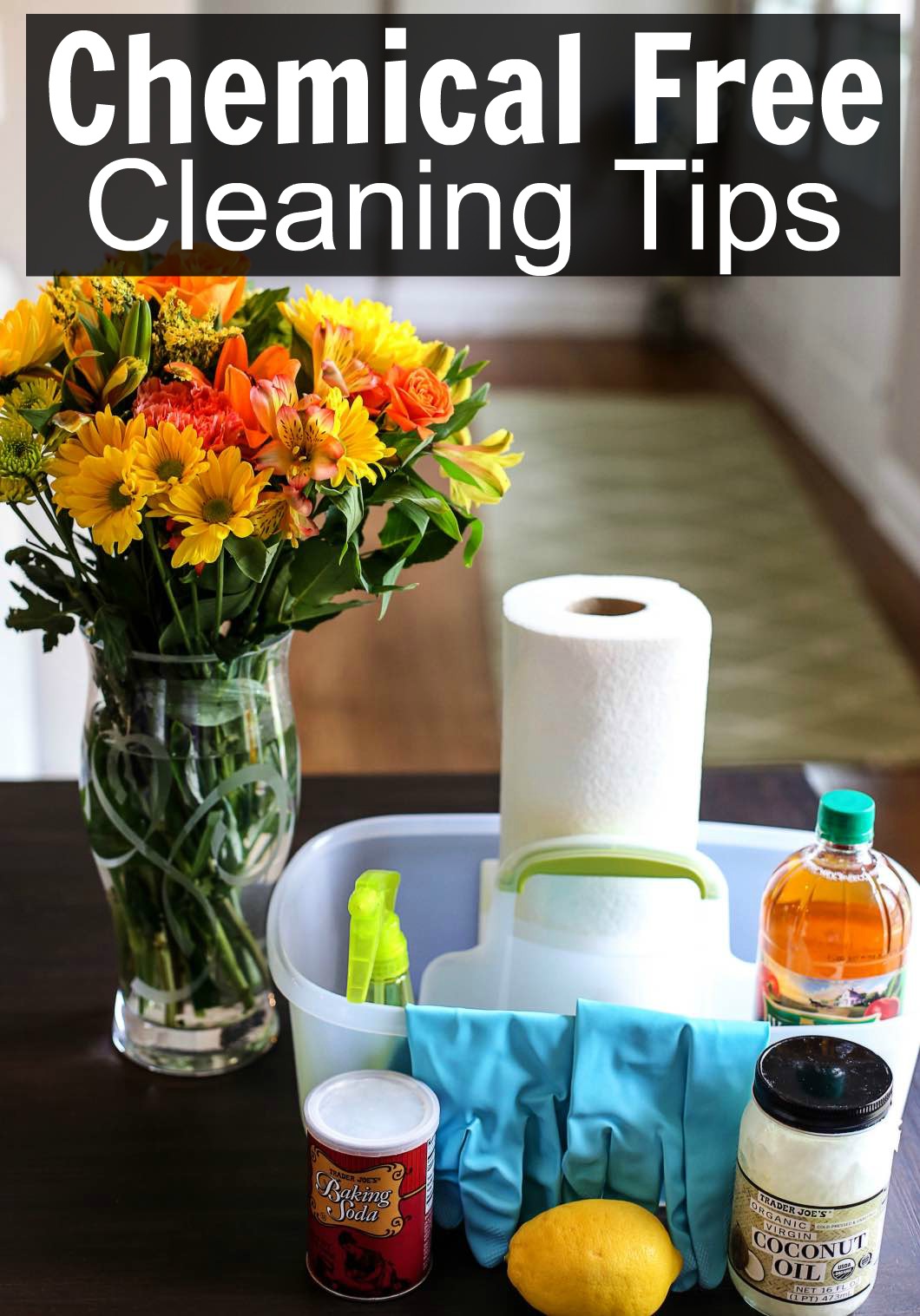 It's Spring cleaning time! With a new baby in the house, a clean home is especially important to me. Also because of our sweet new bundle of joy, I'm trying to cut down on the amount of chemicals I use in our day to day lives. What has the most chemicals? Cleaning products! So I researched and tested several ways to clean the house chemical-free. I thought I'd share for any other like-minded moms! Here are my chemical free cleaning tips: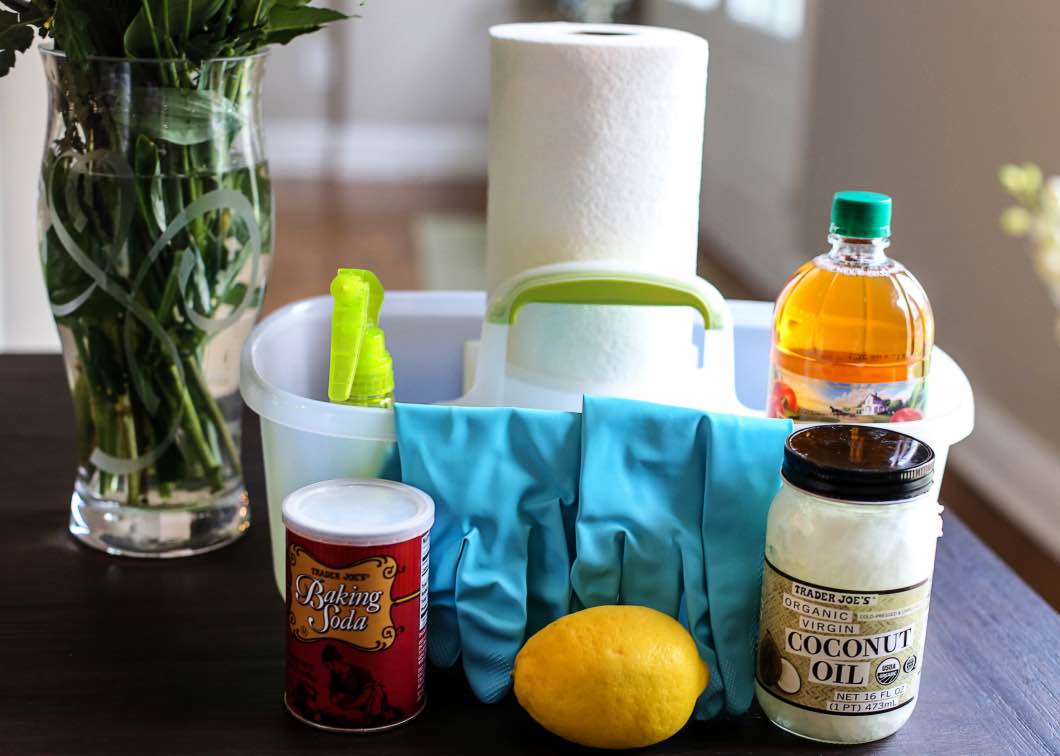 Apple Cider Vinegar:
I have a 946 mL bottle of apple cider vinegar that I dilute with 20 drops of lavender essential oil (gets rid of that pungent vinegar smell). I use it in the following ways to clean the house:
Shower/Bathtub Cleaning: I mix one cup hot water and one cup apple cider vinegar in a bowl. Then I dip a sponge in the mixture and scrub scrub scrub! It's a surprisingly strong and easy cleaner to use!
Cleaning the washing machine: One cup ACV poured into the detergent slot and press the clean machine cycle. Say goodbye to mildew and mold!
Freshening stale clothes: I add 1/2 cup vinegar to a load of laundry if it's especially pungent or stale. Whether it's all of our gym clothes or my winter jackets that have been sitting in a box for several months. This get's rid of that musty smell.
Degreasing surfaces: ACV to the rescue! Do the same 1:1 mixture as used in the shower/bathtub cleaning and you can degrease just about anything. I do this once a month to my countertops, grill, and stovetop.
Removing stains: Whether it's from clothing or carpet, just a couple drops of ACV will remove that spot.
Extra-clean dishes: Is your dishwasher leaving your glasses and plates spotty? Add1/4 cup apple cider vinegar to your wash cycle and they'll be good as new.
Glass cleaner: 2 cups water and 1/4 cup apple cider vinegar.
Baking Soda:
Keep your fridge fresh: This is an old trick- leave a box of opened baking soda in the fridge to eliminate odors.
Burnt food stuck to pots/pans: Sprinkle with baking soda and add warm water. Let soak overnight and it'll come off with a morning scrub.
Unclogging drains: Pour 1 cup baking soda then 1 cup hot apple cider vinegar and BOOM it's unclogged.
Freshen carpets: Sprinkle baking soda on carpets, let sit for at least 15 minutes, then vacuum up.
Marks on walls: Sprinkle a little baking soda on a sponge with warm water and scrub. Fast and easy way to remove Juniors greasy fingerprints and cartoon drawings!
Coconut Oil:
Polish wood furniture: 1/4 cup melted coconut oil, 2 tbsp apple cider vinegar, and 5 drops lemon essential oil. Use a rag or strong paper towel and rub into the wood for a gorgeous shine.
Remove labels: Melt coconut oil and rub generously on labels. Wait at least an hour then scrub off.
Oil hinges– Remove pin, lubricate with melted coconut oil, and place back in hinge.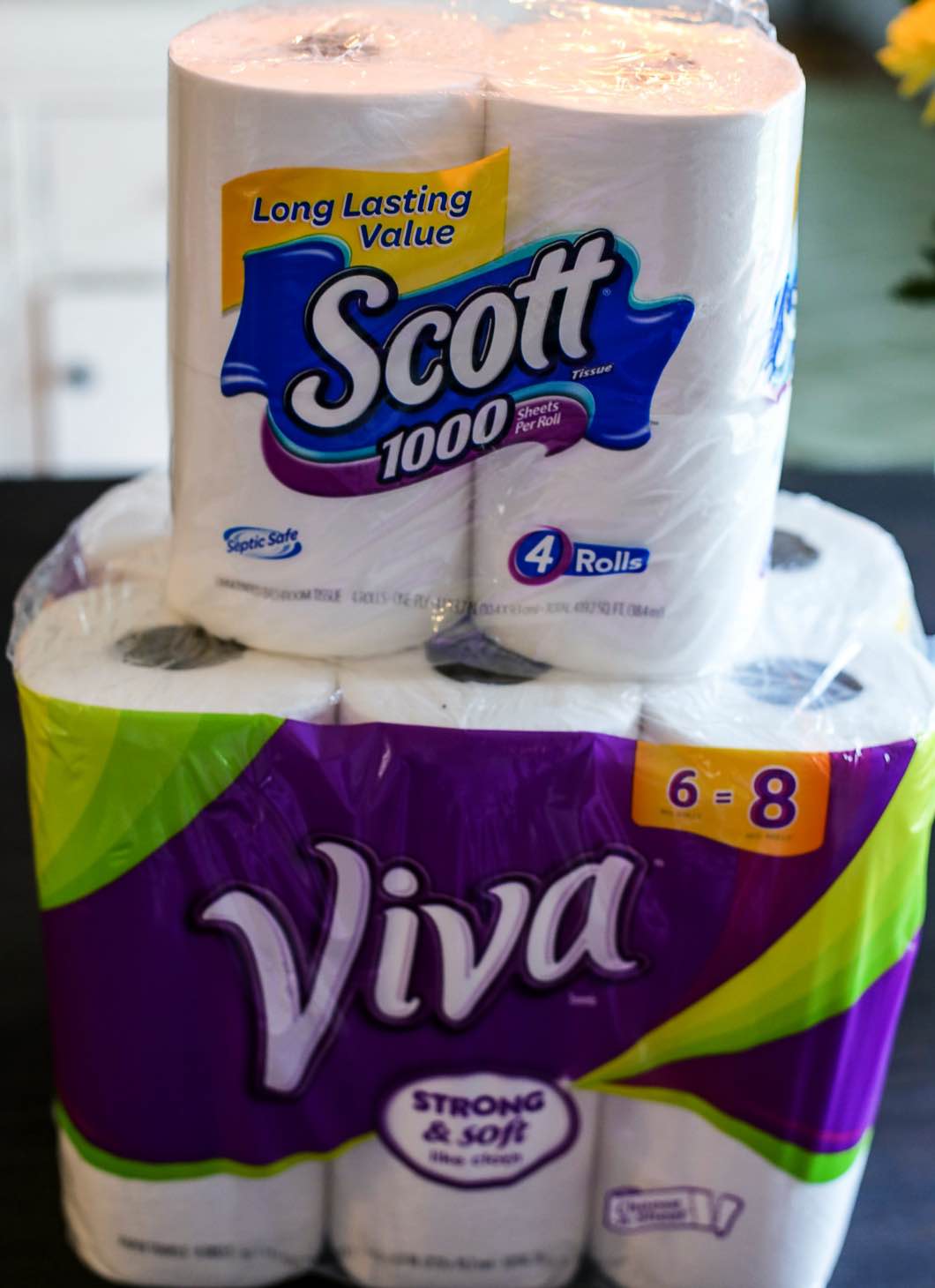 Not only are these cleaners easy to make, they're also easy to purchase. You can get everything you need for Spring cleaning from Walmart! First, of course, stock up on toilet paper and paper towels, as well as the cleaning products needed above. For toilet paper I bought both Scott® and Cottonelle®. Because a clean house is awesome, but so is a clean bum! I love that Cottonelle® has CleanRipple technology, especially now that Hudson is mostly potty trained. And who can say no to Scott® 1000 tissue rolls? That's a serious deal.
Viva® towels are my favorite to clean with! I use them for everything- cleaning dishes, wiping down countertops and even dusting. They're super soft so I don't have to worry about scratching any surfaces, but they're strong enough to withstand some serious scrubbing. It's like cleaning with a cloth that I can just throw away.
I hope you found this cleaning post useful. Yay for clean houses!