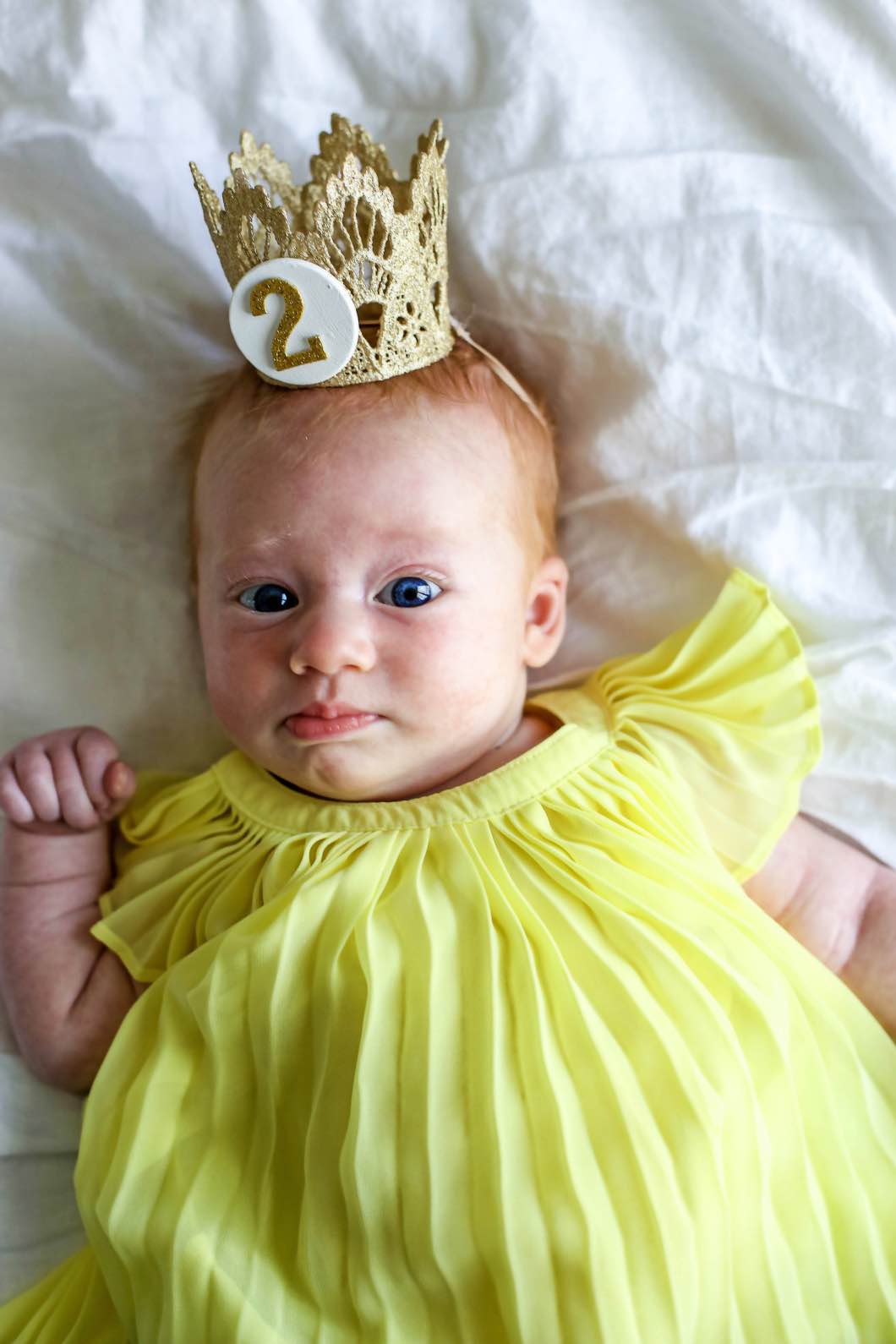 My little princess is 2 months today. Already! She's the itty bittiest little snuggle bug. Seriously, she wants to be held all day. And I find it very hard to get anything done. But oh do I love those sweet baby snuggles. The way she grabs onto my hair to fall asleep. And how she wriggles until her feet are pressed against me to get warm. Or how she coos and snores.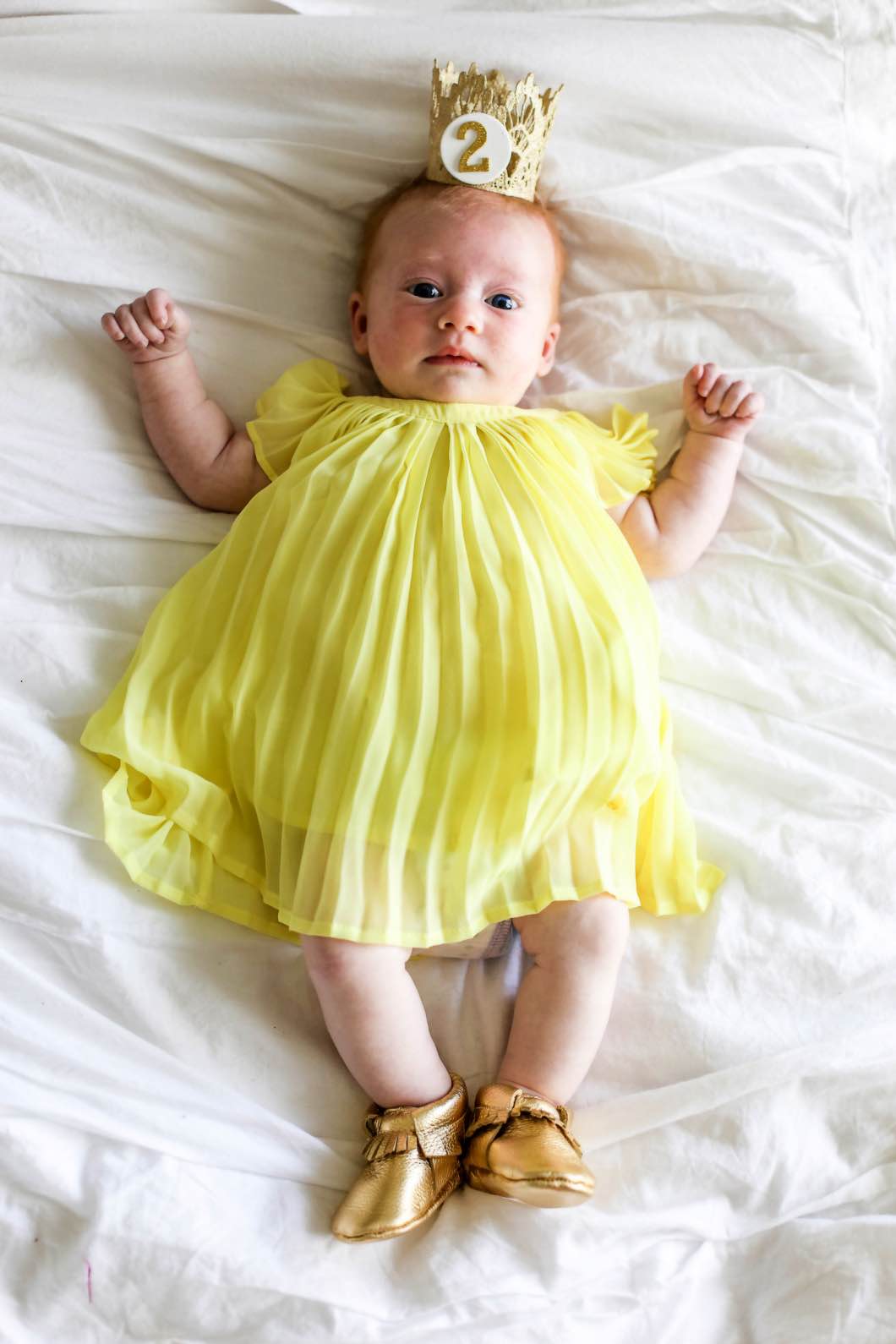 We're still having a bit of colic, but it's not as bad as it was. Other than her fussy time from around 7-10 each night, she's such a happy and sweet baby. She loves looking at people's faces and hearing them talk. She'll coo and smile at just about anybody!
Eating: All day! She's on a good 3 hour schedule until 7 when I cluster feed her until she falls asleep.
Sleeping: She takes one or two good naps a day and sleeps a 6-8 hours stretch at night, followed by another 4 hours after eating.
Fun: Her coos and squinty eyed smiles are our happiness!! And I swear she laughs in her sleep. Such a little ball of sunshine.
P.S. There's a giveaway on Instagram! Hurry over 🙂