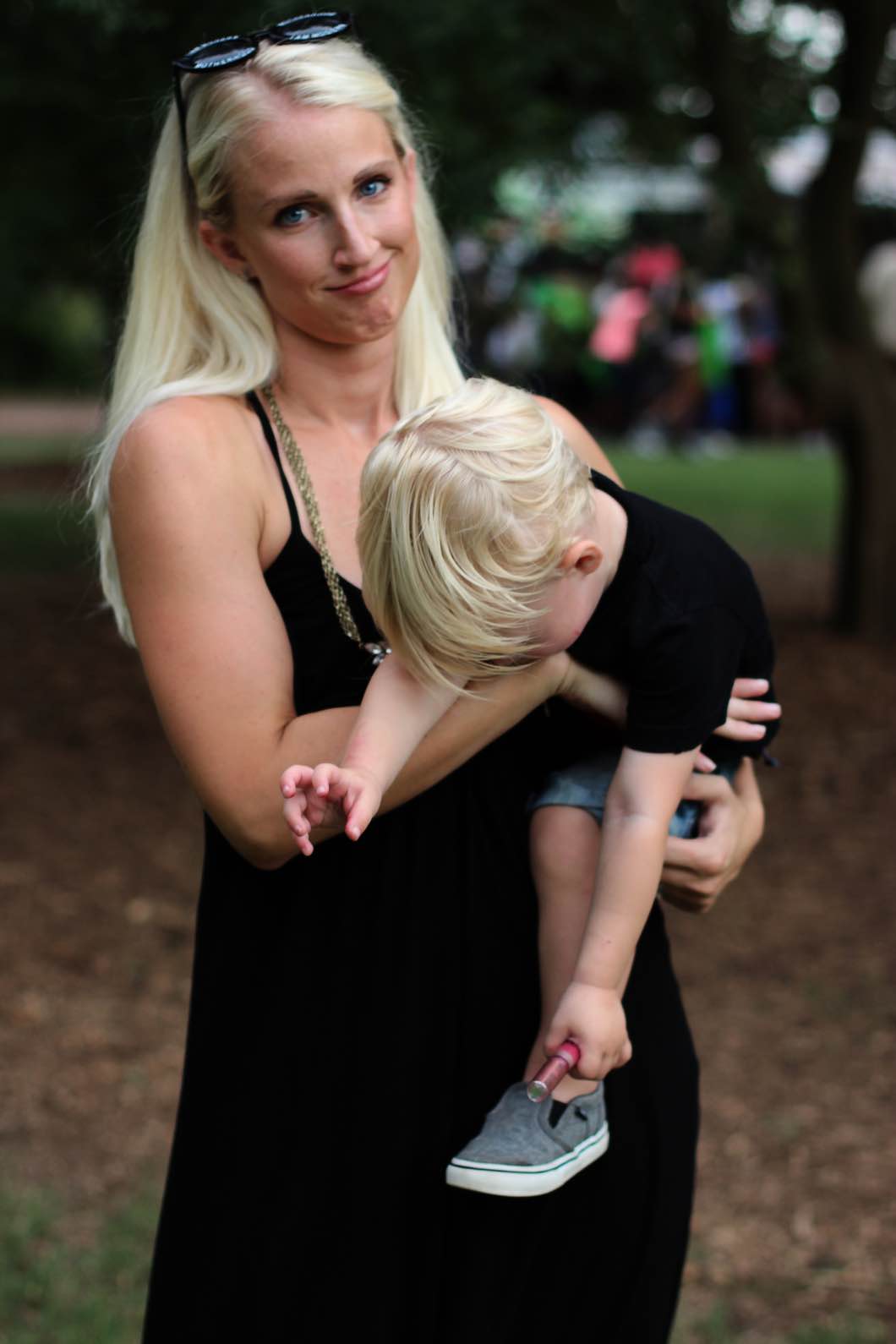 These aren't so much terrifying as hilarious stories from motherhood. Whether it's sleep deprivation, distraction, or just overall "mommy brain" there are many scenarios in which you can't help but laugh. Or at least find it funny somewhere down the road. Ever since having Henley, Ive had several pretty funny situations. If you follow on Instagram, you've read the poop story. If not, you should probably go read it because it's too good/slightly disturbing. I'll be doing this post once a month, sharing mine and other's terrifying tales. If you have a funny story, share it in the comments below or email me.
I was at the grocery store with Henley when I ran into one of my neighbors. Sidenote: I wear a postpartum girdle to help my abs heal back together. Anyways, I'm talking to my neighbor, just shooting the breeze, and he keeps looking at me funny and eventually walks away. I shrugged it off and continued shopping. The gentleman at the checkout counter also gave me a funny look, but I brushed that off as well. Once I got back to my car I realized why. My shirt had been tucked into my girdle THE ENTIRE TIME. Yes, my flesh colored girdle had been on full view the entire grocery trip.
Andddd another poop story. Because potty training is oh so fun. I was explaining to Hudson that he needed to go poop on the potty. I could tell he really had to go but he was being shy about it for some reason. So I told him "You can go poop on the potty right now buddy, it's ok." Apparently, all he heard was right now because he just squatted right there and pooped. And the dog STARTED EATING IT. Needless to say I didn't eat again that day.
When Hudson was about 6 months old, I went to get my hair cut. The hairdresser was chatting away while playing with my hair. when she suddenly stopped and burst out laughing. I asked what was so funny and she asked if I had any kids. I said yes. She said "I can tell, I just found several cereal puffs in your hair." And she proceeded to pull 3-4 puffs out of my hair. The embarrassment.
I also had to share this one from Jet Set Mama because it literally made me ugly cry I was laughing so hard.
What horrifying story do you have to share?