Henley's One Month and a Mamaroo Giveaway!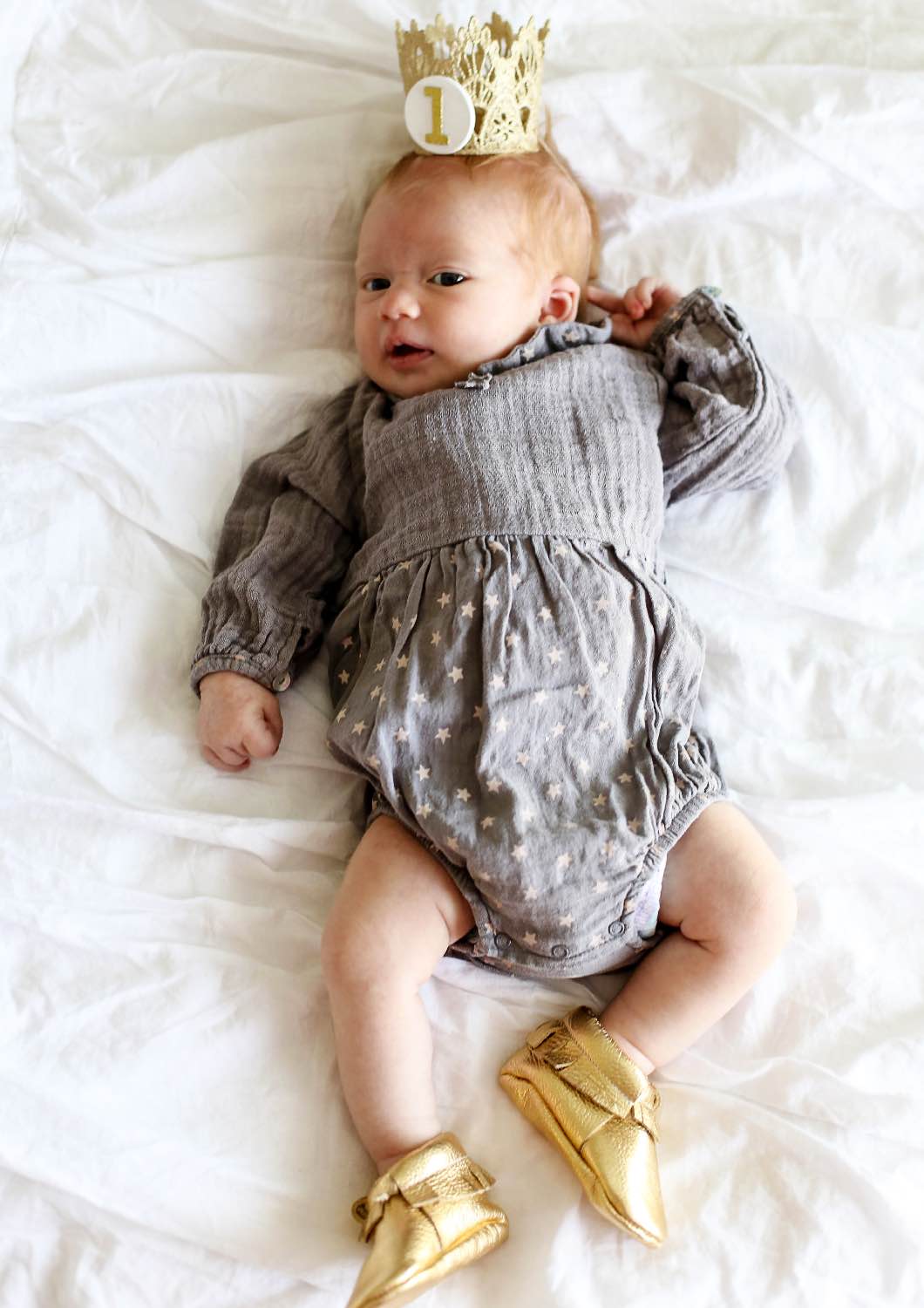 My little love is one month old!! If time flys with the first child, it's at warp speed with the second! I swear I just gave birth to her yesterday. She is such an alert and snuggly baby. She certainly sleeps less than her brother did, and wants to be laying on my chest or in my arms at all hours of the day. She also has a bit of colic. I say a bit because from what I've heard it can truly be awful. With her it's at least one fussy period a day, some days the fussy period lasts 15 minutes, other days its 3 hours plus. Its so heartbreaking seeing her uncomfortable like that! All I want to do is take the pain away and help her get comfortable. *If you're looking for the 4moms Mamaroo Giveaway, scroll down!*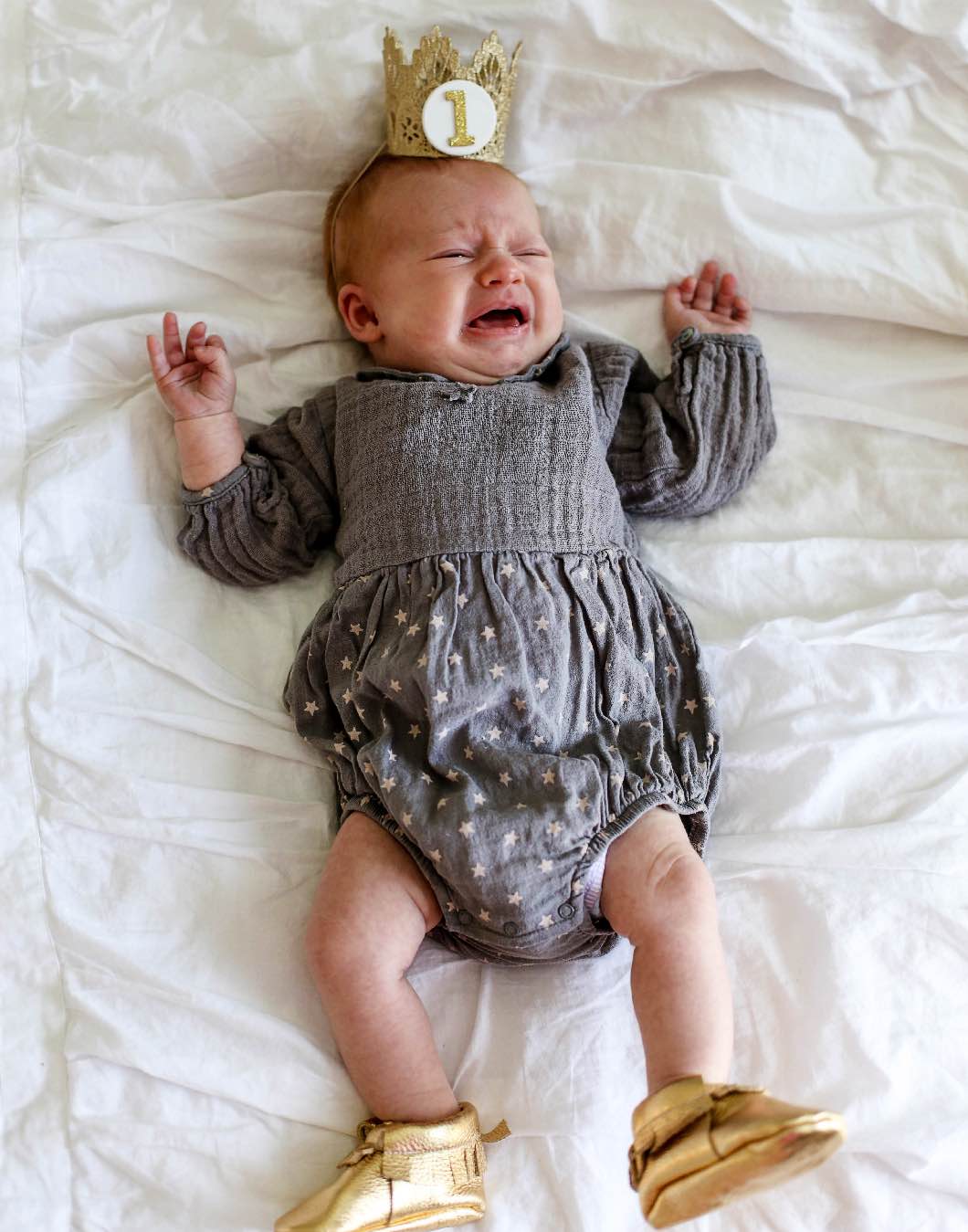 I have taken out any foods in my diet that have been shown to cause colic and it's helped a tiny bit, but not substantially. I've also gotten her those Gerber Soothe drops and they seem to be helping a little as well. But poor babe also picked up a snotty nose and cough from her brother, so she's just not having the best week.
Besides that, she has been giving some sweet gummy smiles and coos and grunts like crazy! I love how vocal she is!
Eating: like a champion! She feeds every 2-3 hours during the day, then normally does a 5-7 hour stretch at night (thank goodness!).
Sleeping: As noted above, pretty good at night but day time is her party time. She's so different from her brother!
Fun: Her gummy smiles, her sweet coos, and even her manly grunts right before she blows out her diaper. Who knew pooping could be so cute?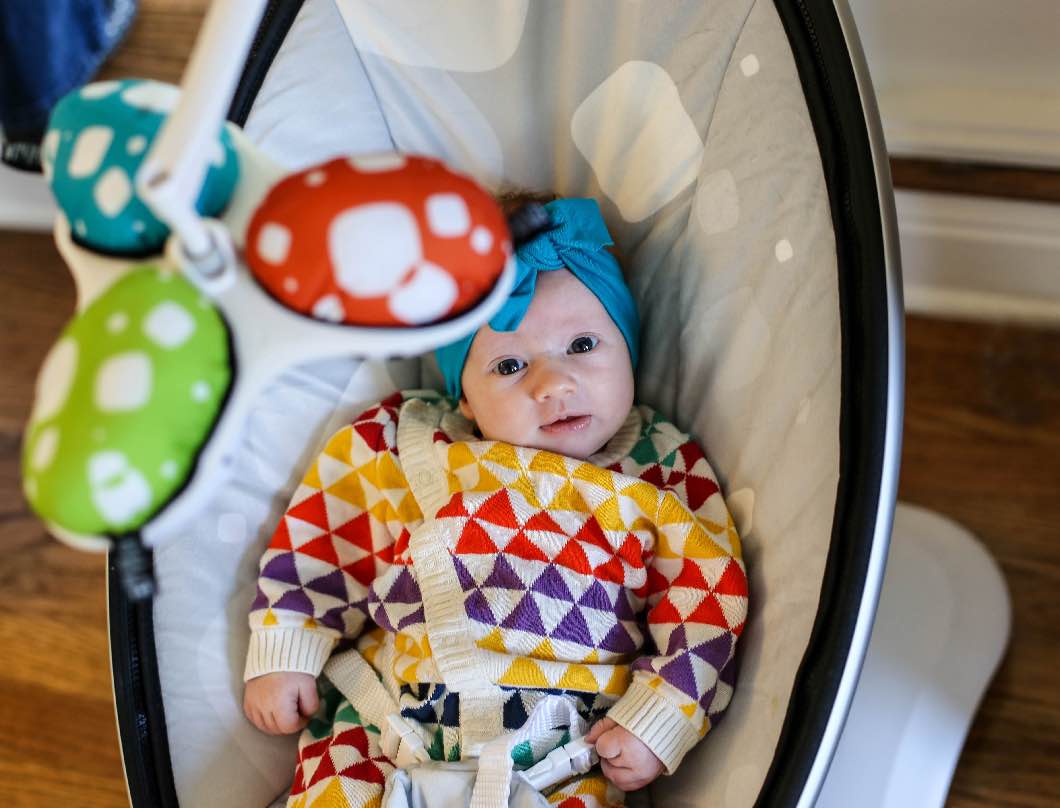 What has saved my sanity this first month has been our 4moms Mamaroo. Besides being in my arms or on my chest, this is the only other place she is happy. The soothing noises and different rocking options help to soothe her poor tummy too! As I write this she's taking a little cat nap in it and looks so peaceful. So to bring a little cheer, and to hopefully help save another mom's sanity, 4moms and I have teamed up to give away a Mamaroo!!
*Must be 18+ or older to enter and a US resident. By entering this giveaway you are giving 4moms the right to receive your email for promotions**