Mom and Daughter Matching Shirts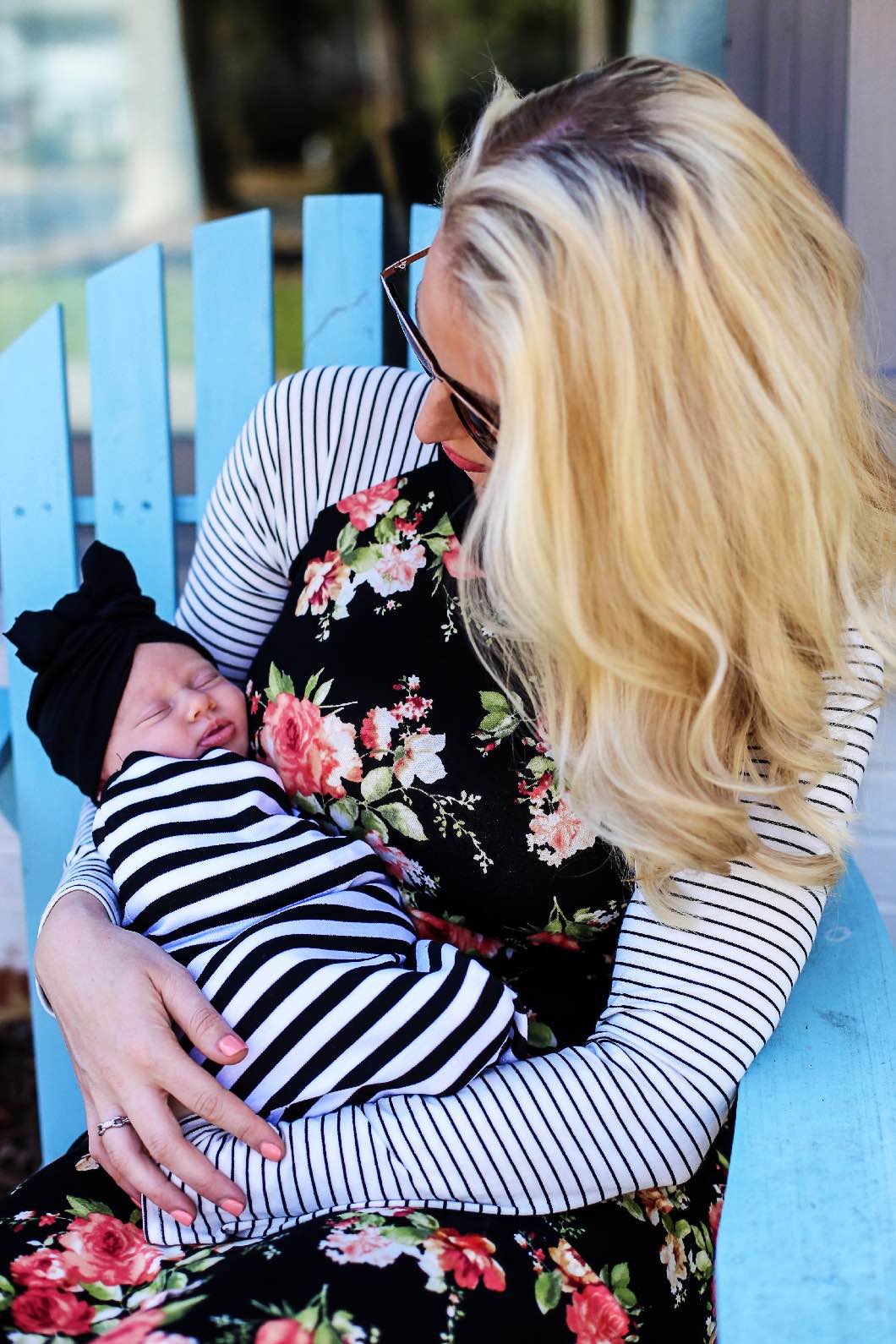 This poor girl ya'll. I'm gonna be dressing her up in mom and daughter matching shirts from now until she refuses to let me. Whether it's Hudson or me, I love picking out outfits for her to match us with. If you follow on Instagram, you'll see the sibling outfits we've done so far. But of course I didn't want to miss out on the fun. Here are some fun Mom and Daughter matching shirts we've done so far: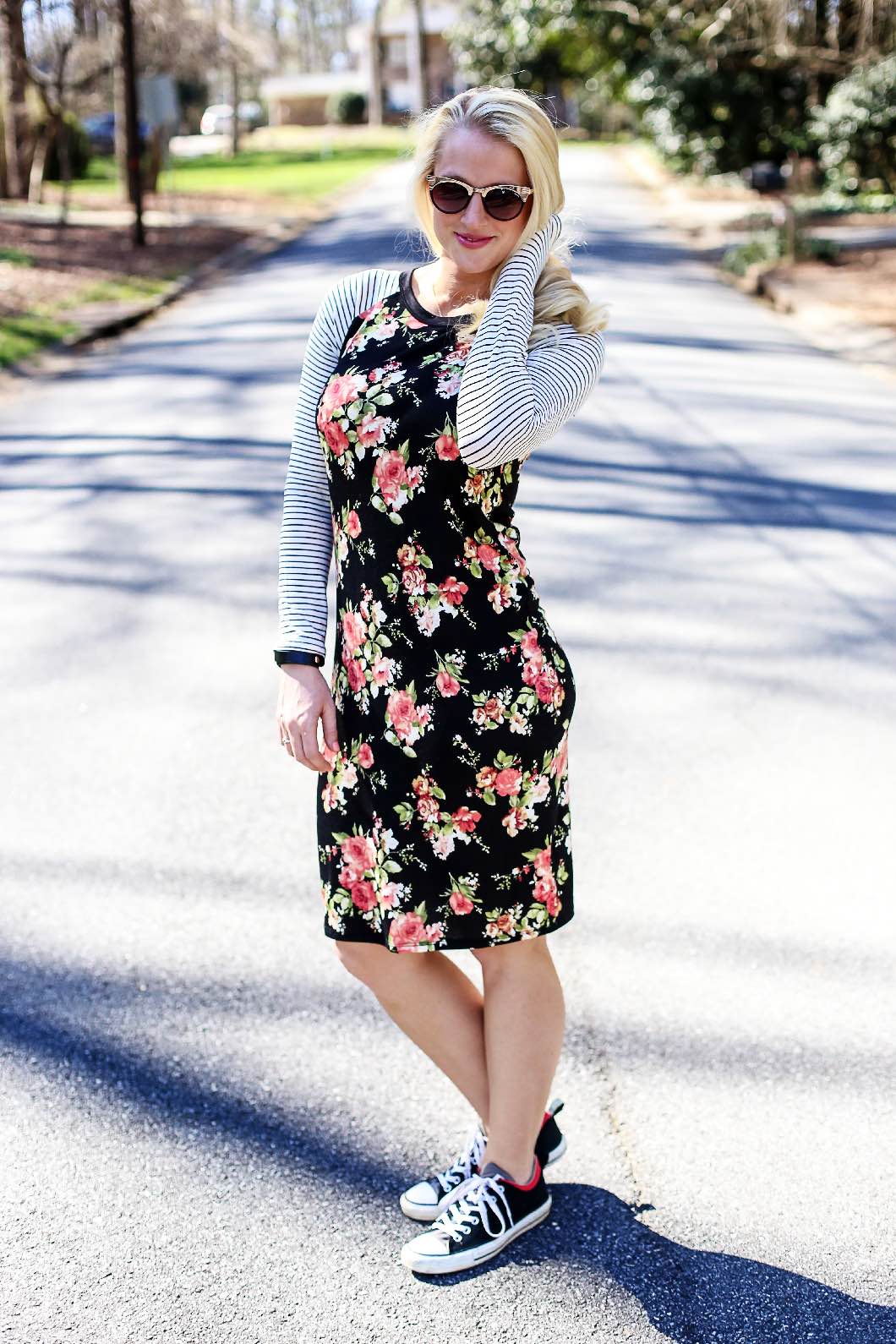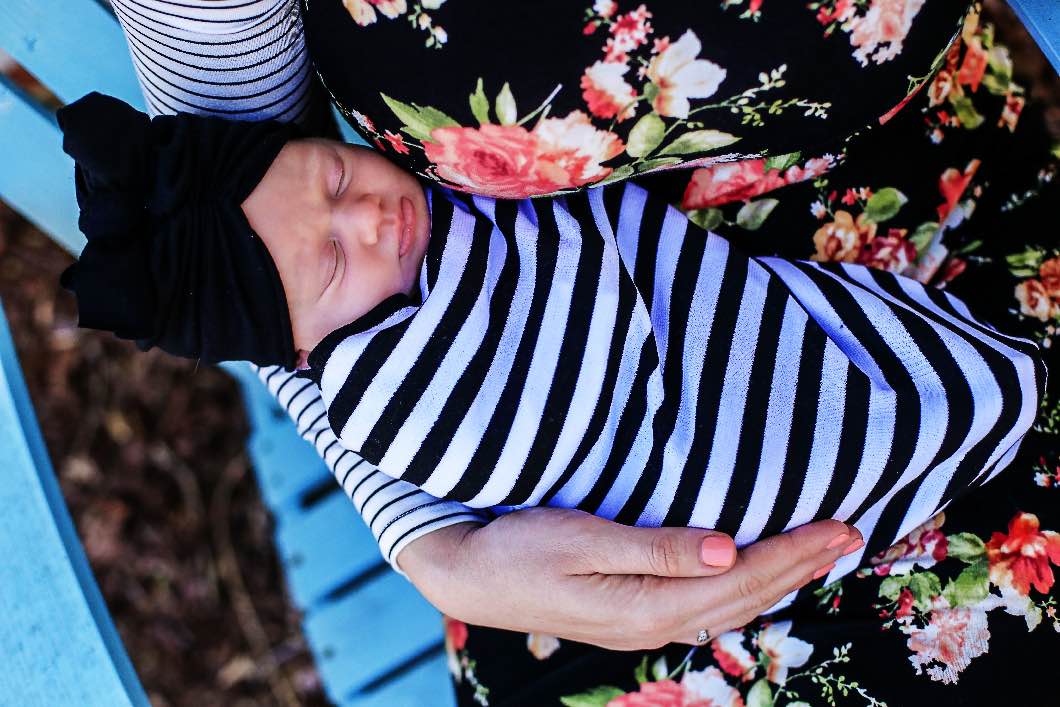 This Ruby Claire dress is a postpartum favorite, for sure. It hides my pooch, but it's still feminine and pretty. Pair it with some great earrings and Converse sneaks and you're all set for a day out with the kids or a night out with the hubbs.
And Henley's swaddle! I don't have to wrap her or anything, it's in the shape of a pouch and I just have to pull it up her body and she's snug as a bug. It comes as a set with a bow headband, but Henley has a tiny little head so it doesn't fit just yet. Seriously, when she was born her head was in the 11%.
My dress: Ruby Claire Boutique My Bracelet: Nickel and Suede
Henley's Swaddle: Little Jaimes Gray Henley's Turban: BluTaylor

This shirt and onesie set from Everly B- I mean could it be any cuter? I just love the message: Every Day I Love You and Every Day I am Loved. She has several other adorable mom and daughter matching shirts that I want- like this Heart My Crew Tee or Cuddles and Coffee sweater.
My Shirt and Henley's Onesie: Everly B
You can find Ruby Claire Boutique:
You can find Little Jaimes Gray:
You can find Everly B: