Nursing Fashion with Mayarya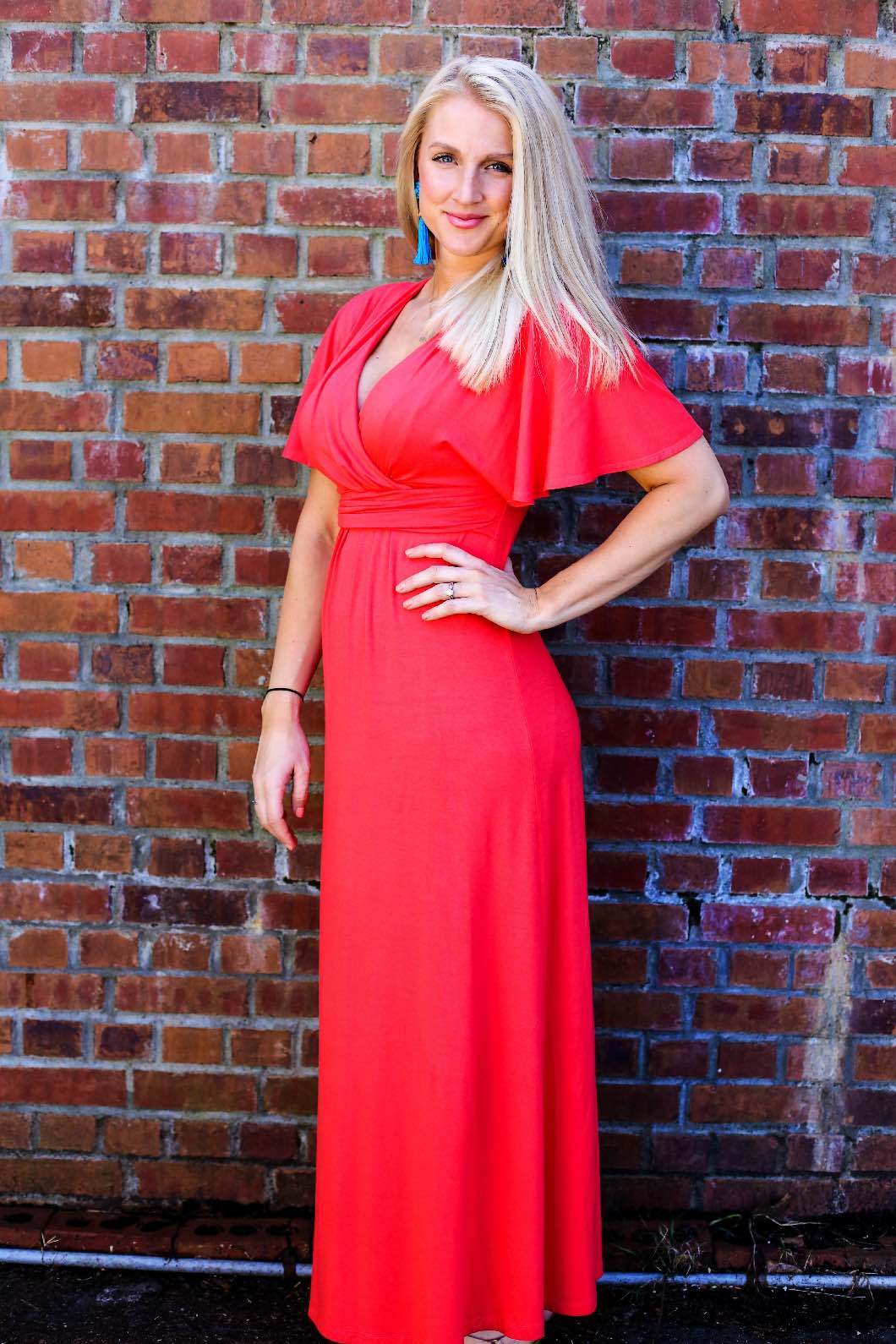 Pretty nursing wear can be hard to come by. That's why I had to introduce y'all to Mayarya! This global women's fashion brand brings gorgeous pregnancy and postpartum wear to ladies worldwide. Most of their looks can be worn during pregnancy AND after. Both of my outfits in this post can be worn both during pregnancy and postpartum AND are great for nursing! So here are my nursing fashion picks from Mayarya.
This bell sleeved maxi dress is perfect for breastfeeding as it has discreet panels that pull aside for easy access. Plus, isn't this color gorgeous? I paired it with these Finley Lane earrings and it's the perfect staple for spring and summer.
And this bow sleeve top! I got so many compliments on it. And I just have to pull down one side to feed little miss. You can also tie the sleeves into little bows!
Let me tell you a little bit more about this amazing brand! Mayarya was started by mom Reika Kato Shetty. She wanted to bring about an international brand that offered clothing options that look great both while pregnant and beyond! Which is why 60% of the clothes on the website also have nursing access. When shopping the site, you can click on what stage of life you're in- pregnant, not pregnant, or nursing. It will populate the website with all of your clothing options. Besides the above picks, I adore the Cap Sleeve Tropical Print dress, the Zip PJ set, and Room to Flow Nursing Tank. Mayarya has just launched their US website, which includes free shipping and all duties and taxes paid for!
You can find Mayarya:
Website/Facebook/Twitter/Instagram