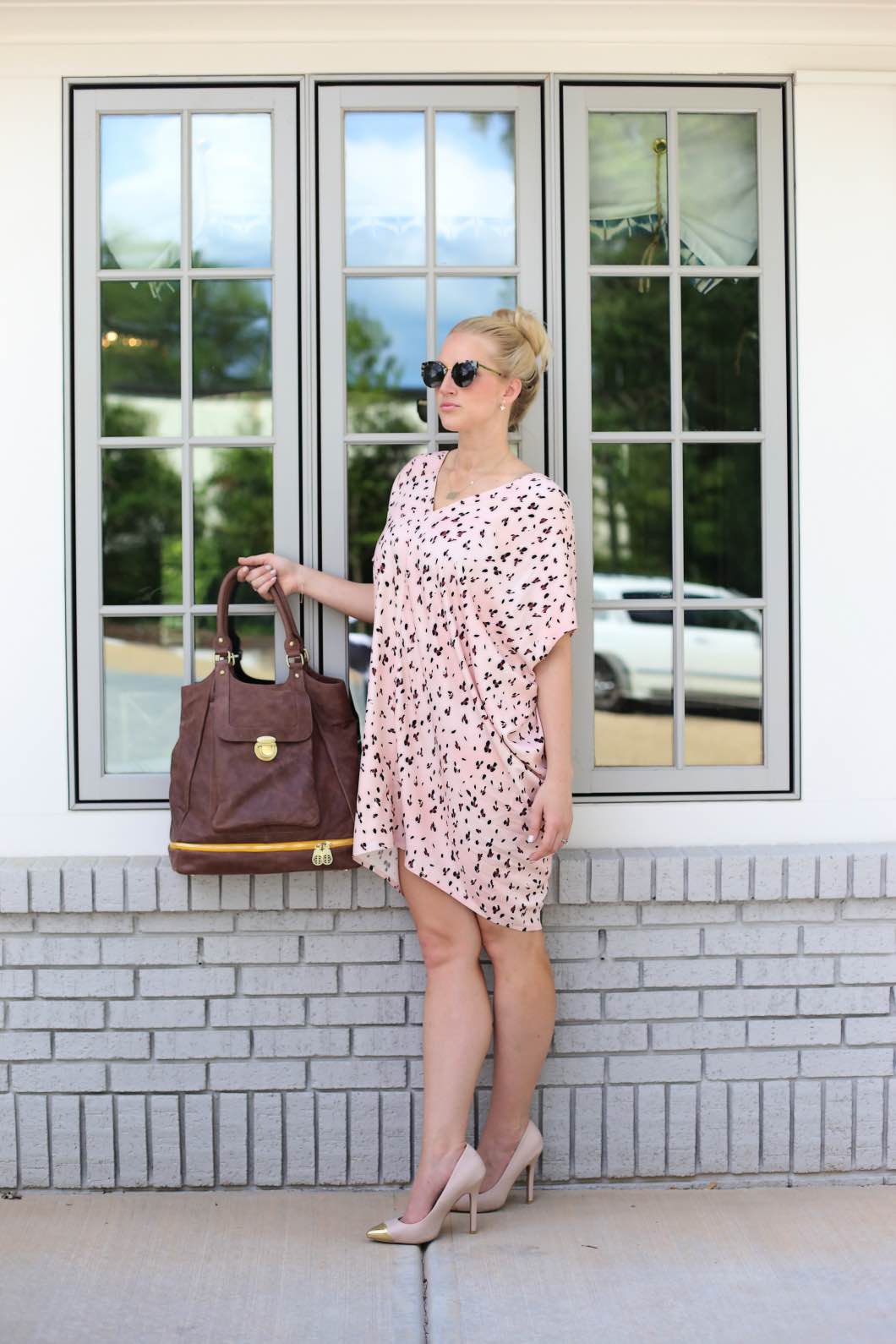 You know I love finding a great diaper bag! Which is why this Durango diaper bag from dapperbag is a new love of mine.
This diaper bag from dapperbag is fashionable yet utilitarian.
It pairs well with any outfit AND converts into a backpack! Because I love ya, I'm also giving away a Sedalia diaper bag from dapperbag! Scroll down for the info.
Those yellow accents just make my day! Perfect for Spring don't you think??
Let's talk about this purse for a minute. It's made out of cowhide leather with a wax protective coating to prevent from all those spills and accidents that come with being a mom. All the hardware on the bag is brushed gold. I absolutely adore all of the compartments in the bag, and there's even an extra zippered pocket on the bottom for storage surplus. And that yellow interior that I love so much? It's stain and water resistant! It even comes with a changing pad in the same color that folds into a clutch, so it's easy to grab and run in those diaper emergencies.
dapperbag has obviously thought of it all when it comes to creating a functional yet beautiful diaper bag. And that is the whole purpose behind the company! Creating a timeless piece that is fashion-forward yet utilitarian. The owners, Francine and Lauren, both loved high end purses before becoming mothers themselves. After trying to transition their designer bags into diaper bags, and failing, they decided to try their hand at making products that fit into both categories. And dapperbag has definitely succeeded. I get tons of compliments on this bag when I'm out and about, yet it also holds everything I need for my two munchkins. I absolutely love this purse and this brand!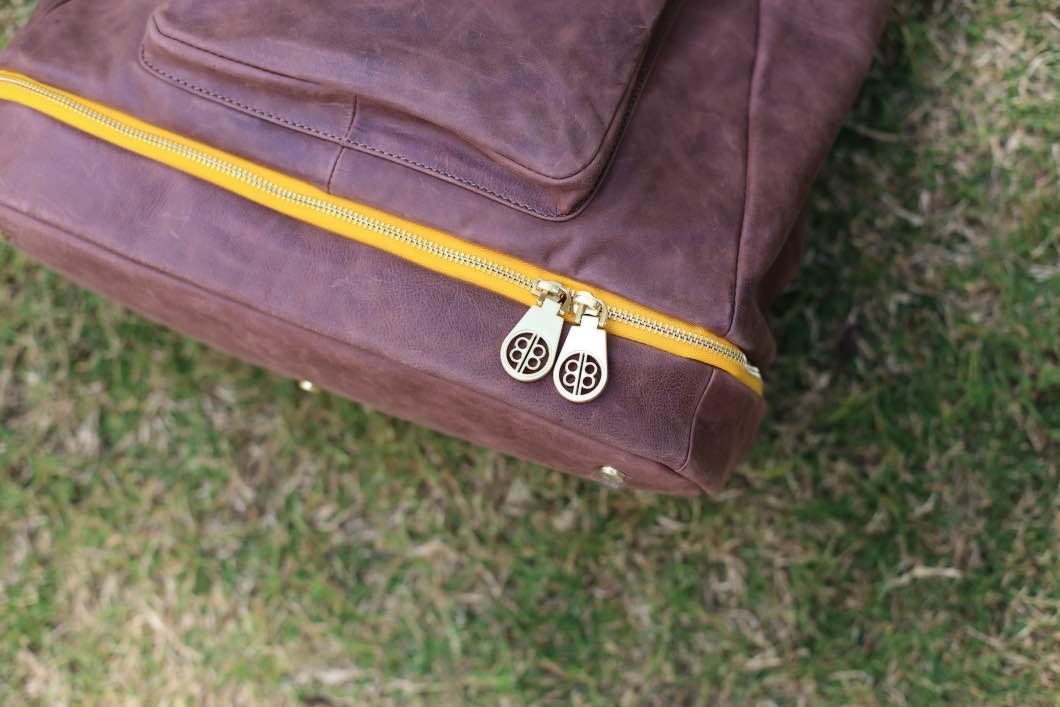 Which is why we've teamed up to give you a dapperbag of your own! One lucky winner will receive a Sedalia bag for themselves! To enter, go to my Instagram and enter there. Then comment below on why you need a new diaper bag and add your instagram handle. Must be 18+ or older to Enter and a US resident. GOOD LUCK!!
You can find dapperbag: