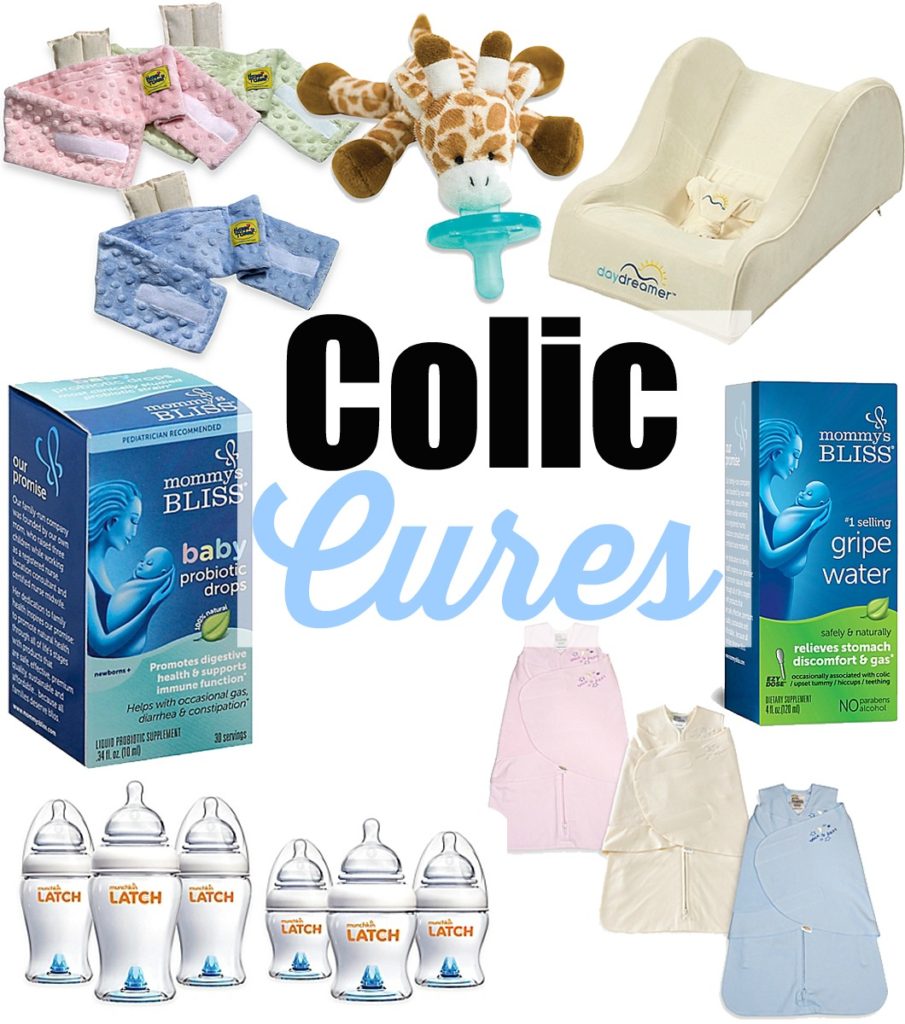 Ok obviously there are no total cures for colic. I mean, they don't even know for sure what causes it yet! But what I do know is it is so frustrating, exhausting, and heartbreaking. Henley had colic for the first 3 months of her life and whew was it rough. Not only was the constant crying draining for me, it made me so sad for her! I felt like I couldn't do anything to make her comfortable. So I researched and tried everything I could to help my sweet babe.
These are the colic cures that I've found:
Happi Tummi® Colic and Gas Relief Comfortable Waistband– genius invention. This is an external herbal heating pad. You put it in the microwave for 15-20 seconds then wrap around the baby's belly. The warmth, the weight, and the chamomille and lavender in the pouch all help to soothe babes stomach cramps. This cut down on her screaming fits considerably.
Wubbanub– This is definitely Henley's favorite pacifier, and she enjoyed holding the Wubbanub as an extra comfort.
Dex Daydreamer– Letting our colicky babe sleep at an incline was also a huge help! This seemed to be most beneficial during her day time naps.
Mommy's Bliss® 4 oz. Gripe Water– I'd give Hen some gripe water on her extra fussy nights. It helped her pass gas.
HALO® SleepSack® Cotton Swaddle– A good and tight swaddle helps baby feel secure and the weight on her stomach gives relief as well.
Munchkin Latch– If you're bottle feeding, these bottles seemed to cut down on gas the most! I've tried about 10 different brands and recommend the Latch above all others.
Mommy's Bliss® .34 oz. Baby Probiotics Drops– I gave these to Henley every day after her morning feed. I definitely noticed a decrease in her fussiness and gas pains!
If you're breastfeeding, feed from one breast fully. Don't switch breasts. I don't know the science behind this, but it definitely helped!
Also if you're breastfeeding, cut out gas-causing foods. I had to stop eating cheese for the first 3 months because it worsened her colic symptoms. The best way to see what foods are causing issues is to cut them out of your diet for at least 3 weeks. I cut out cheese, green vegetables, and wine. Then after 3 weeks I added each one slowly back in. Turned out to be cheese, my favorite of course. Thank goodness she's so cute 😉
All of the products I got from buybuy Baby. My favorite baby store to shop! It was actually one of the employees that recommended the Dex Daydreamer and it was a lifesaver!
I hope these colic cures help!
This post has been compensated by buybuy BABY. All words are my own.