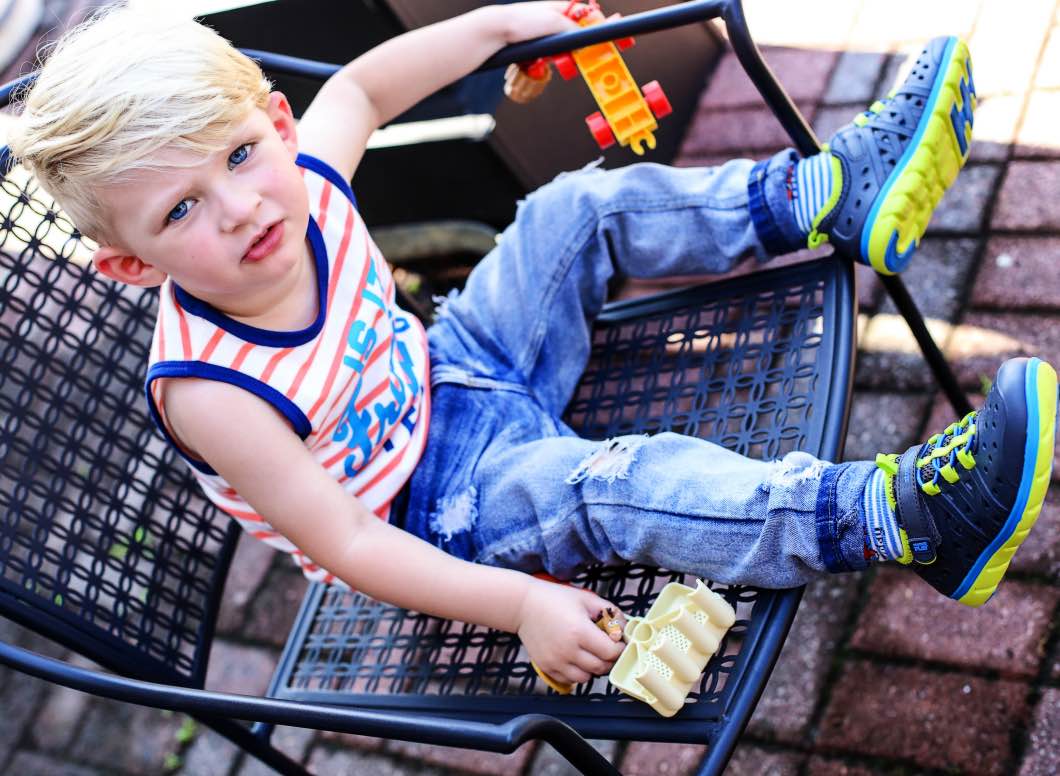 Ok ladies and gentlemen, I've found THE toddler shoe. Seriously. We've been test driving these suckers for the past week and I have officially awarded them the best Spring/Summer shoe for active toddlers.
Introducing the Stride Rite Phibian. The best all-terrain shoe for toddlers I've found.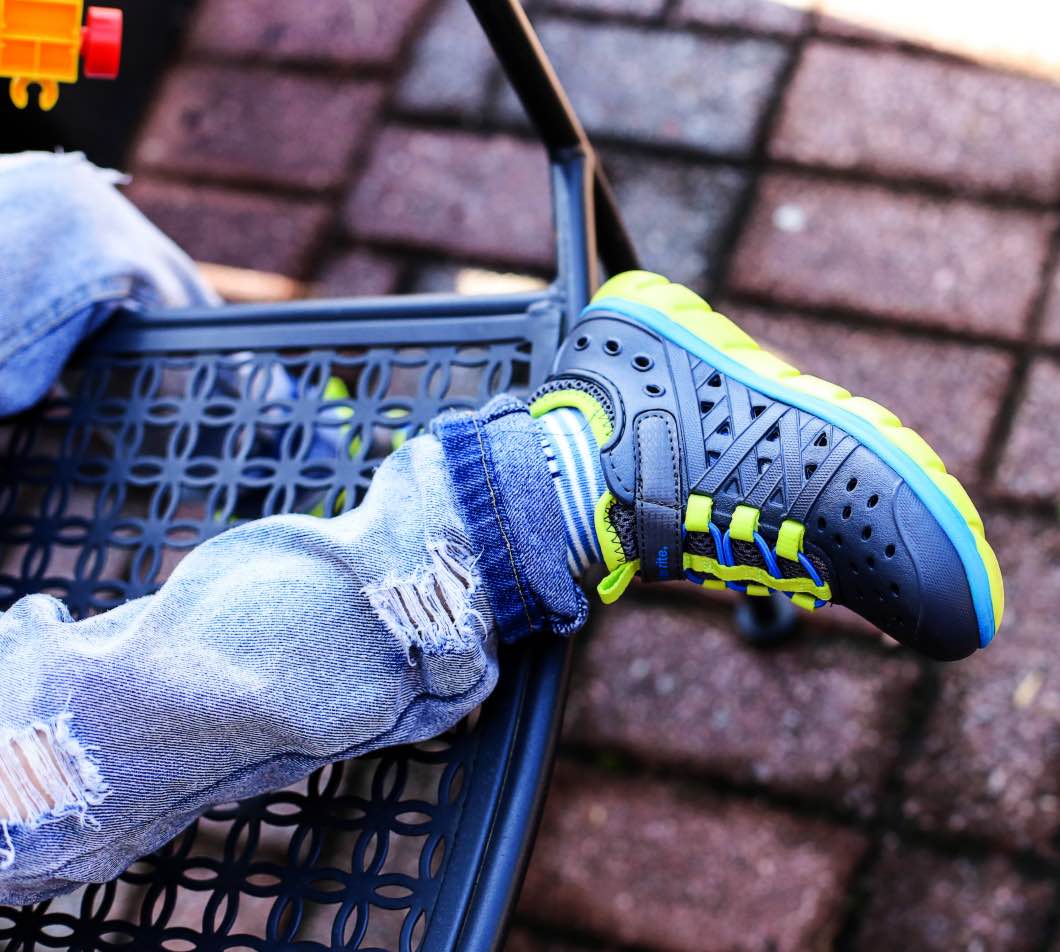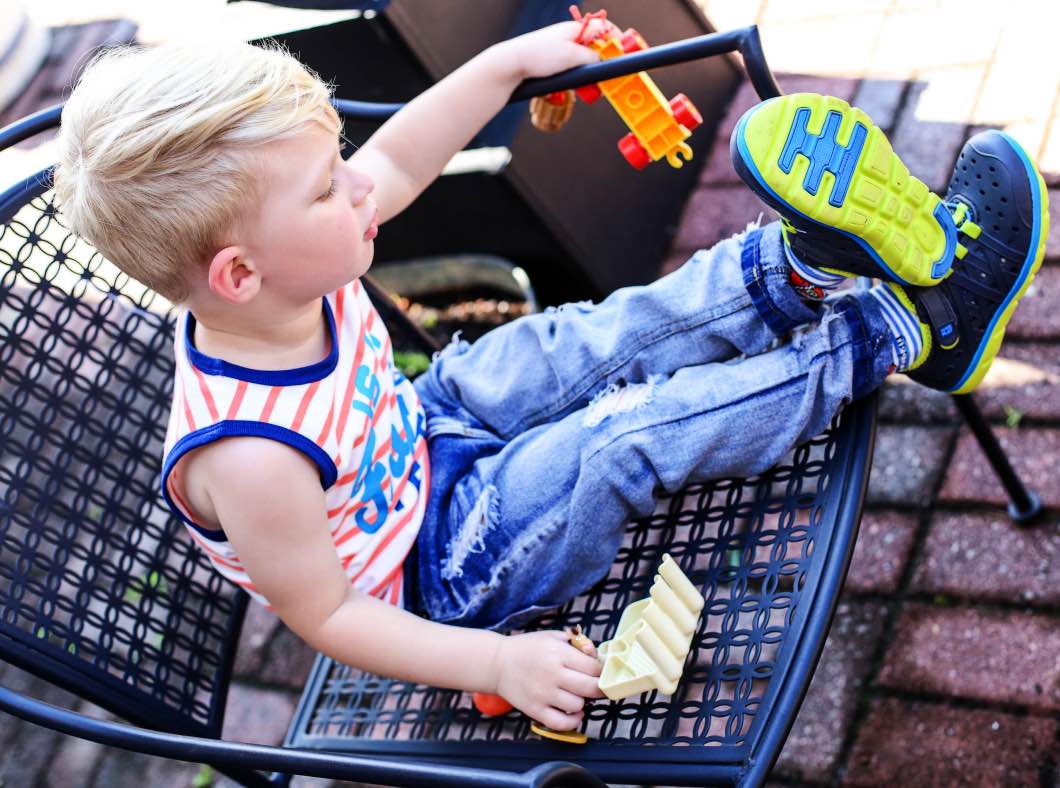 Hudson is obsessed with these Stride Rite Phibian sneakers. We've worn them shopping, hiking, playing on the beach, on walks, and just running around the backyard. These Stride Rite Phibian shoes fit well and allow Hudson to run, skip, hop and climb to his heart's content. They have a velcro closure on the top and bungee laces to insure a secure fit. But that's not why I love them.
I love the Stride Rite Phibian because they're machine washable. Which, if you have kids you know is a HUGE deal. They're also made out of quick-dry material so you don't have to worry about them smelling like stinky toddler feet and mold. We have several pairs of sneakers we've had to throw out for this exact reason!
The outsoles also have extra grip just like an athletic sneaker. So they're a great fit for all the climbing, running, skipping that kids love to do.
So imagine a water shoe, sandal, and sneaker all rolled into one. Because of the great fit, Hudson can run and enjoy everything outside without me worrying about him falling or tripping due to slippery shoes. And I don't have to worry about the elements at all. He can play in the sand, then jump into the ocean, then streak across the pavement and his little footsies are safe and protected. Not to mention, they're dry and ready for play the next day. We love these Stride Rite Phibian shoes!
You can find the Phibian from Stride Rite:
I've teamed up with Stride Rite for this blog post. All words are my own.