Working Out with Baby (Sweepstakes)
This shop has been compensated by Collective Bias, Inc. and its advertiser. All opinions are mine alone. #SavvySnacking #CollectiveBias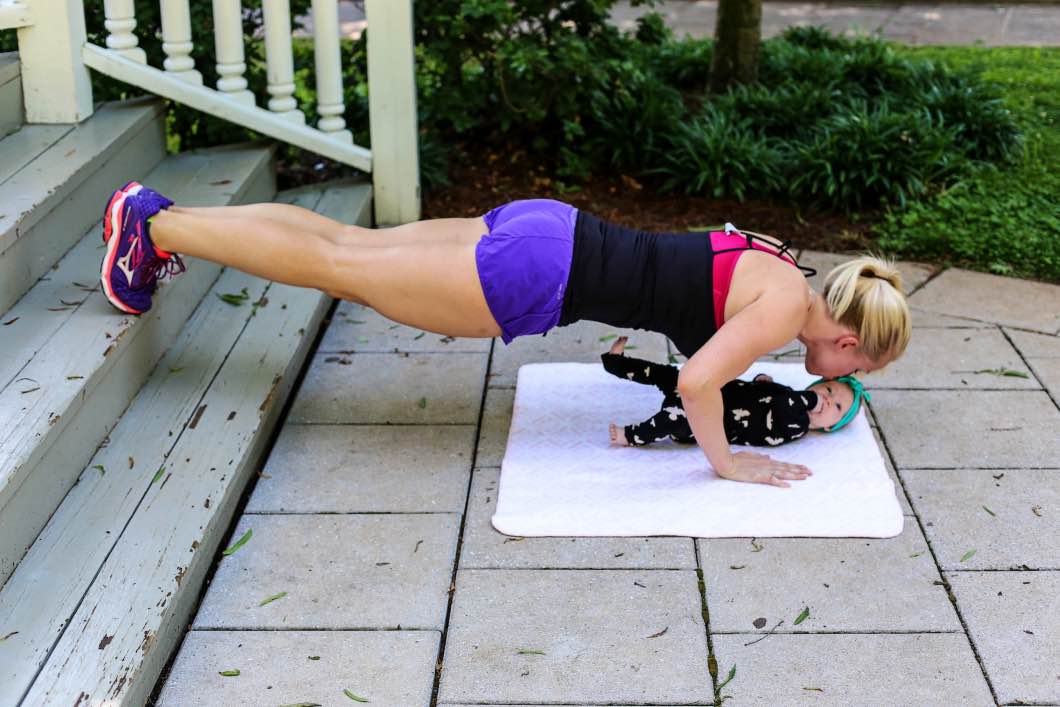 Ya'll have been asking for more workout routines, so here you go! I've put together a quick and easy upper body and ab workout for you. The best part? You can do this with your little one! Henley loves smiling and giggling as I workout around her. I've also found a great snack for all you busy mamas! Keep reading for
Working out with Baby- a quick upper body and ab workout PLUS a great on-the-go after workout snack.
There's also a sweepstakes at the very end of the post. A workout and a giveaway? Winning!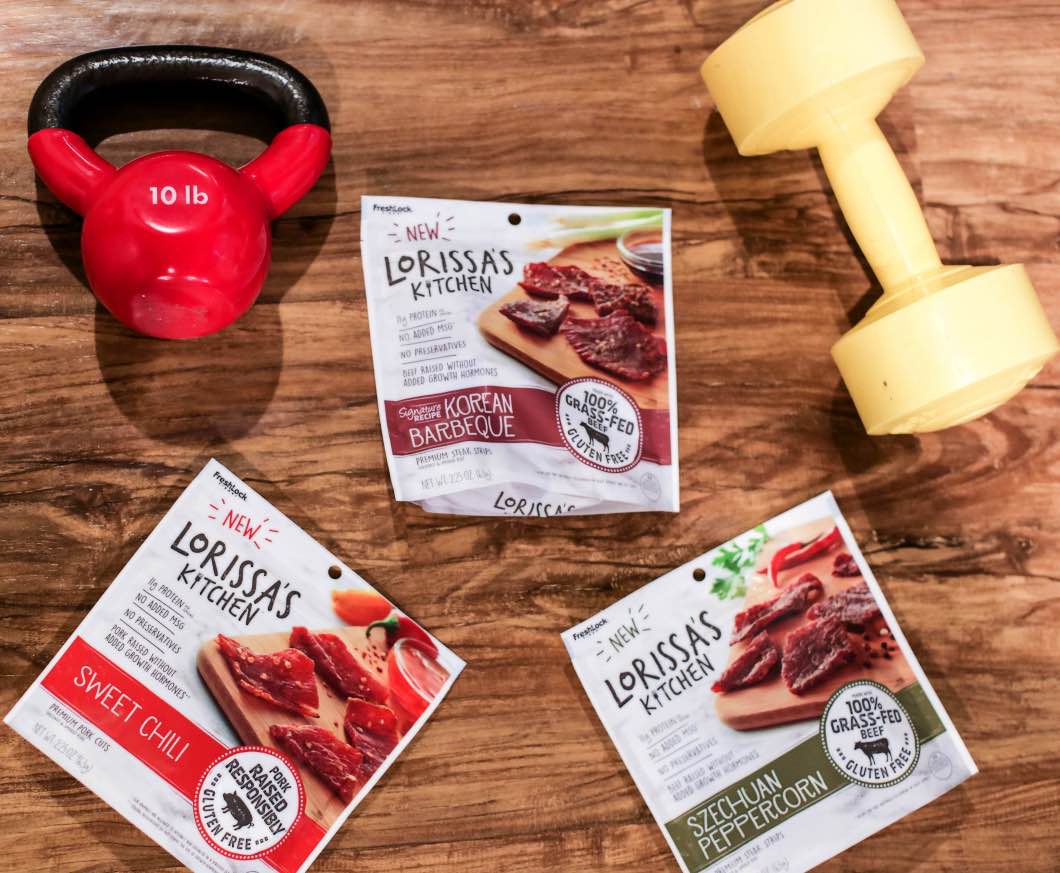 First, let's talk about a healthy and easy snack for you to eat on-the-go. Whether you've just worked out, you're running between meetings, or even trying to grab a quick bite between wrestling kids, Lorissa's Kitchen is a delicious and nutritious snack option. As you know, I'm a big advocate of clean eating. Lorissa's Kitchen has no MSG or preservatives and is made from 100% grass-fed beef. Not to mention, this is the best beef snack I've had! I'm partial to the Lorissa's Kitchen Korean Barbecue Beef but the hubbs loves Lorissa's Kitchen Sweet Chili Pork. Try all three and see which one you prefer. And don't forget to enter their #SavvySnackingSweepstakes below.
You can find Lorissa's Kitchen at Walmart!
Now let's get to your Working Out with Baby routine: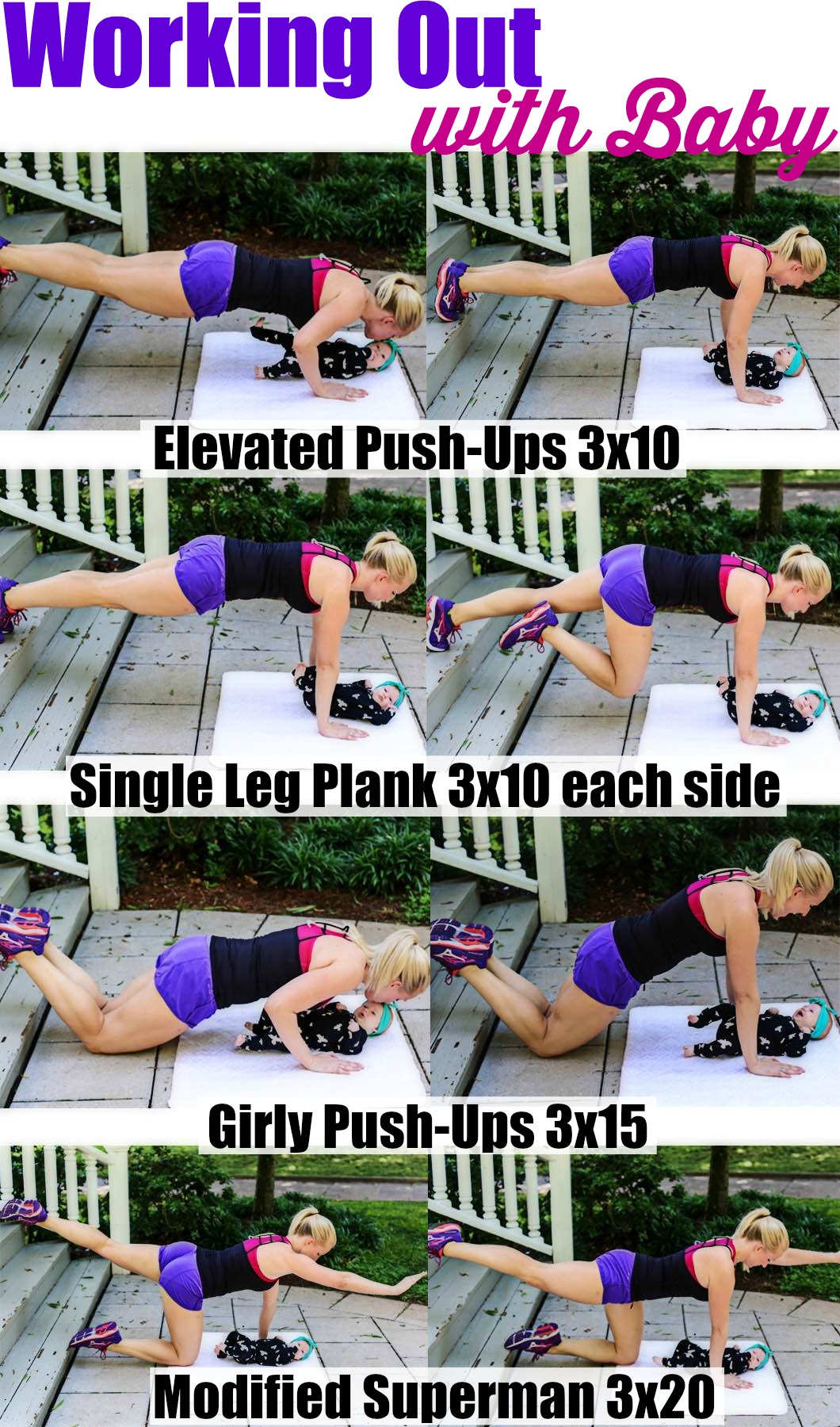 Elevated Push-Ups: An elevated push-up is when you put your feet up on a raised surface. This engages your core more for a great upper body and abdominal workout. Do 3 sets of 10.
Single Leg Plank: With your feet on the same raised surface, get in the plank position. Then pull one leg towards your chest until your knee is pointing at the ground. Hold for 20 seconds and switch. Do 3 sets of 10 for each side. AWESOME ab workout!
Girly Push-Ups: Try and get your heart rate up by doing these as fast as you can. Remember to keep your form in check! 3 sets of 15.
Modified Superman: Another fabulous upper body and ab workout. But it also engages the legs, butt and back! Raise alternate arm and leg. 3 sets of 20.