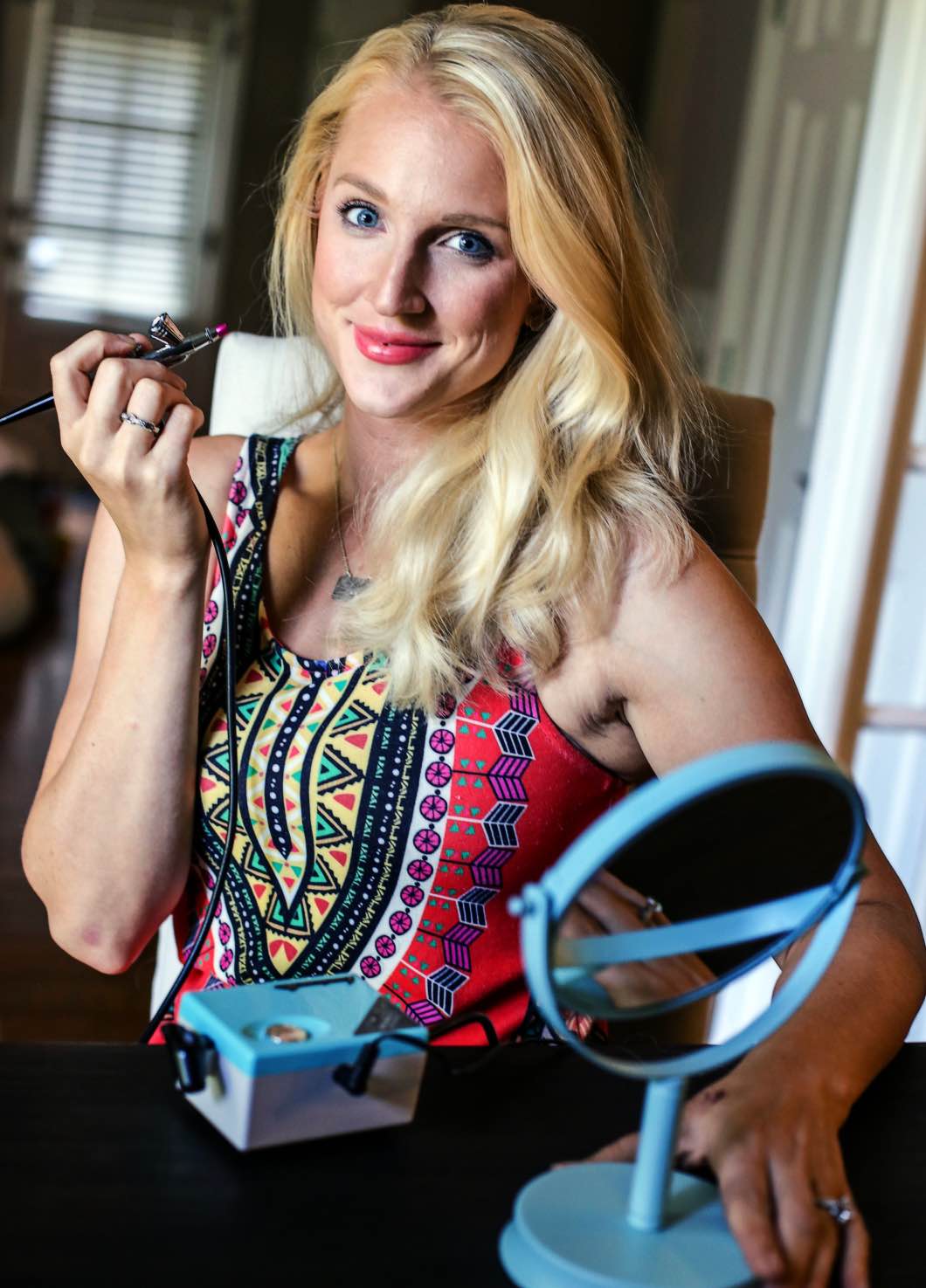 I love playing with makeup, but I've only had airbrush makeup done once for my wedding. When I got the chance to try out this Luminess Air I was so excited! I've been playing around with it for the past week or so and have to admit I'm an airbrush convert. The Luminess gives my skin a healthy glow without looking caked on, and it stays on for 10 hours+!
How to Airbrush Makeup with Luminess Air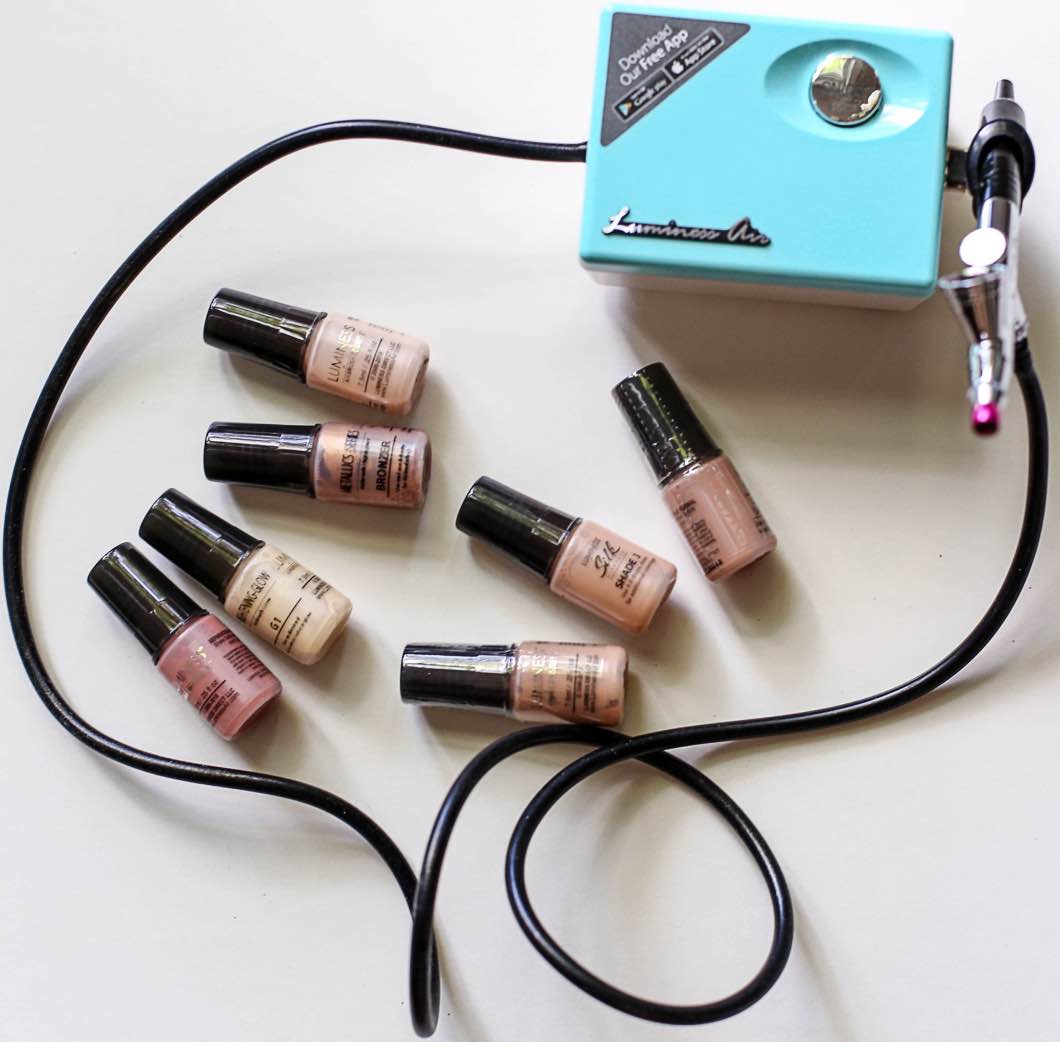 This is the kit I received. It contained a teal Luminess Air and a sample kit of medium shade foundations, moisturizer, highlighter, bronzer, and blush. The colors matched my skin tone perfectly, and I learned how to contour using the blush, bronzer and highlighter. It's so fun to play with!
The airbrush machine comes already assembled and it even has a step by step tutorial handbook to show you how to properly apply the airbrush makeup with contour instructions. I highly recommend playing with it a couple times before using it for an event or going out. The first time I practiced I looked like a clown- I didn't read the instructions and just went HAM on my face. But after a couple practice tries I have it pretty down pat.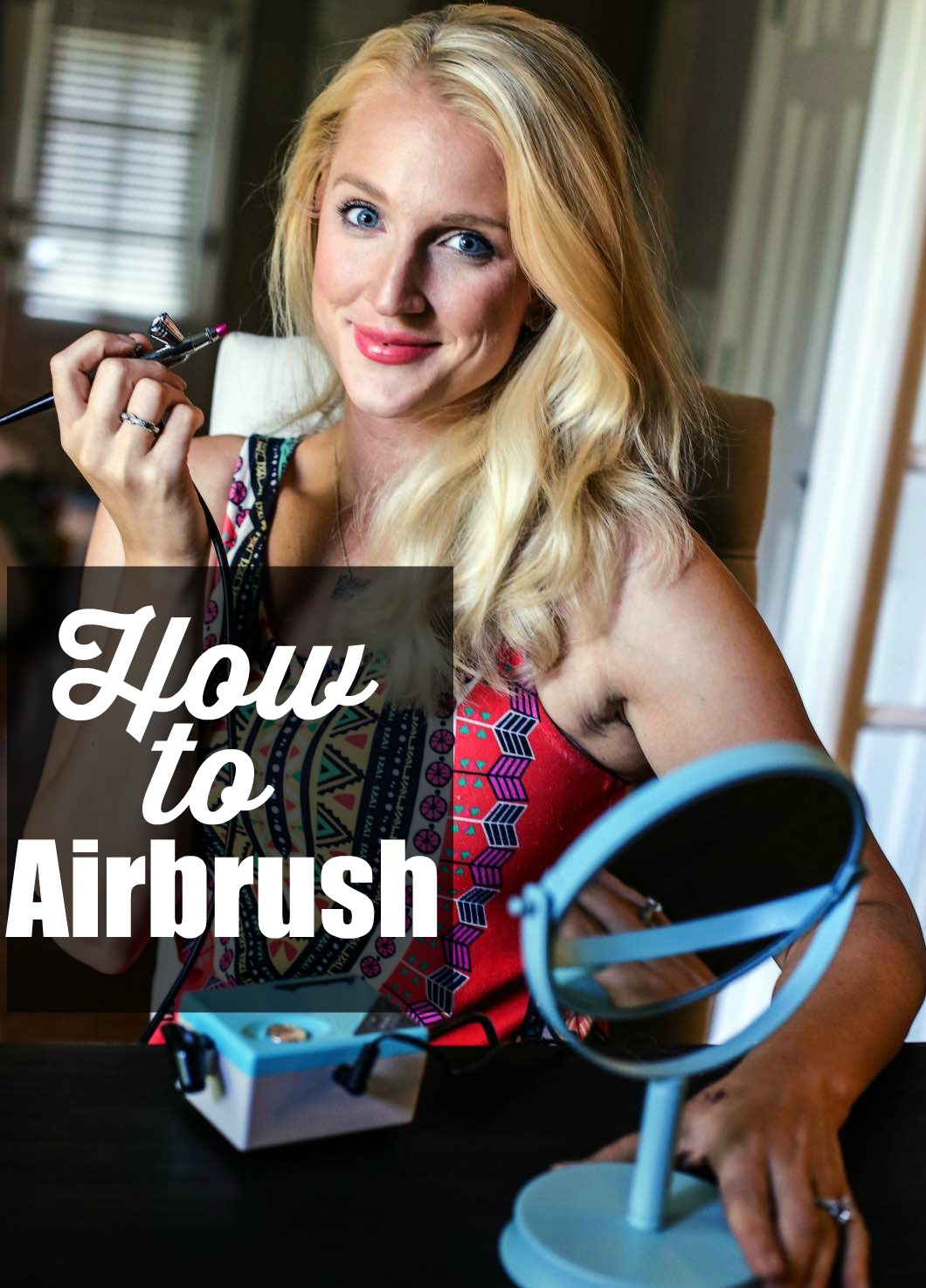 Here are my recommendations for using the airbrush makeup Luminess Air:
Practice makes perfect! When you have a spare moment- practice applying!
Less is more. You can always add more makeup, but I've noticed that it looks best by applying in light layers. The gun has a nozzle that allows you to control how much makeup comes out. The first layer I only pull the nozzle back about 1/4 of the way, the second layer I do 1/4 to 1/2 of the way.
Apply in small circles. They tell you to do this in the tutorial and it definitely makes a difference! Especially when contouring.
Have fun with it! I'm ordering an eye kit next as I can't wait to see how fantastic the different contouring options are for eye shadow.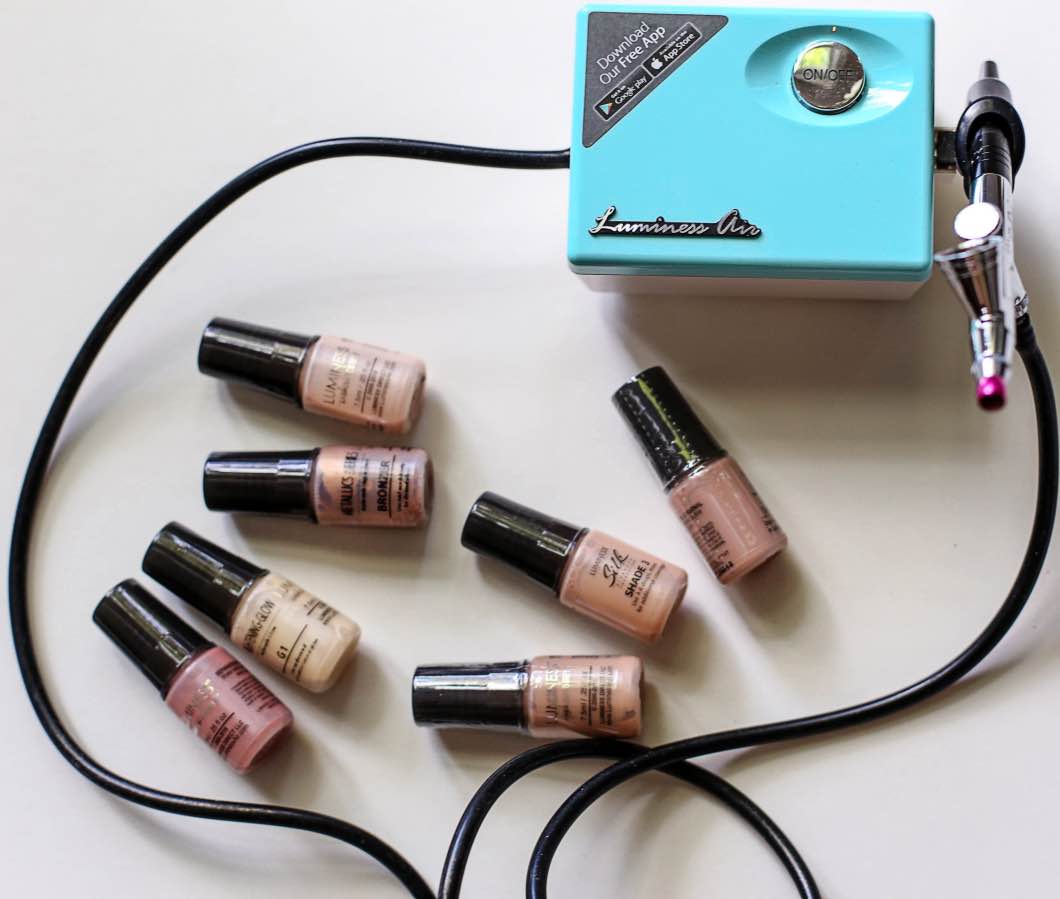 You can get all of this with the special anniversary sale they're having right now, or you can use my 20% off promo code and order whatever you want! Up to you. Here is the promo code: 817826977