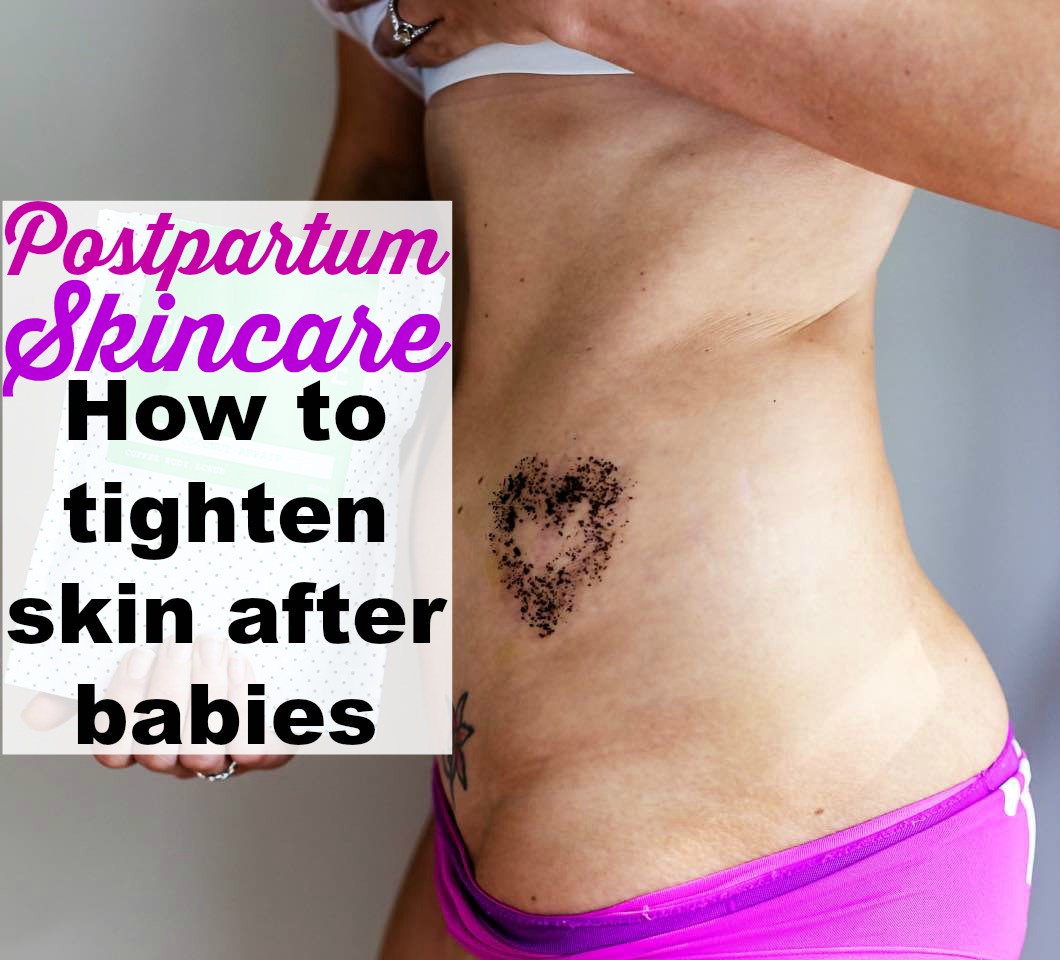 Pregnancy sure does a number on a woman's body. The stretching, the hormones, not to mention the stretch marks or busted blood vessels. Or both, if you're lucky. After having two babies, my skin was saggy (I hate that word) and dry. I've been working to get it back to it's healthy glow, as well as tighten the skin as much as possible. These tips and tricks are what helped me with my postpartum skincare.
Postpartum Skincare- how to tighten skin after babies.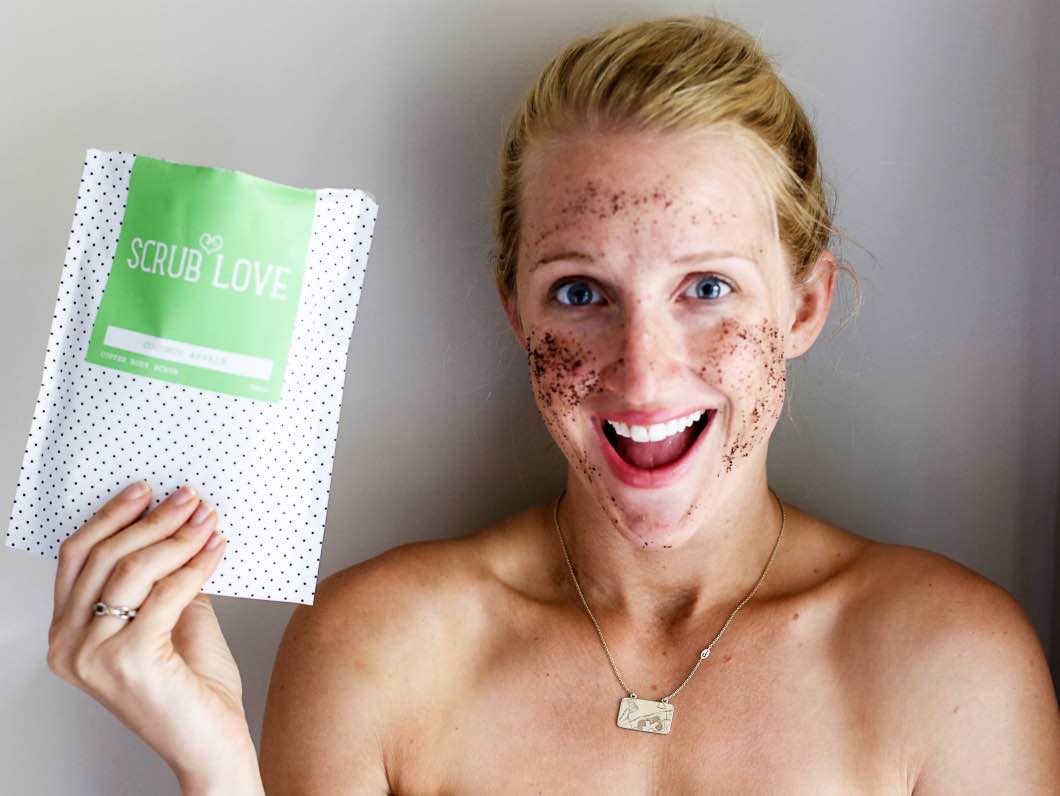 I'm sure you've all heard of coffee scrubs- I've been using one since I became pregnant with Hudson. I've been using Scrub Love specifically since having Henley and I LOVE IT. It's a 100% natural and organic coffee body scrub that smells like heaven! The Scrub Love Coconut Affair is my favorite of the three products to choose from. I use coconut oil every day for oil pulling and skin hydration, so I love that it's also in this coffee scrub. The other ingredients include:
Ground organic coffee- a great gentle exfoliator that promotes blood circulation as well.
Coconut flakes- adds potassium and magnesium to soothe skin.
Coconut milk- copper and Vitamin C promote skin elasticity.
Scroll down for my other postpartum skin tips!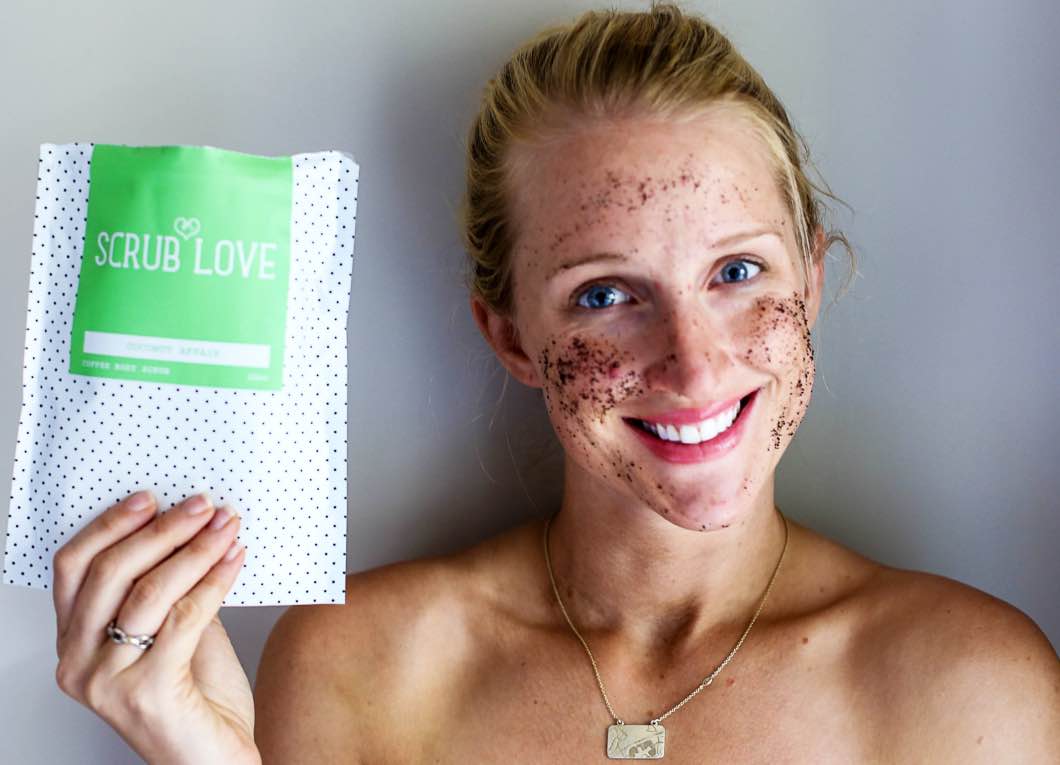 Exercise- come on, you knew this was coming. Specifically weight lifting. Not only is exercise important for internal health, it helps increase your circulation to your skin, which promotes elasticity and that healthy glow.
Increase protein and vegetables. Protein inhibits muscle growth, which will support your skin. Fibrous vegetables contain Vitamin C and Vitamin D which are extremely important in retaining skin elasticity.
Hydration- Drink plenty of water! I drink up to a gallon a day. Staying hydrated will prevent water retention (seems confusing but I promise it's true).
Moisturize- Use a lotion that contains Vitamin E and collagen at least once a day. When rubbing it in, make sure to actually massage the skin. This will promote circulation, plus it feels good. Take those extra five minutes to take care of your largest organ.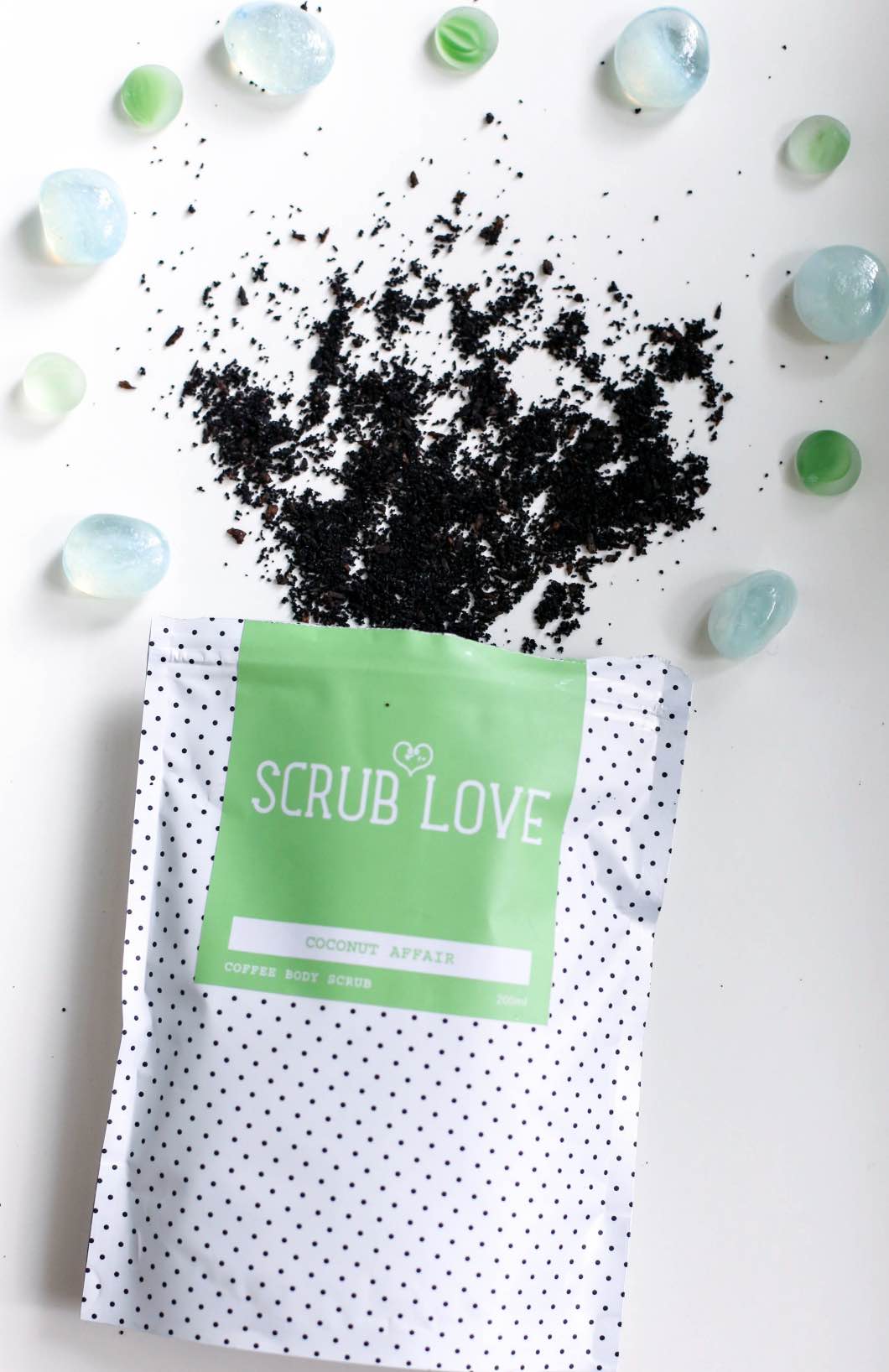 This post was sponsored by Scrub love.
You can Find Scrub Love: