Blueberry Protein Breakfast English Muffins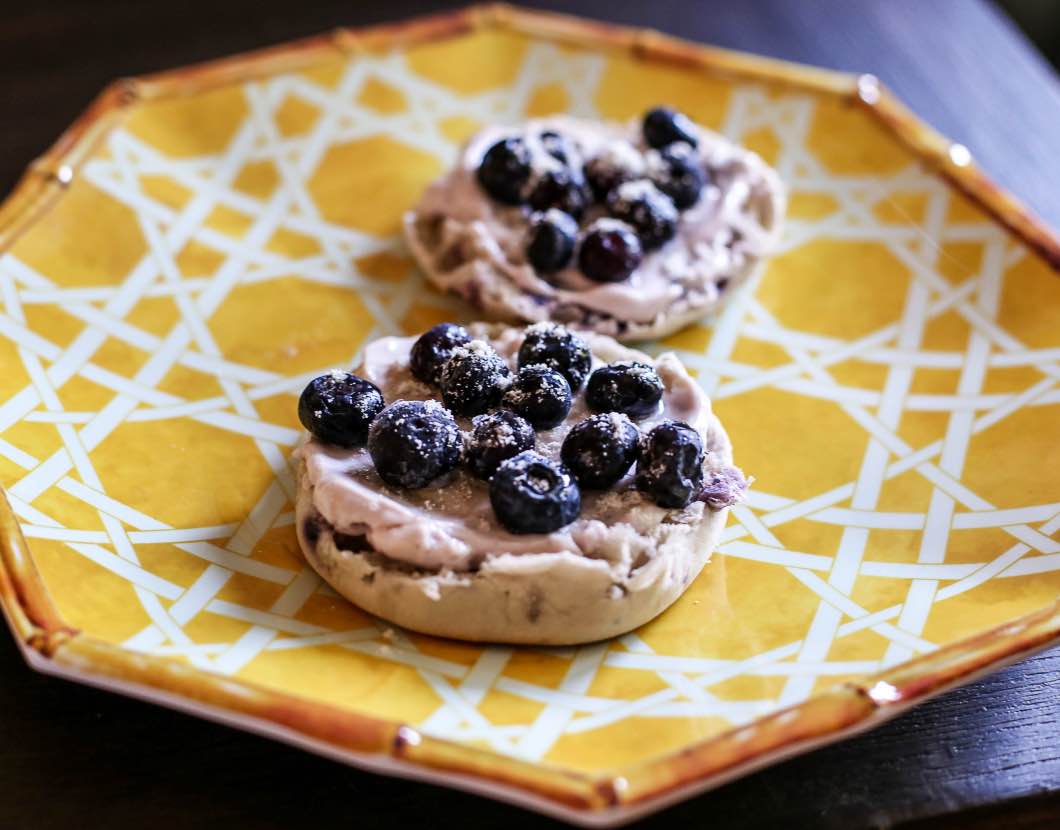 Ok so I've been in a breakfast rut. And as a busy mom, weightlifting advocate, and breastfeeding lady- breakfast is absolutely the most important meal of the day. If you're any one of these, or just trying to be the most healthy version of you, you've got to focus on having a healthy and balanced breakfast. It's what drives your metabolism throughout the day! Hudson and I came up with this delicious Blueberry Protein Breakfast English Muffins recipe and we're so excited to share it with you.
Blueberry Protein Breakfast English Muffins- a delicious recipe for a healthy start to the day.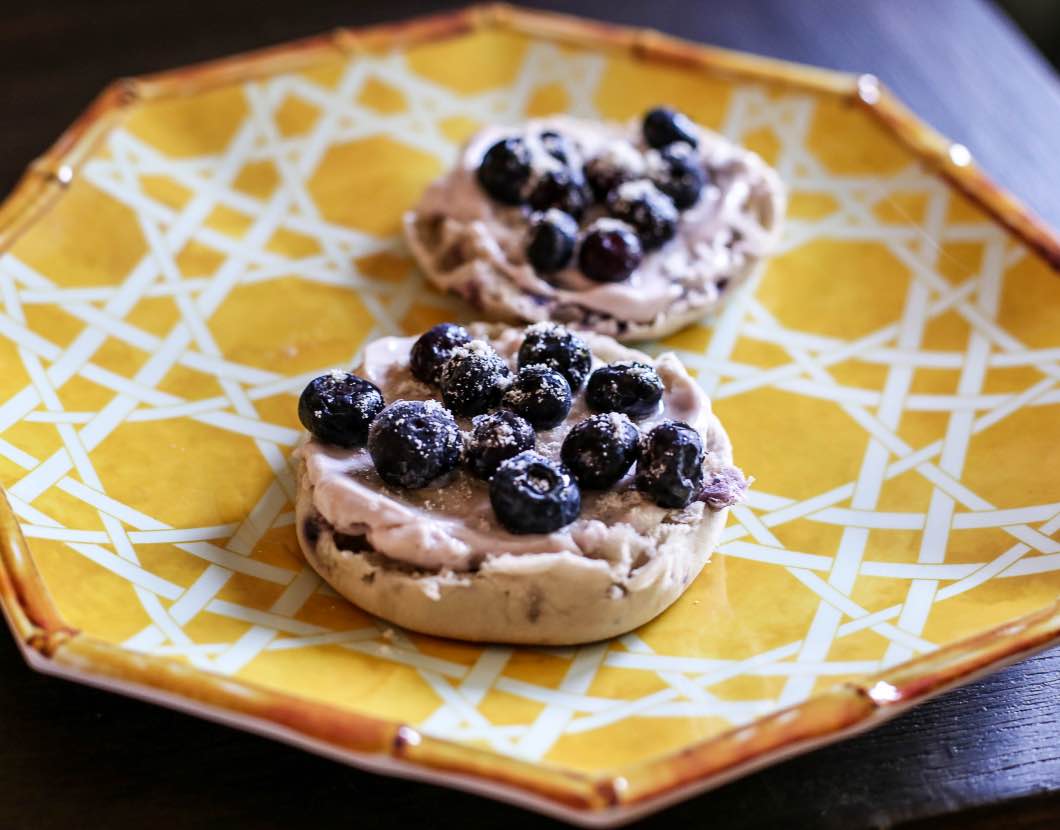 Blueberry Protein English Muffins
2016-06-16 20:28:11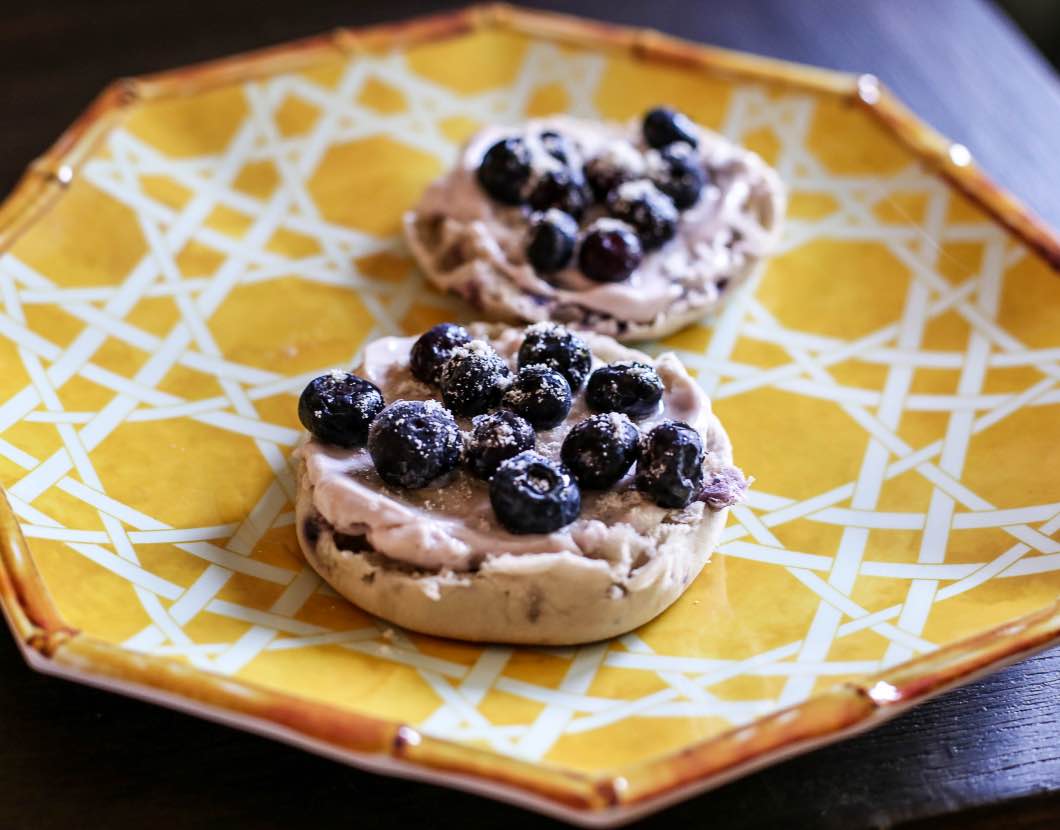 Blueberry Protein English Muffins- a protein and antioxidant packed breakfast
Ingredients
1 Thomas english muffin
1 package blueberry greek yogurt
16 blueberries
1 TSP honey
1 TSP Vanilla Protein Pwoder
Instructions
You can toast your Thomas english muffin or not- totally up to you. I prefer mine NOT toasted for this particular breakfast.
Spread the blueberry greek yogurt evenly on each side of the muffin.
Add 8 blueberries to each side, or more if you prefer.
Drizzle a light sprinkling of honey.
Add a sprinkling of vanilla protein powder.
ENJOY!
Jessica Hughes | Happily Hughes - Atlanta Georgia Influencer https://happilyhughes.com/
I don't know about you, but I've grown up on Thomas'® English Muffins and Bagels. The nooks and crannies of a Thomas'® English Muffin are some of my favorite things, ever. They hold the flavor and give spontaneous bursts of extra seasoning. And did you know they've been around since 1880? Samuel Bath Thomas Move to the U.S. from England and created this genius baked good. They've been a staple ever since!
I'm also a bagel lover- if you followed along during either of my pregnancies you know how often I craved a bagel with cream cheese. I love Thomas'® mini bagels when I'm having a craving! Both Jason and Hudson love the plain bagels with jelly.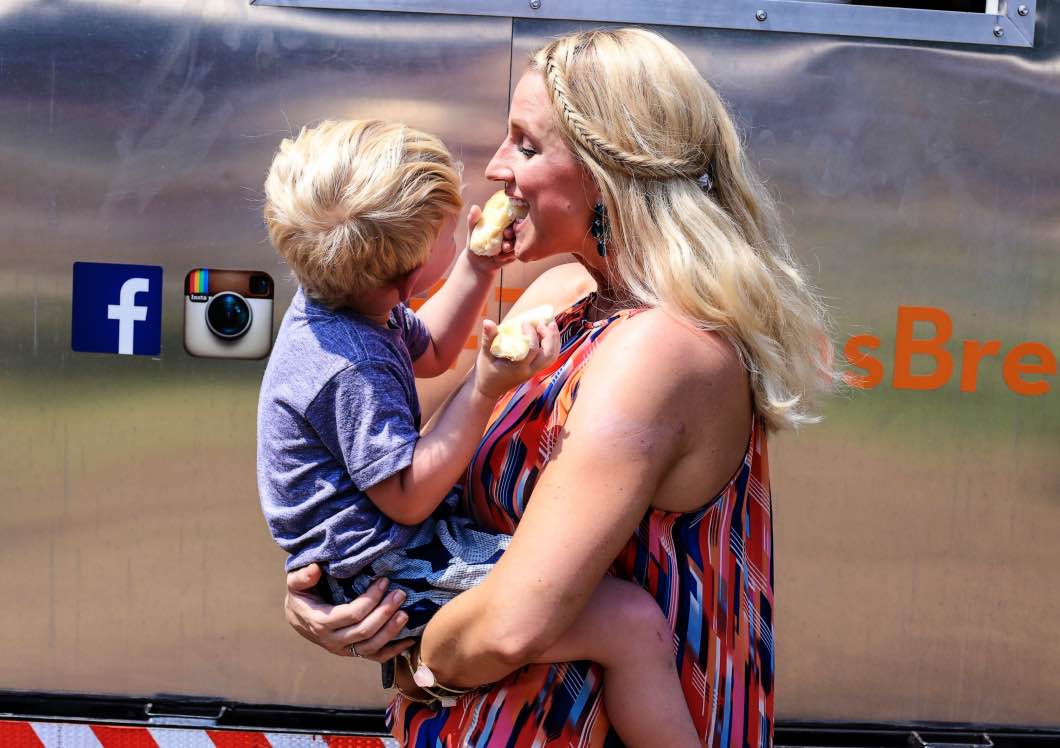 I had the opportunity to attend the Atlanta Street Food Festival and spent most of my time at the Thomas'® truck. I mean, what beats delicious bagels and english muffins? Not much in my book. Hudson and I shared a toasted blueberry bagel with butter and obviously enjoyed it. It's what inspired me to create the above recipe! If you're looking for more delicious recipes- make sure to follow Thomas'® on Instagram and Facebook.