Leg Postpartum Workout with Baby (Boob Design)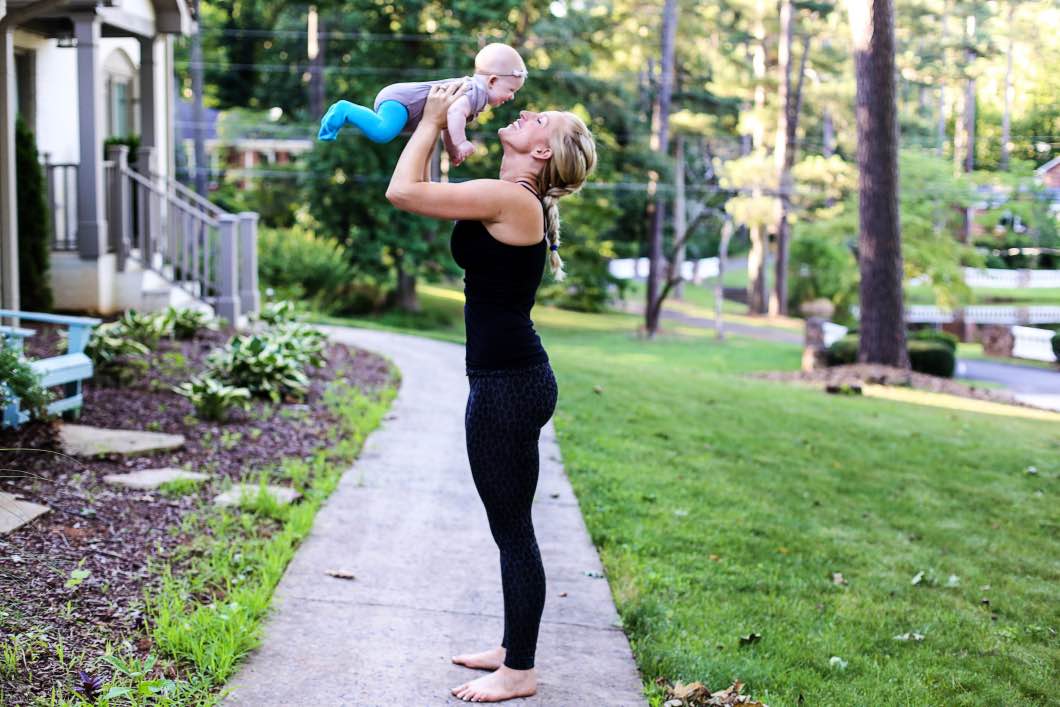 You know I love me some boob. Boob Design, that is. Boob Design is one of my favorite nursing lines, and when they wanted to collaborate on a postpartum workout feature I said heck yes! Everything I'm wearing in the above picture is from Boob Design. And at the bottom of this post is a great leg workout you can do with your baby!
Leg Postpartum Workout with Baby and Boob Design workout gear!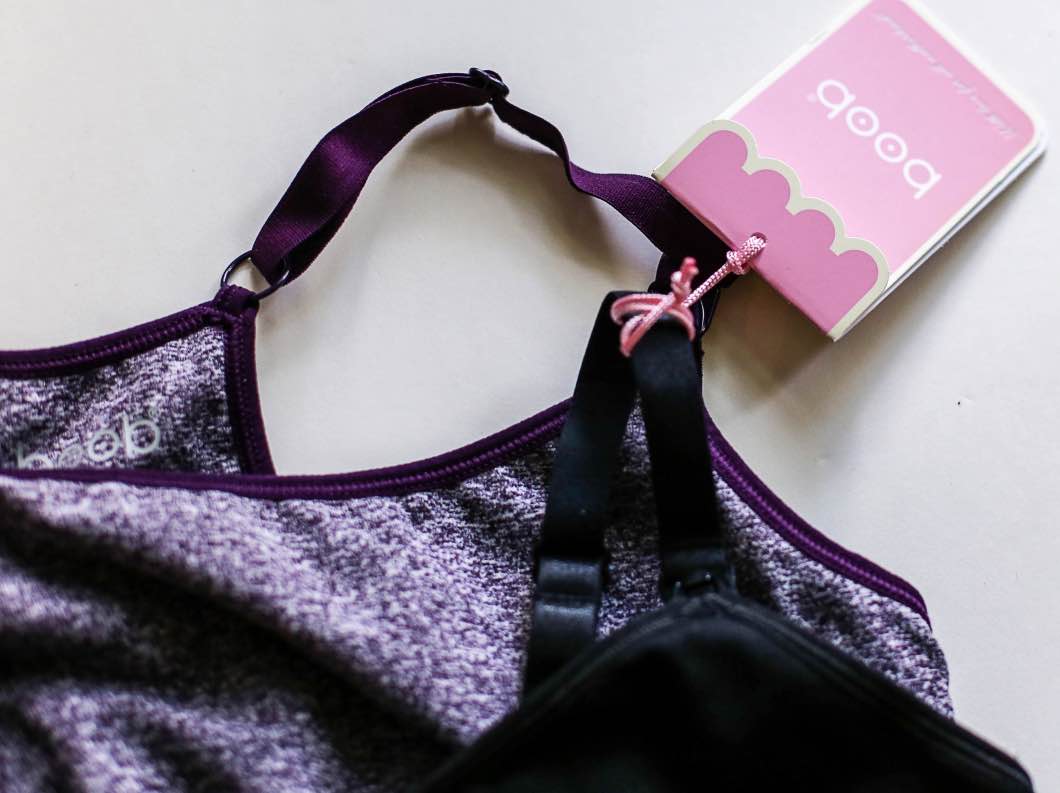 First, let's talk about these workout clothes. Everything I'm wearing in the picture above is both maternity and nursing friendly. But what I really love is how comfortable it all is! The Fast Food Soft Sports Bra is very supportive, yet flexible and soft. When wearing sports bras while nursing, it's very important to wear material that wicks away sweat so as not to cause plugged ducts. The poly materials of this bra insure quick cooling so your breasts stay happy and dry.
The Merino Wool Singlet is by far my top nursing tank. I love working out in it because it bends and moves with my body without trapping in heat. It's supportive and flattering and again, the softness is unreal!
The Leo leggings! I swear Boob had me in mind when they created these. Both used for maternity and postpartum workout wear, these leggings are live-in comfortable. They have a wide panel thats perfect for a growing bump or a shrinking postpartum belly. And because they're made of Lyocell, they again are great at keeping the body cool.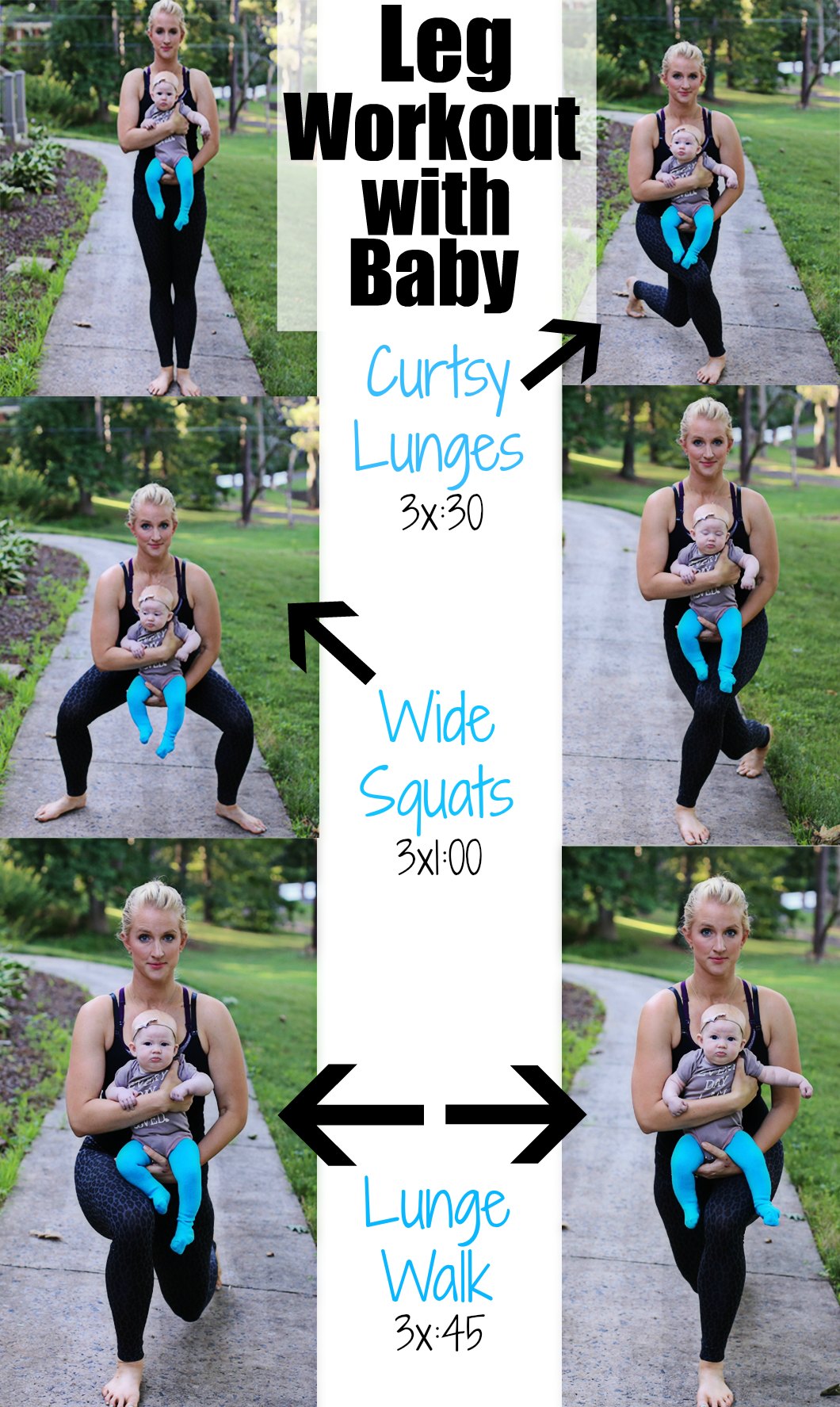 Here is your leg postpartum workout with baby! Please note that I have you doing several single leg movements- this is key in working that booty! Postpartum, many of my clients complain about their butt. Whether its flat or contains cellulite, this is a problem area for most woman. By focusing on single leg movements, you're targeting the entire butt area! So start lunging ladies!