This summer has already been so busy for us, so I was in dire need of quick and healthy meal options for Hudson and I. I remembered doing protein overnight oats last year, and decided to reinstate that healthy breakfast tradition. After playing around with several recipes, I've decided to share our two favorites with you. I'm also sharing a charity below that I am a passionate advocate for!
Protein Overnight Oats Recipes- Banana Chia and Brownie Batter overnight oats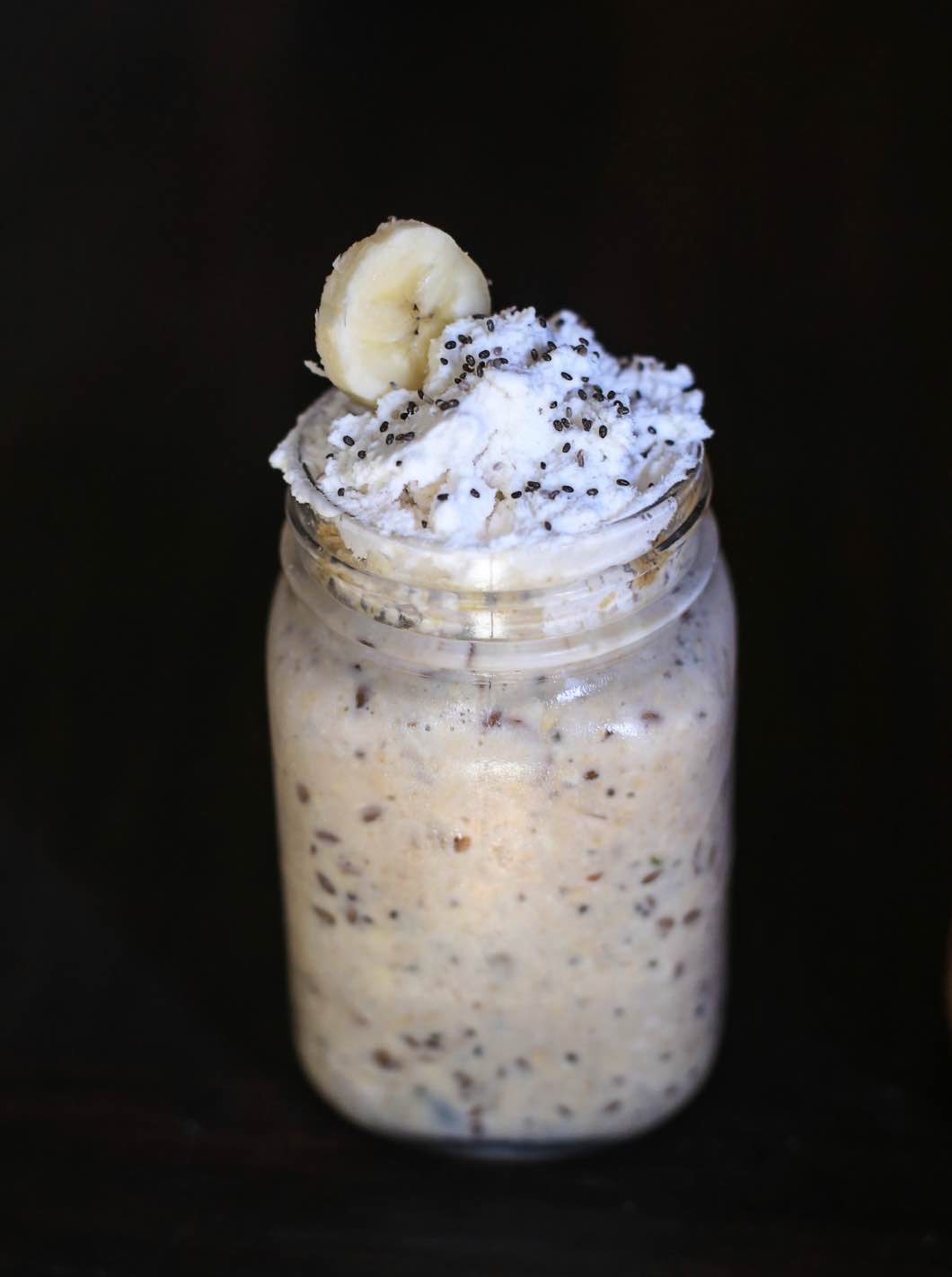 Banana Chia Protein Overnight Oats
2016-06-23 01:31:41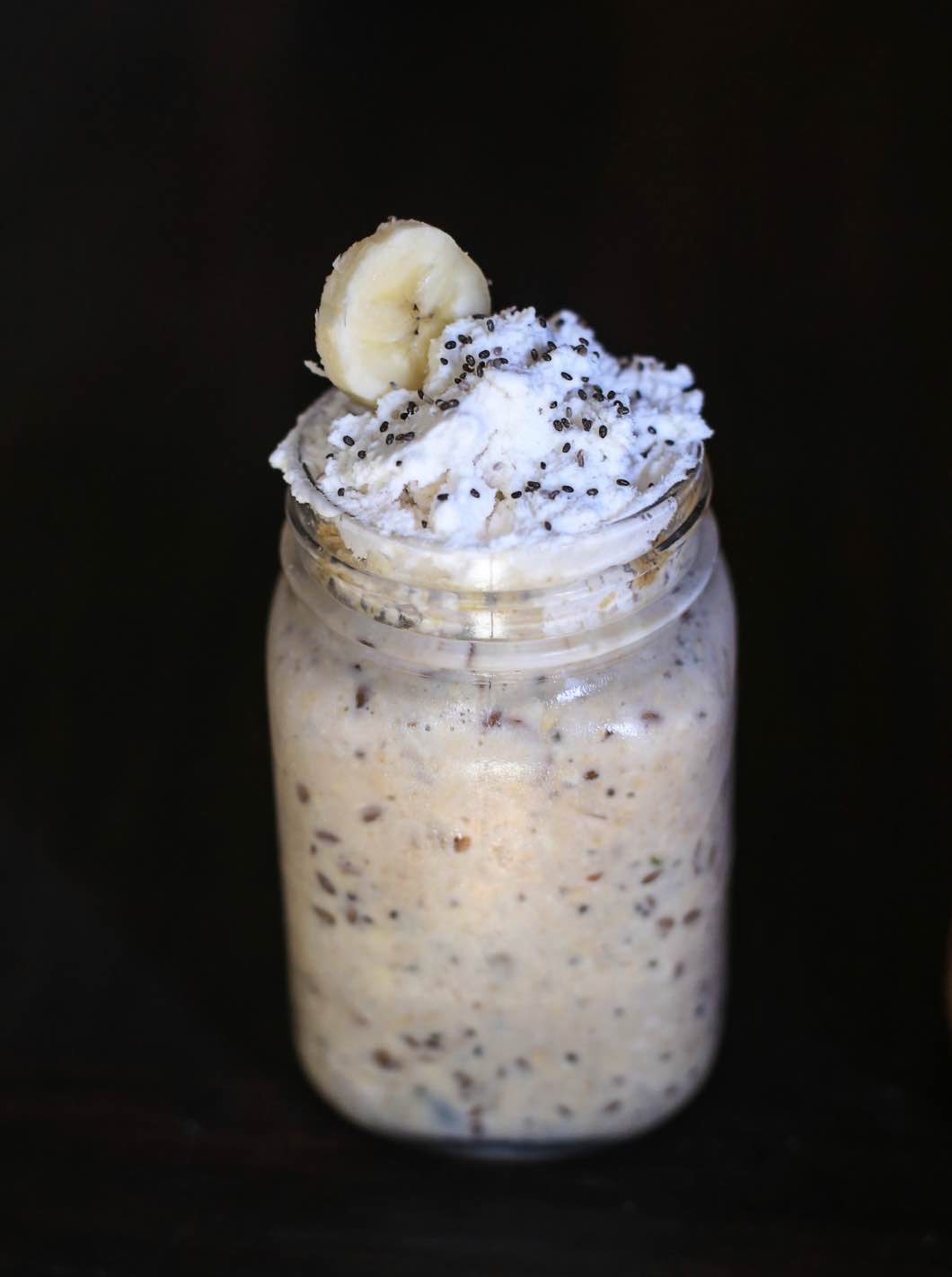 A healthy and delish on-the-go breakfast option
Ingredients
2 cups oatmeal
2 tbsp chia seeds
1 scoop vanilla protein powder
1 banana chopped
10 oz skim milk
2 tbsp maple syrup
1 tsp vanilla extract
organic low fat whip to garnish
Instructions
Add dry ingredients to mason jar and stir thoroughly
Add milk to mason jar and stir until all oats are soaked
Then, add the maple syrup and vanilla and stir thoroughly
Allow to sit overnight (at least 6 hours) and garnish with low fat whip
Happily Hughes https://happilyhughes.com/
The Banana Chia is my current favorite, but Hudson prefers the Brownie Batter: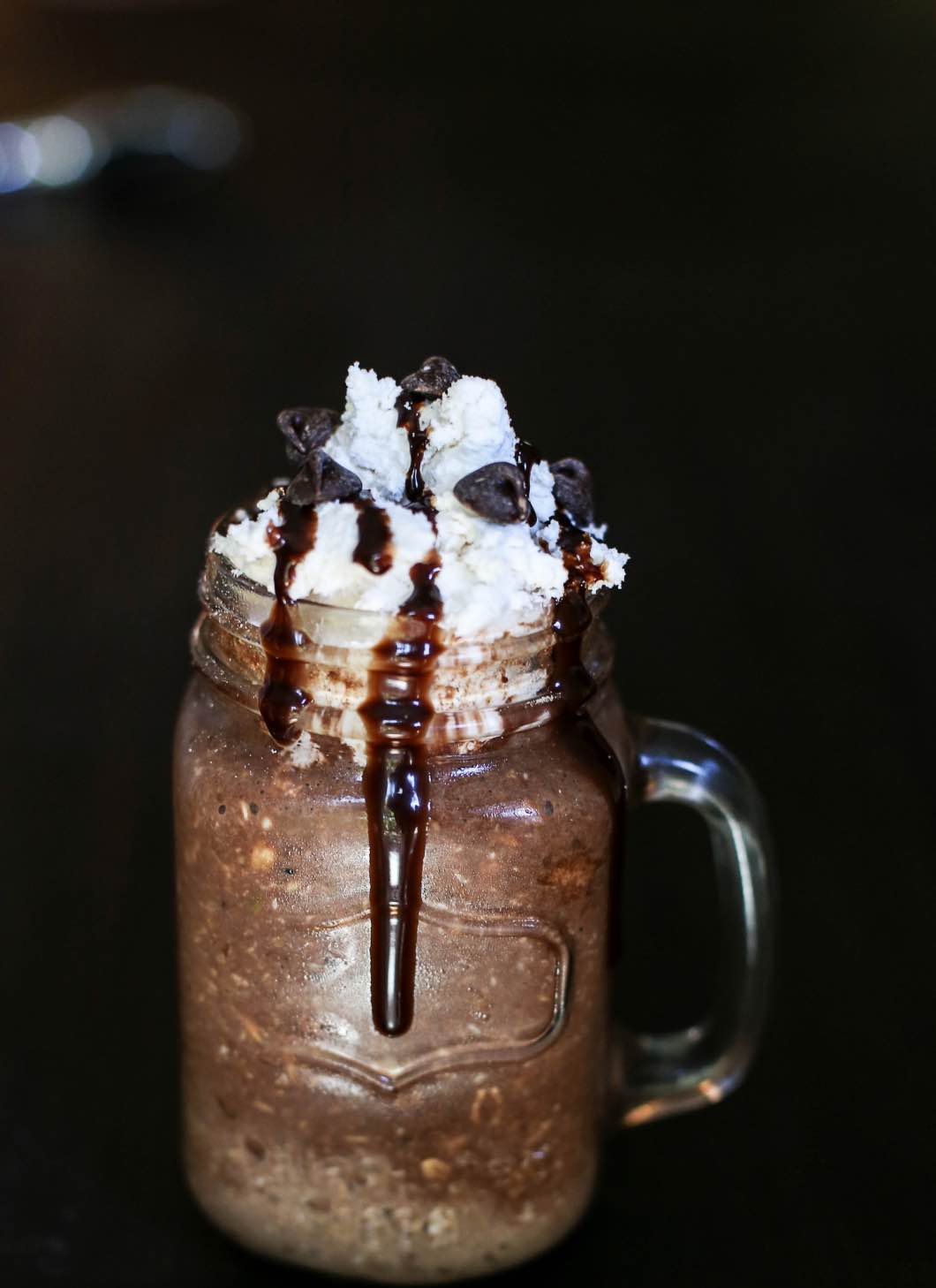 Brownie Batter Protein Overnight Oats
2016-06-23 02:00:47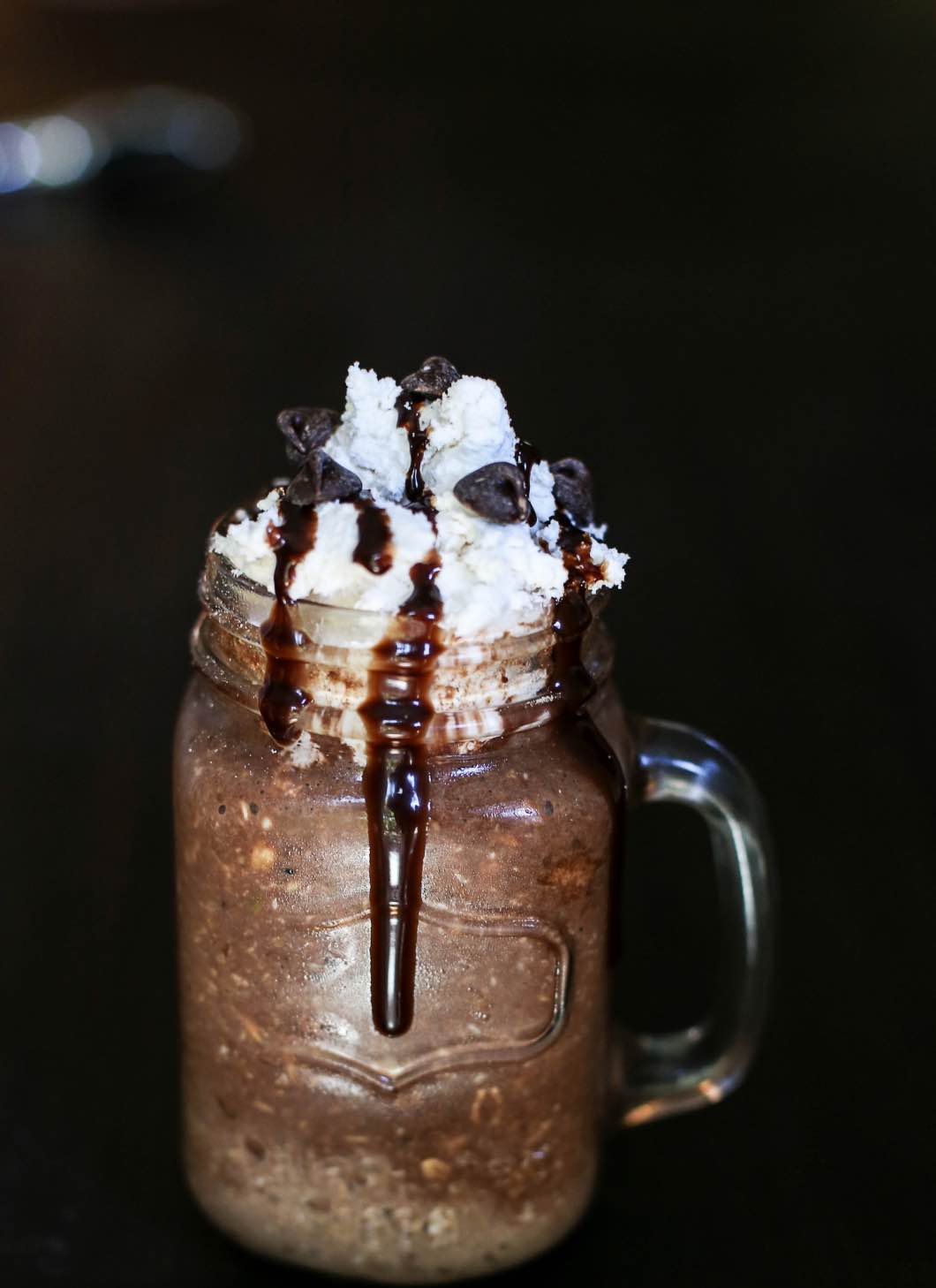 A protein packed chocolatey breakfast on-the-go option
Ingredients
2 cups oatmeal
1 scoop brownie batter protein powder
2 tbsp cocoa powder
1 tsp vanilla extract
10 oz skim milk
low fat whip, chocolate chips, and chocolate syrup to garnish *I prefer dark chocolate but do what you want!
Instructions
Add the dry ingredients together and mix throughly in a mason jar
Add skim milk and vanilla extract and mix thoroughly again
Set in fridge and let cool for 6 hours+
Garnish with whip, chocolate chips and syrup and enjoy!
Happily Hughes https://happilyhughes.com/
As you can see, both of these recipes call for milk. I love milk! Always have, always will. It is a nutritious start to anyones day, and an 8 OZ glass comes packed with protein and calcium. All of which a growing body needs. My son drinks milk every morning and night. Because it's summer time, many kids are missing out on those much needed nutrients due to lack of free or reduced price lunches at school. It's estimated 22 million kids will be without milk this summer.
Which is where the Great American Milk Drive steps in. Currently, 46 million Americans (including 12 million children) receive support from Feeding America®. The most requested item? Fresh milk. Yet it's the least donated. So the Great American Milk Drive is attempting to rectify this issue. If you can donate even $5, a child in need will receive a gallon of milk.
*If you share this post $1 will be donated to the Great American Milk Drive*
For each share of Great American Milk Drive "Feed A Childhood" content with hashtag #milkdrive via Facebook and Twitter between 6/1/16 – 6/30/16, The Great American Milk Drive will contribute $1 to the Feeding America® network for the purchase of fluid milk, up to a maximum total donation of $5,000.
I was selected for this opportunity as a member of Clever Girls and the content and opinions expressed here are all my own.