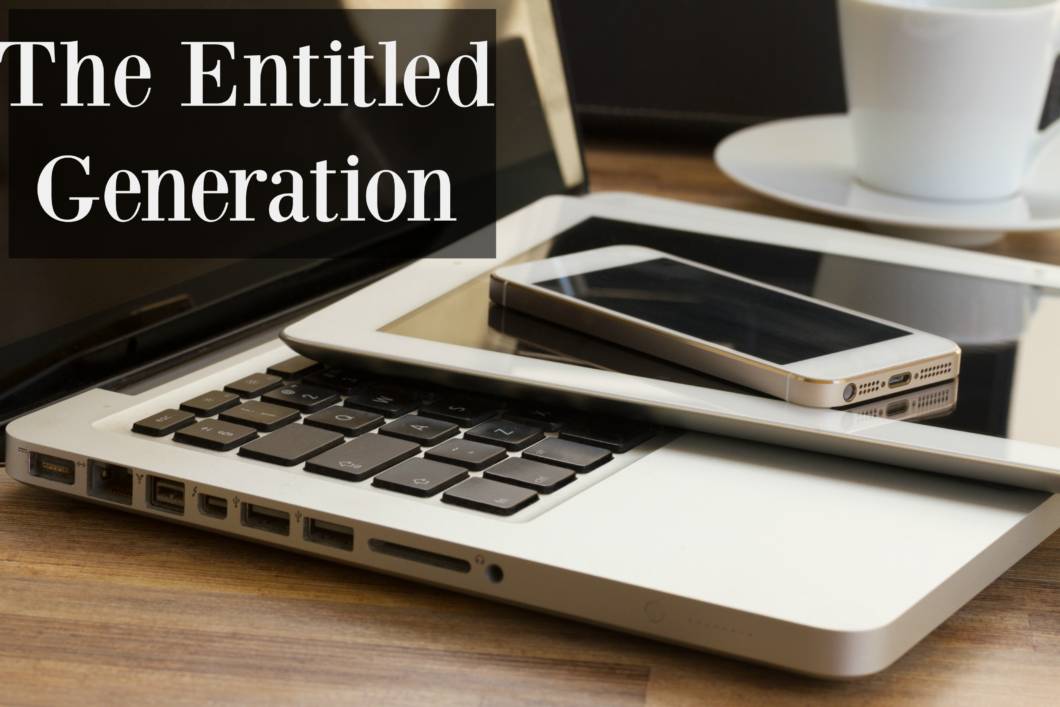 That's it, I have to get this off my chest. I can not STAND the entitled attitude of so many people nowadays. I don't know if it's generational thing necessarily, or if I'm just surrounded by pompous little shits, but I am constantly running into kids AND adults with this sense of "the world owes me."
Example #1- I stopped at my local ice cream parlor and got the kids and I a treat. There was a tip line on my credit receipt, which I silently scoffed at. When the teenager behind the counter brought my ice cream, he made sure to note "we do appreciate tips." I'm sure you do your highness. But I refuse to tip someone who had to scoop ice cream and put some sprinkles on it. That's your JOB sweetie. He didn't even have to bring it to the table! Unless I see someone going out back, milking a cow, hand churning my ice cream, then serving it to me at my table there will be no tip given. There's none earned!
Example #2- Babysitters. I hired a new babysitter to watch my son this week as well. First of all, when did one child constitute a $15 an hour charge? Secondly, if I am paying you $15 to watch my child my house better be in the same clean state I left it in. There were toys EVERYWHERE, and she didn't even bother to clean up his lunch. Um, no. If I had pulled that when I babysat, they would've taken a paddle to me! And I would've deserved it. If I'm paying you MORE than a drop in rate at a nice daycare, my house and child better be spic and span when I get home. The WHOLE point of paying you to come to my house is to cut down on the work for me. Lazy, Lazy, Lazy.
Example #3- Professionally. I used to be in technology sales, and now that I'm in the blogging world I see it too. I LOVE when other bloggers email me asking for advice on their blog or help with their pitch emails. It makes my heart soar to know I am helping another woman achieve her dreams through constructive criticism and learned tricks of the trade. What I cannot stand is the constant asking of contacts. ALL DAMN DAY. Don't get me wrong, there are bloggers that I have a friendship/mutually beneficial relationship with in which we share contacts and blogging tips. However, I am inundated with daily emails from people I barely know, asking for this and this contact. NO. Do the work!!!!! I hustled my butt off to get where I am. Numerous sleepless nights, sweat, tears, and yes even blood have gone into this little blog of mine. I worked hard to be where I'm at. So unless you have something beneficial for me, expect for me to respond with a terse NO.
I also see it from businesses asking for FREE blog posts, Instagram shares etc. Again, NO. Do you pay your employees? Then don't expect me to work for free. It's as simple as that.
I guess my overall message is this: learn to work. I promise you'll see the payoff.