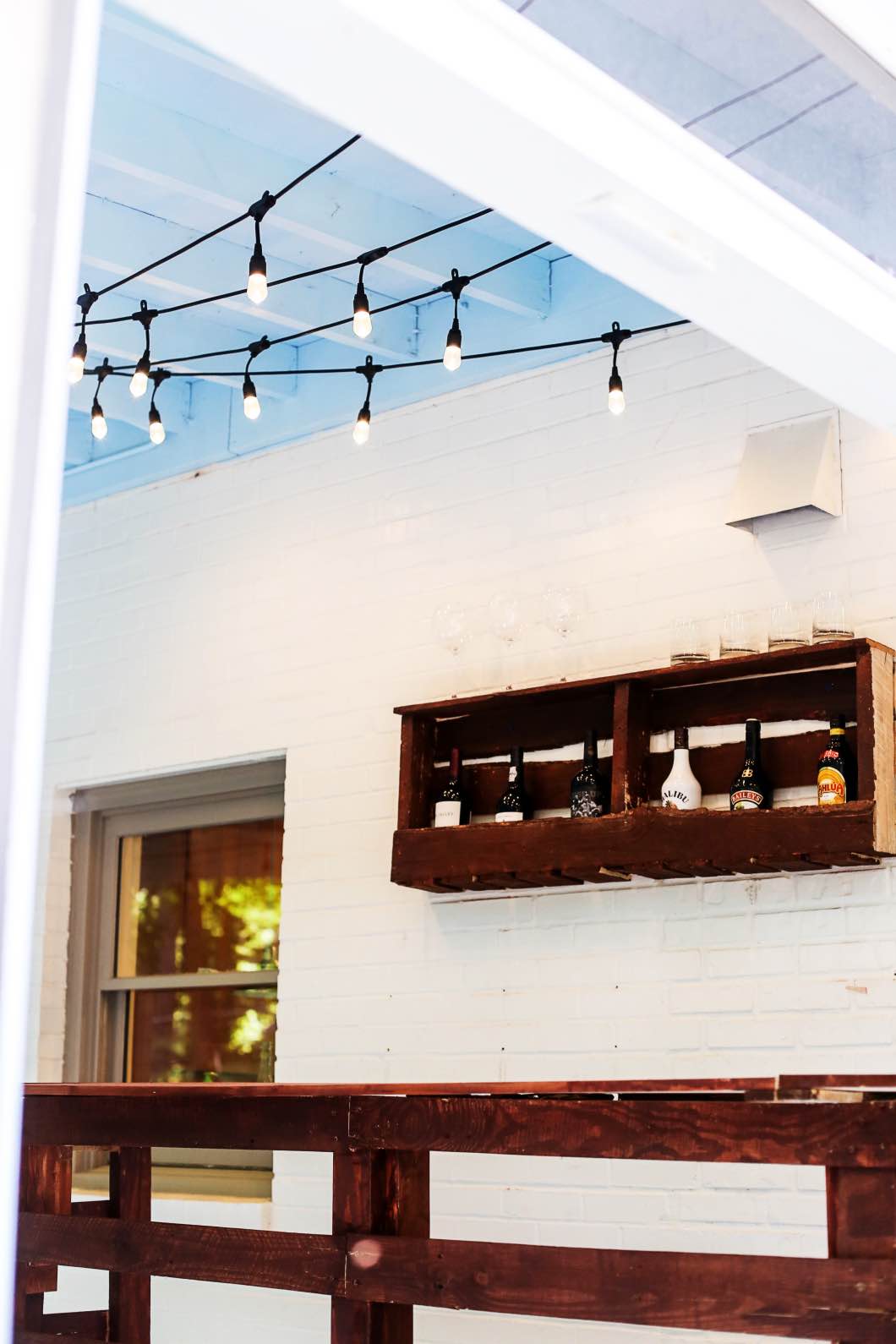 Ok I'm officially done with the patio, I swear. Ok maybe not. But the one thing this sweet space was missing was some light for our late night parties/ get togethers. I partnered with Jasco on these Enbrighten Cafe Lights to bring some much needed light to our favorite room.
The Perfect Patio Lights- how we upgraded our patio with these Enbrighten Cafe Lights.
Aren't they perfect for the space? I wanted ambience lighting and knew the most important place for it would be above the bar. What can I say, we like to party 😉 These Enbrighten cafe lights are new to the market. They're LED lights, energy efficient, and won't EVER need to be replaced. How awesome is that? One less thing to worry about. But what I really enjoy about them is their Bluetooth capabilities. I can turn these on and off via an app on my phone. So those comfy swing chairs we have? I don't ever have to leave the comfort of mine to even turn on the lights.
I was picturing the kind of lighting found at most outside restaurants- you know the zip zagging lines above your head? That's exactly what we wanted to do here. We just screwed in screws where we wanted the lights to cross and hung them up. These strands actually come with tabs for this exact purpose. In summation, Jasco has thought of everything when it comes to outdoor lighting. I love having these on the patio, but you can also use them indoors, on pergolas, in an office space, a basement…wherever your heart desires.
Which is why I've teamed up with Jasco for an amazing giveaway! Enter below to win several prizes. You must be 18 or older to enter and a US citizen. Where will you put your lights?