Treasure Hunt for Father's Day
This shop has been compensated by Collective Bias, Inc. and its advertiser. All opinions are mine alone. #CelebrateAmazingDads #CollectiveBias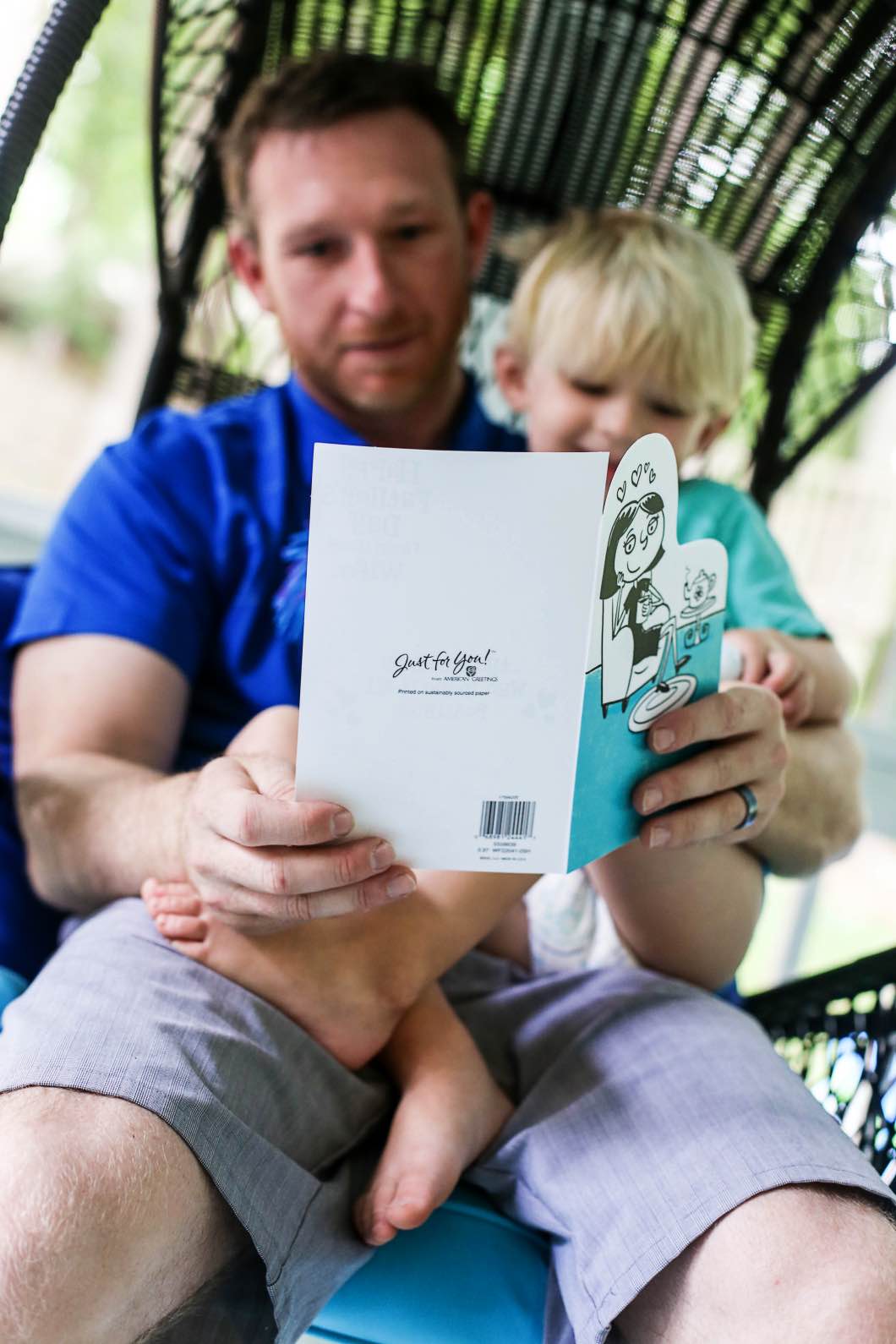 Father's Day is fast approaching and I really want to show my husband how much I appreciate all of his hard work and dedication to our family. So I put together a fun little treasure hunt he could do with the kids. They all had a blast AND he got gifts and love from all three of us.
Treasure Hunt for Father's Day- Great gift ideas for the father in your life!
You'll need:
3 American Greetings cards from Walmart
A golf ball
Purchase a round of golf
A pack of his favorite beer or beverage
One nice gift- I got him a watch
If you're stuck on what kind of theme/gifts to do, try this What Kind of Dad Do You Have quiz: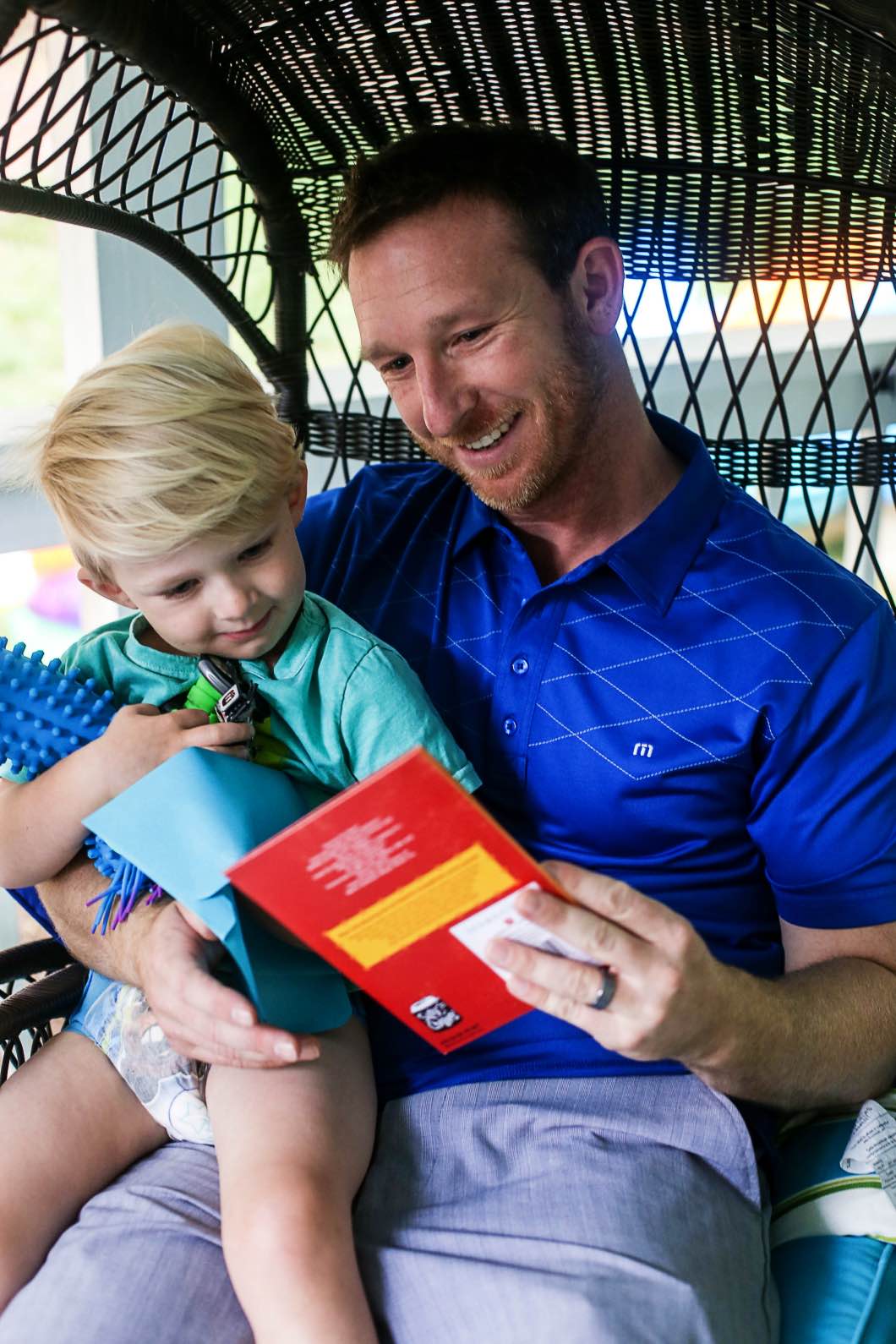 To do the Treasure Hunt:
Decide what order the cards and gifts will go in. I did the watch as the first step, the beer as the second step, and the golf ball as the third.
Fill out each card with a loving note from you and/or the kids. On the back of the card write the clue to the next card and gift, then place the cards in their hiding spots. To give you some ideas: I told Jason to go up to his office, where the first gift was laying on his desk. The clue on the back of the card was "Here is where you like to lay, after you've had one rough day." This led him to the screened in porch, where I had a pack of his favorite beer and his next clue.
Make it fun! Hudson helped me hide the cards, and then he would help Jason find them. Both boys had a grand time and the hubbs loved the sweet gifts.
At the end of the treasure hunt, make sure to give your main man a big hug and smooch and tell him how much you appreciate him!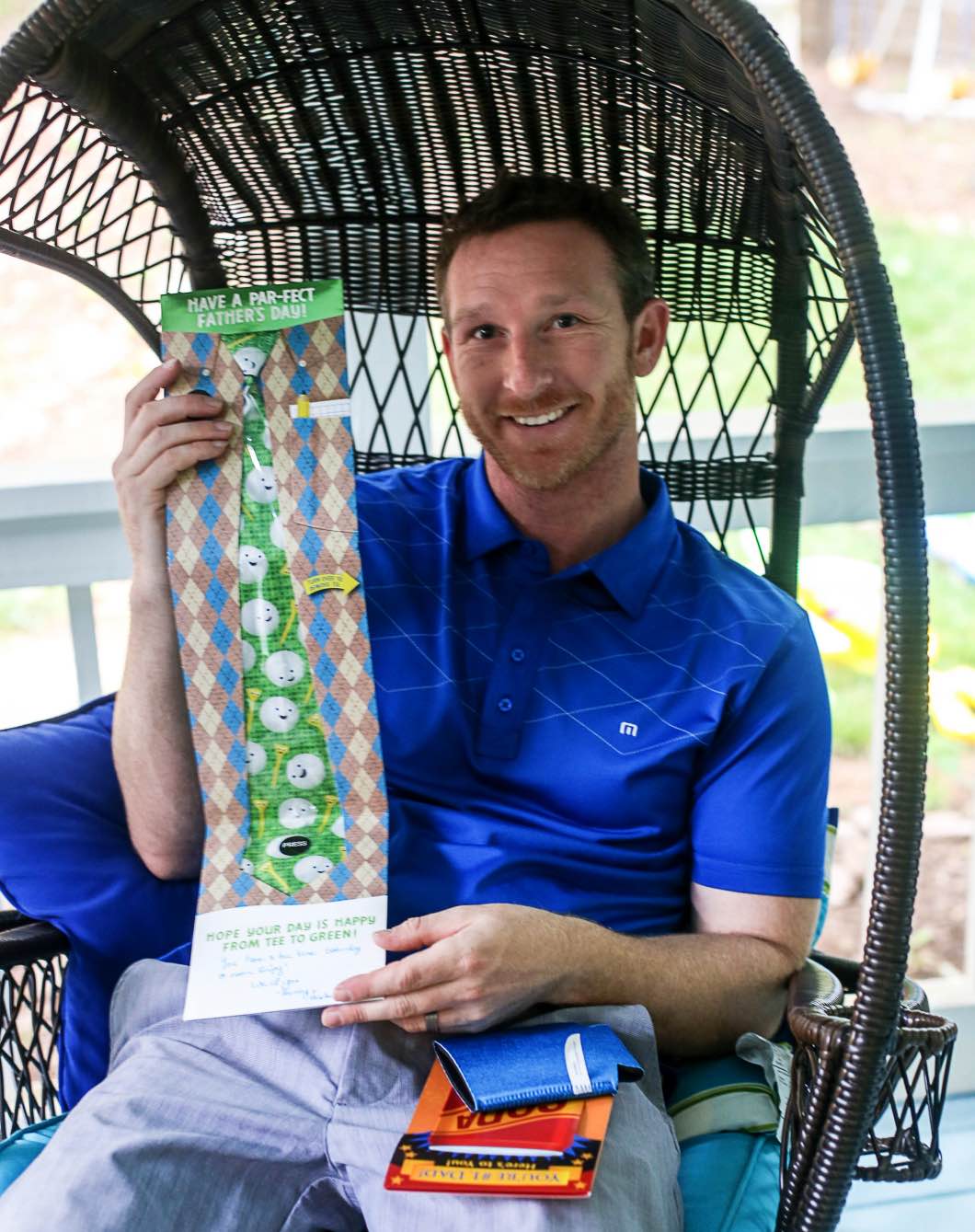 I'm truly blessed with some amazing men in my life. Not only do I have a rockstar husband, but a loving and supportive dad AND father-in-law. All three of these guys deserve to know what a difference they make in their kids and grandkids lives, and I want to make sure this Father's Day I show them! So I plan on doing these little treasure hunts for all three of them.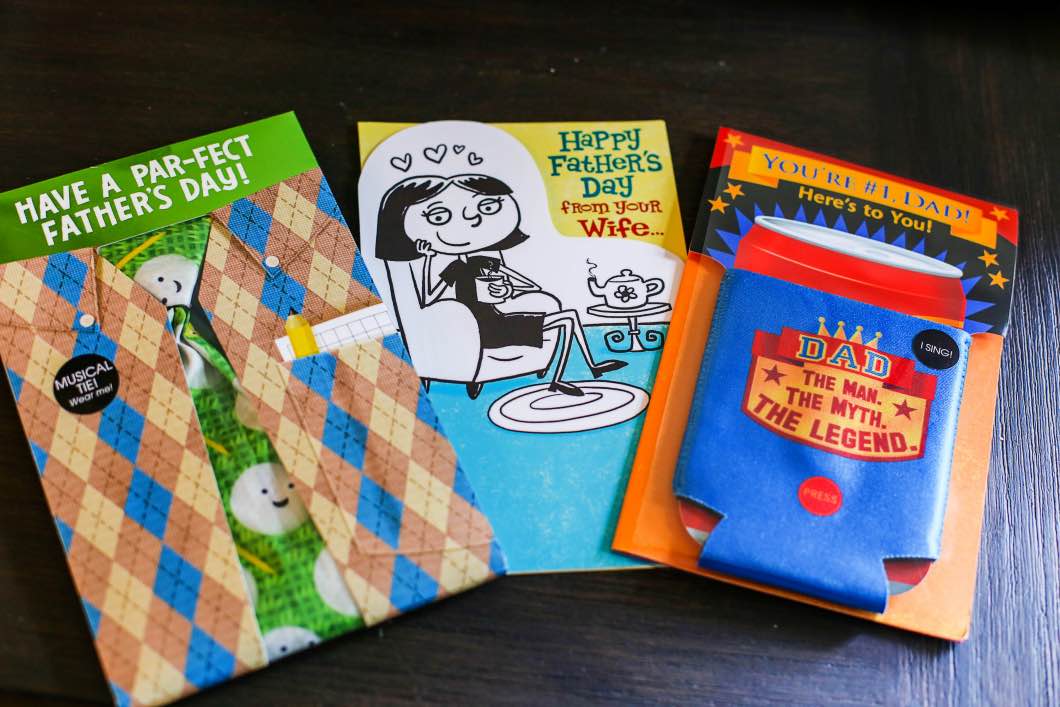 I've always enjoyed giving cards, especially humorous ones. The three dads in my life all love to laugh, so humorous American Greetings cards at Walmart are my go-tos. You can find them in the card aisle in a display that looks like this: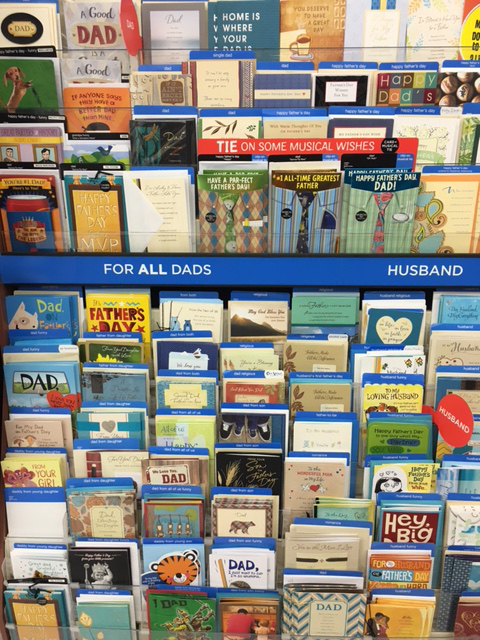 What are you including in your Father's Day Treasure Hunt?