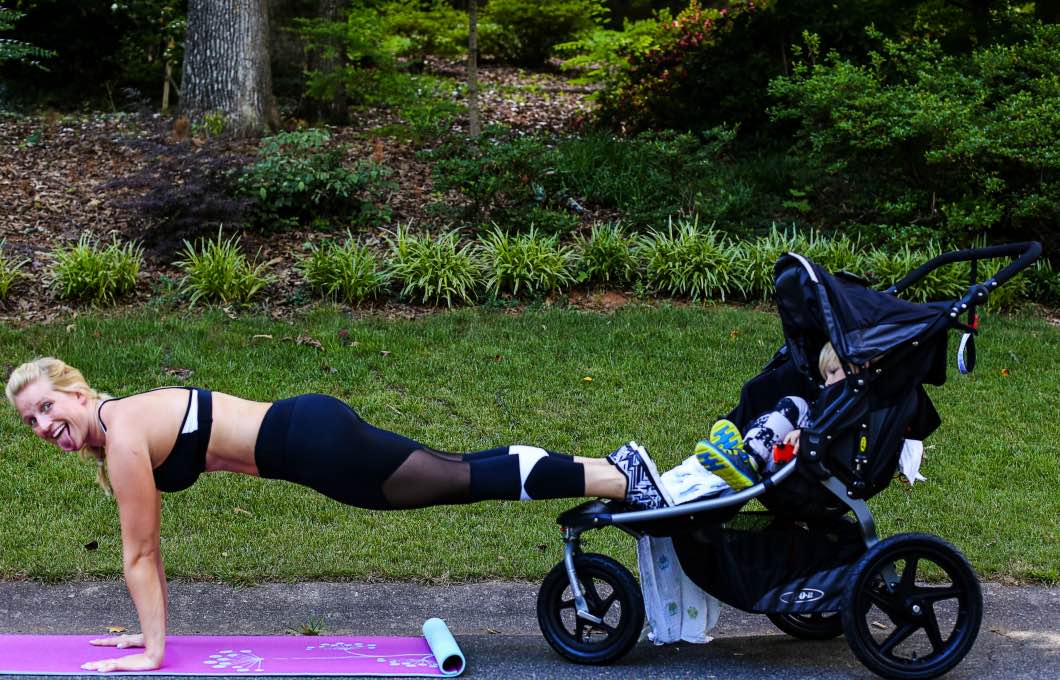 A double running stroller has helped my workouts SO MUCH! Obviously Henley is too small for me to use it to actually run, but it's helped us get out of the house so much more. AND it means I can do stroller workouts. I've added one of my favorite stroller workouts below. But first, let's talk about this fantastical double stroller by BOB.
Stroller Workout- a stroller workout for postpartum women, as well as a review of the BOB Flex Dually.
Workout gear c/o of Onzie- linked below.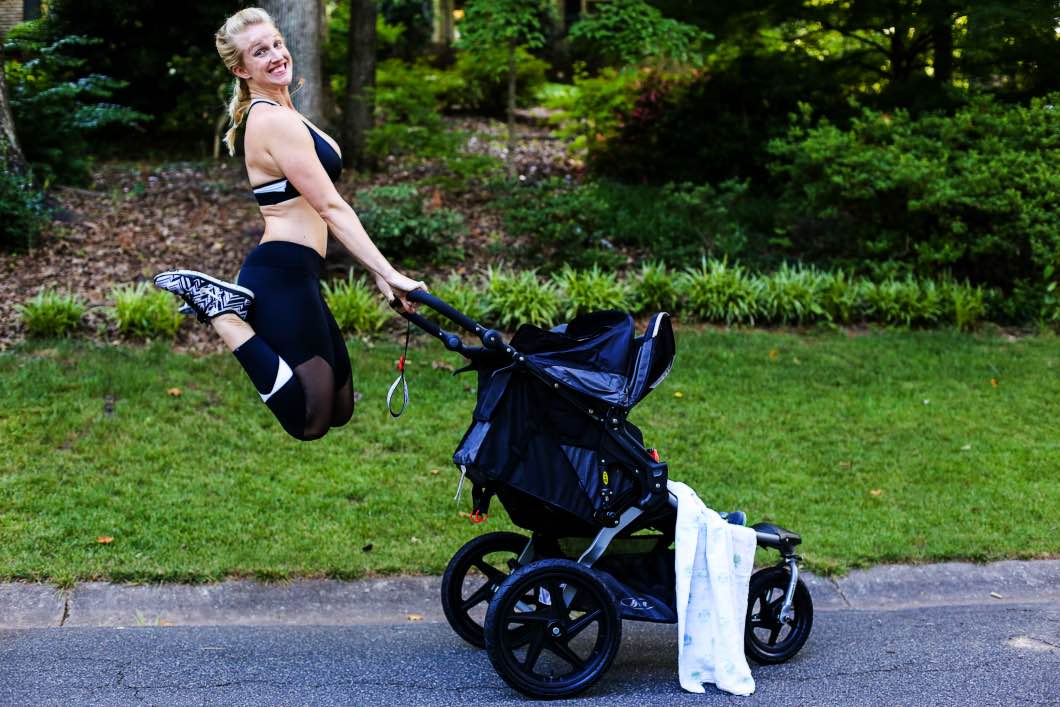 The biggest issue I had with finding a double stroller, running or regular, was one with a seat big enough for Hudson. This kid is HUGE. The BOB Flex Duallie is the only stroller I could find that he actually fit into comfortably! It also has the highest weight and height limit of any double stroller I looked at- 100 lbs and 44 inches.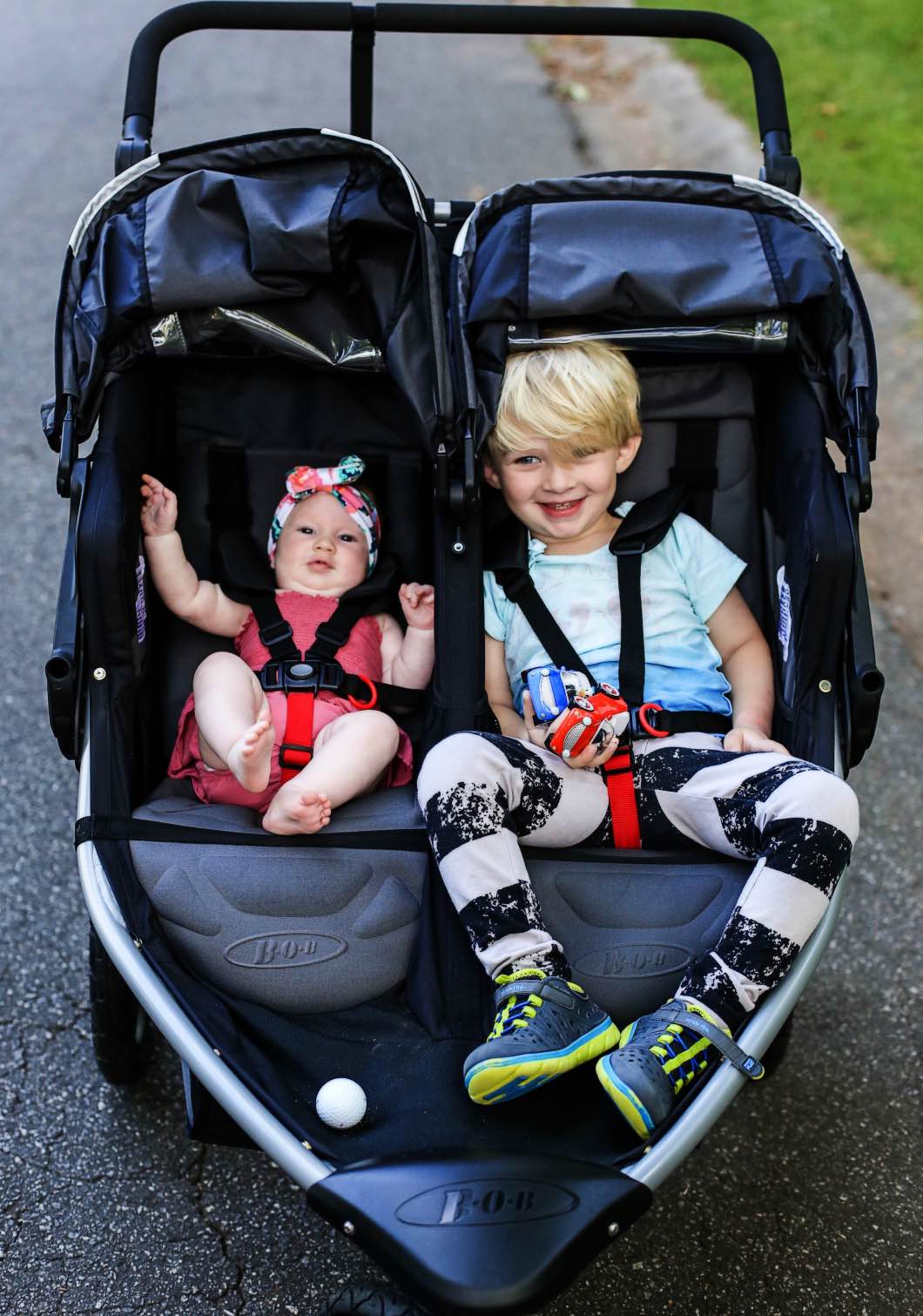 After receiving the stroller, I put it through it's paces. I went for a run with it, just Hudson and I. I've done several stroller workouts with it, and I use it almost daily to take both kiddos on a walk. We even took it up to the lake house last weekend to see how it traveled. So how did it rate?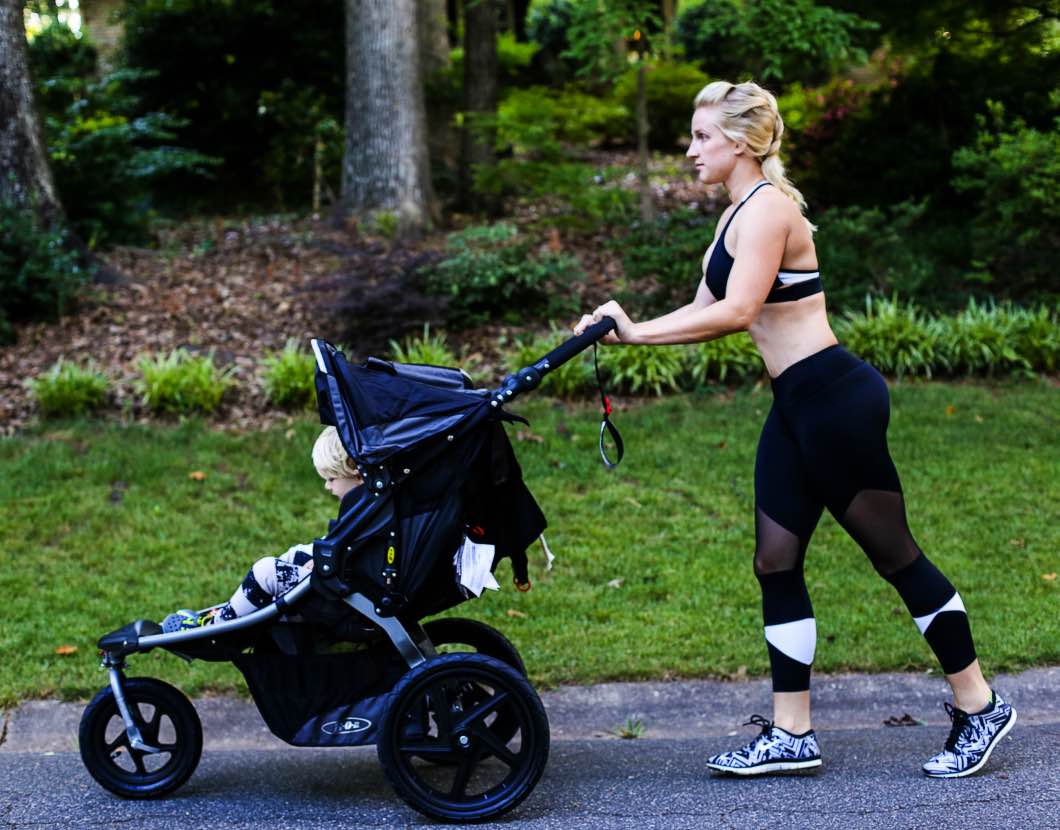 5 stars from me. I absolutely love the sturdiness of this stroller! Yes, it's a bit on the heavy side at 34 lbs. But it is absolutely worth the extra arm workout. It rides like a dream, and makes the 50+ pounds I'm pushing feel like nothing. The BOB Revolution Flex Duallie is extremely easy to steer and handles well on pavement, gravel and even sand thanks to the state-of-the-art suspension system. The handle bar is adjustable, which is great for giant me or my little mother-in-law. It collapses easily, and if you want to travel with it you just need to pop off the tires (I promise it's simple). From a mom's perspective, I especially appreciate the extra large canopies to shade the kids from sun, and the plentiful storage options.
Friday nights you'll find us using this wonderful stroller to walk the kids downtown for a family dinner out. I have enough room for my diaper bag, drinks for everyone, AND toys to keep them both entertained.
Now for your stroller workout: