Must Follow Mommy Bloggers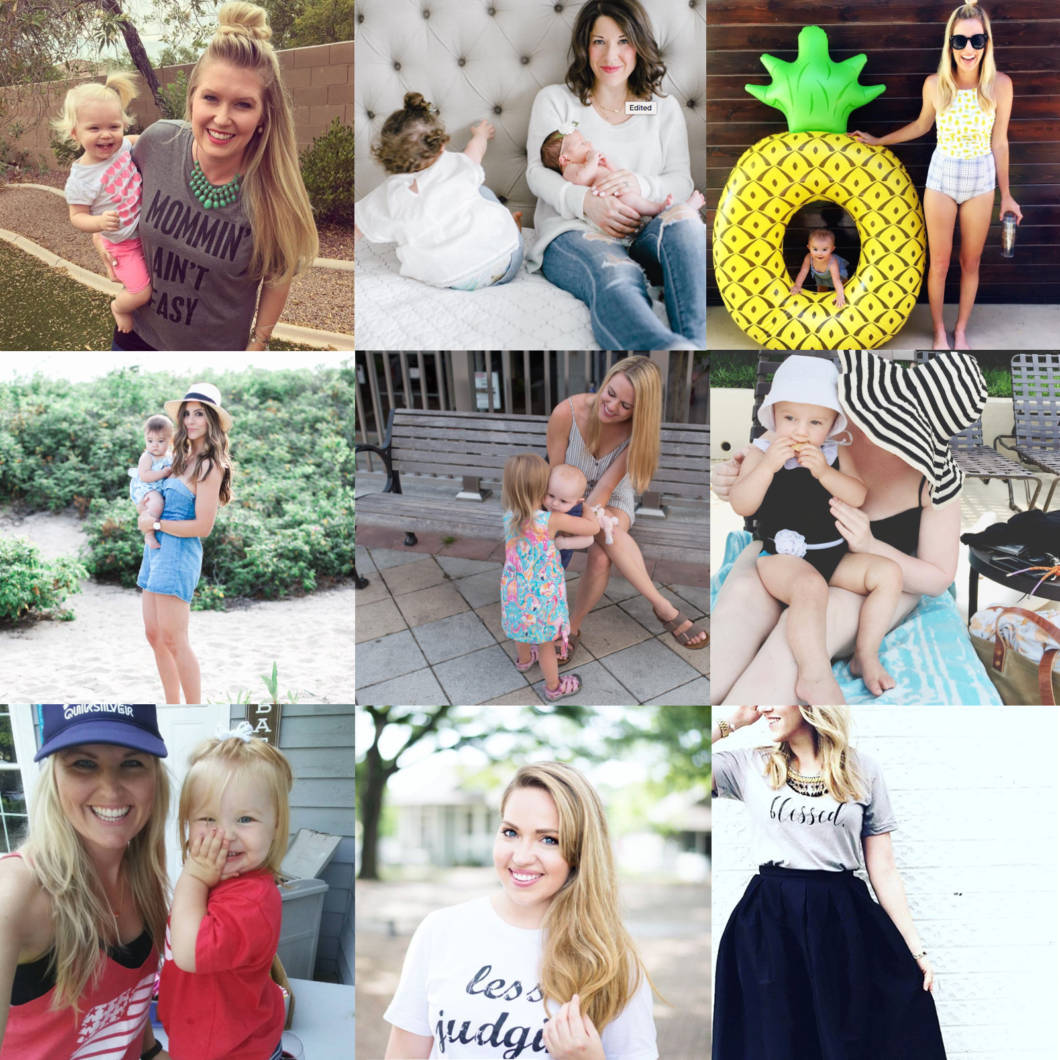 Let me preface this by saying I strongly dislike the term "mommy blogger". Once you look at the amazing women I'm about to introduce you to, you'll understand why. We blog about so much more than motherhood! I'd really like to change the title to "badass bloggers who are also mothers" but I think it may be too much of a mouthful. Anyways, here is the first installment of my Must Follow Mommy Bloggers *cringe* series. The second post is HERE. I look up to and admire every one of these women! I hope they brighten your day just as they brighten mine!
Must Follow Mommy Bloggers Pt. 1
Simply Sadie Jane– She's so many #goals it's not even funny. Fitness enthusiast, fashionista, and inspiring mom/wife. I've been following her for years and her posts either make me want to run to the gym or go shopping!
It's Simply Lindsay– Huffington post writer, style guru, and inspiration. She writes beautifully and I love the topics she covers!
Cuteheads– Esther is sunshine on a cloudy day. We've been e-friends for years and she really is a ray of happiness. Supportive, hard-working, and has both a beautiful blog and children's clothing company!
Beauty and the Binky– Jaclyn is a stylish mama of many trades! She covers everything from current events to fashion to beauty must-haves.
Casual Claire– I mean this one's a no-brainer. She's my blogging bestie so I'm biased, but you're missing out if you haven't read her blog. She covers all things mommy, baby, fashion, beauty and travel!
Christina Boyce– Talk about inspirational. This mama tells it like it is, with a few well placed curse words if need be. She makes being a mother both funny and truthful and I LOVE her honesty.
Lauren Mcbride– Talk about a gorgeous feed/blog/family. Her instagram and blog are lovely and filled with great fashion and home decor.
Chanel Van Reenen– another honest and hilarious must-follow. Her fashionable kiddos and fantastical party themes are such eye candy!
Krista Horton– You guys. She's amazing. Her feed and blog are pretty much happiness. Plus, she just started her own interior design business!
A photo posted by Jenna Wodiske || BLOGGER (@espresso.ever.after) on
Espresso Ever After– Jenna is a fashionista mama who shares great beauty tips, childrens' gear, and recipes to name a few!