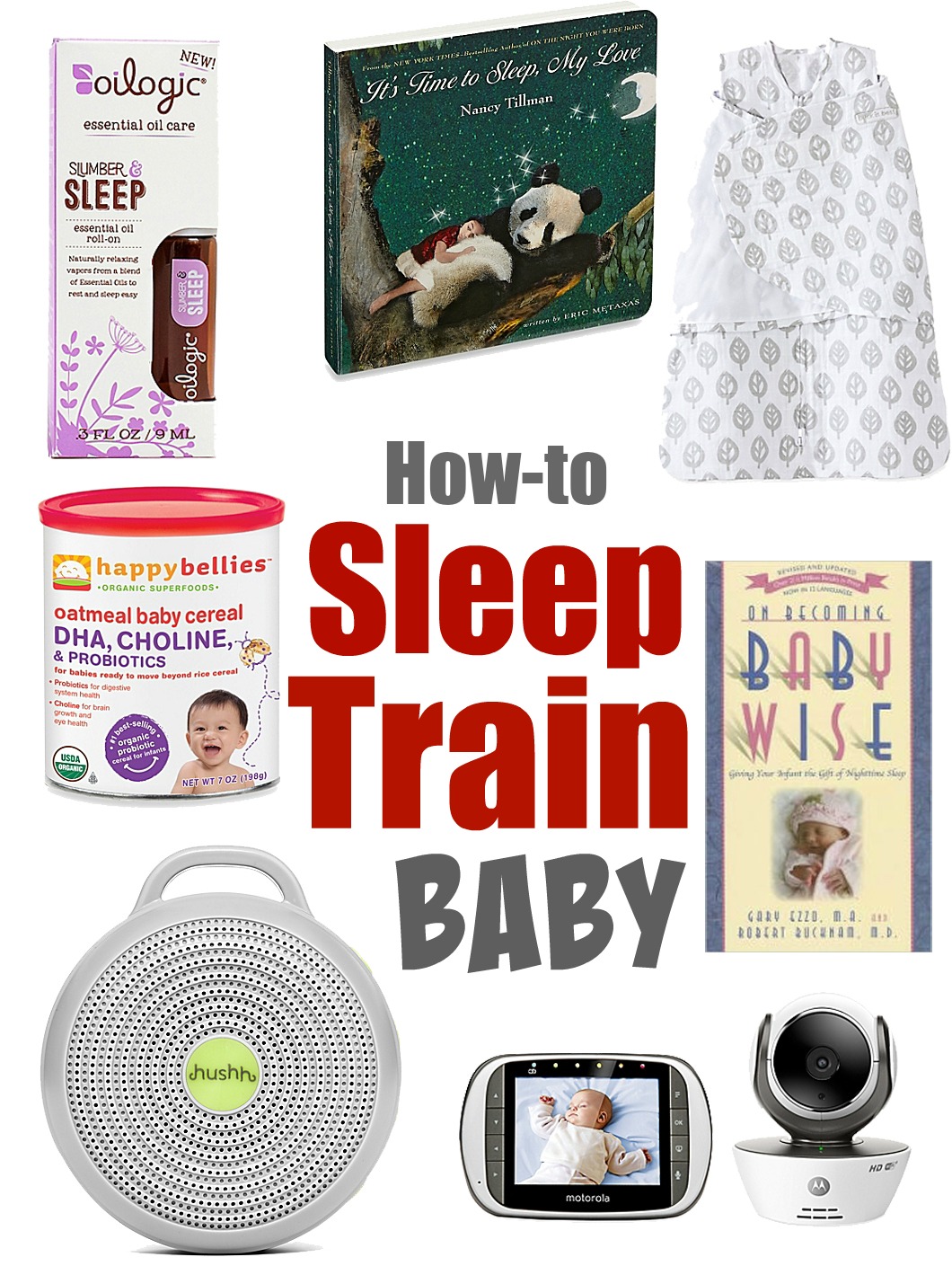 We all need sleep. I'm one of those who needs it more than most. If I don't get a good solid 4 hours at least it's end game for me. Seriously, I can't function. With Hudson it wasn't a problem. He slept through the night at 6 weeks and never looked back. Henley, on the other hand, hates to sleep. I'm not exaggerating here. She really dislikes sleep. So sleep training has been our focus for the last month and I am happy to finally say that she is sleeping through the night!! Here is how to sleep train baby.
How-to Sleep Train Baby- tips and tricks to get baby sleeping through the night! Including an example schedule.
These are the items we used to sleep train Henley (clockwise from top center):
It's Time to Sleep My Love– I read 15 minute of books to her every night, but I make sure to finish with this book every single night. This acts as a cue for her to transition into self-soothing mode.
HALO SleepSack– Girlfriend LOVES to be swaddled and these tend to stay on the best.
Baby Wise- This is the book I used to create her schedule and break her bad sleep habits. I also used it with Hudson!
Motorola® MBP853Connect Digital Video Baby Monitor– This monitor is one of the best I've used! I love it's wifi capabilities. If I'm out for a random night on the town, I can check in on her by signing into wi-fi on my phone!
Marpac Dohn Original Sound Conditioner– I don't use this every night. This is if we have people over or I know I'll be making noise. I want her to sleep undisturbed so I turn this on to blank out all the other house noise.
Happy Baby Happy Bellies Oatmeal– Adding 1 tsp per every ounce in her nighttime bottle has helped tremendously!
Oilogic Sumber Sleep Essential Oil Roll-On– As part of her nighttime routine I give her a massage for 5 minutes. At the end of her massage I dab a little of this onto each of her heels.
As always, I found and purchased all of these items at buybuy Baby– my favorite baby retailer. If I ever have a question, or just want to try the newest baby gear, I go to my local buybuy Baby and talk to one of their very knowledgable staff. If they don't know the answer to one of my millions of questions, they'll certainly do everything in their power to find out! I so appreciate how customer service is top of mind.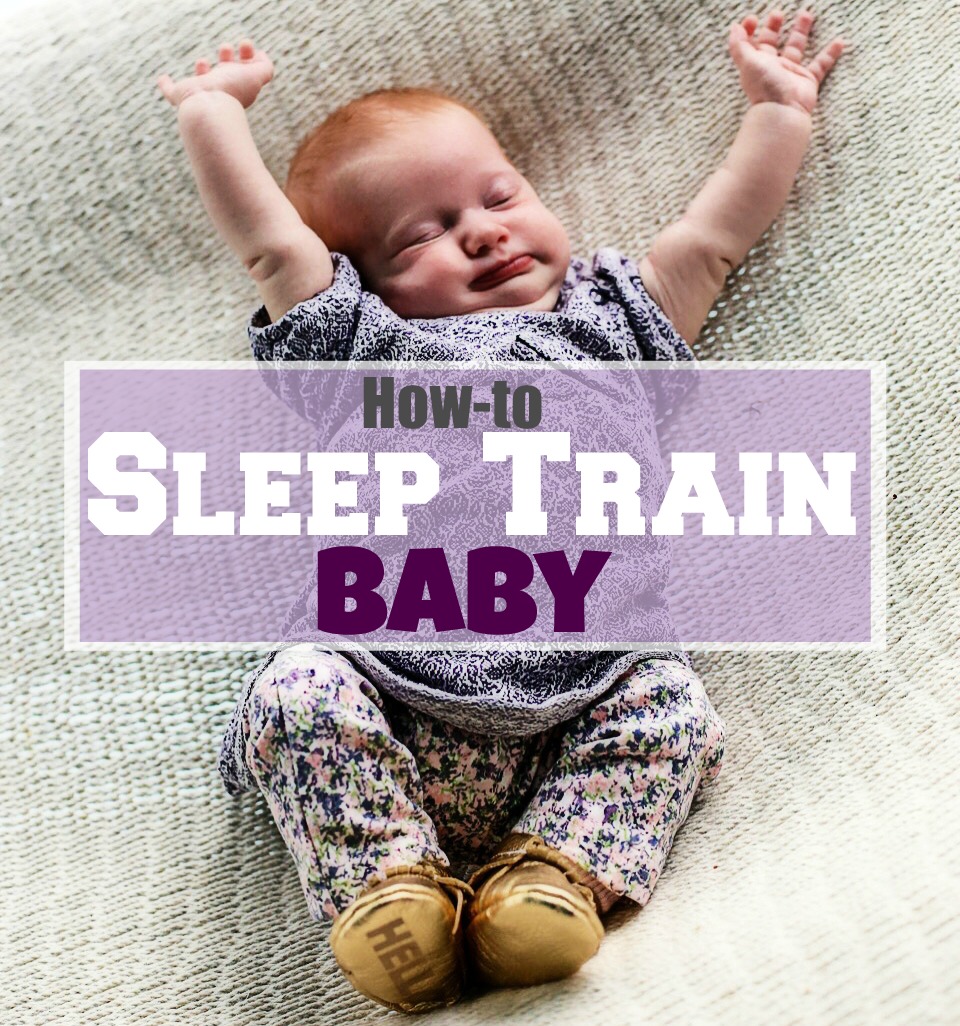 If you need a point of reference for creating your own baby's schedule- here is Henley's current schedule:
6 AM 8 Oz bottle and jar of food
10 AM 6 Oz bottle
10:15 AM Nap
12:00 PM Wake up from nap and 6 Oz bottle and jar of food
4:00 PM 6 Oz bottle and Nap
5:00 PM Wake up from nap
7:00 PM Jar of Food
8:00 PM 8 Oz bottle with Oatmeal
8:15 PM Bath/Massage, Book Reading and then Bed
This post has been compensated by buybuy BABY. All words are my own.