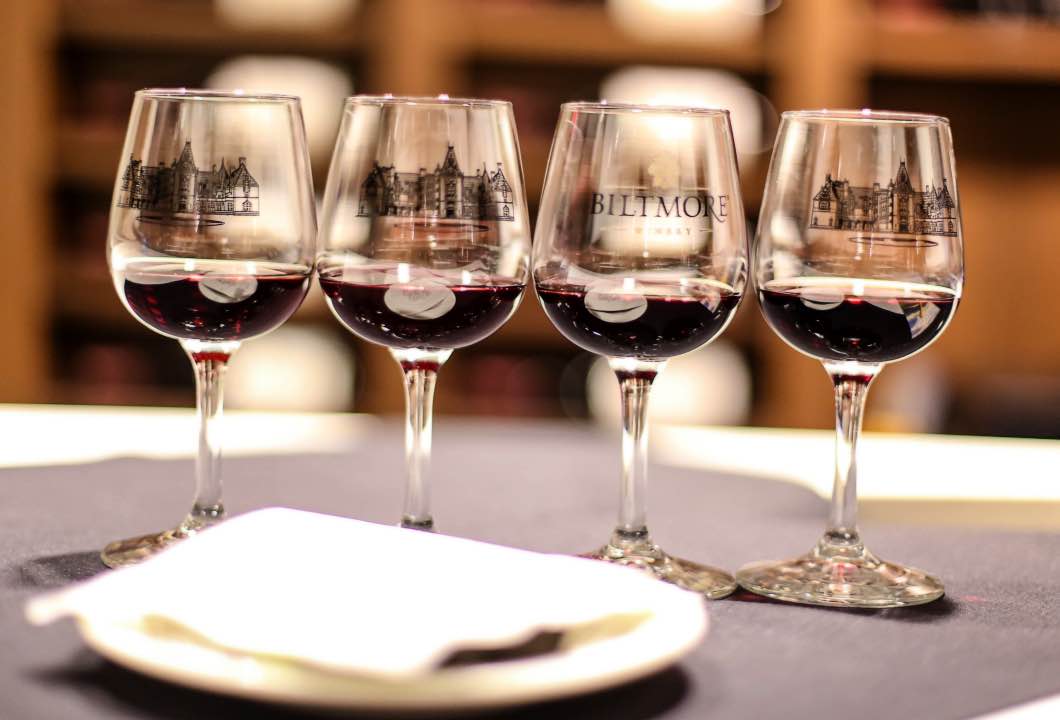 If you were following on Instagram stories, then you know I got away last weekend with my ladies for a Bachelorette party. We went to Asheville for a quiet yet fun weekend away. We hit some of the best spots in Asheville! Here are all my recommendations for an Asheville Girls Trip.
Asheville Girls Trip Guide
First, you obviously have to hit up the Biltmore Estate. Our group did a private tour, as well as a wine and chocolate tasting and I could not recommend it more! We had Les Norman as our wine expert and tour guide and he taught us so much about both the Biltmore specifically, and how to taste and enjoy the fabulous wines made there. If you can request a guide next time you go, make sure to ask for Les. He makes the experience that much better. All of the girls enjoyed both the tour and tasting, and several of us bought bottles to bring home. I highly recommend the Biltmore Reserve Cabernet Sauvignon AND the Pinot Noir. Next time I visit Asheville, I plan on staying at the Biltmore and touring the whole estate! There's so much to see and do there.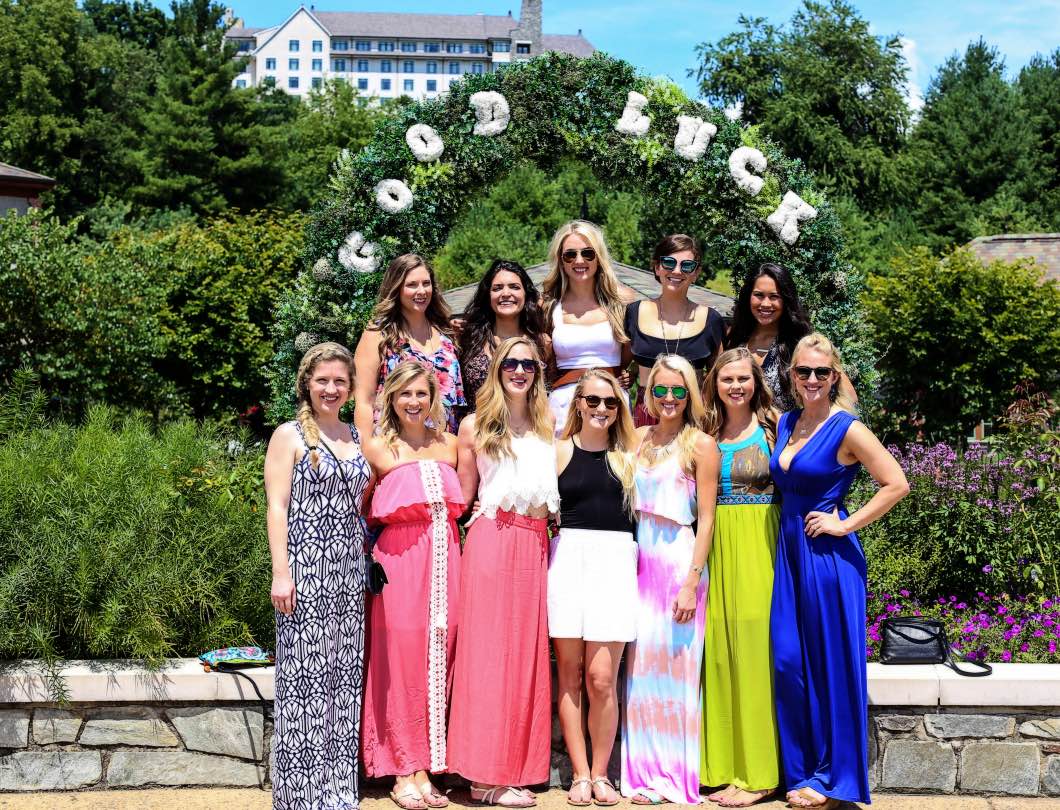 Other places you MUST visit are as follows:
Monk Pub: Try Asheville's finest beers and soak in the ambiance of Monk Pub. It's smack dab in the middle of downtown and a must for any beer lovers.
Wicked Weed- a fun outdoor bar with delish bar food! A great stop as you meander around downtown.
Biscuithead- Get ready for the best breakfast of your life. Biscuithead serves open faced biscuits topped with eggs benedict, fried chicken and much more. What makes it so fabulous is the fresh out of the oven biscuits and the BUTTER and JAM bar. Yes you read that right: you can make your pick of freshly made jams and butters to smother on that fluffy biscuit. I also recommend the bacon of the day and a pitcher of mimosas.
Nightbell is a great dinner spot in downtown Asheville. It's tapas and fun mixed drinks galore, so booze it up and share some food with your best gals.
Sky Bar- One of the coolest bars I've ever visited. It's 3 stories of bars that overlook all of Asheville and the mountain range. That fresh air plus delicious drinks equals a great time had by all.
Lodging- there are SO many mountain cabin rentals. We rented this adorable farmhouse. It's a great fit for up to 12 girls and you have a view of the mountains. It is a good drive into town so I would uber or get a van driver for the weekend.