How to Feed a Picky Eater
This post has been sponsored by Go & Grow by Similac®.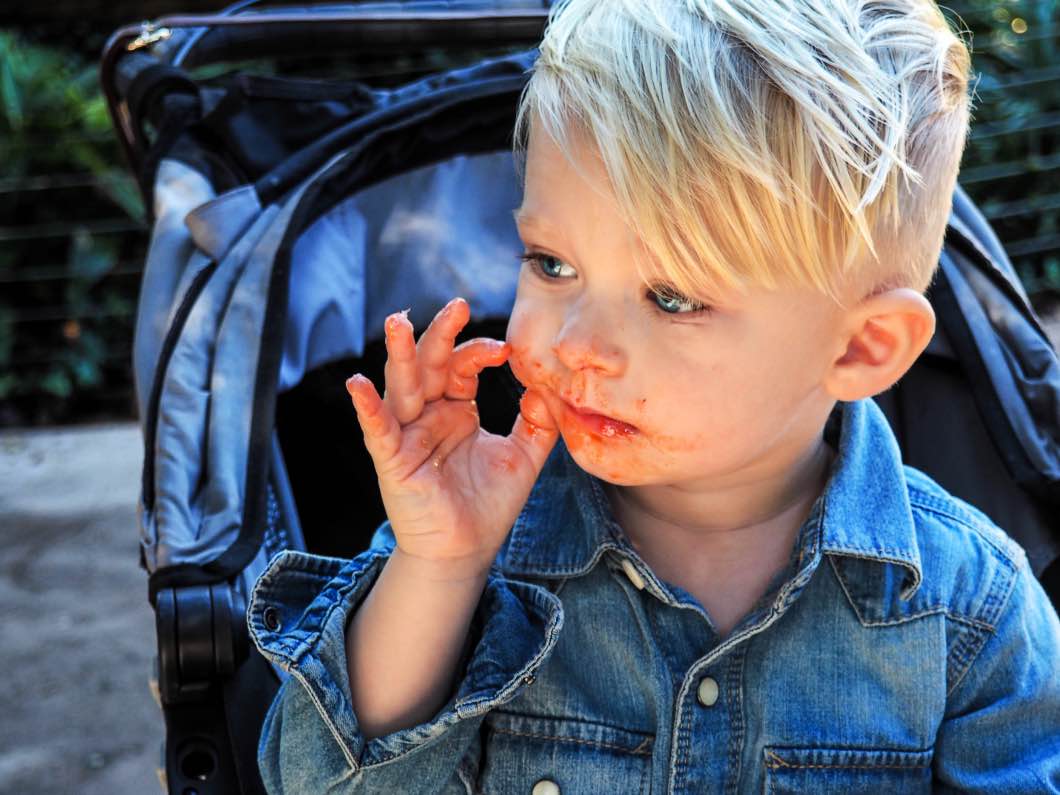 As a baby, Hudson was the BEST eater! I mean he'd eat any and everything I put in front of him. He LOVED broccoli, for crying out loud. Then he hit two years old and it all went down the drain. Vegetables were "yucky", chicken was "gross," and the only fruit he'd eat was apples. So I had to find ways to trick him into eating healthy.
Here are my tips on How to Feed a Picky Eater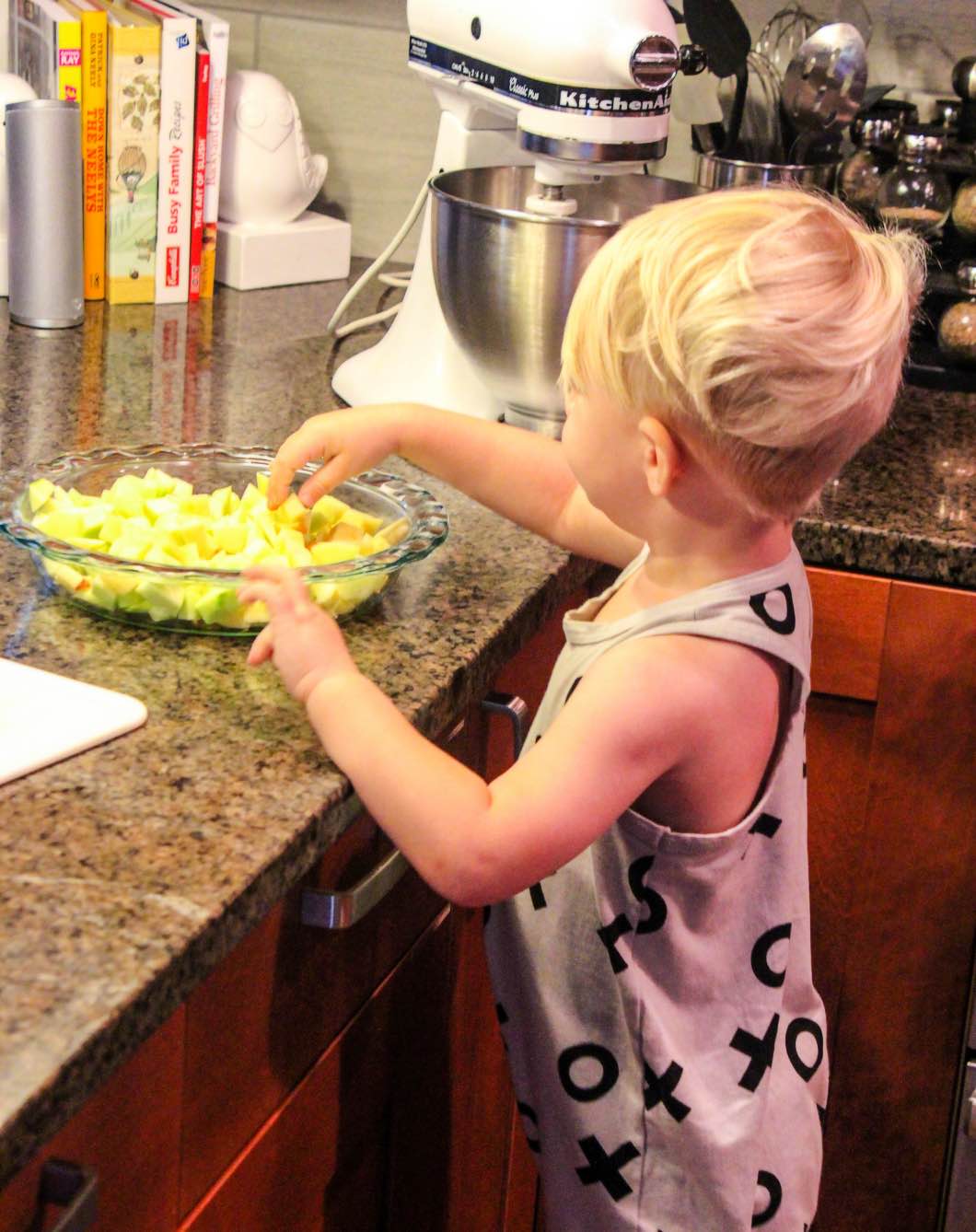 Hide those veggies! After doing my research and speaking with my pediatrician there is nothing wrong with hiding veggies in kids' food. Research shows that if kids are constantly subjected to the same tastes (even without them knowing it), they will eventually grow to tolerate and maybe even like those flavors. Some examples of ways I hide veggies in Hudson's meals:
Finely chop peppers, onions, and spinach and place in spaghetti sauce or pizza marinara.
Blend spinach and/or kale in smoothies.
Finely chop spinach/kale and onions and mix into scrambled eggs.
Zucchini fries! Hudson has no idea they're not French fries.
Cauliflower in mac and cheese.
During the fall I make pumpkin pancakes, muffins, and bread with minced zucchini.
Veggie Zoodles! Buy a zoodler and make squash noodles. I even tried this trick on my husband and he was pleasantly surprised.
Steam broccoli, then chop it into teeny tiny pieces. You can hide this in any and everything: grilled cheese, quesadillas, eggs, sandwiches, etc.
I try to make Hudson a smoothie every single day. Normally it contains a frozen banana, a berry of some sort, and frozen spinach or kale. I have several smoothie recipes here.
Speaking of frozen bananas, try making banana "ice cream". Just blend a frozen banana with strawberries or blueberries and you have a delicious sorbet to share with the kids!
Have a child who hates anything with protein in it? Hudson went through that stage. I put an all-natural protein powder in muffins, pancakes, donuts and any other baked goods I make.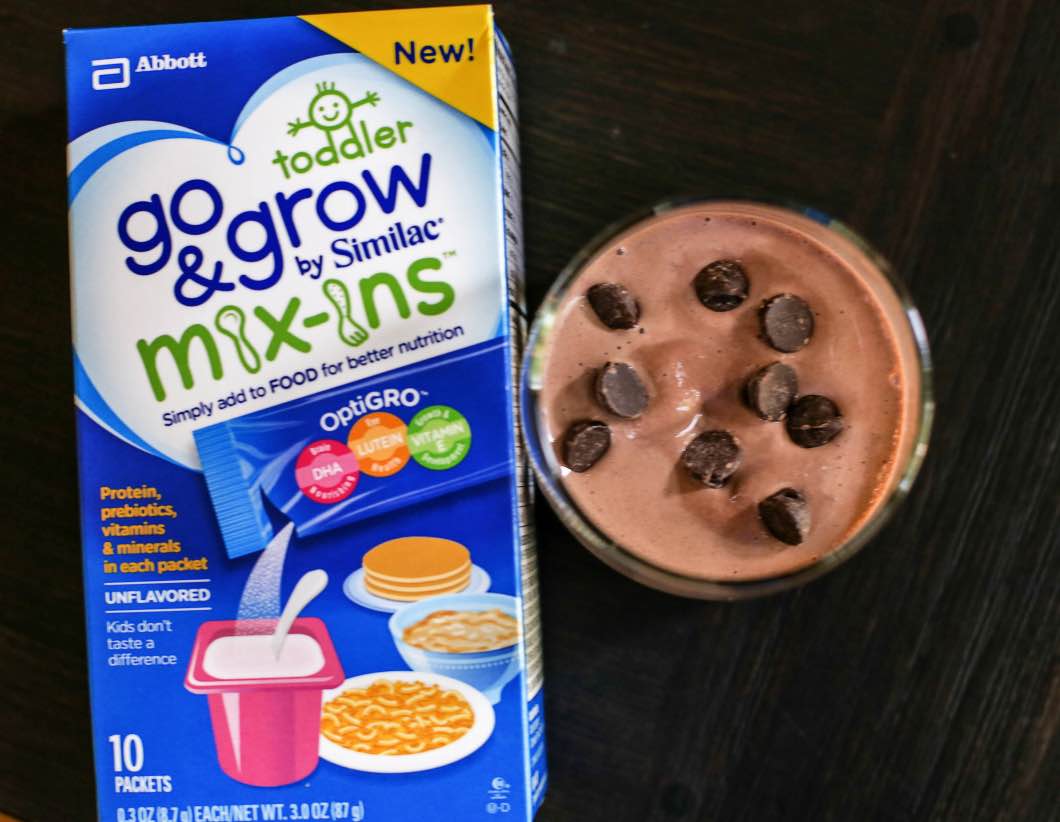 Here's a good recipe to get you started:
Chocolate Nana Ice Cream
You'll need:
1 frozen banana
¼ cup frozen spinach
4 TBSP cocoa powder
1 packet of Similac Toddler Go and Grow Mix-Ins
Chocolate chips to garnish
Directions:
Blend all the ingredients (minus the chocolate chips) together until you achieve a smooth, creamy consistency.
Pour into a cup and garnish with chocolate chips.
This "ice cream" contains 3 grams of protein, 3 grams of fiber, and 13 essential vitamins and minerals. Not to mention it also contains Lutein and DHA for optimal brain growth. You just mix the unflavored packet in (your toddler wont even be able to tell it's in there) and BAM – super healthy nutrition! I hope this helps with your picky eater! If you have any other suggestions, please comment below. I'd be happy to add them to this list.
Go & Grow by Similac® Food Mix-Ins™ and Toddler Drinks are secret weapons for adding nutrition to toddler meals!