Maxi Cosi Dana Stroller Review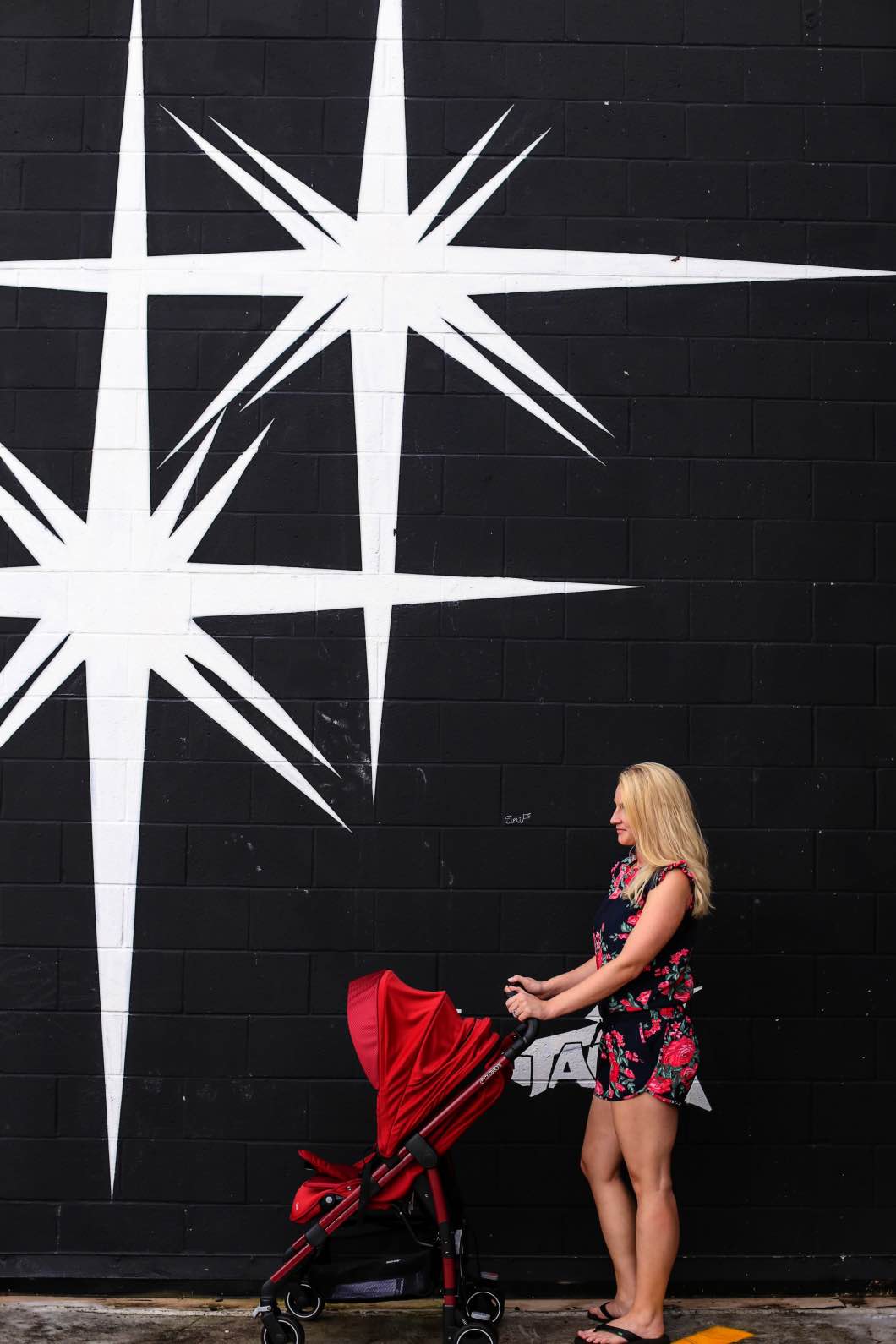 By now you're well aware of my Maxi-Cosi love. I just received the Maxi-Cosi Dana stroller and I have to tell you about it! But first can we give two thumbs up for this gorgeous red color? When my outfit and my stroller match, I know it's going to be a good day!
Maxi Cosi Dana Review – all you need to know about this lightweight stroller!
First I have to touch on what I always rave about the Maxi-Cosi line for- even this super lightweight travel stroller is SO comfortable! Really, Maxi-Cosi what is in these seats? Clouds? As you can see by little miss' smile, she's loving it! As with all of their products, these seat pads are removable and washable so don't worry about the inevitable spills and messes. You can also reverse the seating pad for a completely different pattern.
P.S. The entire seat is also removable in case you want to use the frame as a taxi for your Maxi-Cosi Mico Infant carseat!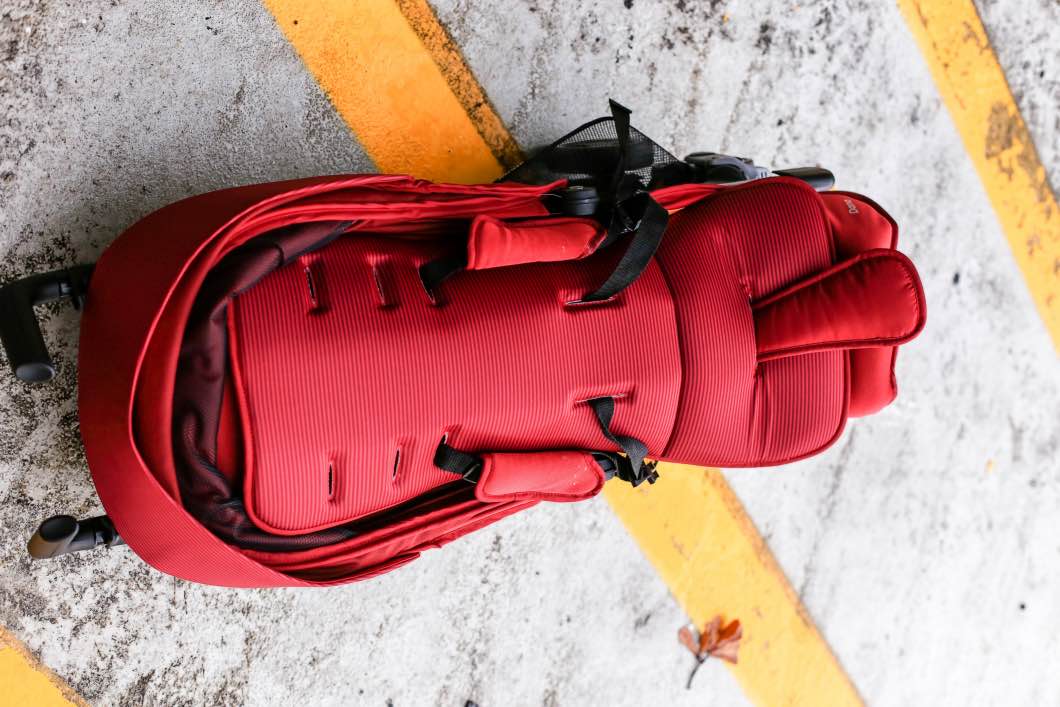 What I really appreciate about the Maxi-Cosi Dana Stroller is how lightweight and travel friendly it is. I have several "umbrella strollers" and this is the same feather light feel, but more sturdy and multi-use. Secondly, it collapses seamlessly. Pull up on the handle tabs and lift the foot stop and boom, you have a compact stroller ready to throw in your trunk. Third, it fits birth to 4 years old. So I can use it for both baby Henley and Hudson. I have tested it with Hudson and it was a smooth and easy ride. The only problem is he keeps calling it "mine stroller, not baby's!"
Although it is a compact and great travel piece, it comes with one last feature I have to mention: the large storage basket. This is huge for our beach trips! And my shopping trips. It has plenty of room for a beach bag, diaper bag, small cooler etc. Or several large shopping bags.
All-in-all I am enjoying and loving the new travel-friendly Maxi-Cosi Dana Stroller!
This post is sponsored by Maxi-Cosi. All words are my own.