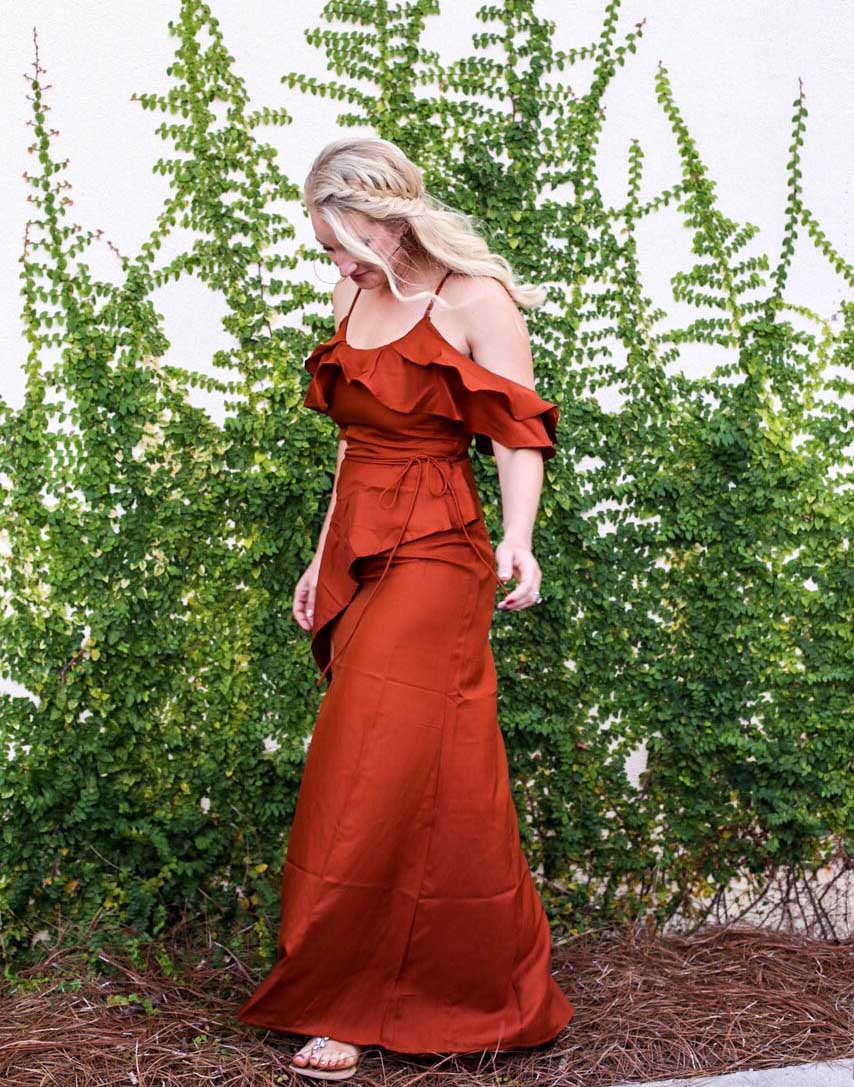 If you watched my stories this weekend you know I got to enjoy a pretty epic trip. I flew down to SanDestin on Thursday and stayed at the Hilton Sandestin for what is known as South Walton Fashion Week. The events started that Thursday night and extended to the weekend. I have never experienced a more chic trip in my life!
All About South Walton Fashion Week and the Hilton San Destin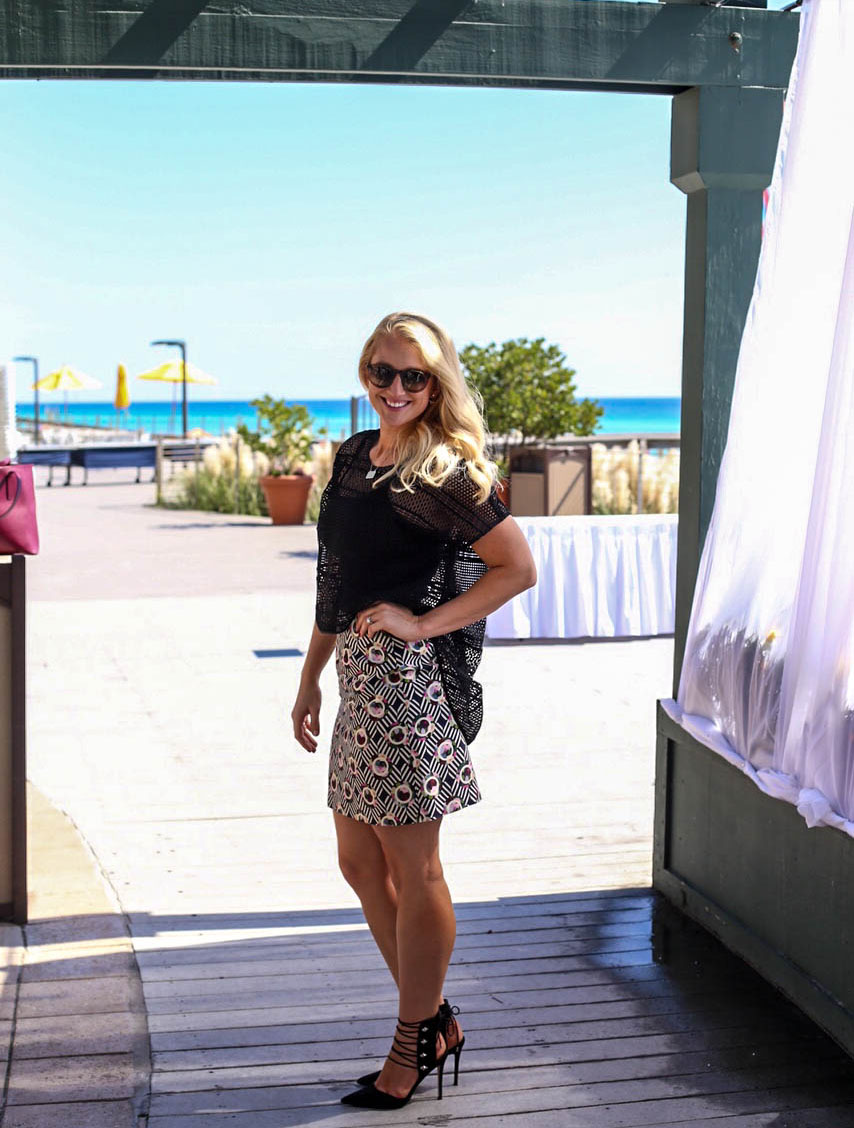 Outfit C/O Abbey Glass
Thursday night kicked off the fun with a runway fashion show of up and coming designers. There were so many beautiful designs, but I was partial to the Dilettante Collection. She made the clothes shown above, which she based off of the sunrise and sunset. How cool is that? We then headed back to our posh accommodations at the Hilton, where we were greeted by swag bags and the most comfortable beds!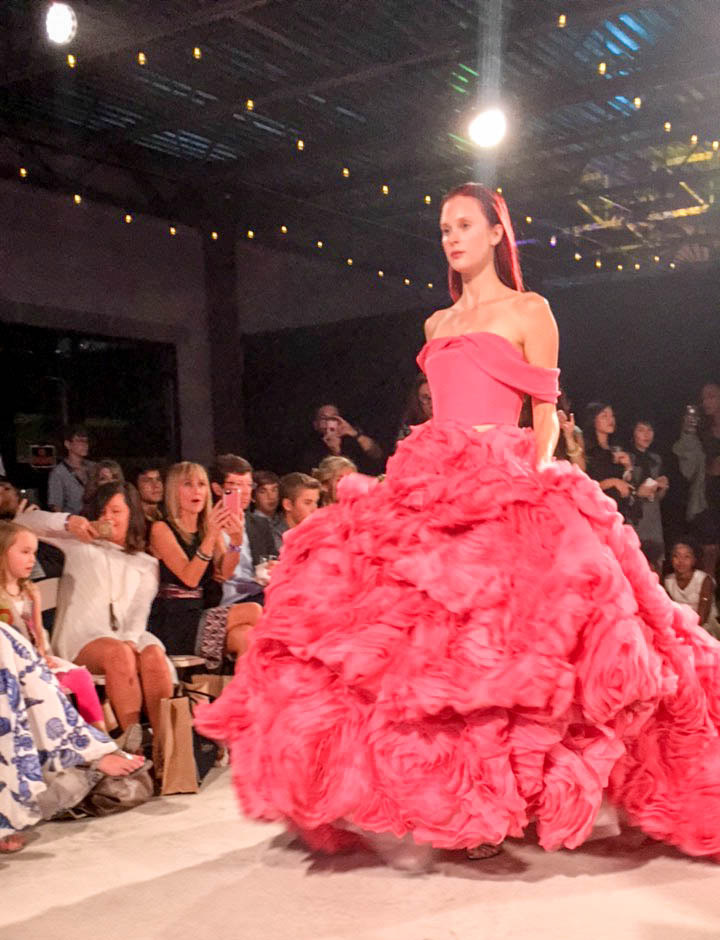 Outfit C/O of Abbey Glass (my newest fave)
Friday was kicked off with a sneak peek at Christian Siriano's new line at the Caliza Pool in Alys Beach. For those of you who don't know who he is, Christian won Project Runway in 2008 and has since taken the fashion world by storm. The venue that hosted this event was simply breathtaking- The Caliza is an all white building with a glistening blue pool and a view of the ocean. Add to that the Limoncello and Blueberry cocktails and delicate finger foods and I was in heaven. Not to mention Christian's designs. They were the epitome of glam.
For lunch we ate at Sandcastles, which is a restaurant in the Hilton. I got the Chicken Thai Wrap and it was delicious! We then had a little break before pastel painting on the beach. For dinner, we hit up Seagar's, which is THE restaurant to visit when you're in Sandestin, 30A or Rosemary Beach. For all of my Atlantans- it's better than Hal's, Bones, and/or Little Alley's. I know thats a bold statement so you'll have to try it yourself. We got to sample pretty much everything on the menu, and I can tell you I've never had a better meal. Seriously.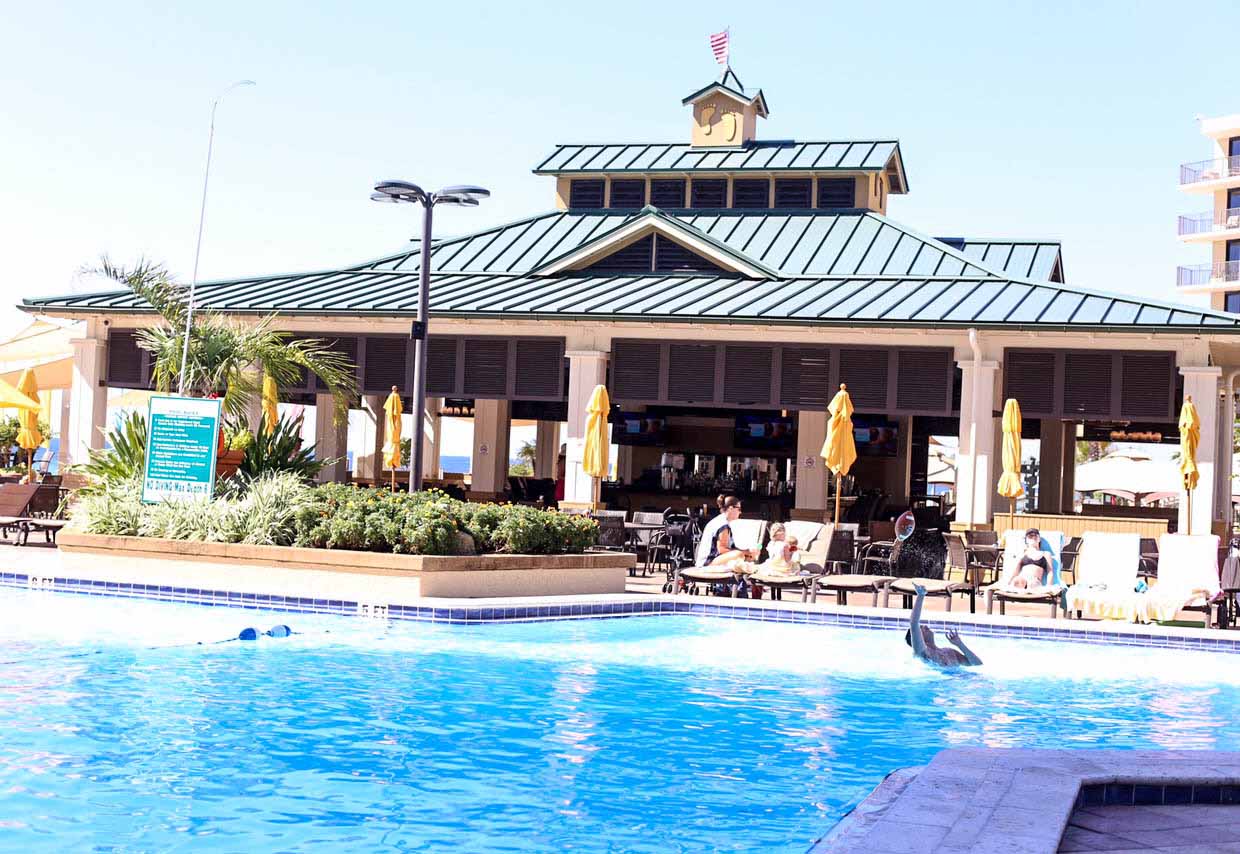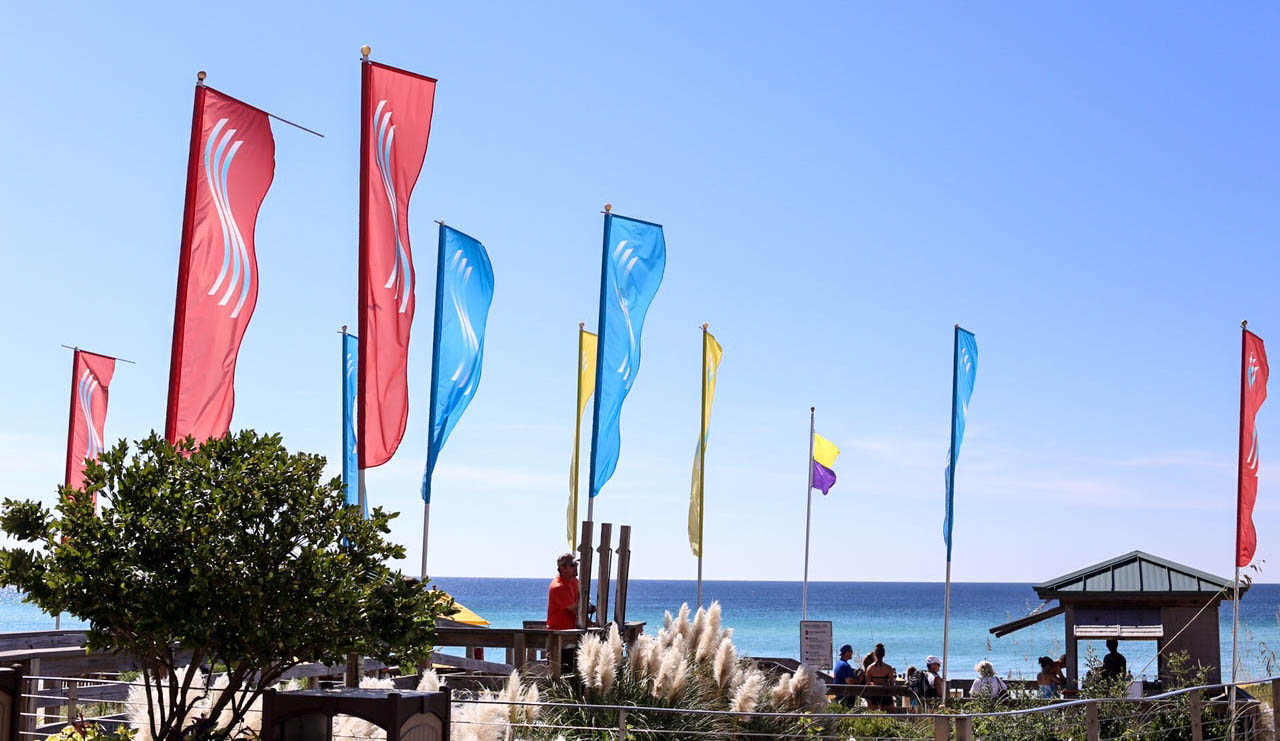 Saturday was our final and my favorite day, despite the fantastical meal from the night before. We began our day with shopping at the Silver Sands Premium Outlets, which has every store you need and more. I ended up getting myself a John Hardy ring at Saks for 50% off! We then attended a style seminar with J's Everyday Fashion, which got me super pumped about getting my closet fall ready. Afterwards, we enjoyed lunch at Barefoots- another Hilton hotel, this one overlooking the beach and set up with tons of TVs for the sports fanatics.
Late afternoon was kicked off with a hot stone massage at the Spa- oh my word ya'll. I about melted through the floor I was so relaxed. Then we all got ready for the final runway show. I wore this rust dress from ASOS and have linked it below. Oh yeah, and I got to meet Becca Tilley. No big deal. I didn't stalk her outside a bathroom or anything.
Overall, this entire weekend was, for lack of a better word, wonderful. The Hilton was top notch for service all weekend long. The resort was clean, beautifully maintained, and had activities for every age group. I can't wait to go back and visit with my little ones!