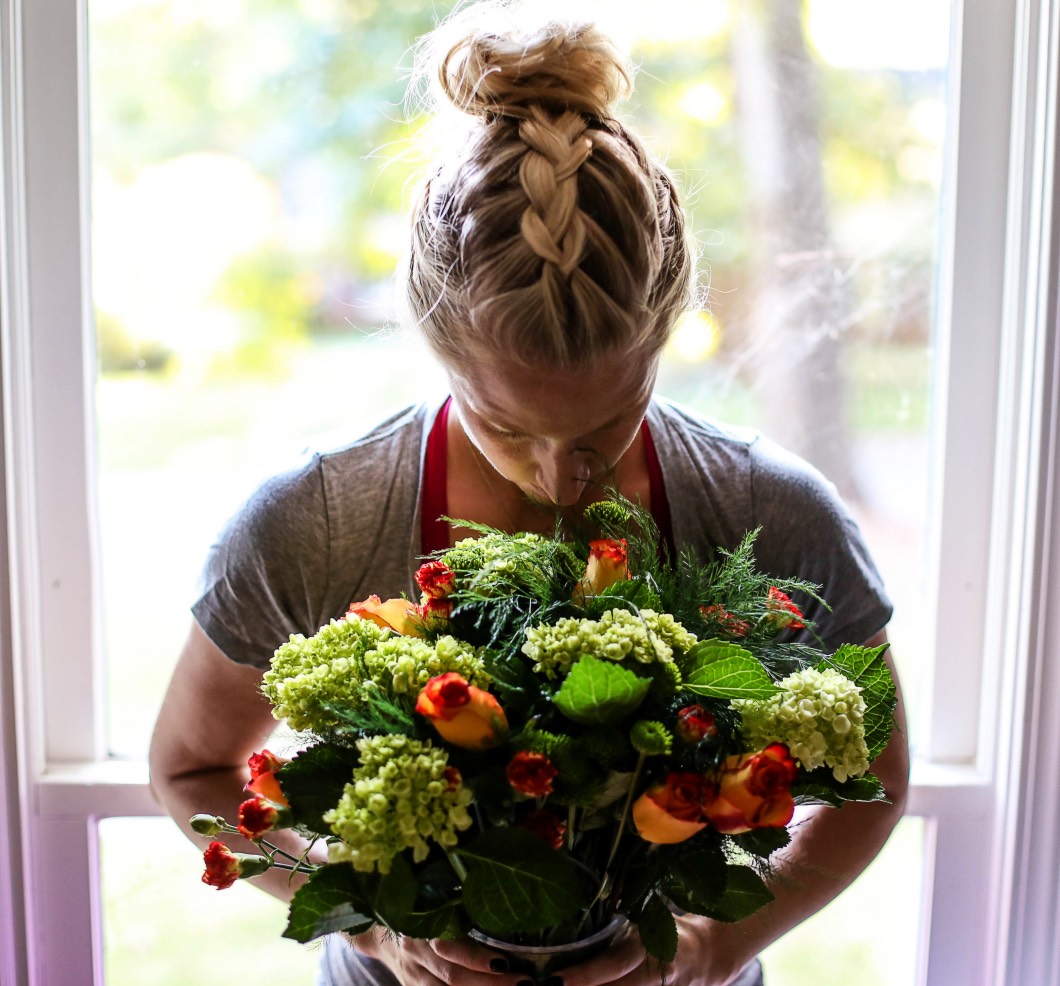 So many of you asked for this hair tutorial, so here it is! This is my Triple Dutch Braid Half Updo. I can actually wear it for two days. The first day I leave it half up, and the second day I wrap my remaining hair into a bun. It's simple, easy, and super cute! I've also linked my favorite products for you below.
Triple Dutch Braid Half Updo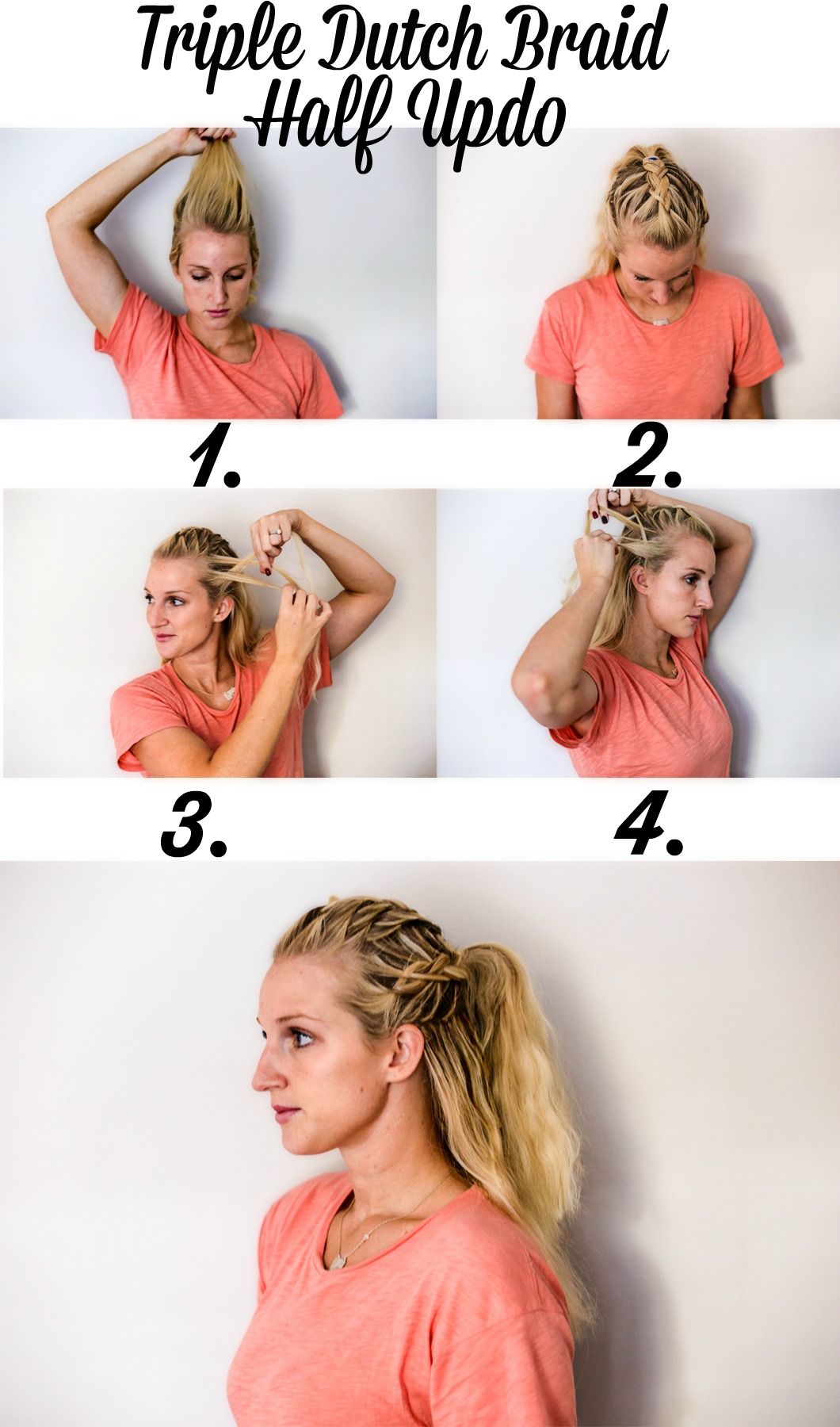 To do this hairstyle:
Separate the top half of your hair into three sections- 2 sides and the center. Pull back the two sides and secure them with a hair tie.
Dutch braid the center of your hair. I highly recommend adding dry shampoo and teasing before braiding. This allows for more volume! Tie off braid with a clear hair tie. Obviously I ran out 😉
Repeat step 2 for your left side. Again make sure to tease and dry shampoo your hair before braiding.
Repeat step 2 for right side.
Hairspray all 3 braids and let sit for 5 minutes. Then pull on the braids to poof slightly.
*AS I mentioned, you can prolong this hairdo by wearing it for a second day. All you need to do is wrap your loose hair up in a messy bun! I recommend using a clear hair tie for this as well.
And here are my favorite styling products: