Think & Learn Code-a-pillar by Fisher-Price
This post is sponsored by Megan Media and Mattel. All words are my own. I only work with brands I truly enjoy, so thank you for allowing me to support them! #UnwrapLearning #Codeapillar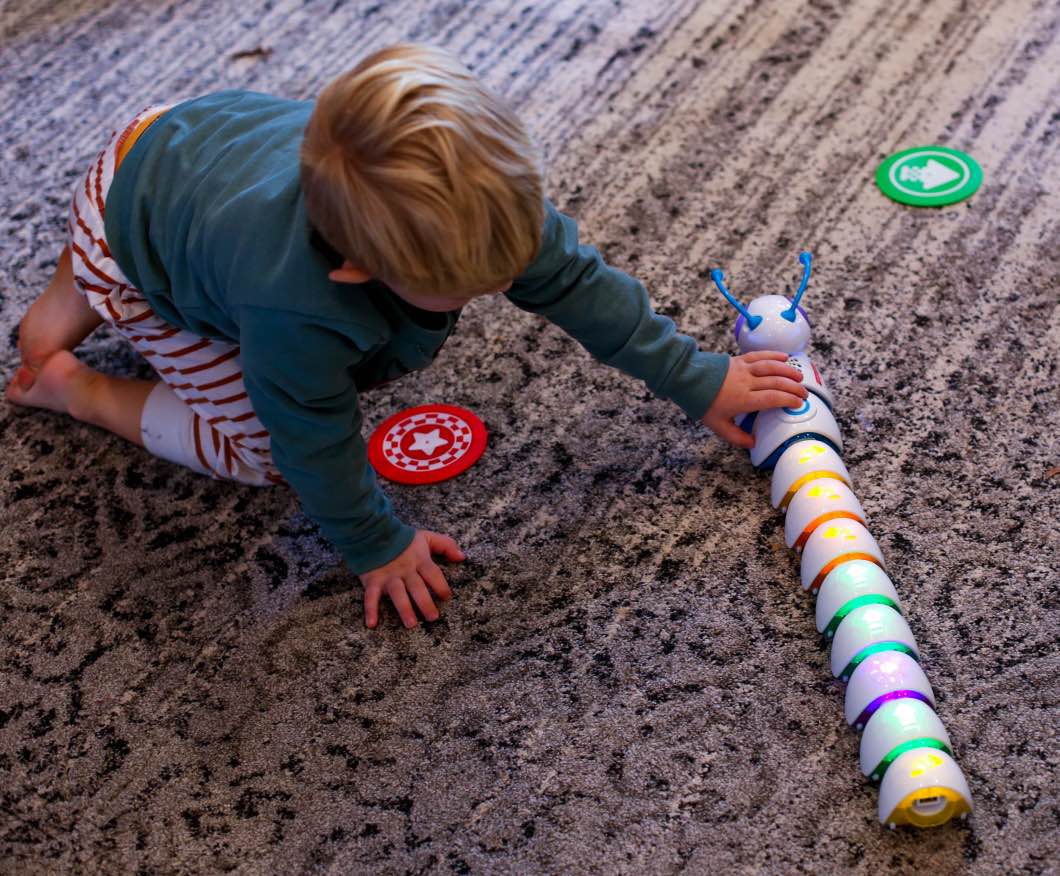 Think & Learn Code-a-pillar™ – The perfect gift for 3-6 year-olds! Hudson is almost three and a half now, and he is obsessed with it. Like, it sleeps in bed with him. I'm not kidding.
Think & Learn Code-a-pillar™ – The perfect gift for 3-6 year-olds
Right when Hudson opened his Code-a-pillar, he went crazy–in a good, excited kind of way. We turned it on, and he immediately figured out how to take it apart and put it back together. You see, the purpose of this toy is to help develop planning, sequencing, and early coding skills. It comes with eight re-arrangeable segments that the child can pull apart and put back together. Each piece has an action on the top of it that lights up–forward, right, left and sound. When each piece is connected to the Code-a-pillar's head, it causes the Code-a-pillar to go in those directions in order.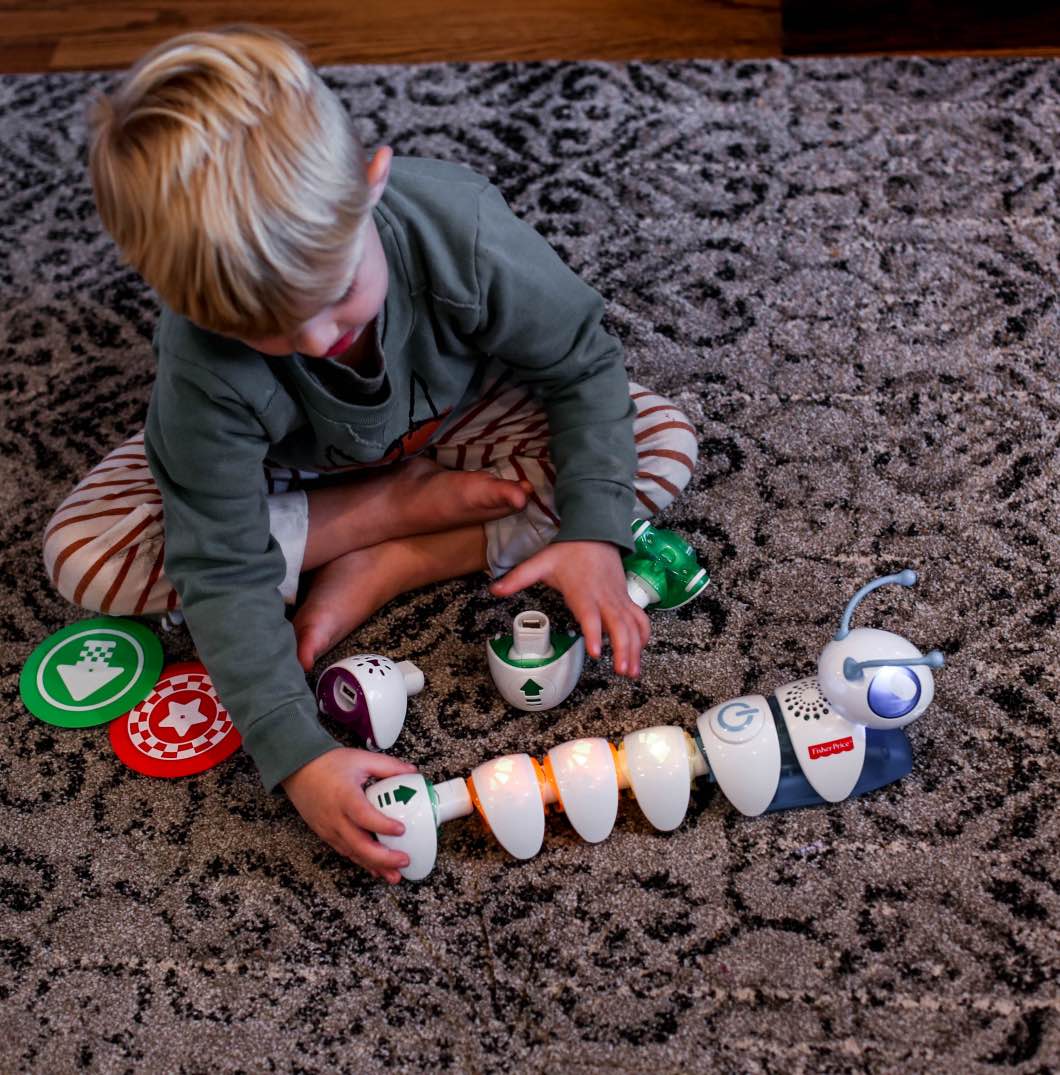 Hudson's "caterpiwarrrrr" has already taught him left and right, and that changing the position of the pieces changes the Code-a-pillar's direction. I've so enjoyed seeing his elation of playing with this toy, and it makes my heart so happy to know he's learning!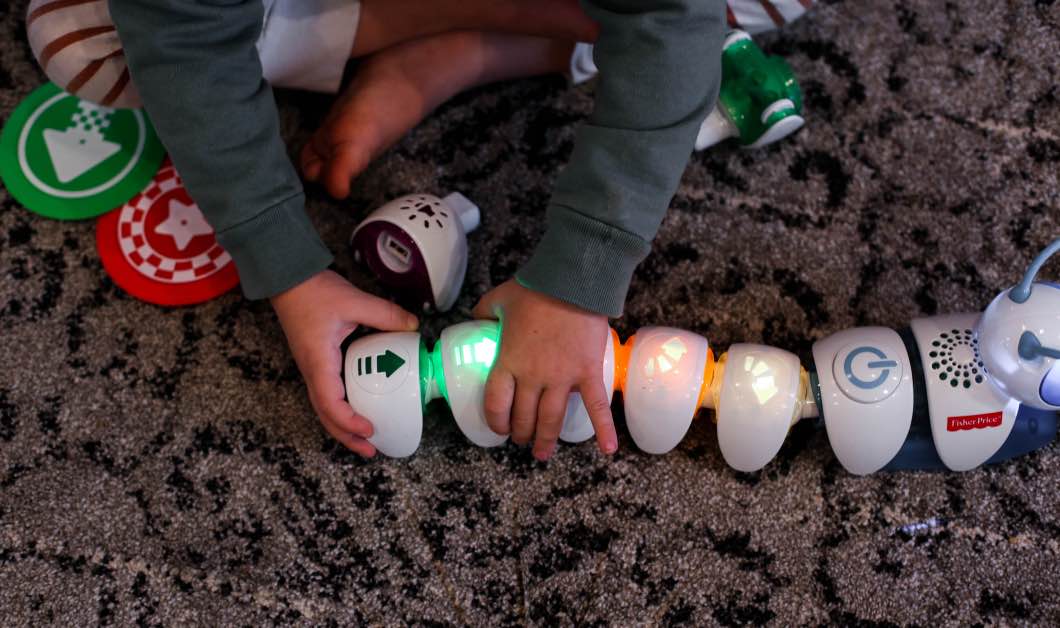 If you're like me, you tend to go a little overboard during Christmas. Hudson's very first Christmas, I went buck wild and immediately regretted it. He was only 6 months old! What in the world was he going to do with all of those toys? On Christmas, he was a typical 6-month old–wayyyy more interested in the boxes and wrapping paper than the excellent gifts under the tree. I learned my lesson, and have been cutting down each year. This year, I only want to get him and his sister a couple gifts that they'll really enjoy. Double points if they're educational! Which is why this Code-a-pillar is so perfect.
If you do get a Code-a-pillar for your little one, I would love to hear how they loved it! Comment below.
This post is sponsored by Megan Media and Mattel. All words are my own.