Basement Renovation Movie Room with Apt2B (Giveaway)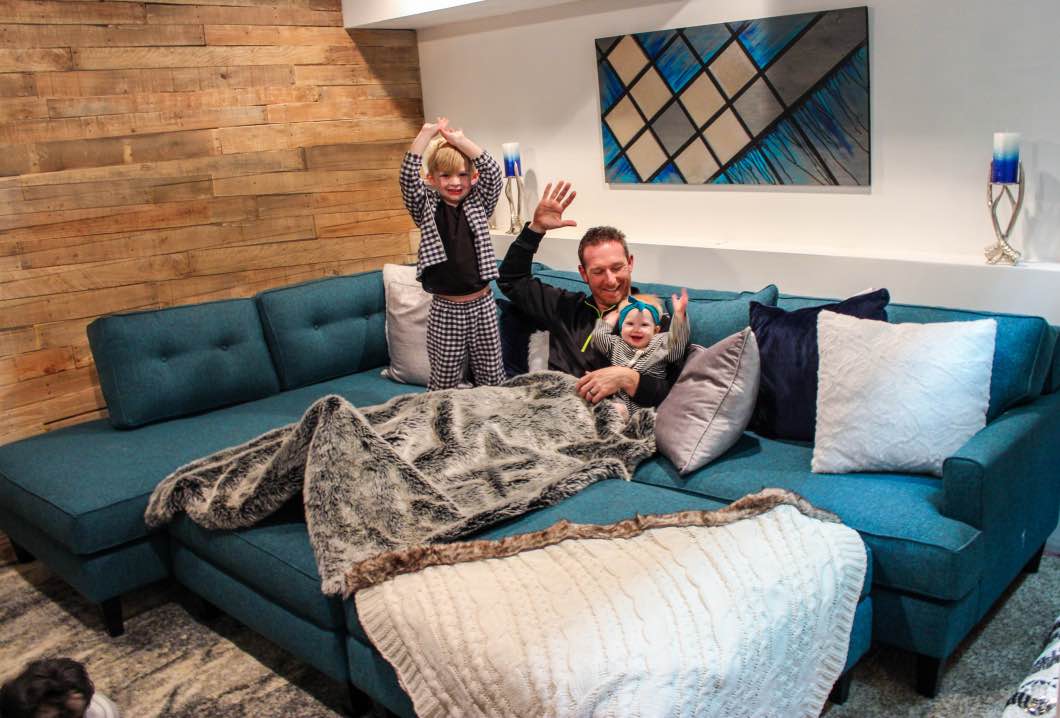 This sure has been a labor of love. Our basement renovation is FINALLY underway, and phase 1 is complete! Our Movie Room is finished! It took lots of elbow grease and hard work from my hubby, along with some pretty fabulous furniture from Apt2B, but it all come together and I couldn't love it more! If you couldn't give two hoots about our movie room makeover, scroll to the bottom for the $400 giveaway.
Basement Renovation Movie Room Makeover with Apt2B
First, let me show you what we were working with: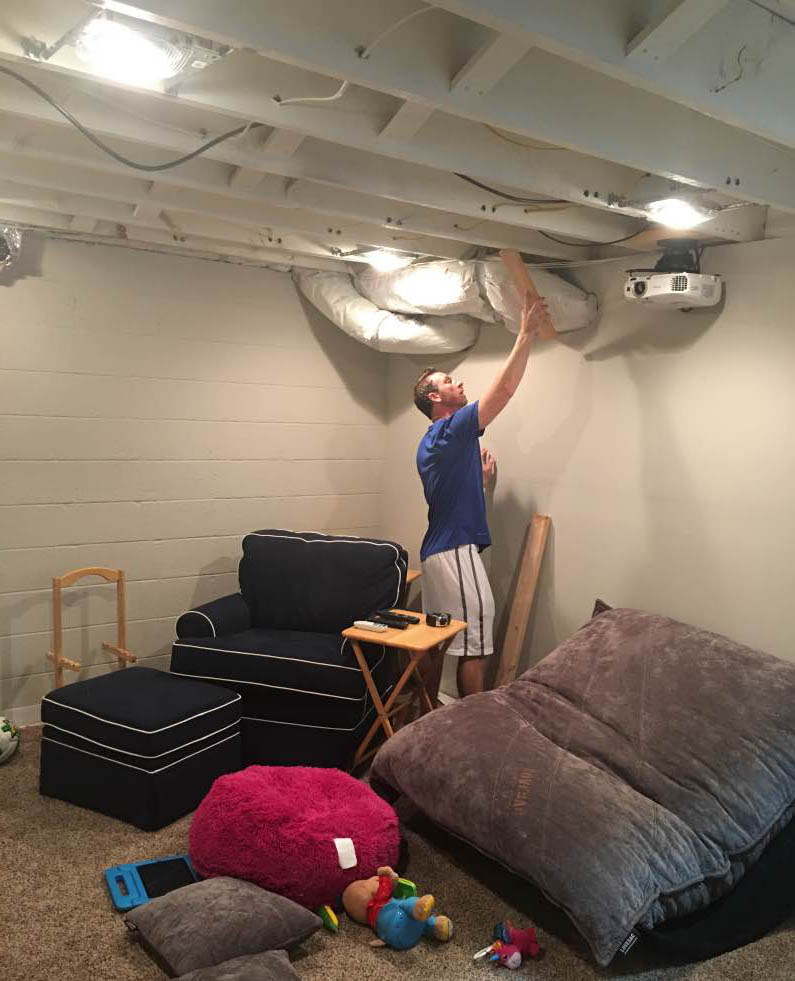 Yes, that's what our basement looked like. Poor air conditioning placement, bad wiring, and terrible lighting, just to name a few issues. So the hubbs and I sat down and started brainstorming about what we wanted to do with this little space. We both love watching movies, so a movie room was an easy conclusion. As you can see, it turned into a cozy nook that our entire family enjoys!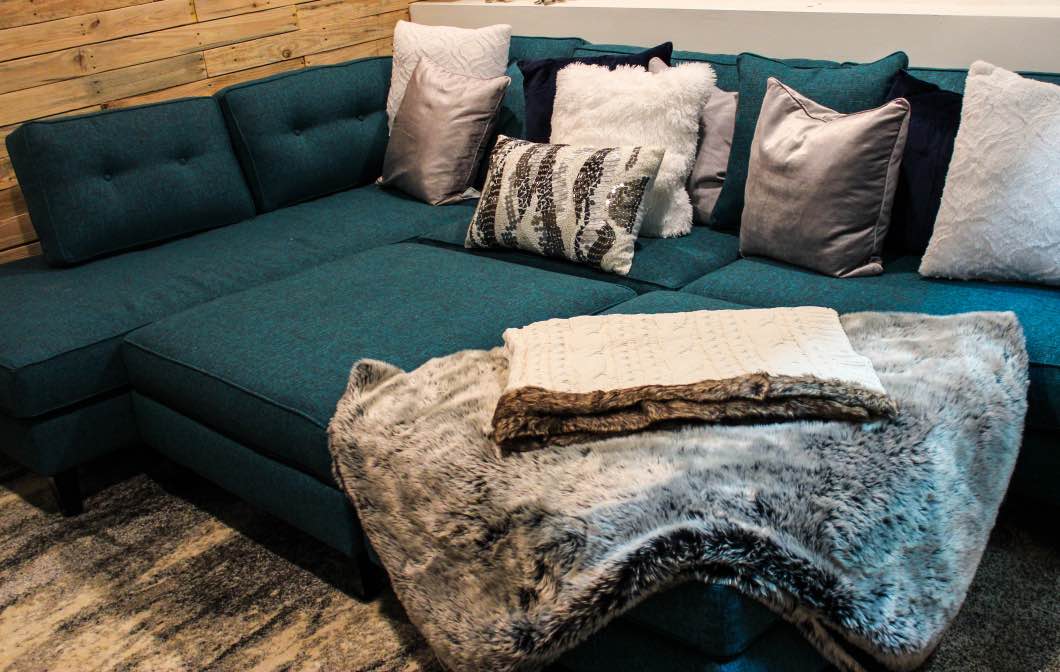 What really got us excited about the movie room was this couch from Apt2B. If you've never shopped Apt2B, you are sorely missing out! The couch is so comfortable that my husband and I have both fallen asleep on it, and the ottomans make it easy for everyone to stretch out and relax. As a mom, I also really appreciate the material, as it makes cleaning spills and stains easy and stress-free.
Apt2B is made-in-the-USA homegrown fabulousness. The co-founders wanted to create simplistic yet stylish furniture pieces for any and all sized rooms. You can see from their many designs that sleek and sophisticated is the name of the game. And the best part, they're giving away a $400 gift card! Scroll down to enter and good luck to all!!