This post is sponsored by Tiny Love. All thoughts are my own.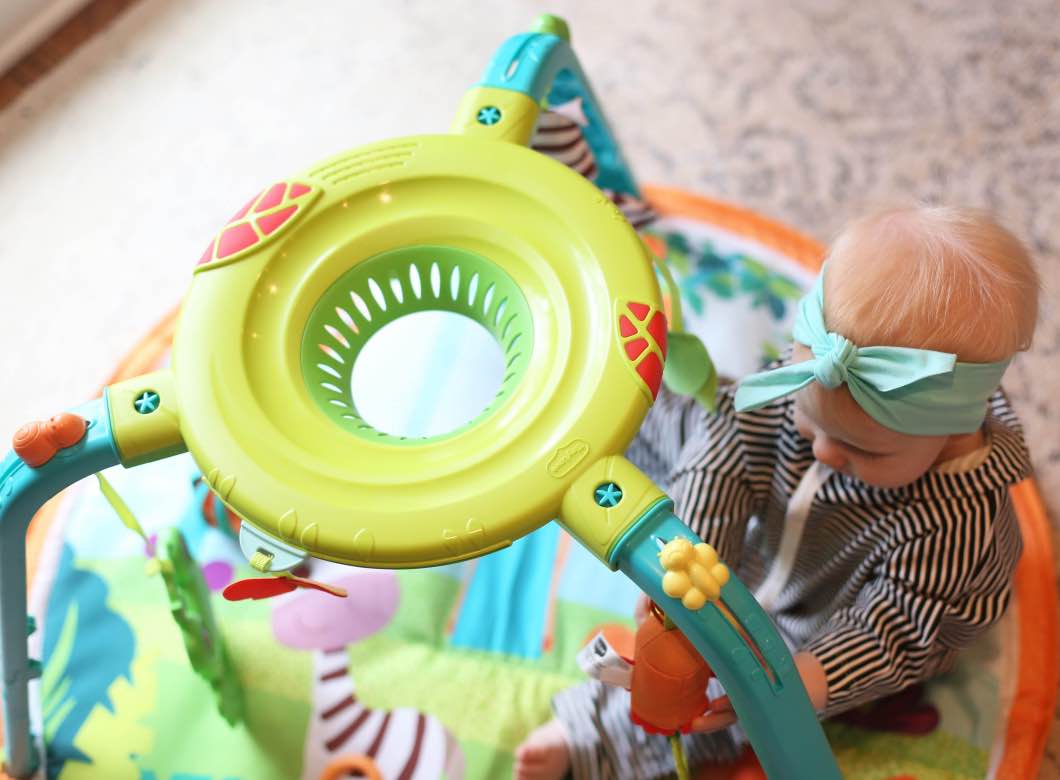 Ok how many moms out there bought a play gym for their firstborn? Me too. Then I was disappointed that he only played with it for 2 months and moved on. The problem with play gyms is that they don't grow with the baby. Or they didn't. Enter the Tiny Love 1-2-3 Here I Grow Play Gym.
Tiny Love 1-2-3 Here I Grow Play Gym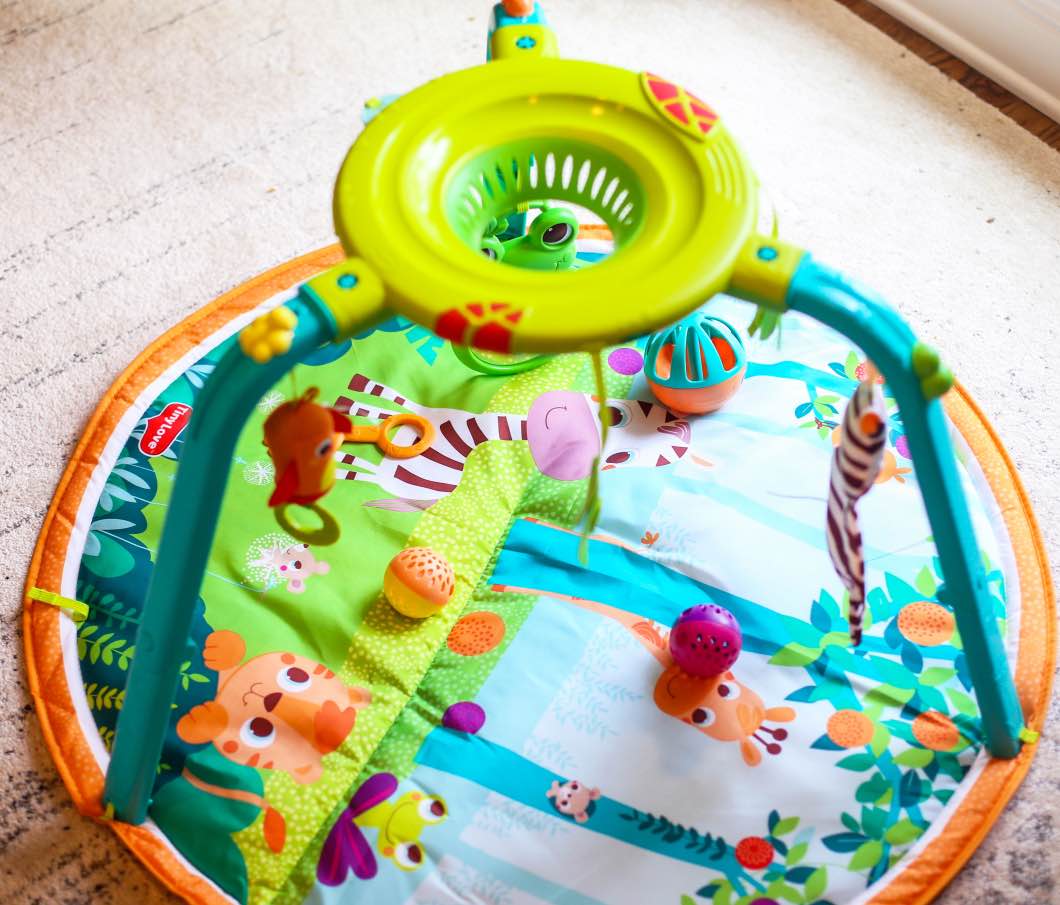 This play gym has an unheard of range of 0-18 months. For the first 6 months, baby can lay on the mat and enjoy all the fun hanging accessories and colors. It also comes with a tummy time pillow and a brightly colored mat to encourage tummy time! Once your child can sit up, they can enjoy a whole new aspect of the gym. The top lowers down so babe can throw the rattle balls into the hoops! This is a great way for your little one to work on their core strength while also having fun.
The third stage of the Gymini Here I Grow is the standing and walking mode- where Henley is at now. You can lengthen the legs of the hoop and make it taller so babe has to stand to throw the balls into the hoop. Or they can lay the ball down on the outer edge of the circle and it will spiral down into the hole. Henley also loves playing with the adorable sliding animals on the outside of the legs.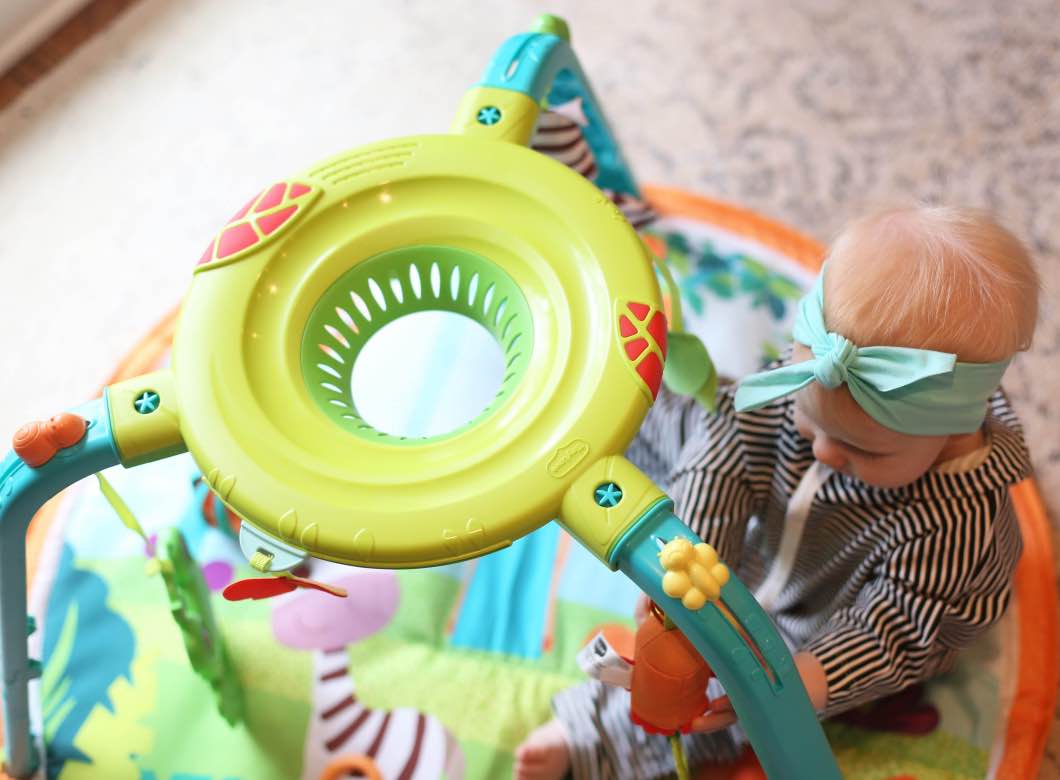 As always, Tiny Love is both innovative and fun. This is definitely something I will be gifting to my friends when they're expecting